As you may have noticed, Gmail recently changed their layout and divided the inbox into multiple tabs. While it's convenient for organization, unfortunately, you may miss out on our promotions such as our current free WordPress theme promotion.

We will soon be offering our premium WordPress themes for free, with no catch or upsell. Our themes will be available for $0 just for trying out one of our free themes. This is just one of the promotions we are offering, with more coming soon.
To make sure that you don't miss out on our offers, follow these simple steps:
Method 1:
1.  Click the promotions tab in your inbox.
2.  Drag MyThemeShop emails from the promotions tab to the primary tab.

3.  When promoted if you want future emails to go to the primary inbox, click Yes.

And you're done!  That will ensure that you receive all our special offers, and we promise not to spam.
Method 2:
If you prefer a different method, you can add us to your contact list by clicking the "Gmail" drop-down in the top left corner, choose "Contacts", and add support-team@mythemeshop.com to your contacts list.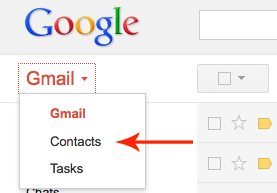 These methods apply for Gmail users and will ensure you can access all our best offers and in particular, our upcoming $0 premium WordPress theme promotion.
Subscription Link:
You can subscribe by following this link: http://eepurl.com/Bu11T