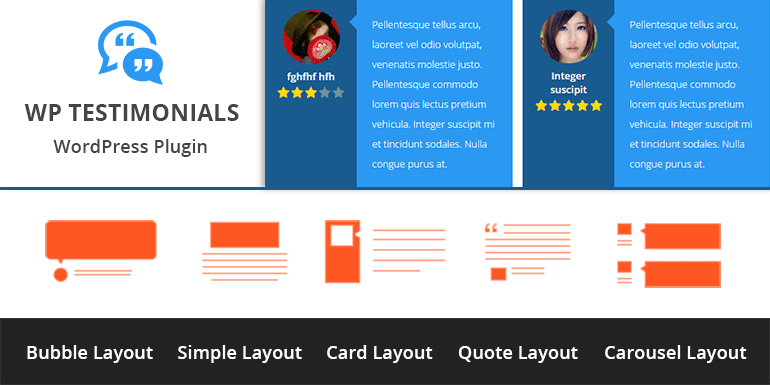 We are really proud to announce our latest premium WordPress plugin today. This plugin is essential for receiving and showcasing user testimonials on your website.
We have been receiving requests for this plugin for quite a while now but we only released it now after weeks of testing and quality analysis. It is finally here and you are going to love it.
WP Testimonials is your go-to plugin for receiving, showcasing, editing and publishing any sort of user feedback or testimonials on your WordPress blog.
The plugin comes with not one, not two, not 3 but, 14 different layout styles to really show the testimonials just the way you like them. You can pair this with our WP Contact Widget to engage with your blog readers without any discrepancy and difficulty.
Not only that, with unlimited color options, you will never want to use any other plugin for this task. It lets your visitor even leave a star rating with their testimonial for that added flare.
Some of the layout styles included with the plugin are:
Bubble Layout
Simple, regular style
Card layout
Quote Layout
Carousel Layout
and many more…
You can check WP Testimonials and Demo of WP Testimonial here.
WP Testimonials also has a solid AJAX based admin preview tool to preview exactly how the testimonial will look before you publish it on your website.
What are you waiting for? Take it for a spin right now.