MyThemeShop now has a large and growing collection of WordPress themes available for purchase, ranging from grid-based to magazine, clean and colorful. We've been listening to user feedback and have been working hard to provide themes that meet our users' needs.
One thing we have heard from a number of users is the desire to be able to purchase a large number of themes for a bulk price, so they can be provided to clients or so that they can switch their blog theme on a regular basis. We took this feedback and came up with our latest development: WordPress Theme Packs (Product Discontinued).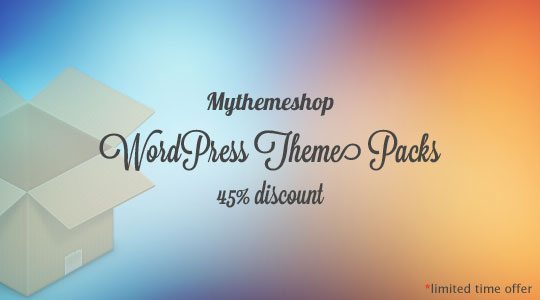 WordPress Theme Packs are a new offering by MyThemeShop, where you can purchase multiple themes as part of a pack, for a steeply discounted price. Rather than purchase themes separately for $35 each, you can now purchase 4 themes (a $140 value) together for $77, a savings of 45% over the individual themes.
We have several packages that we are introducing at the start, such as our Grid Themes Pack, Blog Themes Pack and our Magazine Themes Pack, with collections of similar yet distinct themes so you can easily use them for clients or for your own blogs.
So, if you are interested in more than one theme from MyThemeShop, purchase one of the packs today and save!
As always, we're open to your feedback with regards to new themes, features, or packages that you're interested in.
Happy blogging!
MyThemeShopTeam