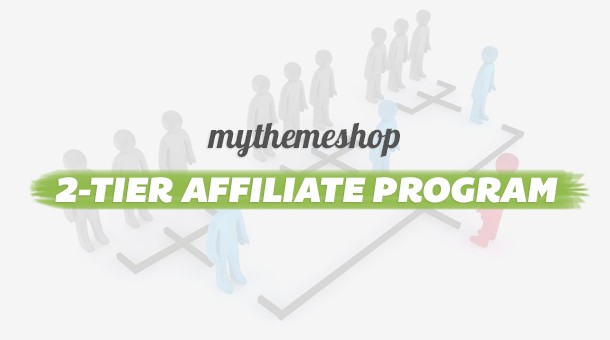 We're proud to unveil our new 2-Tier Affiliate Program that will allow you to easily increase your earnings: Now, you can refer other affiliates into the MyThemeShop affiliate program, and earn a commission on their sales in addition to yours.
As you know that MyThemeShop is a renowned market place for Premium WordPress themes and plugins.
You'll earn 10% of all commissions that your referred affiliates earn, for life! That means you can earn money without having to do any recurring promotional work, simply by referring other active affiliates to MyThemeShop.
To get started, visit the MyThemeShop affiliate dashboard, and grab your affiliate referral link.  Then simply have your friends, coworkers, and website visitors click that link, which will take them to the signup page so that you can get credited. If you are not a MyThemeShop affiliate, you can signup for our affiliate program.
We're confident you'll see dramatic increases in recurring revenues with this feature. Thank you for being a valued MyThemeShop affiliate!
Regards,
MyThemeShop Affiliate Team