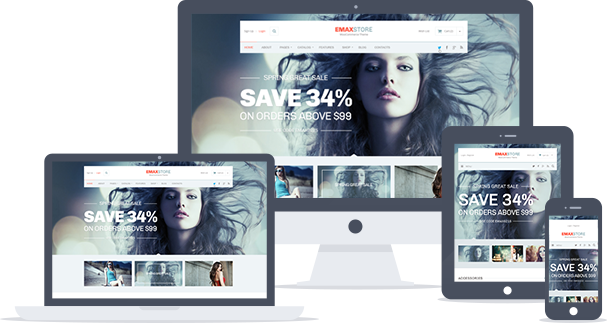 MyThemeShop Themes Delivers Ultra Responsive Designs
In 2018, mobile is dominating the web, and with a MyThemeShop theme, you can be assured that your website will provide a great user experience on any device.
Our themes are 100% fluid responsive, so your website will look great on mobile devices and tablets, but it will also enhance the user experience on every device on the market.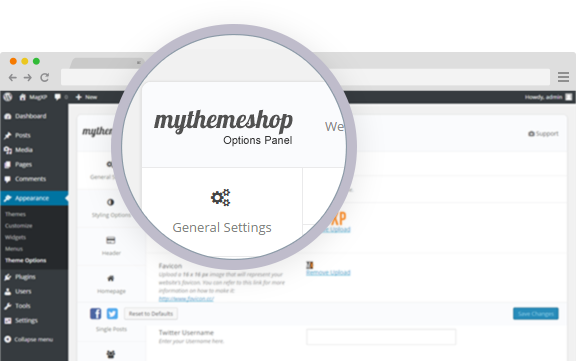 All Themes Utilize Our Industry-Leading Options Panel
Other themes are frustrating, with code changes for customization, confusing configuration, and themes that never quite seem to look like themes are different, and we guarantee it.
With our easy-to-use yet powerful options panel, you can customize your website just the way you want it. Within just a few seconds, you can have a website looking just like the demo. We also include dummy data with our themes to make it even easier.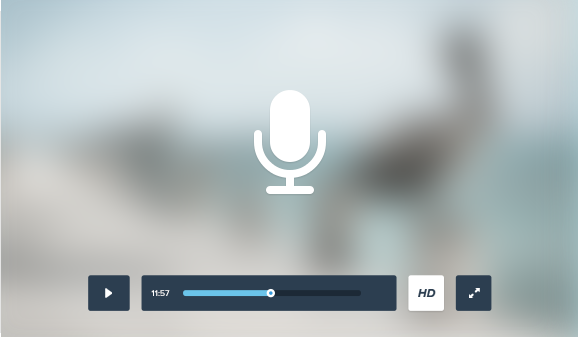 We Provide Our Customers With Narrated Videos Tutorials
Are you unsure how something works with your theme? No problem, we have you covered.
Our ever-growing list of narrated video tutorials will hold your hand and show you exactly how it all works. From setting your own featured images, to changing your website layout, we have video tutorials if you ever feel lost.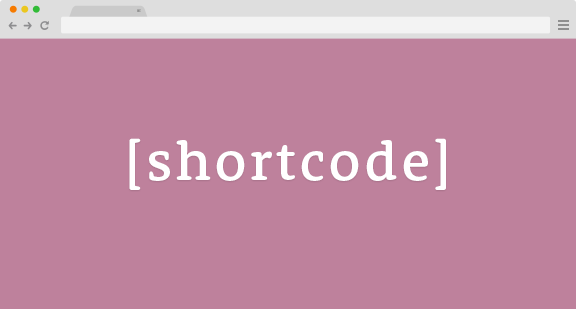 Shortcodes Included with All Our Themes
Want to display big call-to-action buttons inside your articles but don't know how to code? Our beginner-friendly shortcodes option is just the thing for you.
From creating elegant buttons to on-the-fly contact forms, our enhanced shortcodes will help you customize every bit of your website or a post.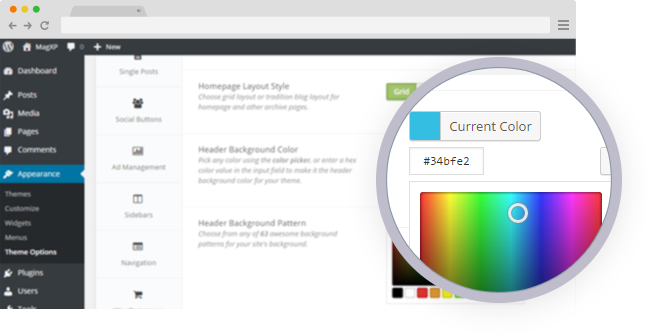 Use Any Color For Your Theme By Selecting From Unlimited Color Options
Changing the colors of your website has never been easier. Make the website match your brand's colors without having to compromise on your color choices.
You can change colors with just a few clicks using our theme. Our options panel lets you customize the color options to go perfectly with your logo or your brand colors. Within a few minutes, you will have a unique color combination.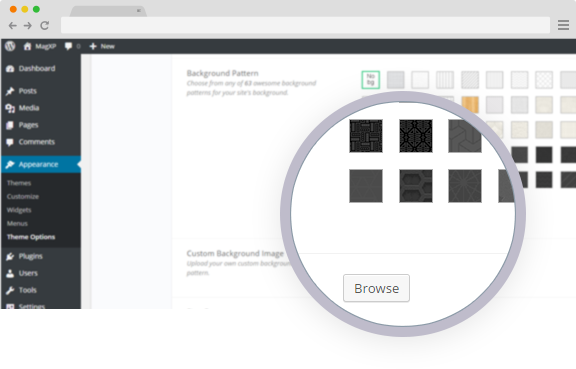 All Our Themes Comes with Unlimited Background Options
Don't want a dull and boring background color on your website? We provide a vast number of options to change your website's background image.
What's more - you can even upload your own background image to truly customize the look of your website. Just want a different color for the background? Even easier. Just click on the color you want and you are set.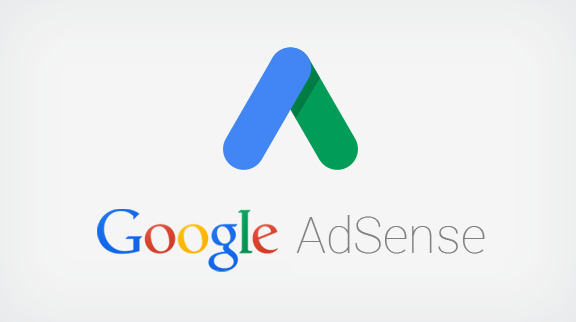 All MyThemeShop Themes Have Great In-Built Ad Management
With over 15 years of collective experience being professional bloggers, the founders of MyThemeShop know exactly where the ads should be placed.
We provide you with a built-in option to manage your ads for the best CTR and highest earnings. You don't need to rely on third-party plugins to handle your ads.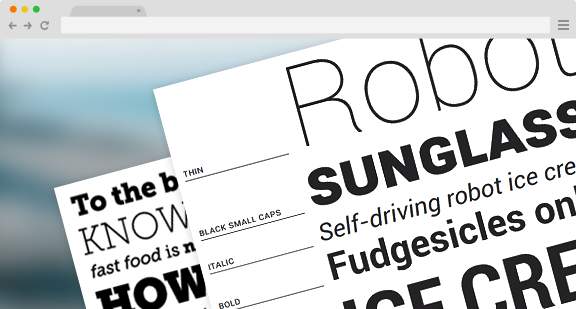 You Can Easily Select From Any of 600+ Google Fonts To Use In Your Theme
Over 600 fonts should be enough to choose from, if you want to make sure your text has readability for the type of audience you have.
Some like serif fonts, while for others, decorative fonts are more suitable. We have made sure that the availability of fonts doesn't deter you from making your website truly your own.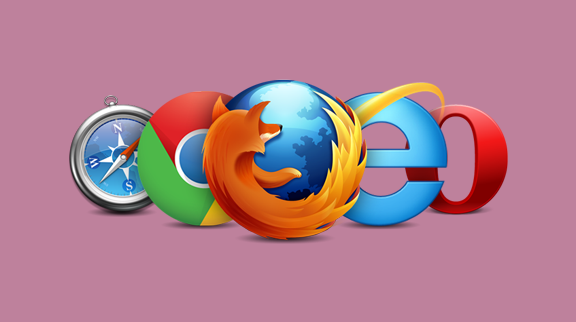 We've Crafted Our Themes to Be Compatible With All Major Browsers
While our competitors are busy integrating the latest, fanciest web tricks in their products for the latest browser, we are busy making a stable product for all major browsers and platforms.
Those fancy hover effects may look good on the latest version of Chrome, but majority of your audience won't be running it and for them - your website will look ugly. We are making sure that never happens with our themes, as any effects used in the themes also have fall-back support.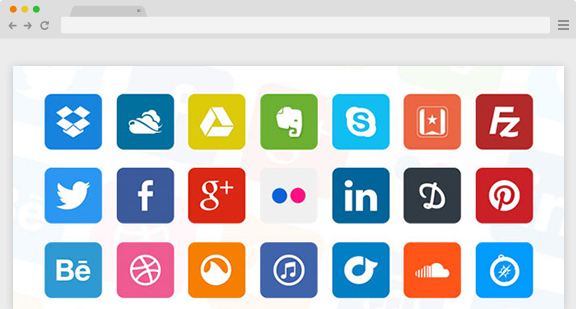 Our Themes Have Easy-To-Use Built In Social Sharing Buttons
Everyone's tired of using the script-heavy, slow, old social media plugins that make your website slow to a crawl.
MyThemeShop is committed to making our products ready to use out of the box. That's why our themes come with a light-weight social sharing option built in.
You can rest assured that your articles will be getting the social media love they rightly deserve.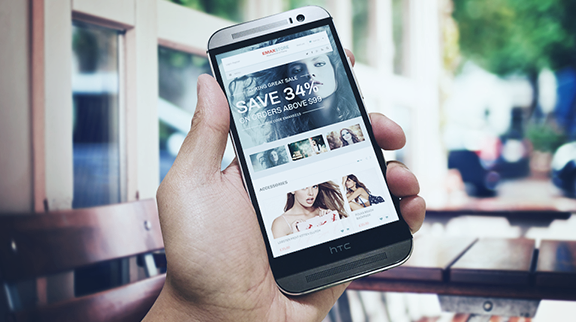 We Make Sure That All Our Themes Are Mobile Friendly
Mobile has already surpassed the number of desktop users and this trend is only growing stronger. Make sure you aren't missing out.
We build our themes to work really well on mobile devices as well as tablets, while at the same time we ensure the usability isn't compromised.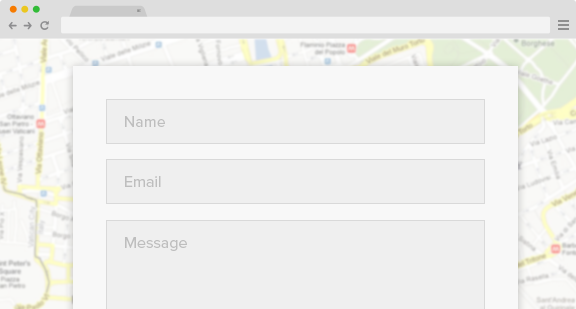 Our Themes Have Contact Forms Included
Don't compromise security on your website with plugin contact forms. Use our secure, built-in contact form to gather leads on your blog.
All our themes come with a light-weight contact form that doesn't put any extra load on your website. It also doesn't open up your website to hackers like the other contact form plugins do.
We Develop Our Themes Using Latest HTML5 and CSS3 Markup
Our themes are built in accordance with the latest HTML5 and CSS3 markup standards.
This ensures your website has the best search engine visibility and it takes advantages of the latest browser/plugin technologies to give you as much power as possible.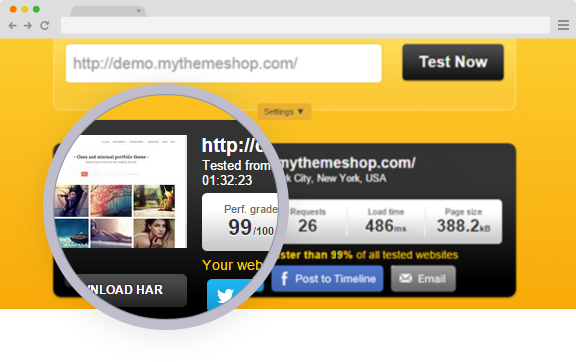 All Our Themes are Designed to Makes Your Site Load Fast
Amazon CEO Jeff Bezos says it perfectly - Nobody wants to look back and wish they had spent more time waiting for a website to load.
Don't lose customers by making them wait for a website to load. Amazon loses 1 percent customers for ever extra 0.1 seconds it takes their website to load. How many customers are you losing? Switch to MyThemeShop and stop losing money.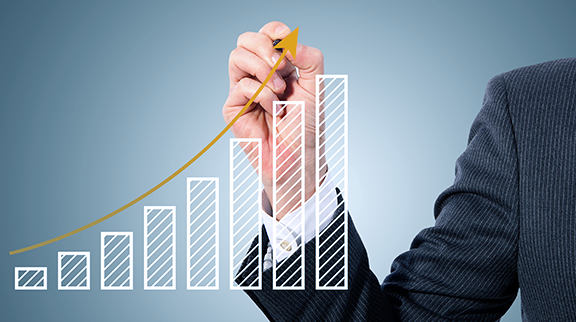 Make More Money With Better Ad Placements and a Higher CTR
Our themes provide better placement for your ads, getting you a higher CTR and essentially making you more money in the process.
MyThemeShop's users are consistently reporting higher earnings after switching to our themes. Depending on the amount of traffic you get, our theme can pay for itself within a day or two. Yes, they are that good.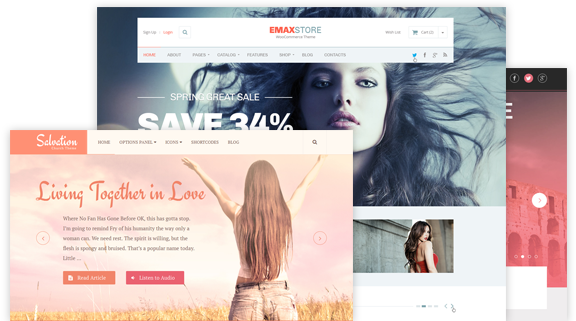 Makes Your Site Look More Appealing And Professional
Don't rely on expensive redesigns to make your site look unique, user-friendly and professional.
Our themes provide a cost-efficient way of gettings all that, and you can see the results before you buy. Elegant, clean designs are just a couple of features - you get so much more when you switch to MyThemeShop.
Improves Google Rankings By Increasing The Number of Relevant Internal Links
Don't believe the hype. While the content is king, it is the internal and external links that make a site rank.
Our unique blend of readability and internal linking ensures that your website isn't lost in the other million similar sites in the same niche. Take control of your rankings with our themes.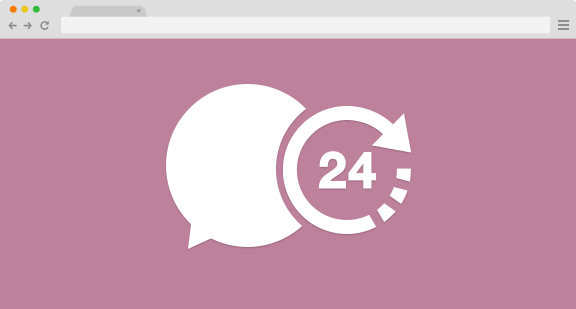 We Provide 24x7 Premium Support When You Get Stuck
Something not working the way you wanted to? No problem. Our 24x7 support is always there to ensure 100% satisfaction.
Just drop us a line and our professional support team will be off fixing the issue in a jiffy. We believe in delivering on our promise.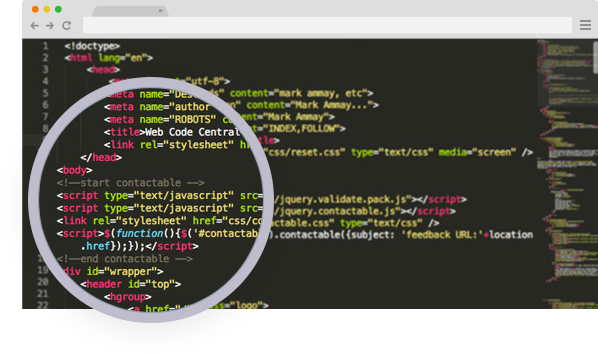 Our Themes are Created With Clean and Clearly Commented Code
Most of the themes available on the web are either too shabby or too complicated for webmasters (or search engines for that matter) to understand properly.
That's why we build our themes with clean and well-commented code to ensure easy editing and 100% effortless search engine crawlability.
Join
730187

Happy Customers And Get Access To Our Entire Collection Of 22 Beautiful Themes and Plugins for only $199/year Sign Up Today!
Other features and benefits
Lightweight Code
To ensure our themes load blazing fast, we take measures at the code level. If something isn't required, we do not put it in the code. Even better, we make sure that code is compressed to the bare minimum.
Clean Code
Apart from making the code lightweight, we ensure it stays clean and readable should you or your developer choose to dive in and change things around.
SEO Friendly
Using clean code also ensures there are no barriers for search engines to crawl your website. We also build the themes keeping latest search engine guidelines in mind.
Optimized Themes and Plugins
Our products are optimized for fast loading, more pageviews, a lower bounce rate and higher revenue. We put years and years of experience and endless thought into each product's creation to ensure maximum performance.
User Friendly
What good is a website if the user feels lost as soon as he sees it? Our professional designers work round the clock to make sure users feel right at home when they see your website.
Easy to Setup
With our powerful yet easy-to-use theme options panel, you can make the site your own without pulling out all your hair.
Logo and Favicon Upload Options
Don't know coding? Our graphical user interface for our options panel is beginner-friendly and uploading your logo or favicon is as easy as clicking a few buttons.
Developer Friendly
While you don't need to know how to code to use our themes, our themes are well-commented so that you can dive in if you choose to change an option here or there - making it developer friendly them as well.
Translation-Ready
No need to rely on bulky, expensive third-party translation plugins. Our themes come with a translation panel built-in to translate content with just a few tweaks.
One Click Installation
We include demo data with our themes so that making the theme look like the demo is as easy as uploading the demo file.
Reduces Bounce Rate
Our themes are built with a related posts section, popular posts widget and category posts. These, coupled with the fact that users don't have to wait for the website to load, make our products a perfect fit for reducing bounce rate.
Gain Better Rankings
Fast loading themes with clean code come with the benefit of achieving higher search engine rankings. Search engines now reward fast loading sites with higher rankings that slower loading themes simply don't receive.
Increases Pageviews
We provide plenty of options for your users to check other content from your website. This increases pageviews and put more money in your pocket.
Localization Support
Whether you are from Brazil or Russia, you can target the people from your own country with the localization support feature of our themes and plugins.
Reduced Server Load
Due to efficiently written code, our themes do not require high server resources in order to function properly under instances of traffic spikes.
Retain Visitors
Our subscription widgets ensure your website is setup properly to grab your visitor's email ID so that they keep coming back to your website.
Start Exploring and Discover What's Out There