Pingdom Website Speed Test

Clean comes with 4 Pre-defined demos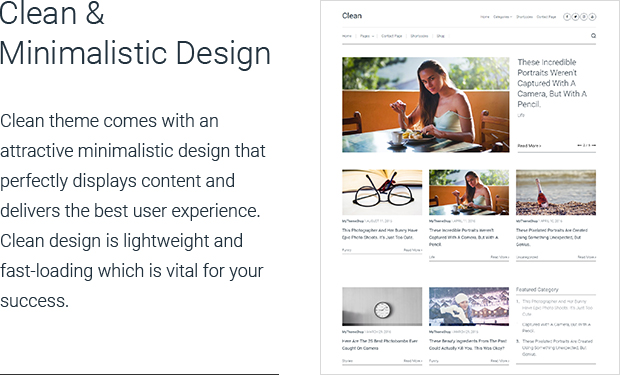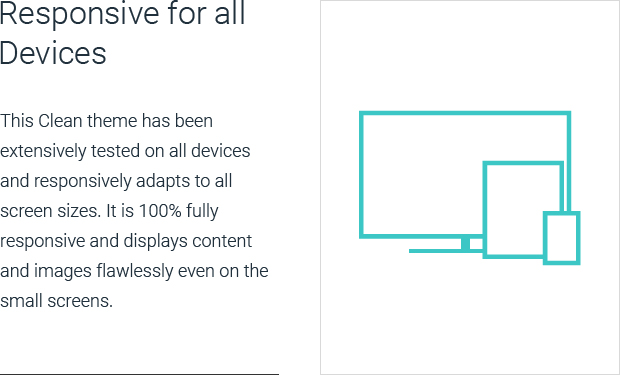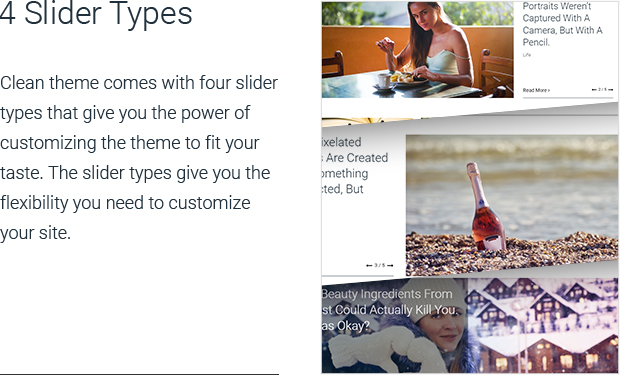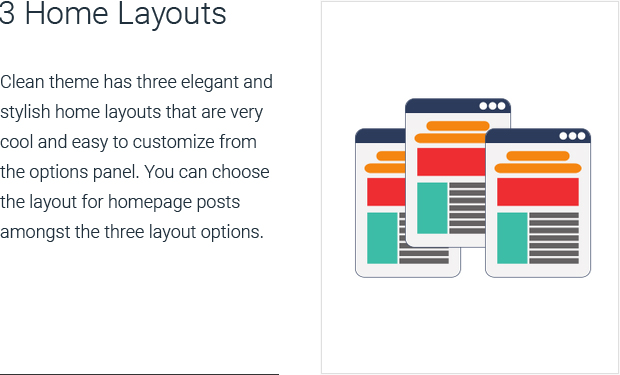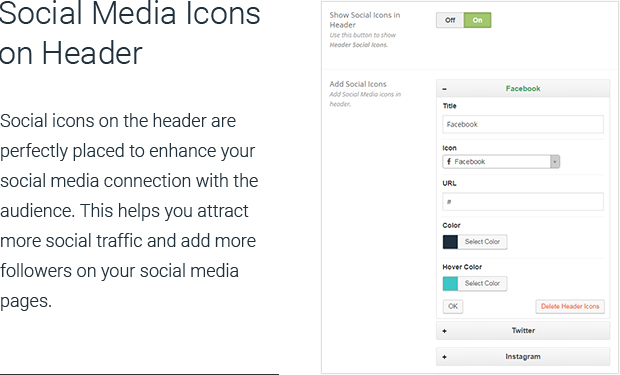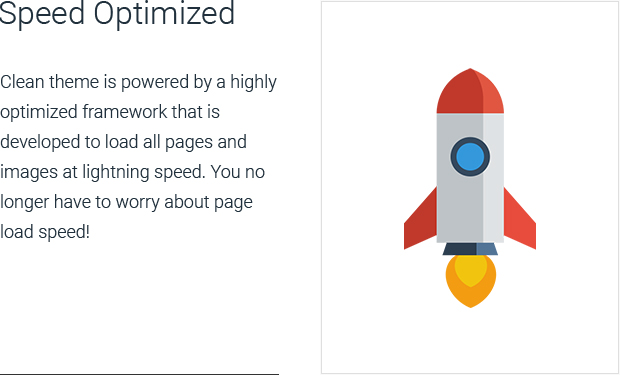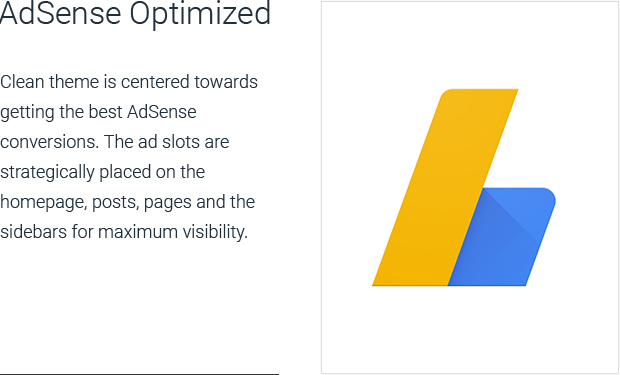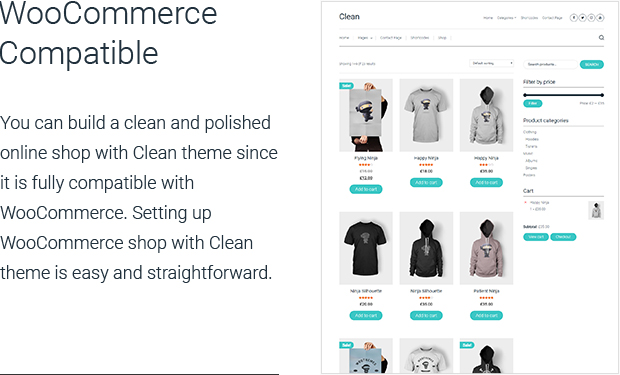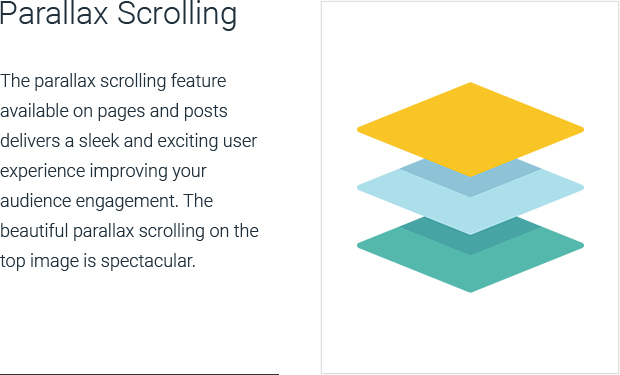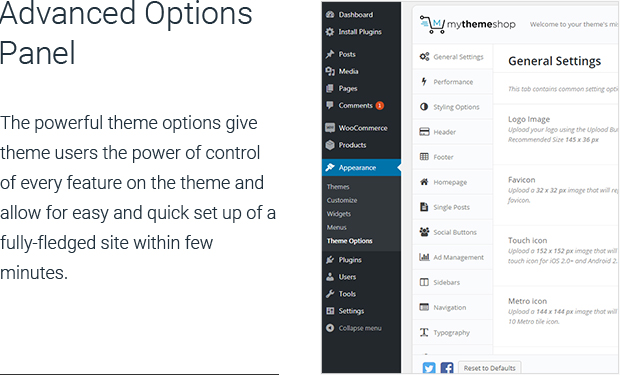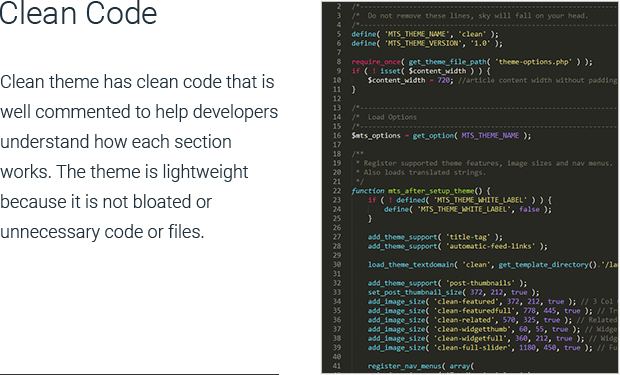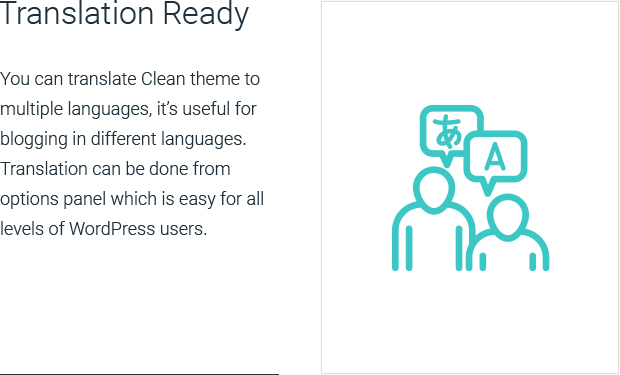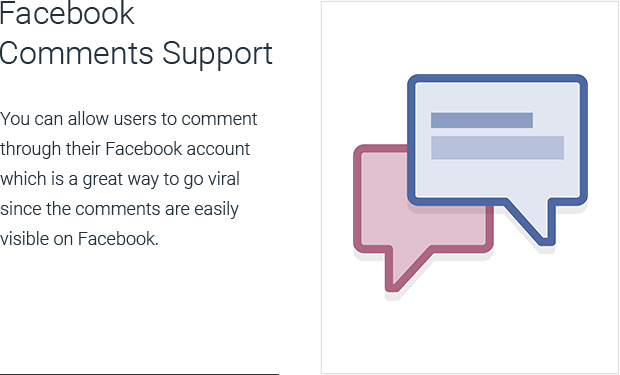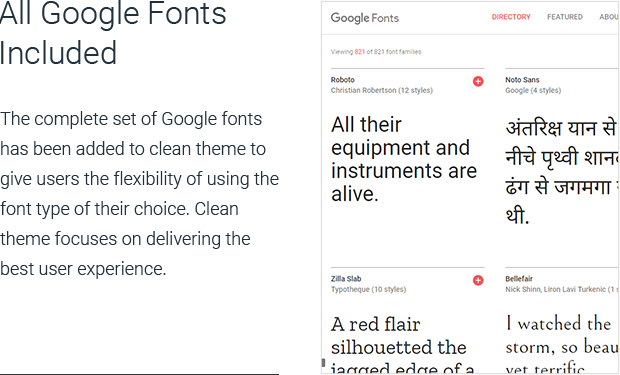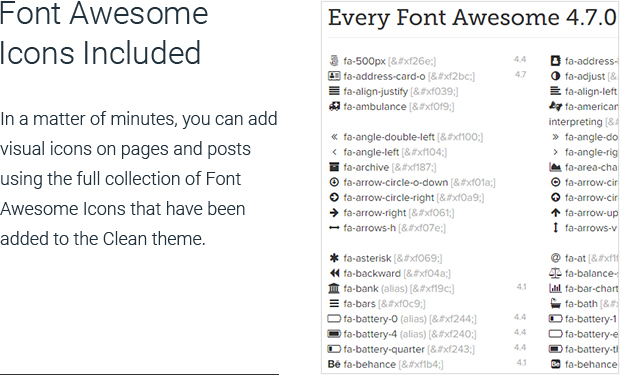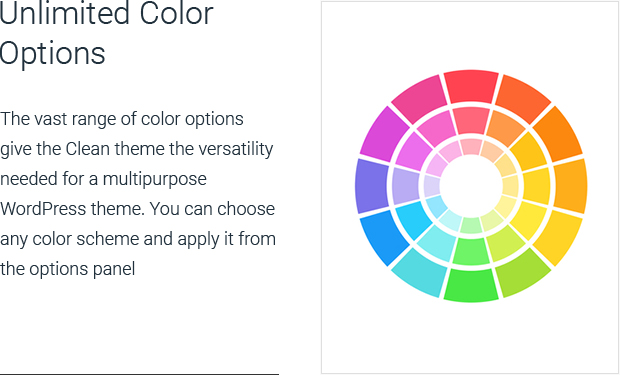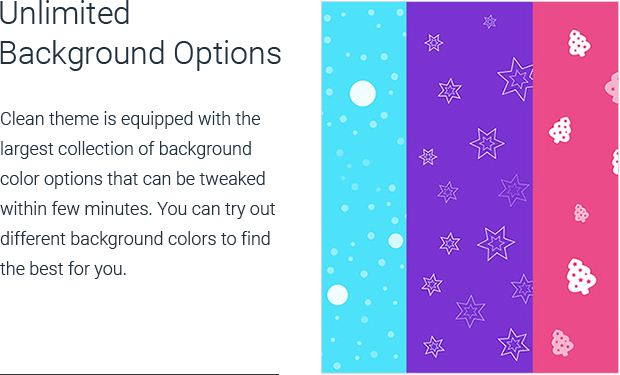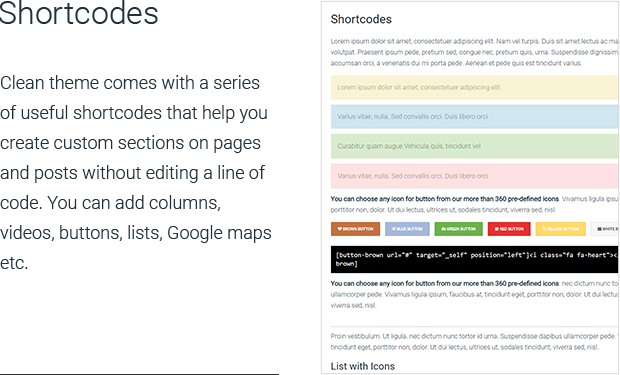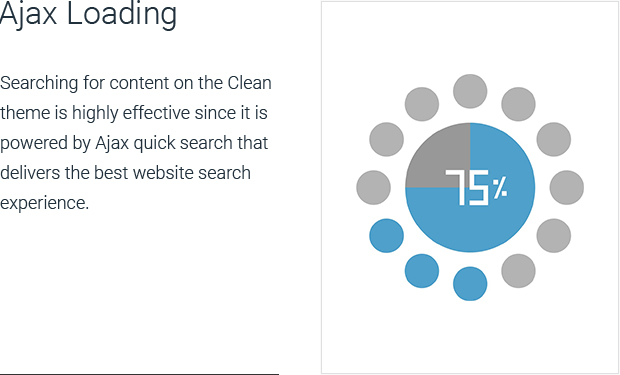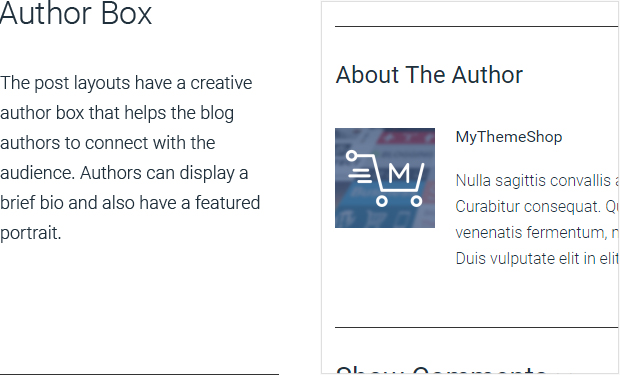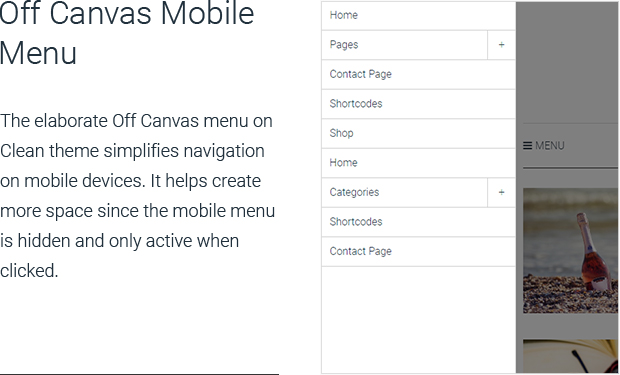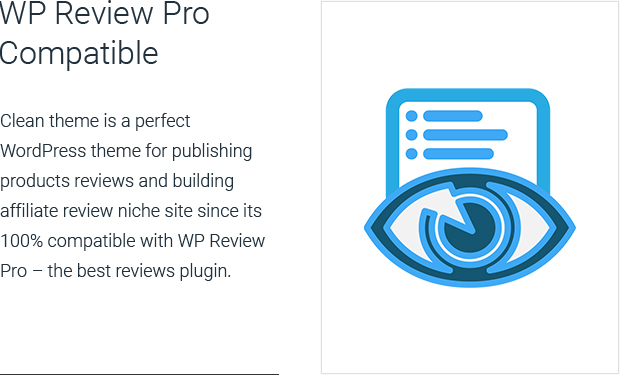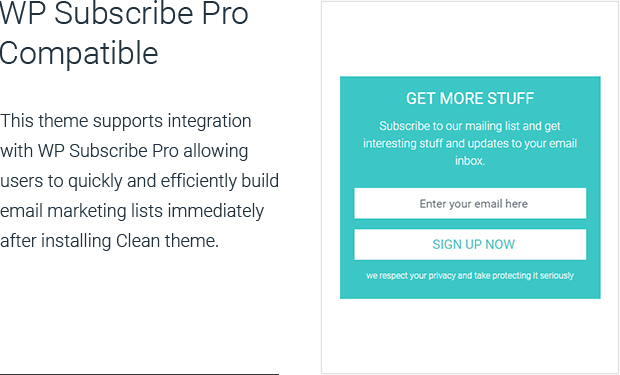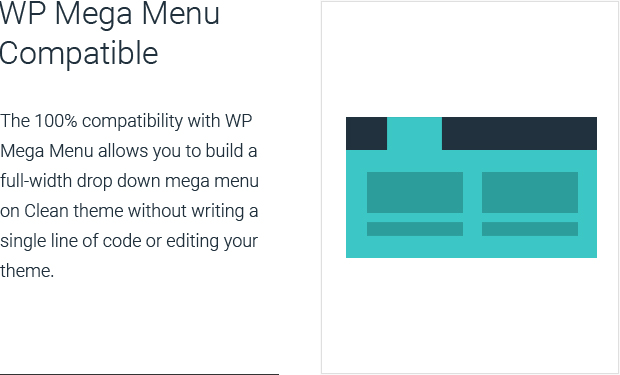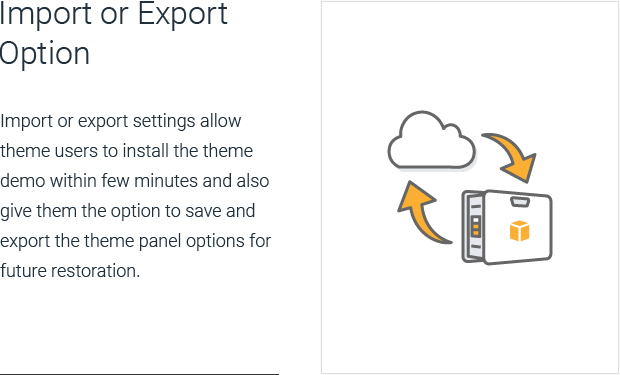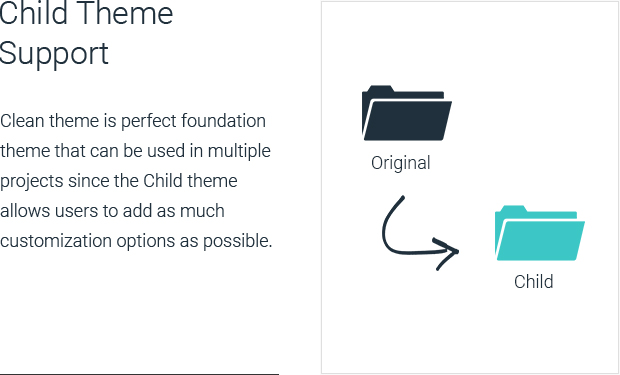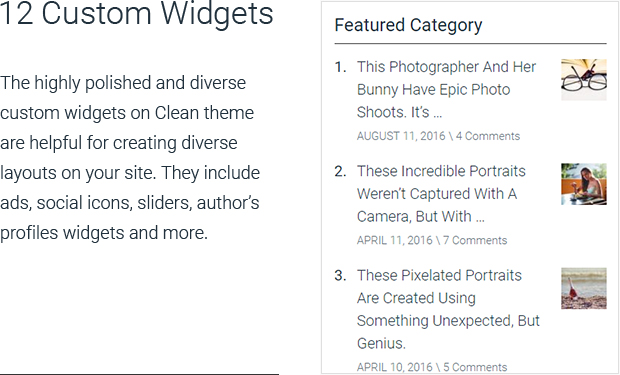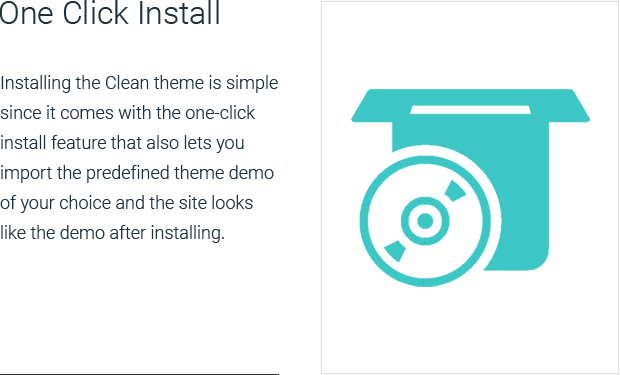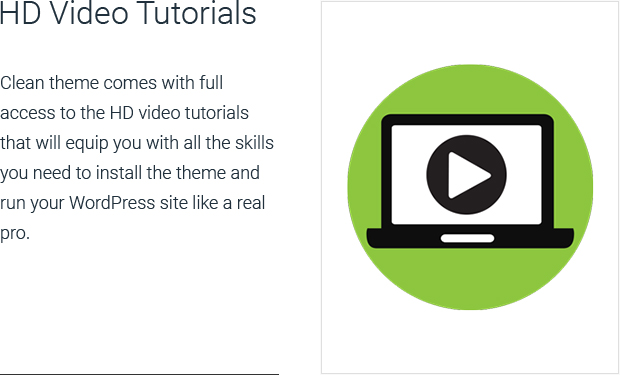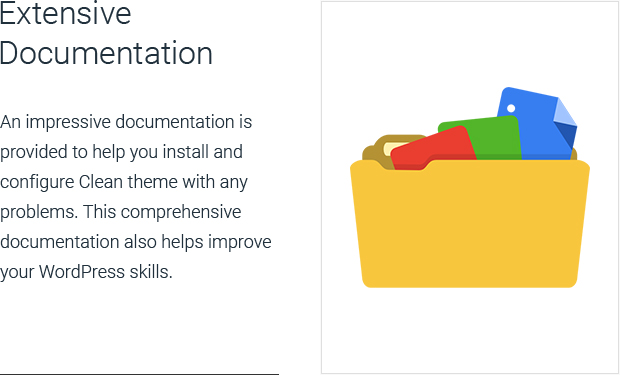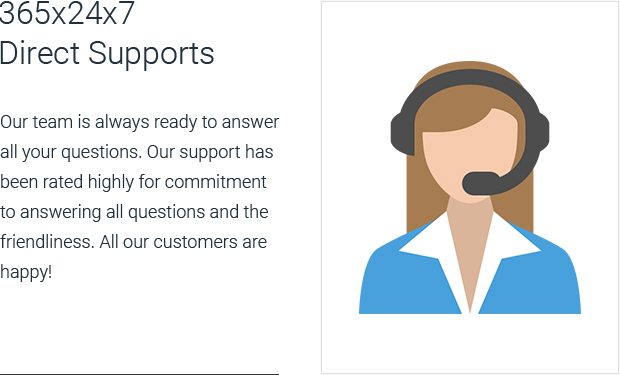 Clean Comes With One-Click Demo Import
Web design is regularly surfacing with new trends that change the way content is published, shared and consumed online. As an online entrepreneur or a web developer, you need to keep up with the pace for you to get the maximum benefits of the new web trends.
The content display in different website layouts is one of the most commonly evolving design trends. There is a growing drift towards the use of clean and minimalistic design.
Data Driven Web Design
Data is also playing an important role in modern web design. The majority of modern web design is data driven; this simply means that UX designers are increasingly paying attention to users behaviors before designing the user interfaces.
The best way to understand the user's behaviors is to study analytics data and design according to the user's needs.
Minimalistic Web Design is Trendy
Clean, minimalistic and clutter free layout is one of the trendiest web design approach that is gaining momentum. There are several reasons why some people prefer minimalist design approach and top of the list is the ease of use.Simplicity has been said to be beautiful, and it has also been said that simplicity is the ultimate sophistication.
If you look at some of the leading brand's websites, you will agree that they have fully embraced minimalistic and clean design since it's simply awesome. Take Google, for example, their main page is devoid of clutter, and there is only a centered search bar and few links on the top and the bottom, yet it is the most powerful site!
Clean design lets your website visitors to pay attention to reading content since there are minimal or no distractions. The clean and minimalistic design is also great since it loads fast which is great for on-page search engine optimization.
Minimalistic WordPress Themes
Clean WordPress themes are useful for use in a wide range of niche sites. There are many benefits of using a clean WordPress theme for your next project.
The versatility and flexibility offered by minimalistic WordPress themes provide users with the best foundation for building a successful website.
Clean WordPress Theme
This is a supremely clean theme that is designed to deliver the best user experience and comes with powerful features. This clean theme is inherently responsive and is ideal for creating sites in multiple niches.
The Clean theme is suitable for personal, fashion, travel, food, technology sites and all other niche sites since its multipurpose.
Clean Theme Benefits
Clean theme is designed with a clutter free layout that is strikingly attractive. This minimalistic design will significantly improve the conversion of visitors to real customers. The following are the benefits of the Clean theme and reasons why you should consider using it:
Clean theme is lightweight and with ultra-fast page load speed which is good for SEO.
Excellent user experience guarantees you to rank better on Google.
Fast Installation and update with the one-click install or update button.
The content is easy-to-read, resulting in higher visitor's engagement.
Best social media optimization for you to increase your social media traffic.
Advanced and easy-to-use theme options panel for quick customization.
No coding skills or technical knowledge is required when setting up this theme.
Clean theme is a great starter theme or framework for WordPress Developers.
4 Clean Theme Predefined Demos
Clean theme is carefully coded with clean code to deliver a fast loading speed and optimal SEO features. This Clean theme comes with four predefined demos that you can instantly install in with one-click install feature.
These are the predefined demos that come with the Clean theme:
Clean Default – the default demo is ideal for webmasters looking for a fast loading clutter free WordPress theme to use in multiple projects. This default layout is fit for a broad range of niches since its highly customizable and easy to use.
Clean Portfolio – the portfolio demo is a stylish and classy way to build a site to showcase your work and also publish content in an elegant style. Portfolio demo radiates an aura of elegance and is fit for personal, fashion, style and glamor themed sites.
Clean Journal – this is a perfect demo for professional bloggers who want a completely clutter free and professional looking site that commands respect and grows to a niche authority. Every layout is displayed with pixel perfect precision and superb typography.
Clean Landing Page – this is an impressive demo that lets you create a clean landing page on your site. You can add tons of features using the freely available shortcodes. It also supports WP Subscribe Pro which can be a great option of creating a beautiful squeeze page on your site.
Quick Features of Clean WordPress Theme
The Clean Theme is designed with the users in mind and has been carefully crafted to ensure it delivers the best user experience. The Clean theme is also powerfully driven by a clean-coded framework that comes with lots of customizable options. The following are the best features of the Clean Theme:
Clean and Minimalistic Design
4 slider Types
3 Home Layouts
Add Unlimited Buttons on Header
Social Media Icons on Header
Facebook Comments Support
Shortcodes
Off Canvas Mobile Menu
WP Review Pro Compatible
WP Subscribe Pro Compatible
WP Mega Menu Compatible
12 Custom Widgets
One Click Install & One Click Update
Clean Theme Options Panel
The Clean theme is fully customizable and comes with an excellent theme options panel that gives users the freedom to change any settings on the theme. The following are the theme options available on the Clean theme:
Upload A Logo Image
Add a Favicon
Upload Touch Icon Mobile Devices
Add a Metro Icon
Enter Twitter Username
FeedBurner URL Option
Add Code to the Header Section of the theme
Add Code to Footer like Google Analytics code
Choose From 4 Different Pagination Options
Activate AJAX Quick Search Option
Enable or Disable Responsiveness
Enable Right To Left Language Support
Enter Number of Products To Showcase in WooCommerce Shop
Import & Install Predefined Clean Theme Demos
Advanced Typography Options
Enable or Disable Prefetching
Lazy Load Enable or Disable to slow loading of images
Enable Async JavaScript
Remove ver Parameters
Enable or Disable the Optimize WooCommerce Scripts Option
Choose a Color Scheme
Choose either of the Two Side Layout Styles – Left Sidebar or Right Sidebar
Set Site Background Color, Image Options
63 Background Patterns, Choose Gradient or Upload Own Image Options
Enable or Disable Parallax Effect
Add Custom CSS
Enable or Disable Lightbox on Images
Enable or Disable Floating Navigation Menu
Header Layout Drag and Drop Builder
Enable or Disable Logo
Show Top Navigation Menu
Show Main Menu
Enable or Disable Header Search
Enable or Disable Header Social Icons
Add Social Icons
Show Header Custom Buttons
Add Custom Buttons
Set Logo Section Background Color, Pattern or Custom Image
Main Background Color, Pattern or Image
Enable or Disable Footer Widgets
Footer Layout Selector 3 or 4 Widgets Layout
Choose Footer BG Color, Pattern or Custom Image Upload
Enable or Disable Parallax Effect
Copyrights Text – Replace MyThemeShop Footer Link
Select Homepage Layout
Enable or Disable Slider
Select Slider Categories
Choose Slider Number of Posts to Display
Choose Slider Types
Add Custom Slider Option
Choose Featured Categories
Enable or Disable Homepage Post Meta Info
Enable or Disable Homepage Posts Categories
Single Post Layout Selector
Choose Meta Info To Show
Enable or Disable Total Number of Post Views
Enable or Disable Post Like Button
Show Post Featured Image
Enable or Disable Breadcrumbs
Enable or Disable Facebook Comments
Set Facebook Comment App ID
Enable or Disable Highlight Author Comments
Enable or Disable Date in Comments
Social Sharing Buttons Position Selector
Enable Social Sharing Buttons on Pages
Enable or Disable Social Buttons Builder Drag and Drop
Below "Post Title" Ad Slot
Show Ads After X Days
Below " Post Content " Ad Slot
Show Ads After X Days
Add Custom Sidebars
Choose Sidebar for Homepage
Choose Sidebar for Single Post
Choose Sidebar for Single Page
Choose Sidebar for Archive
Choose Sidebar for Category Archive
Choose Sidebar for Tag Archive
Choose Sidebar for Date Archive
Choose Sidebar for Author Archive
Choose Sidebar for Search
Choose Sidebar for 404 Error
Choose Sidebar for Shop Pages
Choose Sidebar for Single Product
Enable Translation Panel
Create and Download Translation File
Copy Data for Support Request
Open Support Ticket
Nothing improves your website usability than a professionally designed clean and minimalistic WordPress theme. With the Clean theme, your visitors become more responsive to the great visual appeal and eventually reward you with high trust!
Clean Theme is also fully optimized for the best ads placement and comes with an inbuilt ad management system that you will like. You should consider using the Clean theme to build a high ranking site that turns into a successful business.