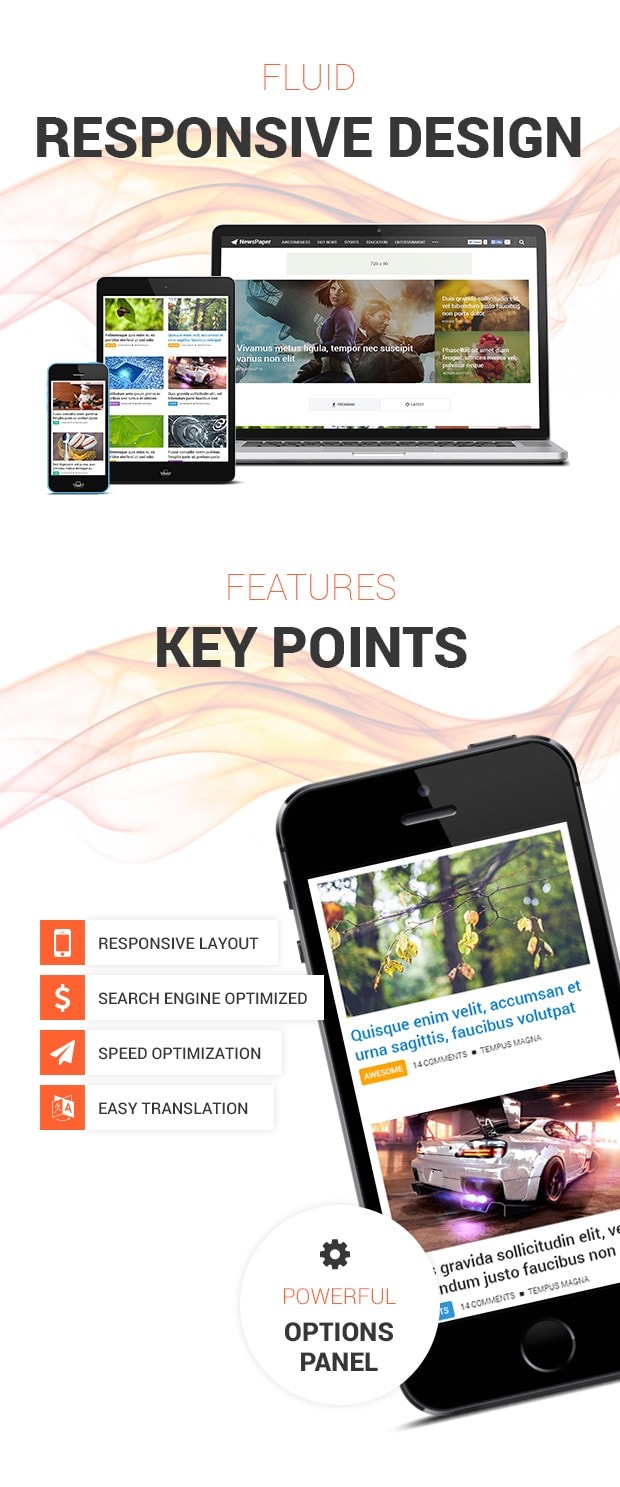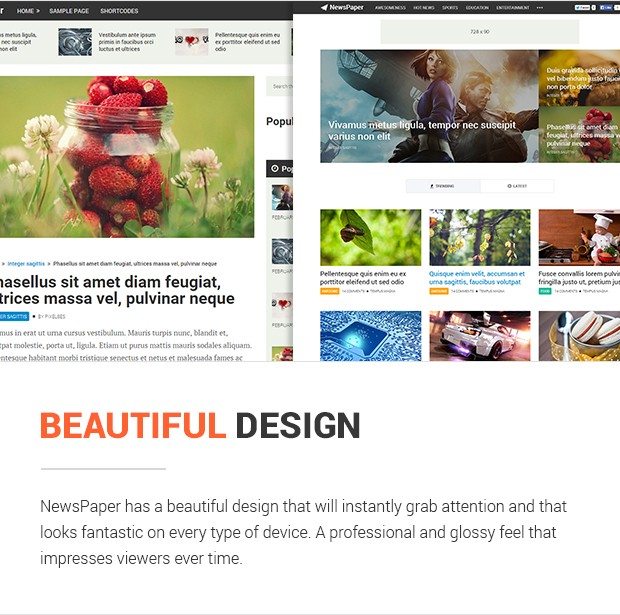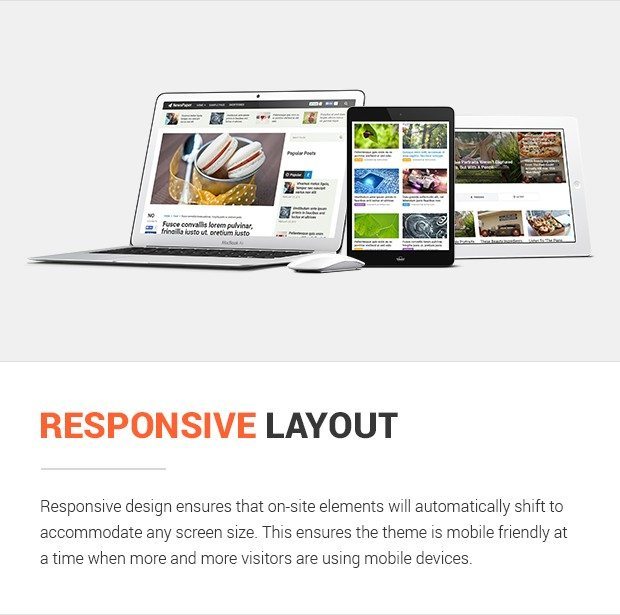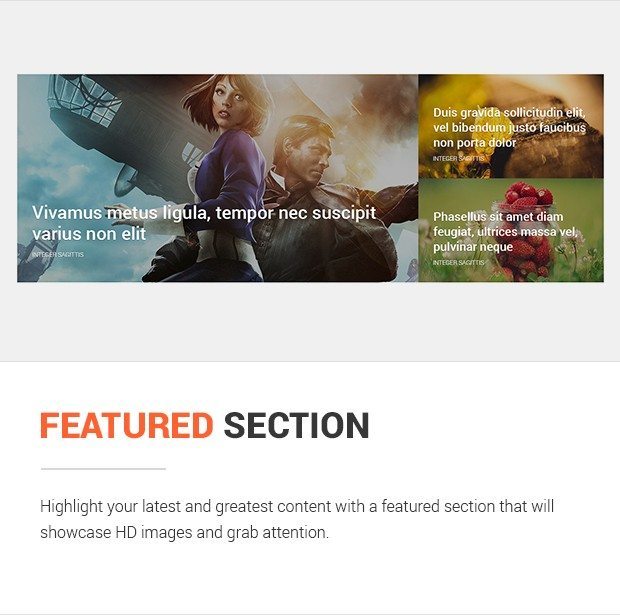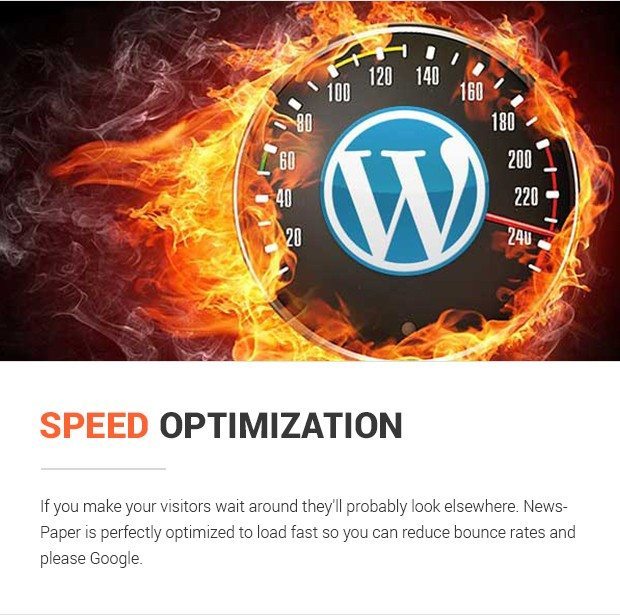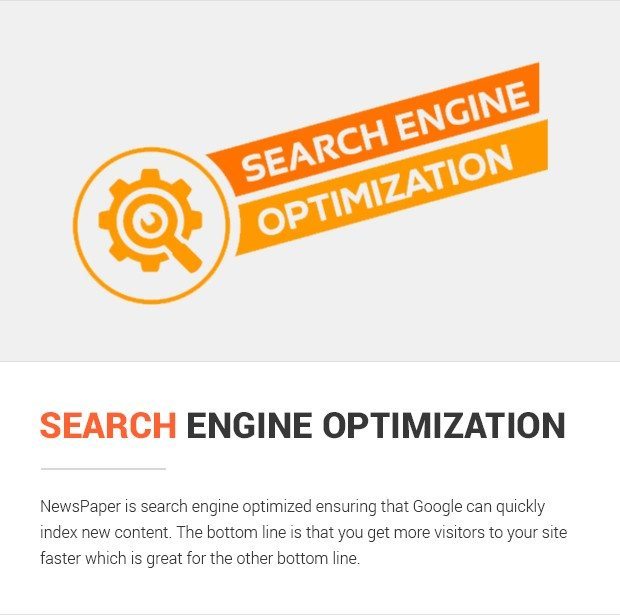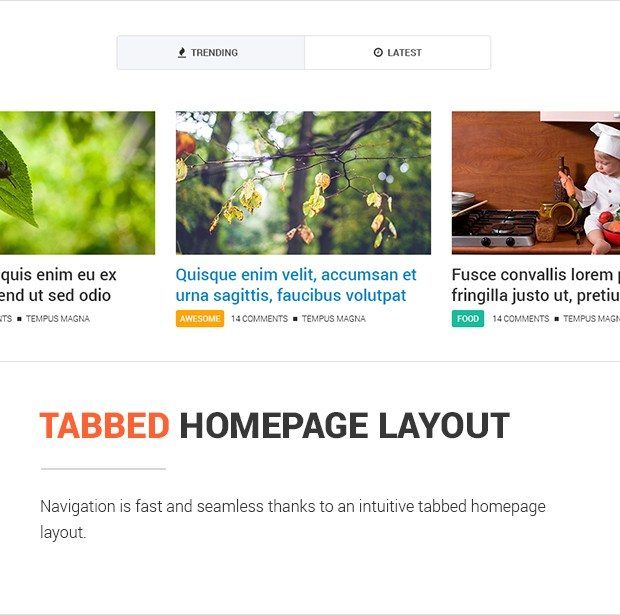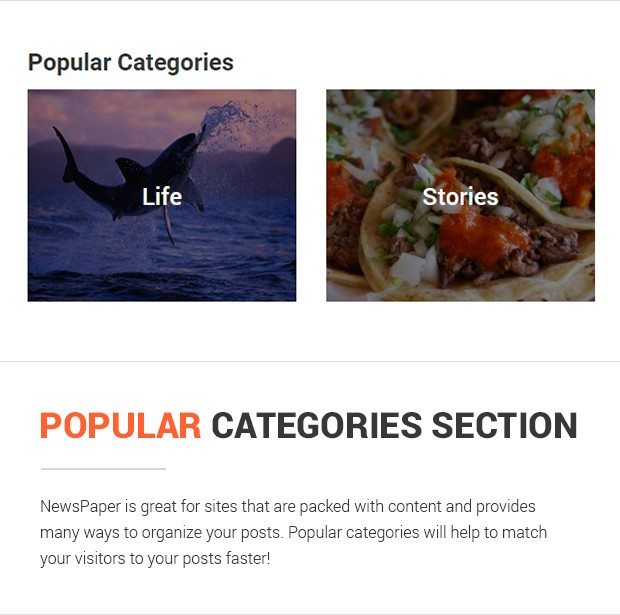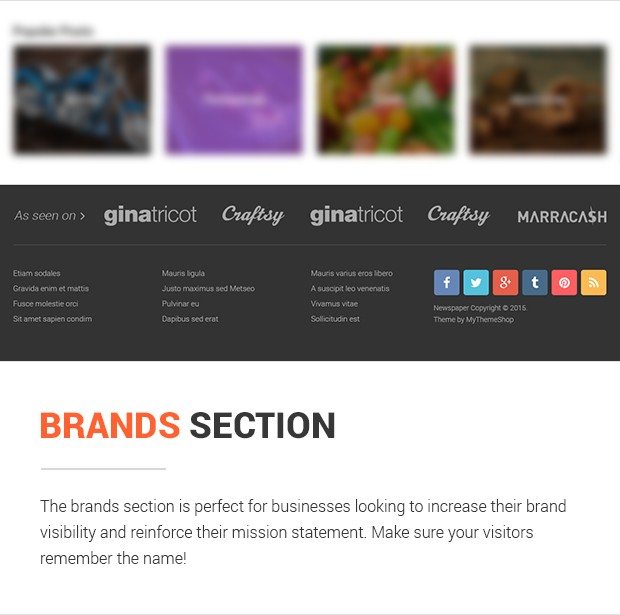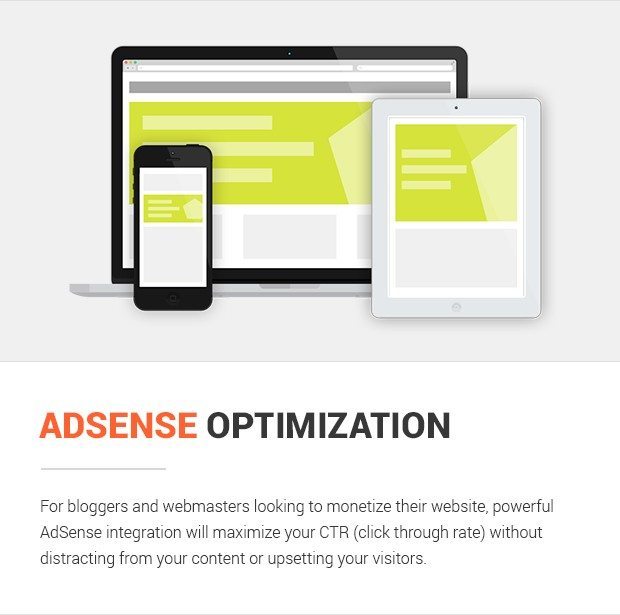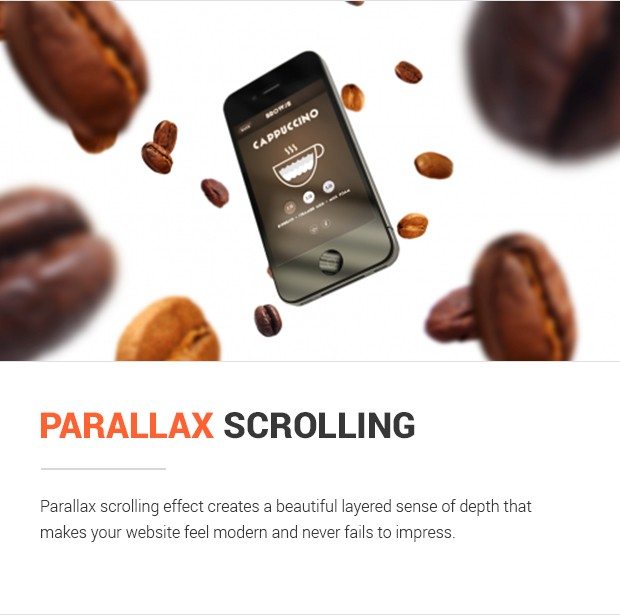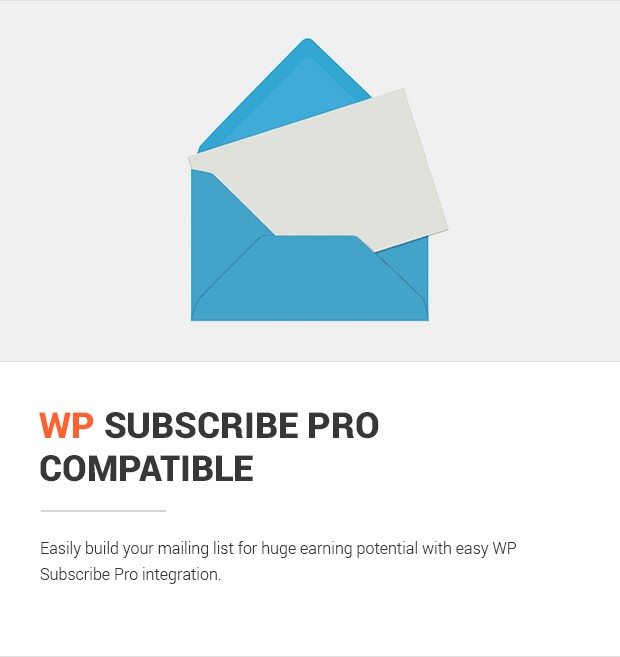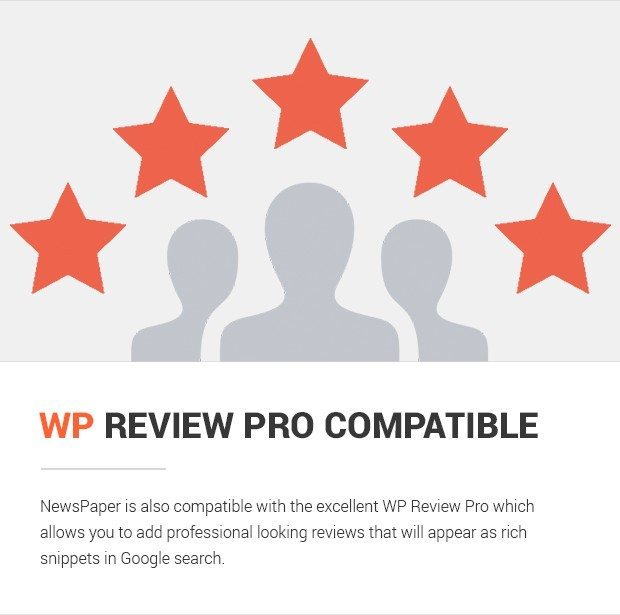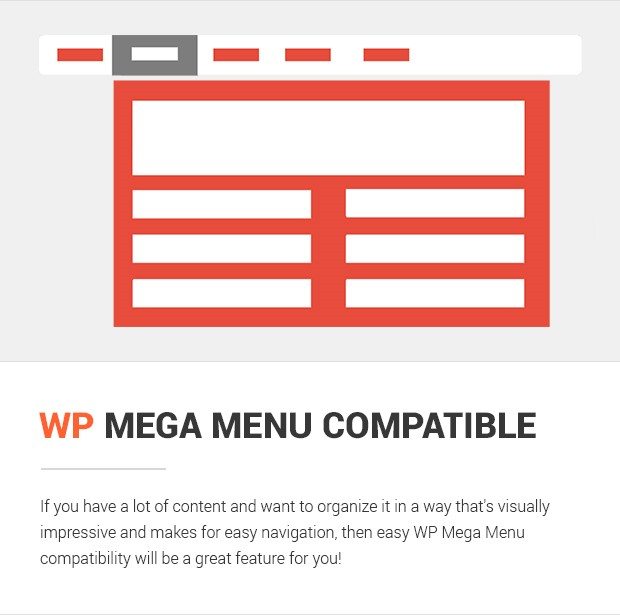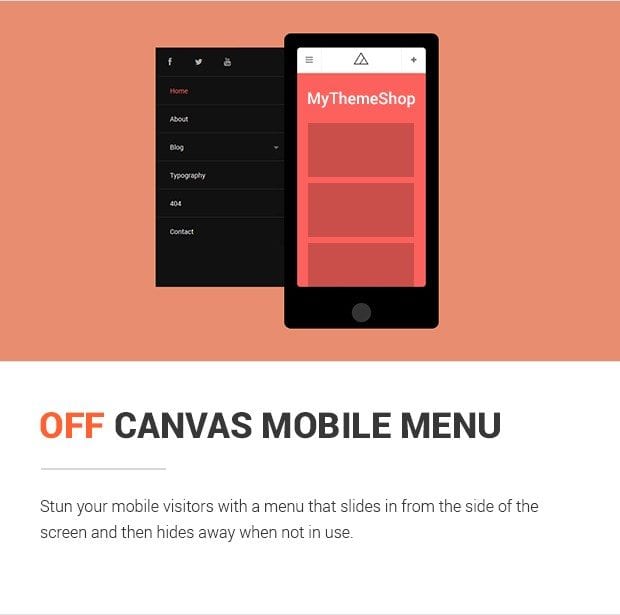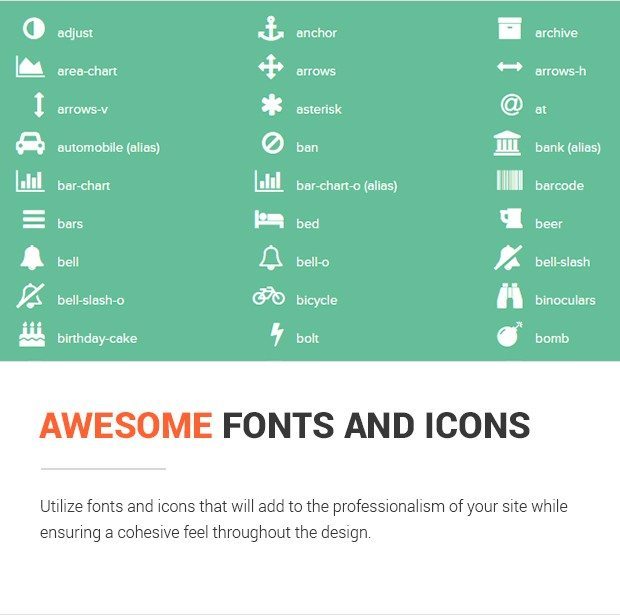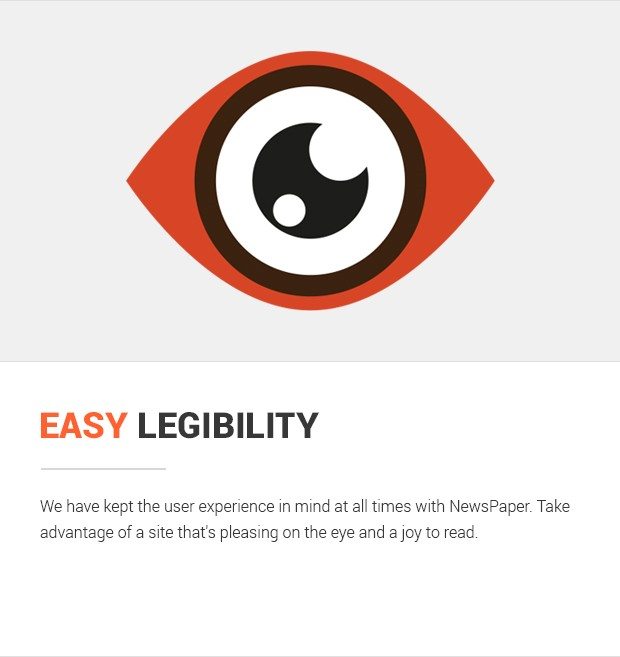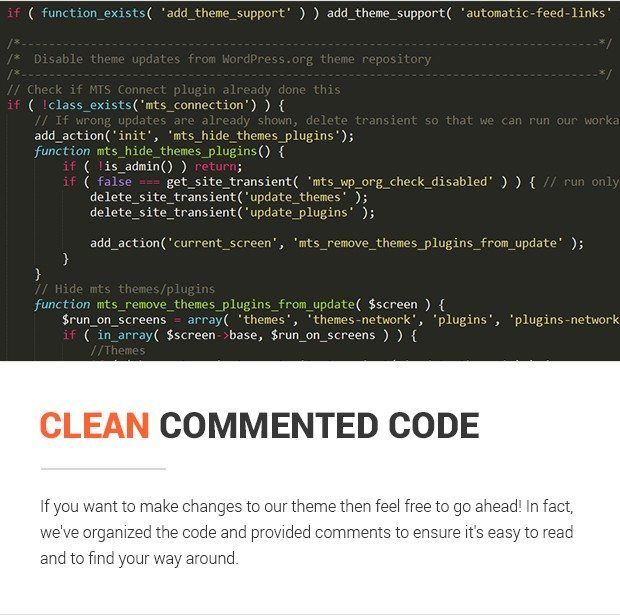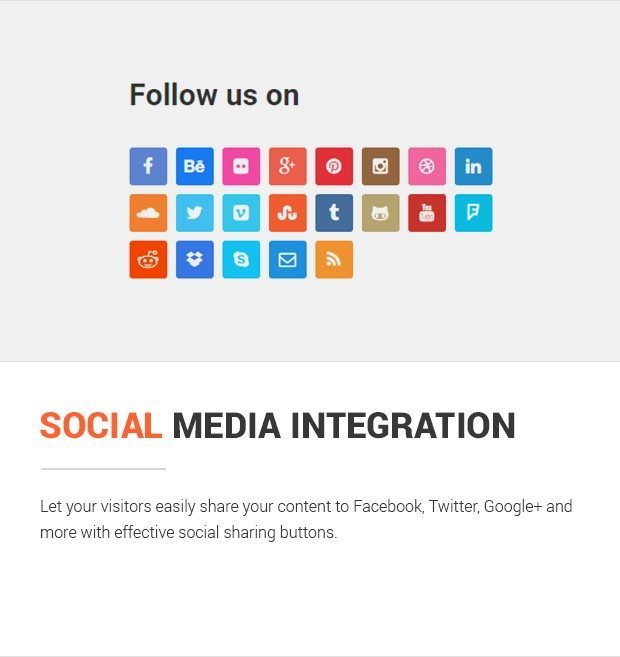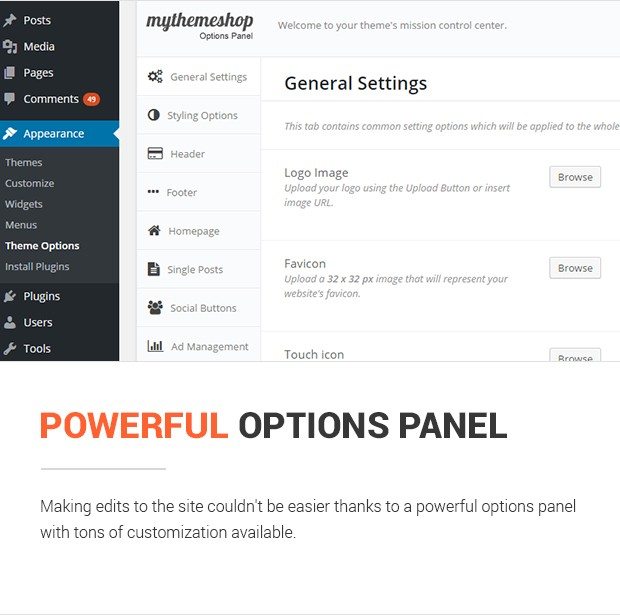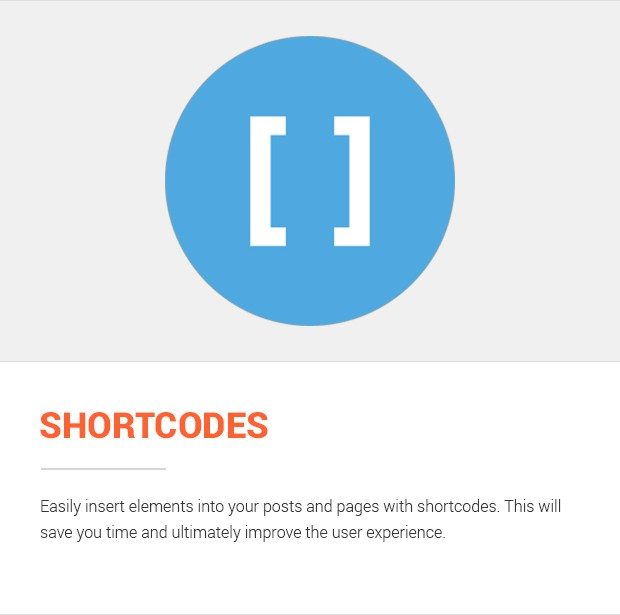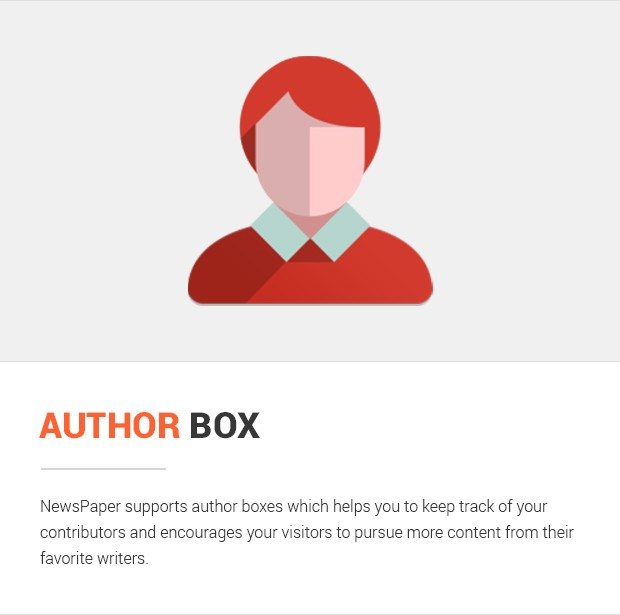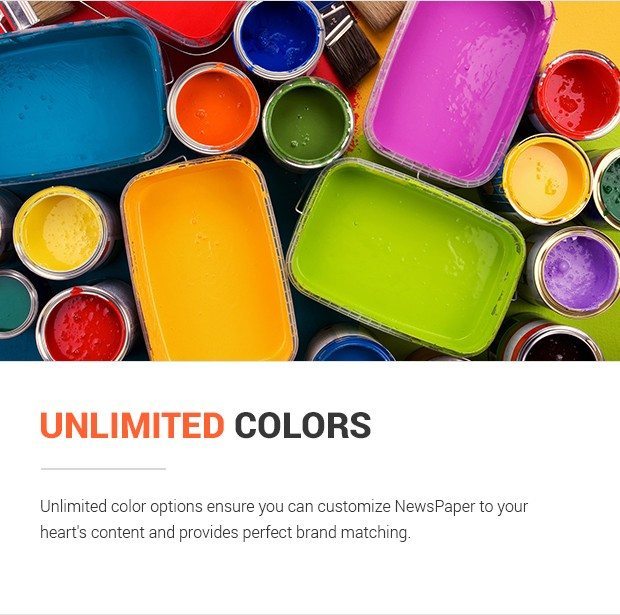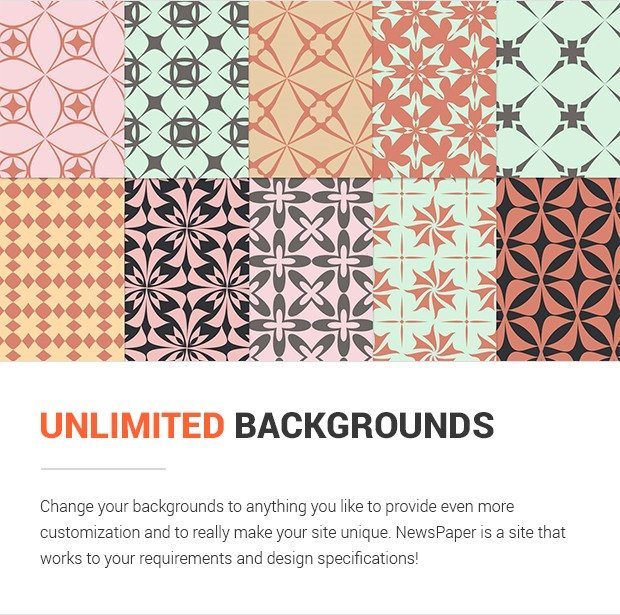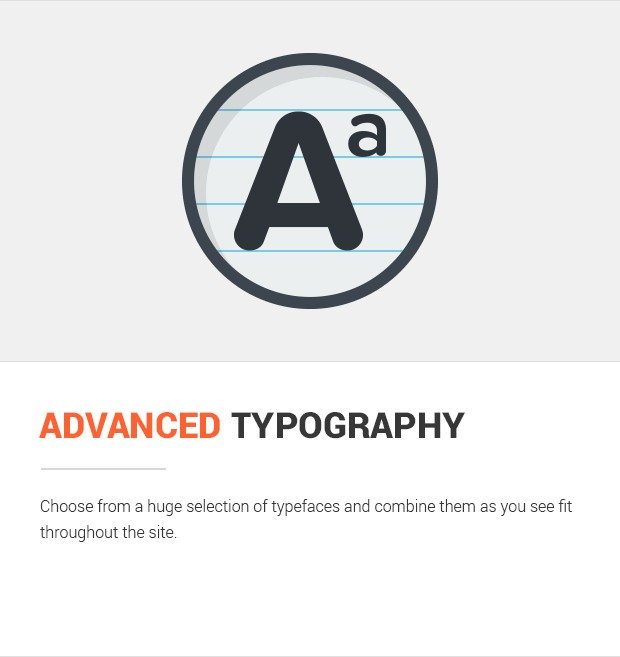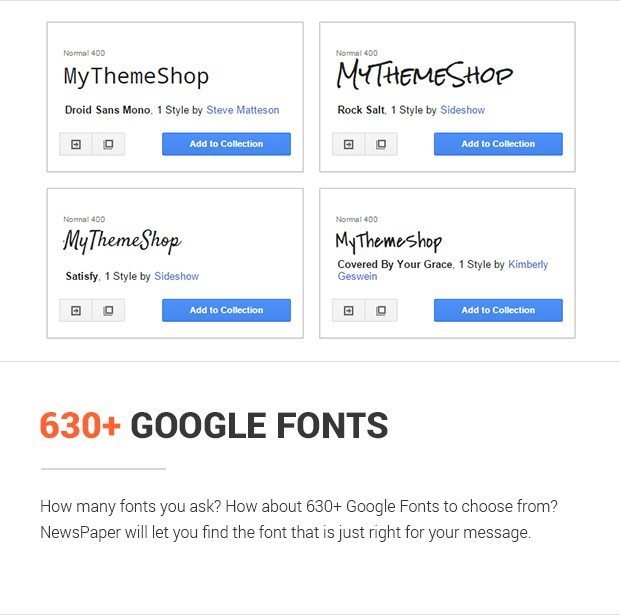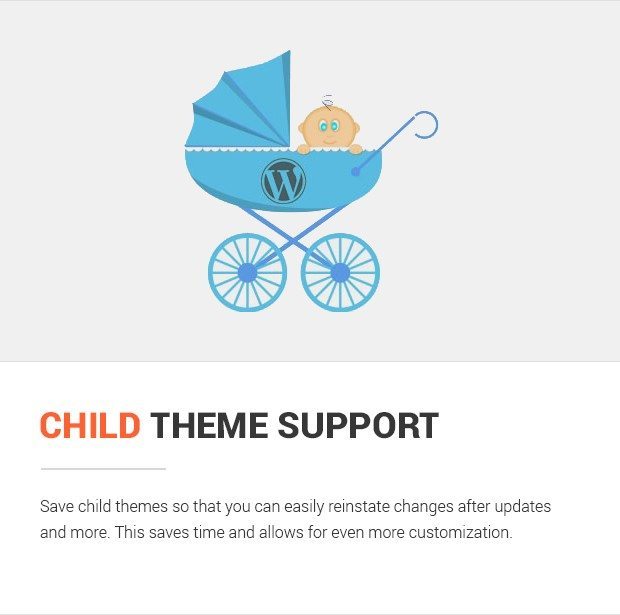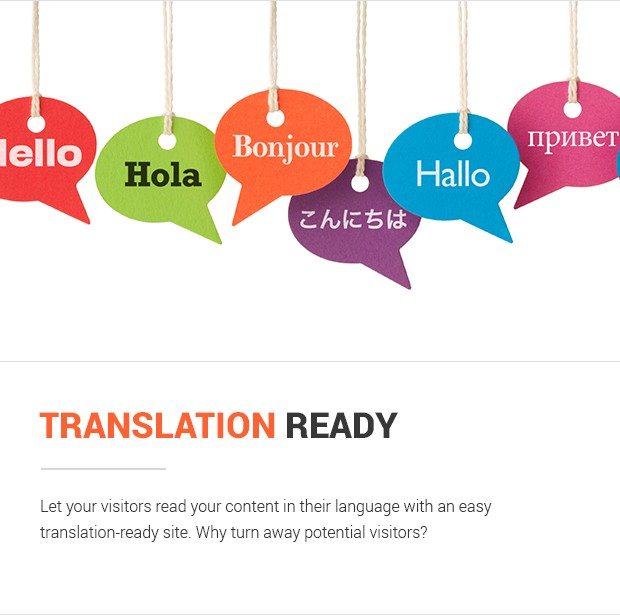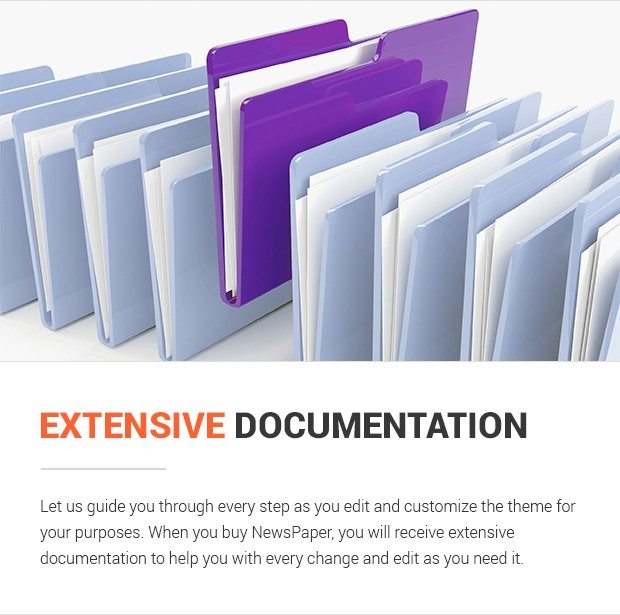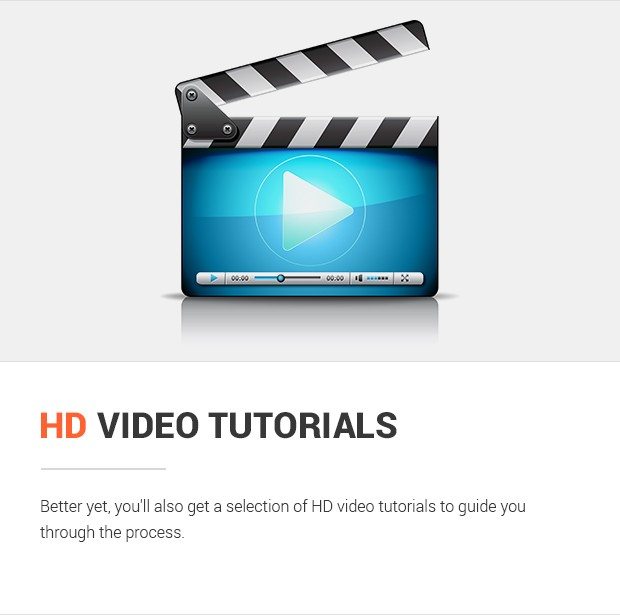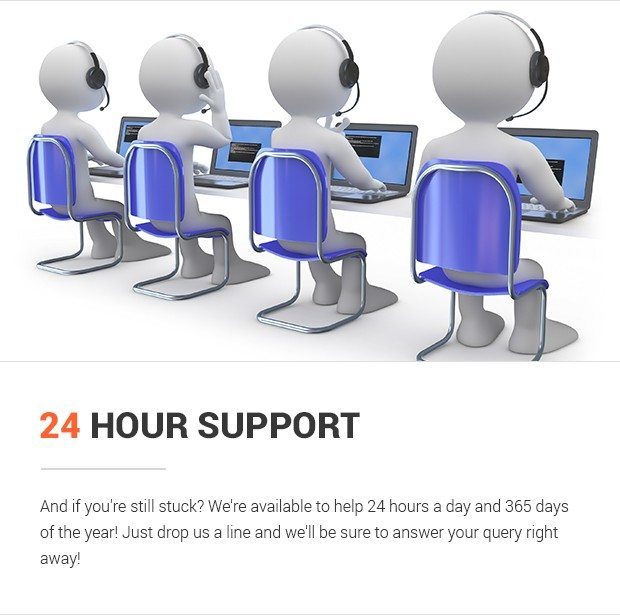 One of the main reasons why a website design is so important is because a good design can mean the difference between a great website and a mediocre one.
A design that is welcoming and pleasing to look at is always going to attract visitors. A poor design will always repel them.
Don't believe us? Look at your web browsing history. Now check which website you spent more time on – a good looking one or an ugly website that goes beyond its way to make the text unreadable? That's what I thought.
Visitors love good designs that make the text look crisp and readable across multiple screen sizes. Have you chosen a design to make your website a hit or turn it into a disaster?
A legible and attractive design is what the doctor prescribed so here we are with an amazing design that will turn visitors away from competition and towards your website.
Our brand new NewsPaper theme comes with a beautiful design, crisp legibility, amazingly low bounce rate, and very high ad CTR.
Here are the various options this theme provides:
– Upload Your Logo
– Upload a Favicon
– Upload Touch Icon Mobile Devices
– Add a Metro Icon
– Field for Twitter Username
– Feedburner URL Option
– Field for Adding Code in Header Section
– Footer Code Option
– Choose From 4 Different Pagination Options
– Activate AJAX Quick Search
– Disable Responsiveness
– Enable RTL Support
– Enter Number of Products To Show
– Enable or Disable Prefetching
– Lazy Load Enable/Disable
– Lazy Load Featured Images
– Lazy Load In-Post Images
– Enable Async JavaScript
– Remove ver Parameters
– Optimize WooCommerce Scripts
– Choose A Color Scheme
– Left or Right Sidebar Selection
– Unlimited BG Color Options
– 60 BG Image Options or Add Your Own
– Parallax Effect for BG Images
– Add CSS in Custom CSS Field
– Enable and Disable Lightbox Option
– Choose Header Color
– Enable Floating Navigation Menu
– Show Logo
– Hide or Show Navigation Menu
– Show Social Buttons in Header
– Enter Twitter Username
– Use Facebook Link
– Enable Header Search Form
– Show Header Post
– Choose Category for Header Posts
– Choose Background Color for Header Posts
– Enable Homepage Featured Posts
– Choose Featured Post Category
– Choose Category Colors and Images
– Show Popular Category
– Popular Category Title
– Select Popular Categories
– Homepage Post Meta Info Selector
– Choose Tab Style
– Enable Homepage Tabs
– Select Tabs Order
– Enable or Disable Pagination on Homepage
– Select Tab Title Icon
– Choose Sorting Rules
– Enter Trending Posts Number
– Trending Post Limit Days
– Latest Tab Title Icon
– Latest Posts Number Count
– Choose Footer BC Color
– Enable Footer Widgets
– Show Sponsorer's Logo in Footer
– Choose Footer Sponsors' Title
– Upload Sponsor Logos
– Section for Copyrights Text
– Single Post Layout Builder
– Meta Info Drag and Drop Selector
– Choose Meta Info To Show
– Show Single Post Featured Image
– In-Built Breadcrumbs
– Show Header Post
– Header Post Category Selector
– Choose Taxonomy For Header Related Posts
– Show/Hide Recommended Posts
Choose Taxonomy For Related Posts
– Show/Hide Author Box
– Show Author Box "Write for Us" Button
– Choose Text for "Write for Us" Section
– Enter URL for The Button
– Highlight Author Comment on Single Posts
– Show or Hide Date in Comments
– Drag & Drop for Social Media Buttons
– Show/Hide Footer Social Buttons
– Footer Social Section Builder
– Create Custom Sidebars
– Choose Sidebar for Homepage
– Create Single Post Sidebar
– Choose Sidebar for Single Pages
– Create "Archive Page" Sidebar
– Tag Archive Sidebar Selection
– Date Archive Sidebar Selection
– Different Sidebar for Author Archive
– Different Sidebar for Search Pages
– Sidebar for 404 Error Page
– Different Sidebar for Shop Pages
– Create a New Sidebar for Single Product Pages
– Below Post Title Ad
– Show Ads After XX Days
– Ad Section for Below Post Content
Misc. Options
– Support for Unlimited Sidebars
– Advanced Typography Options
– Choose from 630+ Google Fonts
– Import / Export Options Provided
NewsPaper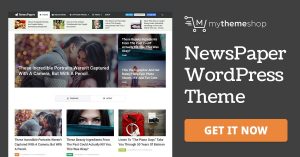 NewsPaper is a beautiful and elegant WordPress theme built for content-rich sites. With trending and latest sort features, media rich features, and multiple post layouts, NewsPaper is perfect for blogs that post frequently across multiple categories to engage their readers.