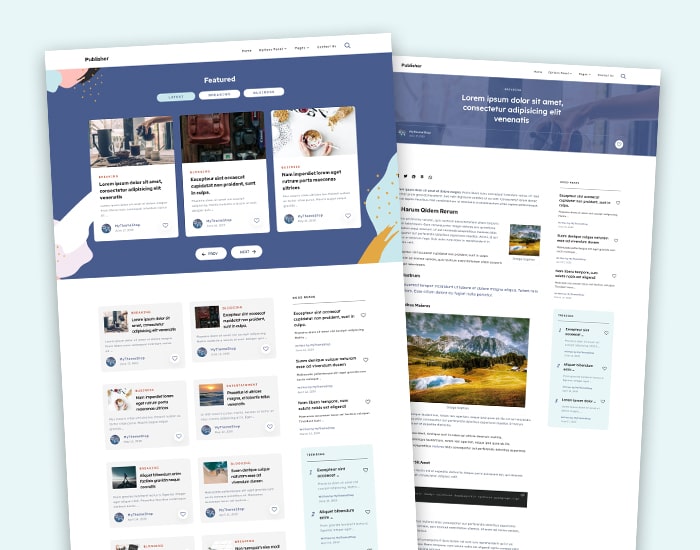 Perfect for Blogging
When you have a content-centric website, you need WordPress templates for bloggers that can take your blogging experience to the whole new level. The Publisher theme checks all the boxes and offers a peculiar blend of features, design, and usability. It can be used as a magazine theme and offers a traditional blog-style layout as well so you can use it as a blog theme.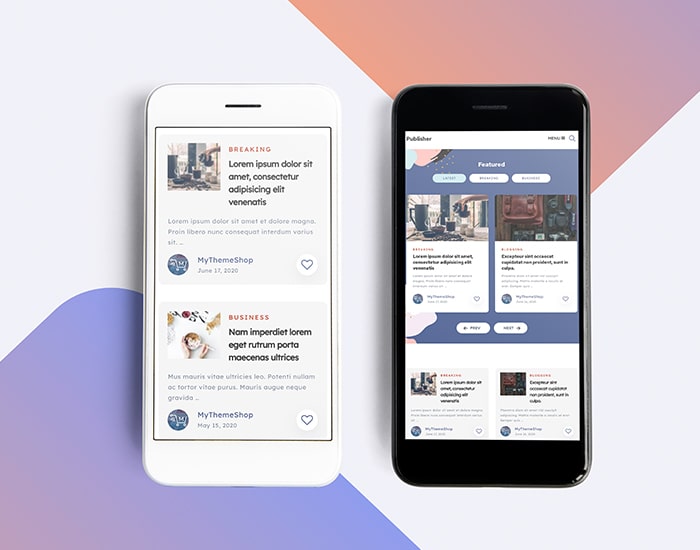 Fluid Responsive
In the world of mobile-first indexing, having a multi-device friendly website is a must-have. Thankfully, the Publisher theme was created with "Mobile" in mind and it has a 100% fluid responsive design for a perfect blogging website.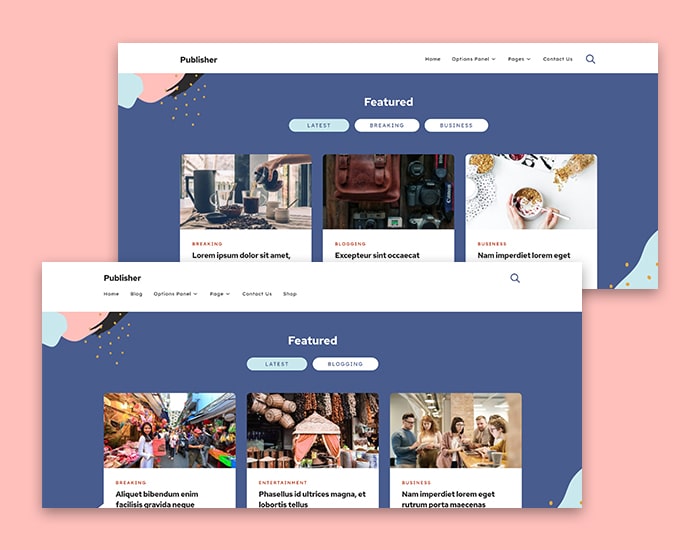 2 Pre Defined Header Layouts
With two pre-made header layouts to choose from, customize the Publisher WordPress blog theme as per your liking no matter what style you prefer.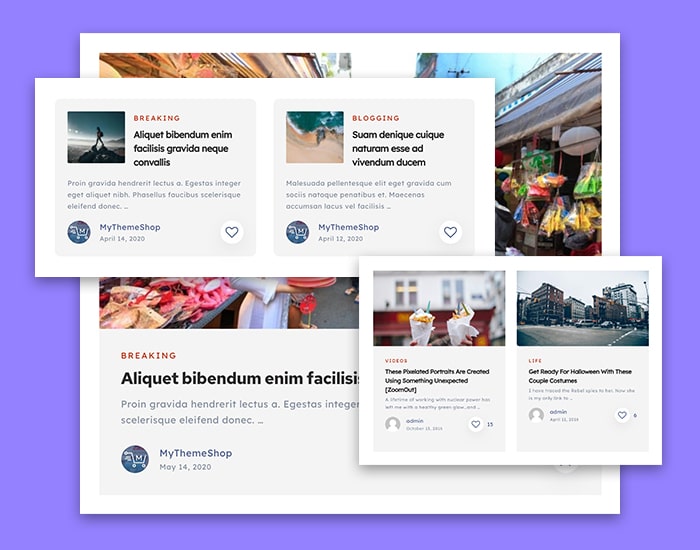 3 Blog Layouts
It wouldn't be much of a WordPress theme for Bloggers if we didn't give you options for choosing between multiple blogging templates for your blog page.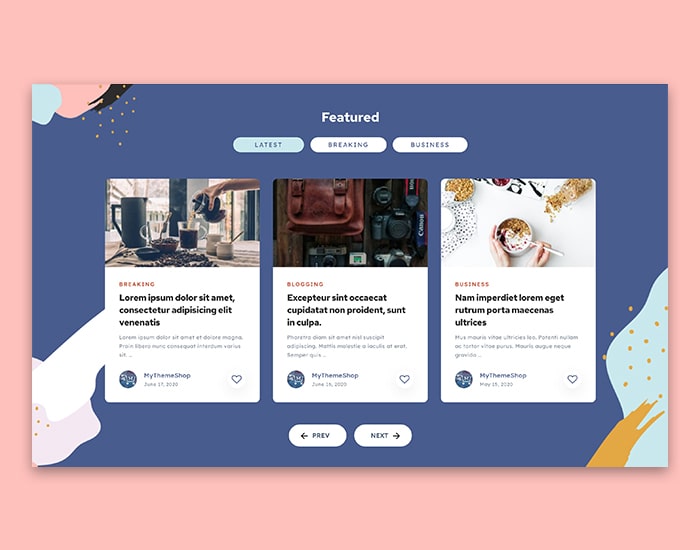 Featured Slider
For those important content-pieces you want to make prominent, Featured Slider is offered to make your pillar content stand out and give you more customization options.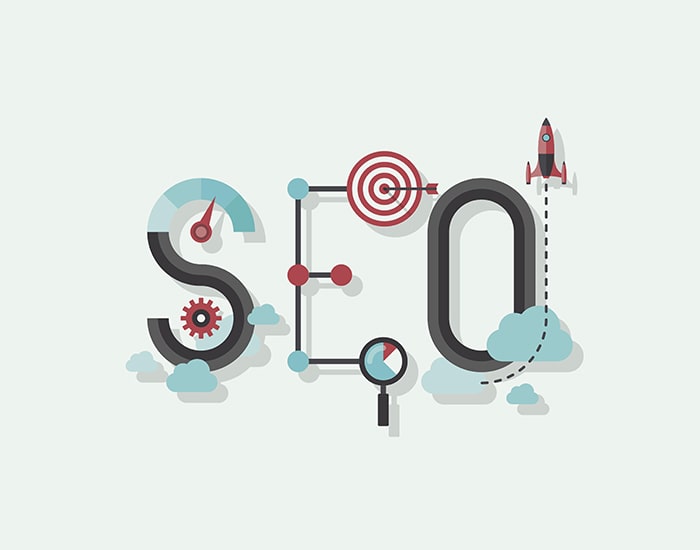 SEO Ready
Help propel your content to the top of search results using the SEO optimized layout and features of the Publisher theme.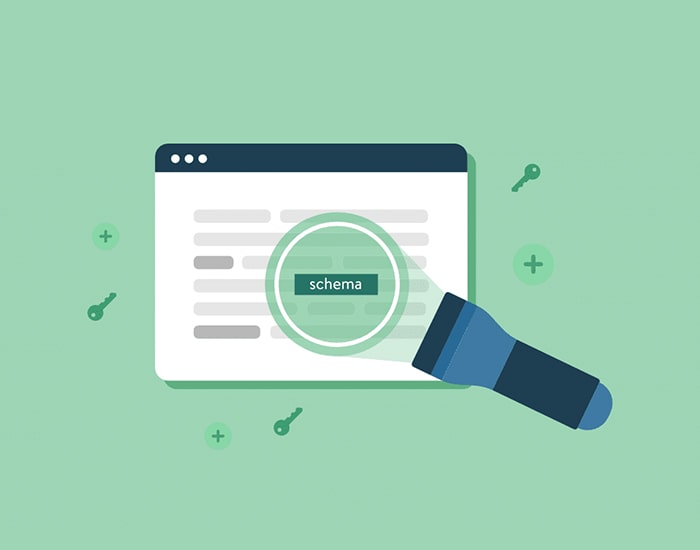 Schema Integrated
It is important to tell search bots what your content is about. Schema is to search bots what a good UI is to humans.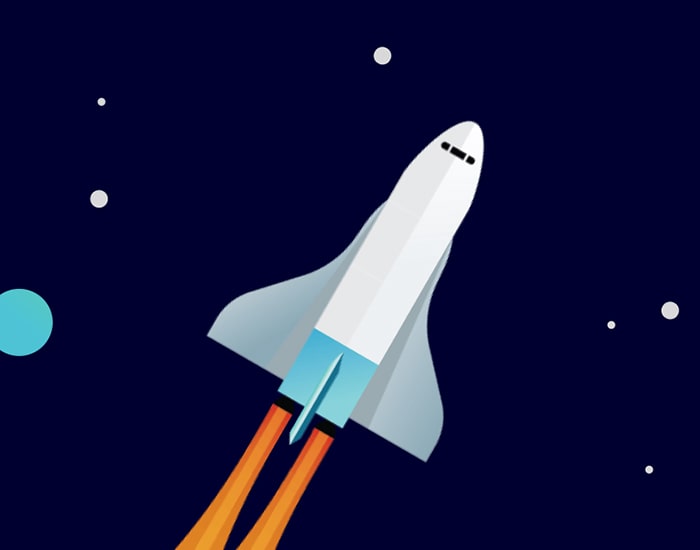 Speed Optimized
Speed is important. No one wants a website that takes ages to load while the user has already hopped onto a new website and gotten what they were looking for. Websites using the Publisher theme load in a jiffy and keep your visitors and search-bots happy.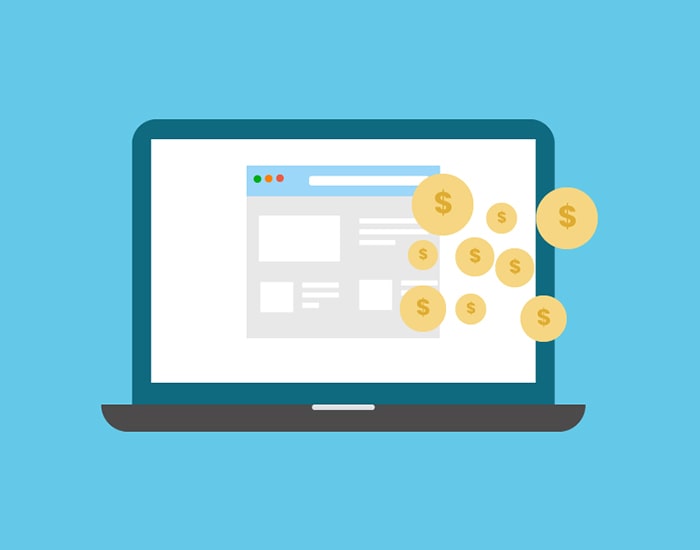 AdSense Optimized
Ad revenue is the number 1 money-maker for most content websites and we don't want to see you get left behind. The Publisher theme has AdSense optimized page layouts for a better CTR (Click-Through-Rate).
Advanced Options Panel
Make changes to your theme options easily using the Publisher theme's advanced options panel that lets you have full control over your website and overs 100s of customization options.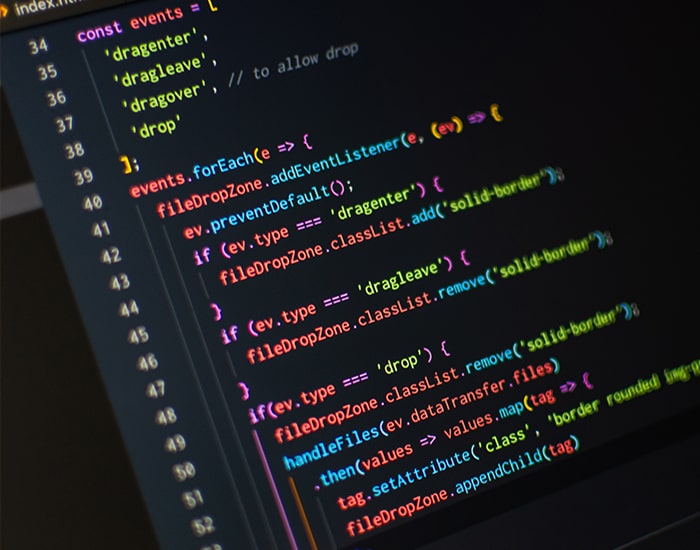 Clean Code
Thanks to the well-written and well-documented code of the Publisher theme, it offers a lightning-fast user experience to visitors.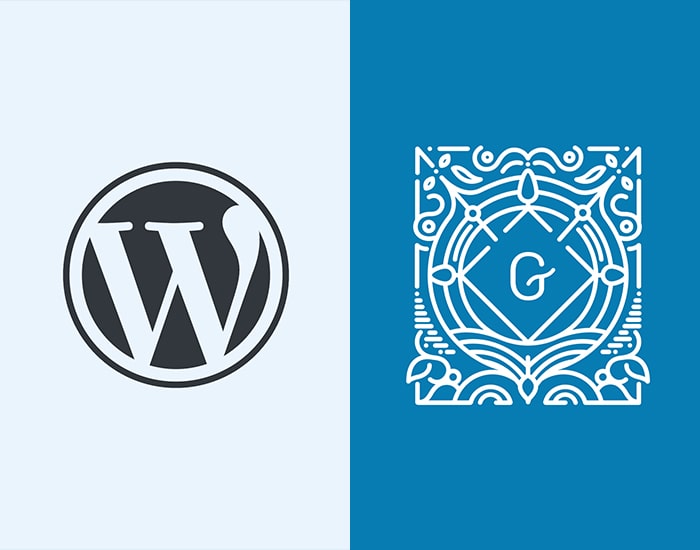 Gutenberg Compatible
Creating new blocks and adding sections is very easy with the Publisher theme. It works great with the Gutenberg/Block Editor.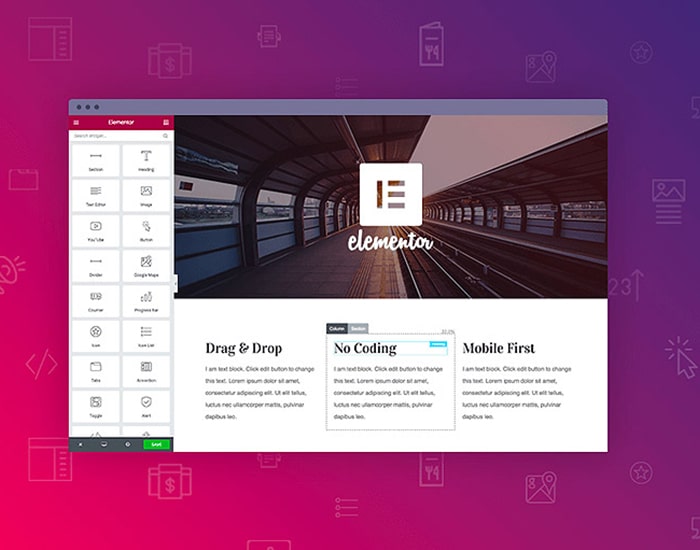 Elementor Page Builder Integration
We have integrated the Publisher theme with Elementor for anyone that wants total control over their layout.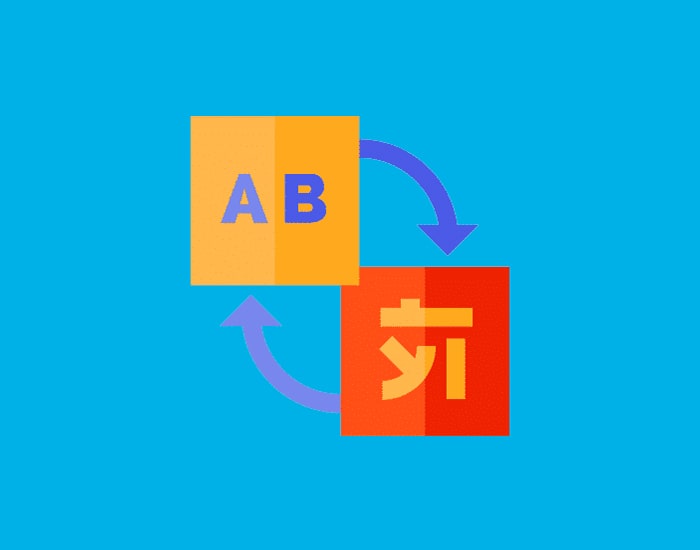 Translation Ready
You could use any language in the world and the Publisher theme will work perfectly fine with it.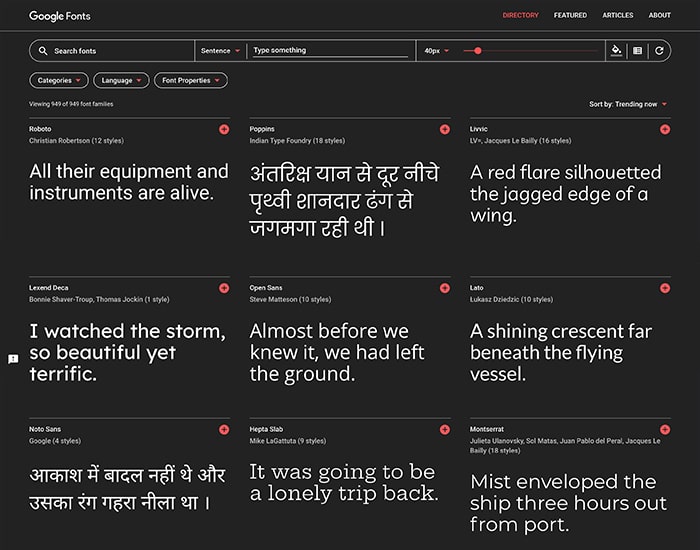 All Google Fonts Included
The entire font library of Google is at your disposal with the Publisher theme. Use any font you like and take control of your website's layout.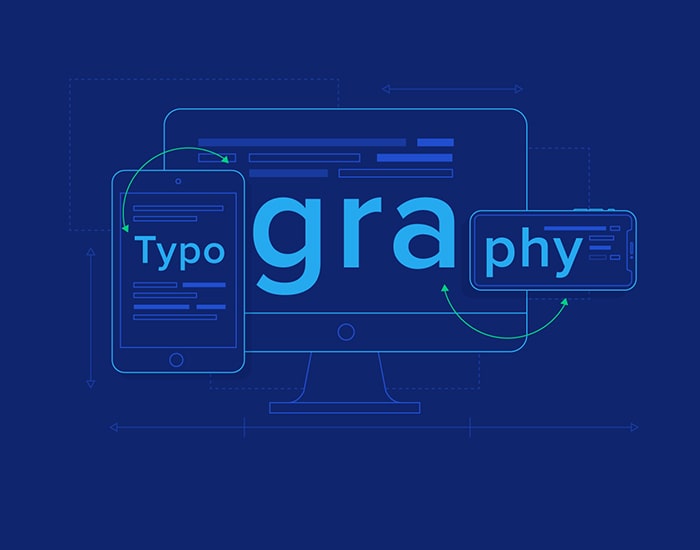 Advanced Typography Options
With the fonts taken care of using the Google-fonts integration, the next logical step is to have full control over typography like font size, weight, color, etc.. With the Publisher theme, you can.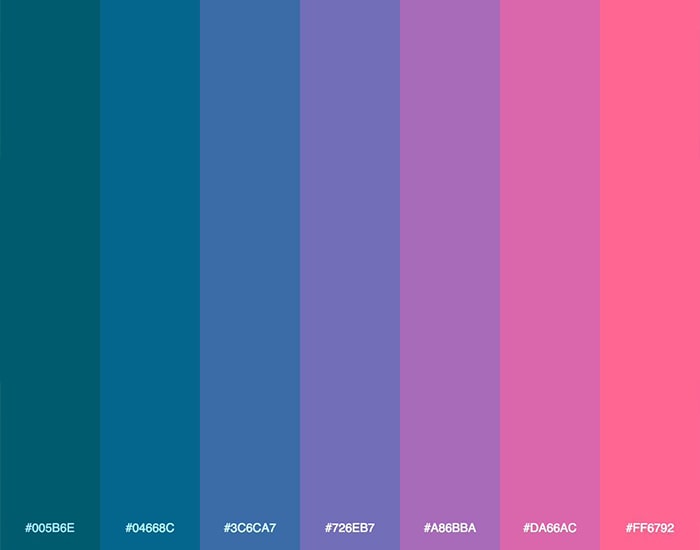 Unlimited Color Options
To integrate with your brand colors, the Publisher theme has all the colors you can think of. Choose from any color or hue.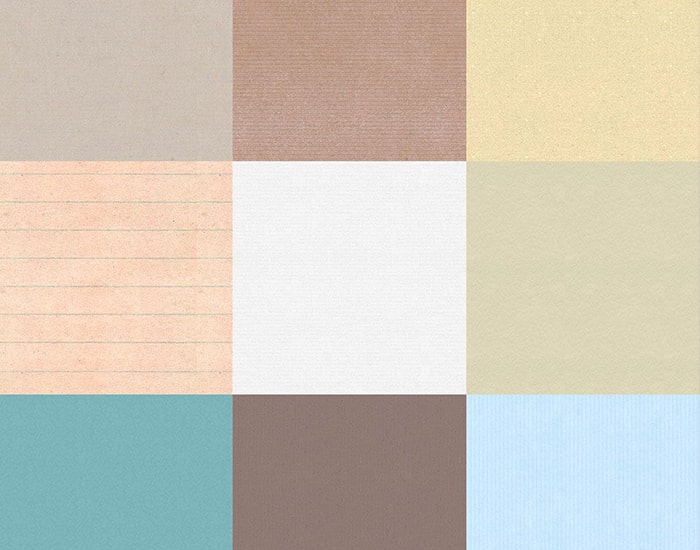 Unlimited Background Options
With a wide range of background patterns, images, and colors offered with the Publisher theme – your website's background can make a statement too.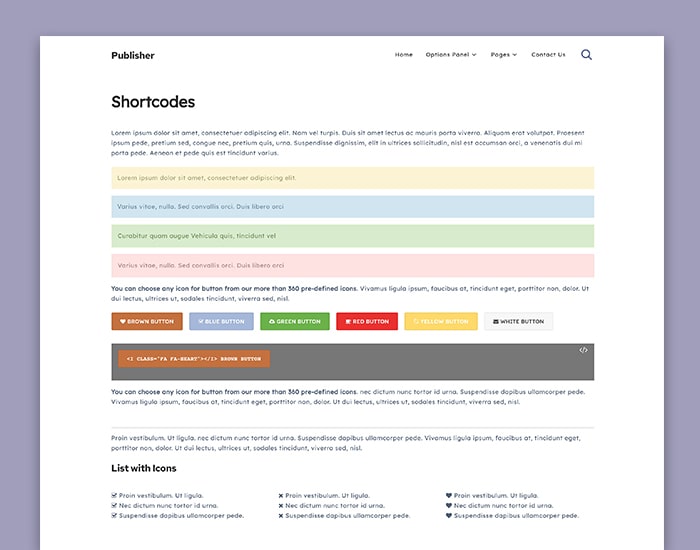 Shortcodes
With 10s of bundled shortcodes, you will have total control over the layout of your entire website.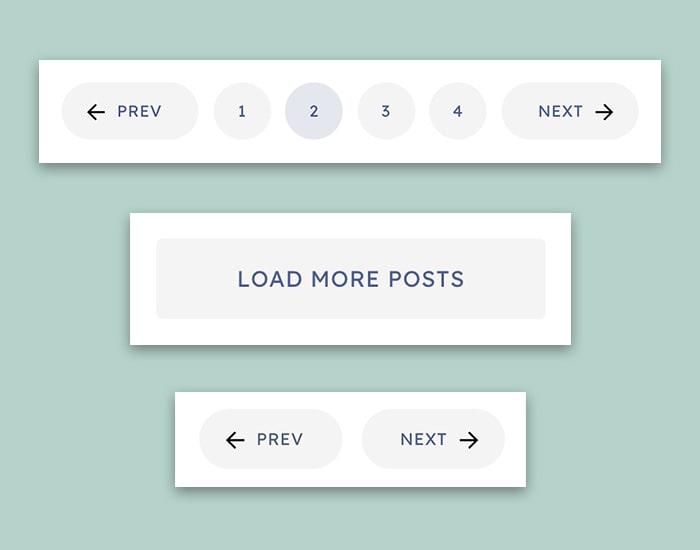 4 Types of Pagination
The Publisher theme comes with 4 unique pagination options to make navigating through your paginated content a breeze.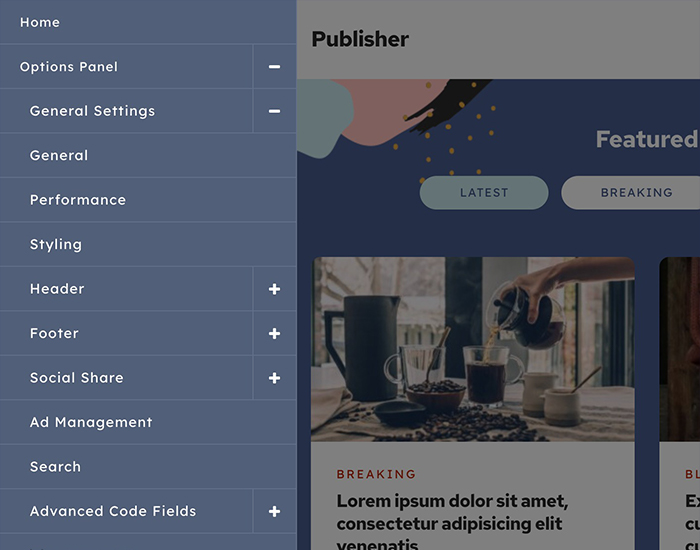 Off-Canvas Mobile Menu
Navigation on smaller devices is made easier with the Publisher theme's off-canvas mobile menu.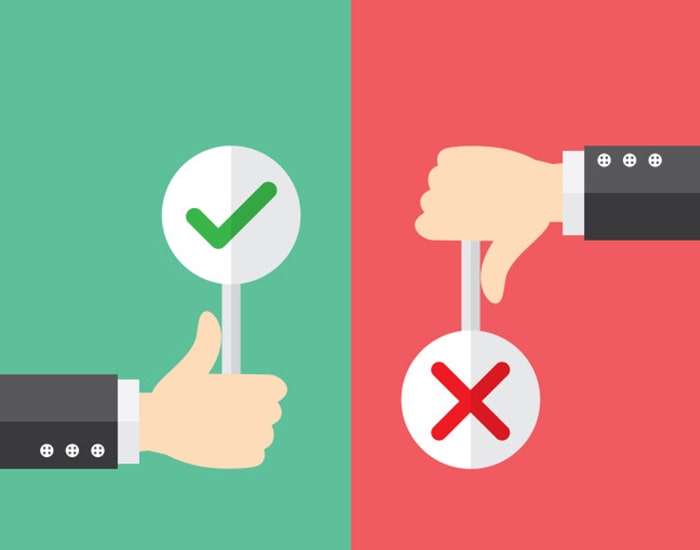 WP Review Compatible
Review products or services on the fly and add an extra source of traffic and income to your content website.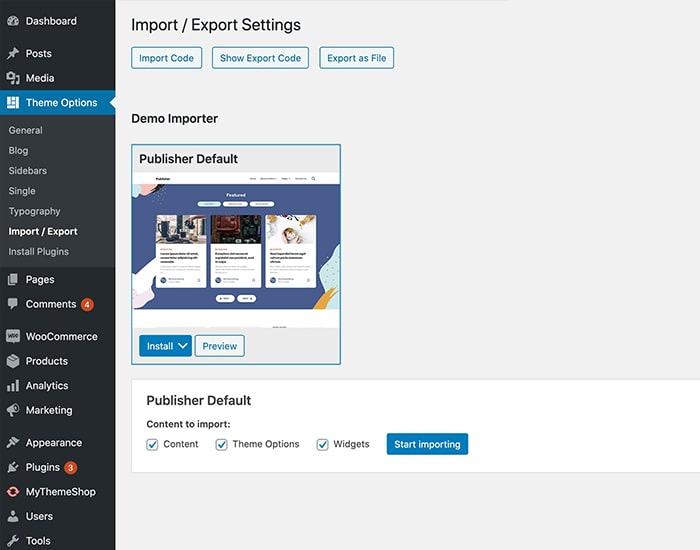 Import Export Options
Take a backup of your settings and import them into any website you like with the offered import/export options in the Publisher theme.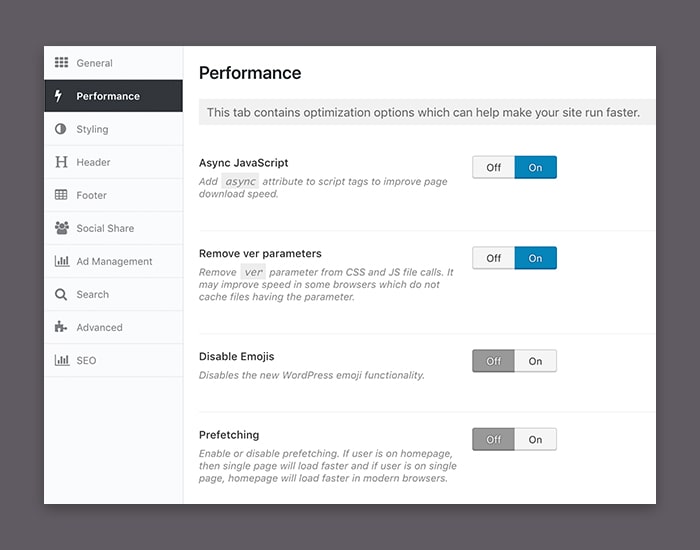 Dedicated Performance Options
To take your website to the next level, the Publisher theme comes with easy to use performance-oriented options.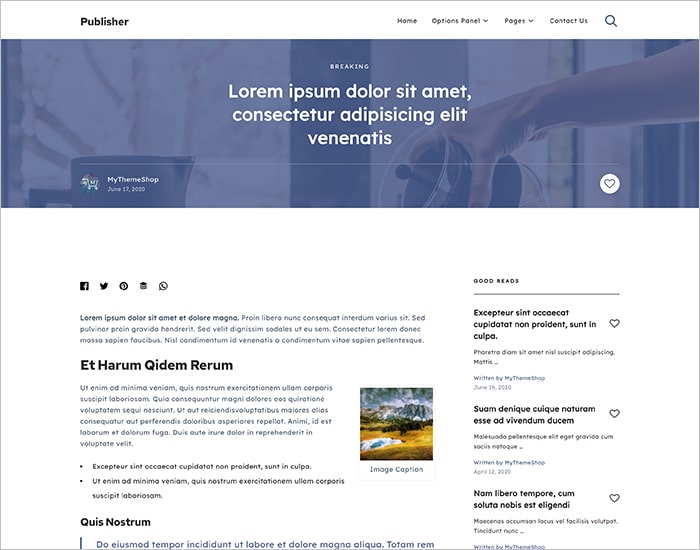 Single Featured Area
Make the important parts of content pieces more prominent with the Single Featured Area of the Publisher theme.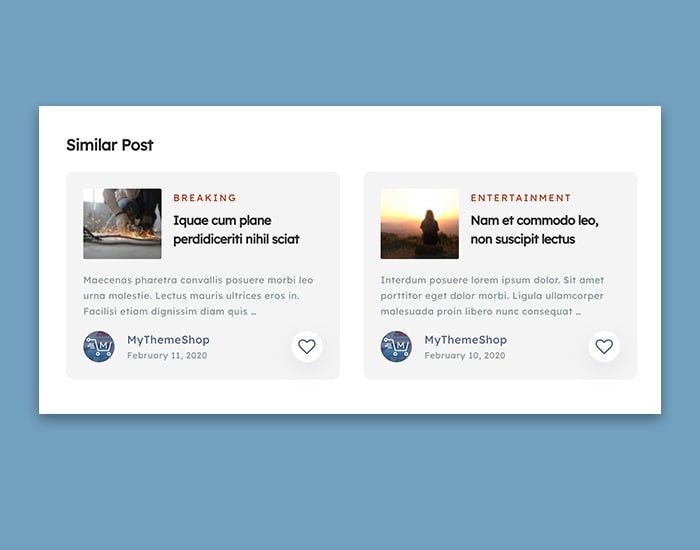 5 Related Posts Layouts
It is important to increase your pageviews-per-visitor count. It increases ad revenue and reduces the bounce rate. The related posts section in the Publisher theme has 5 layouts you can choose from.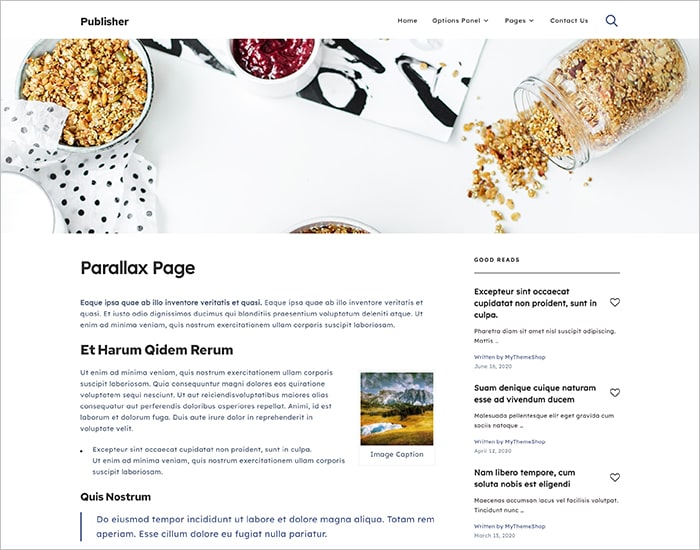 Parallax and Zoom Out effect
Add a unique style to your images using the parallax and zoom out effects offered in the Publisher theme.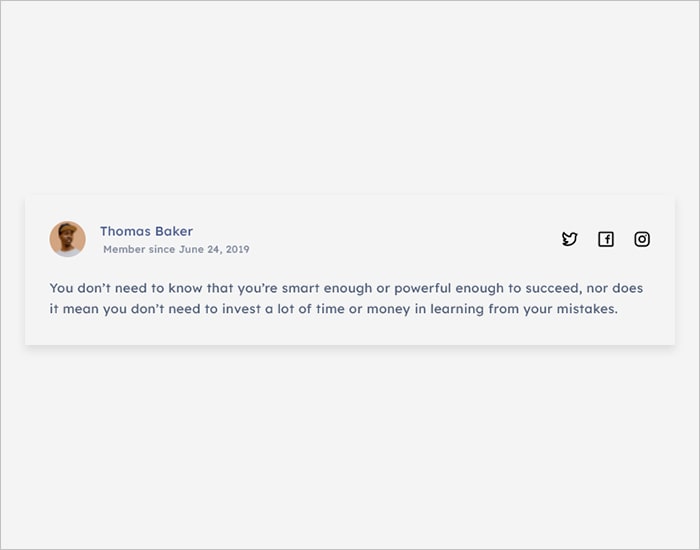 Author Box
With a prominent author-box that can be shown below posts, the Publisher theme makes it easy for authors to show off their Bio.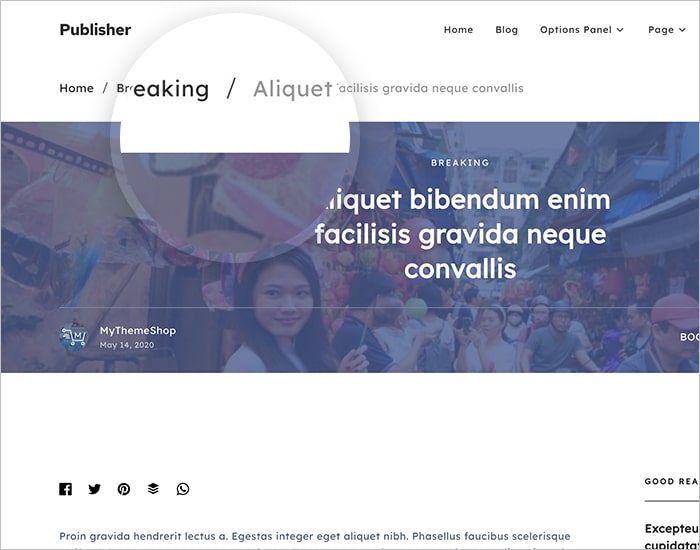 Breadcrumbs
Breadcrumbs are built into the Publisher theme. It means one less plugin you need to worry about.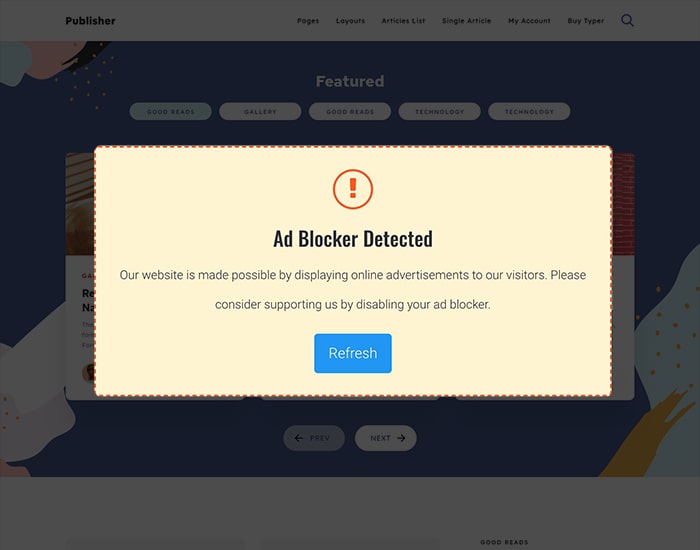 Detects Ad-Blocker
Ad Blockers have a huge (negative) impact on your ad revenue. The Publisher theme gives you an option to block out your content if a visitor is using an ad blocker to block out your ads. It is only fair and makes for a unique WordPress blogging experience.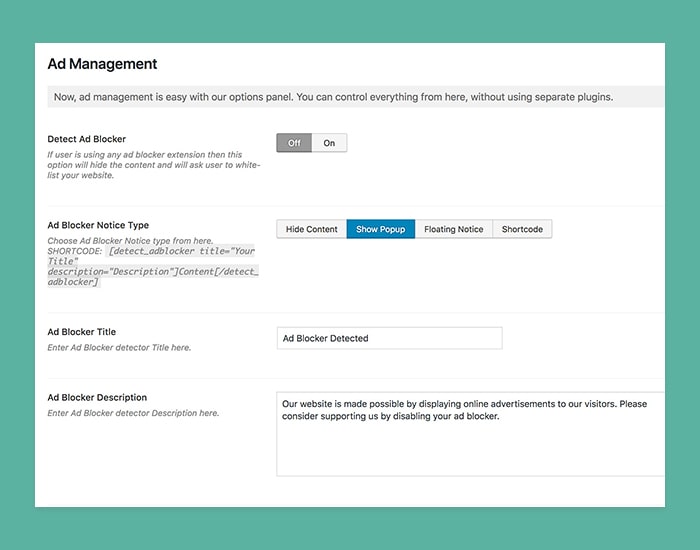 Dedicated Ad Management Options
Change ad sizes, switch between ads, and have total control over your ads with the dedicated ad management options in the Publisher theme.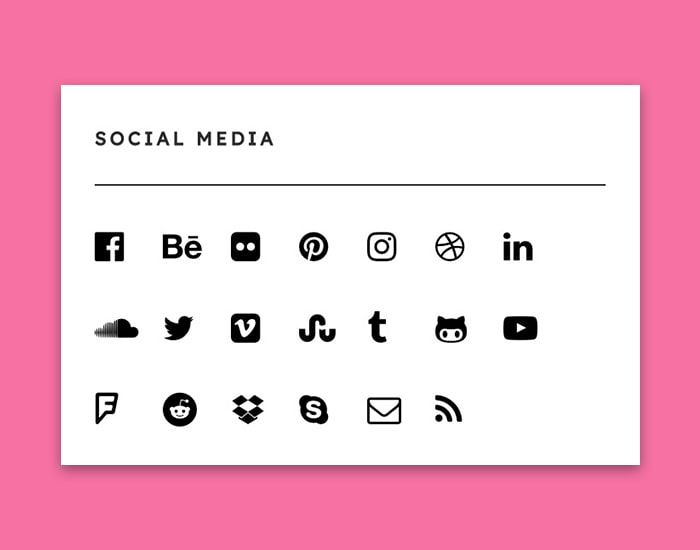 Social Sharing Buttons
The Publisher theme offers blended social media sharing buttons to make it easier for your visitors to share your content.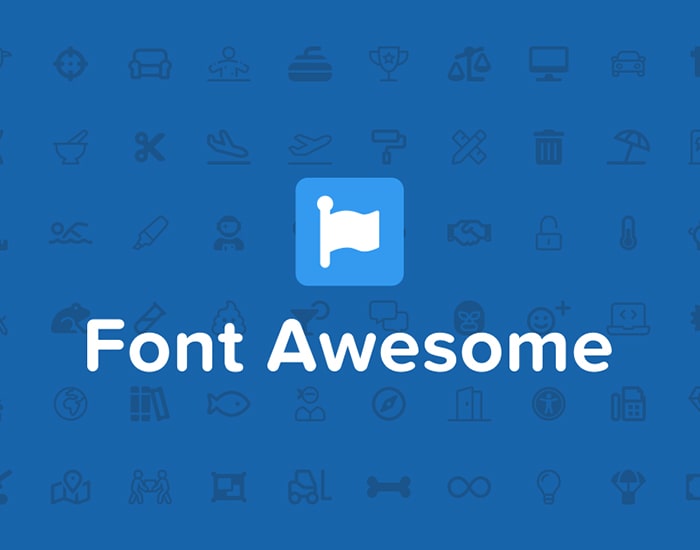 FontAwesome Icons Included
Add a unique character to your website with 100s of FontAwesome icons in the Publisher WordPress theme.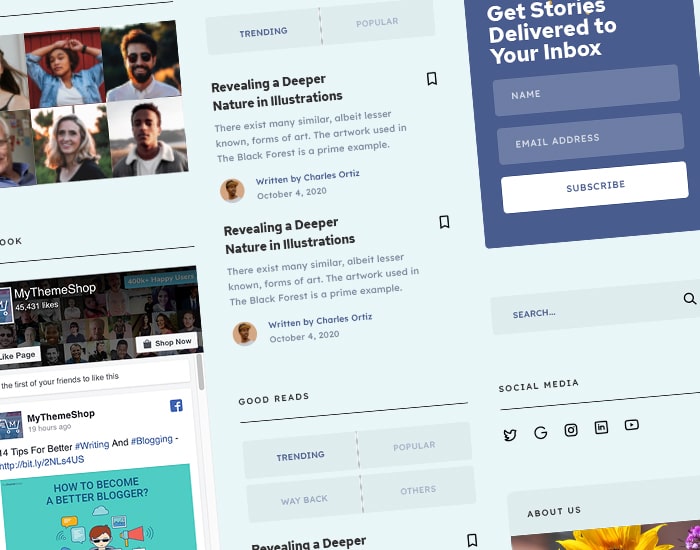 14 Custom Widgets
Even though you can completely disable the sidebar on select pages, you can choose to enable it and have any of the 14 custom widgets that are part of the Publisher theme. These widgets make Publisher one of the best WordPress blog themes out there.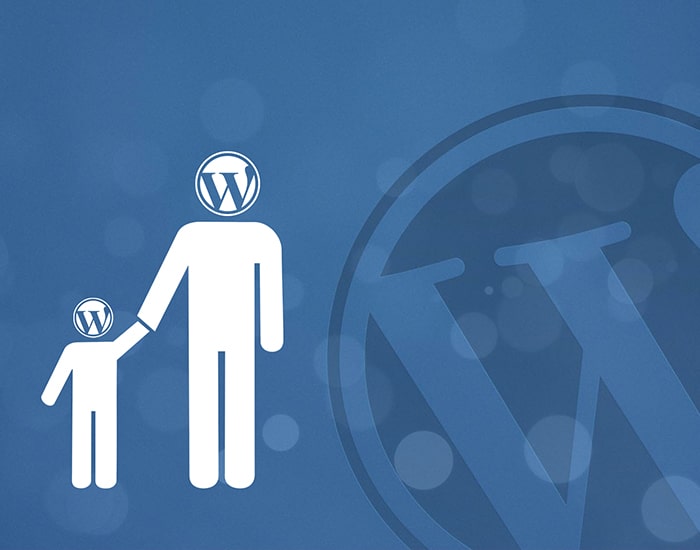 Child Theme Support
Add custom code to your theme and take full control over the design and features. Make sure the changes "stick" using the child theme support.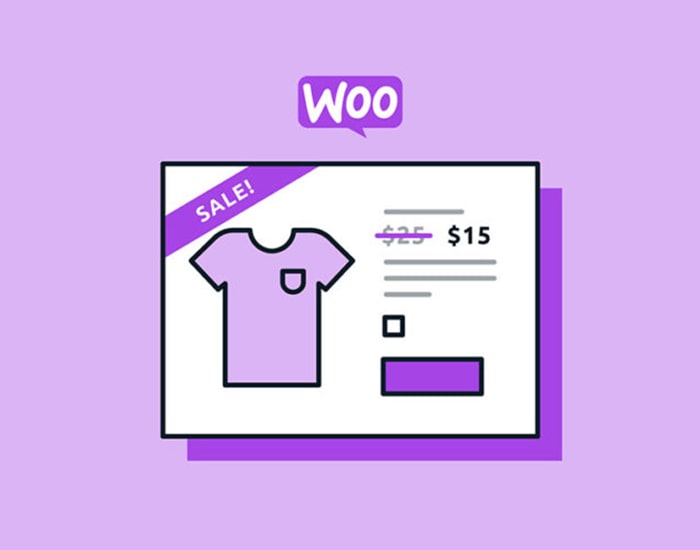 WooCommerce Compatible
If you wish to sell your products or services, the Publisher theme is compatible with WooCommerce so you are covered on that front.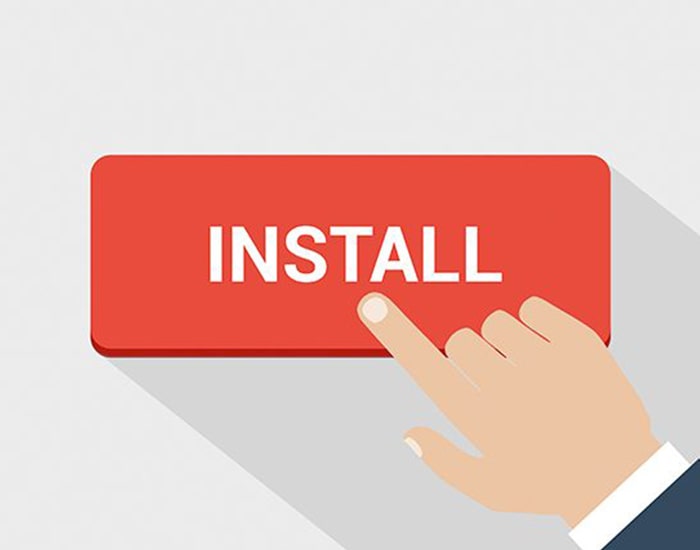 One-Click Install
Installing a theme should not be challenging. The beginner-friendly, one-click installation of the Publisher themes takes the hassle out of installing a new theme.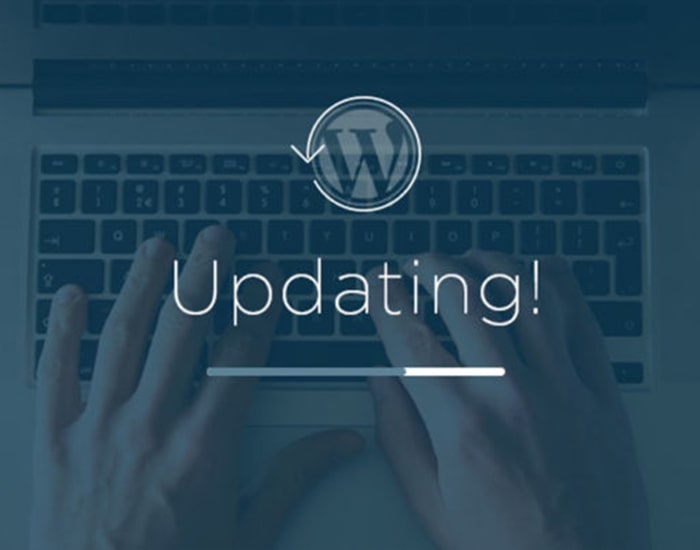 One-Click Update
With the one-click update mechanism of the Publisher theme, your website will never be outdated.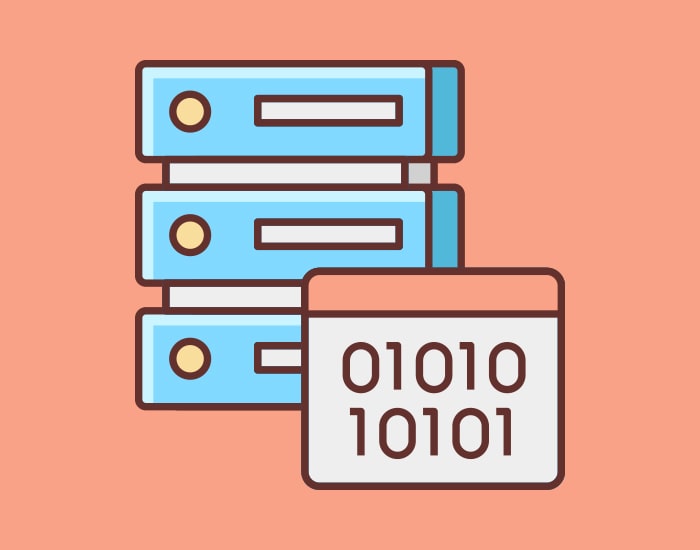 Demo Data Included
Get a reference point and see where everything goes. Import the bundled demo settings/data and your website will be up and running in no time.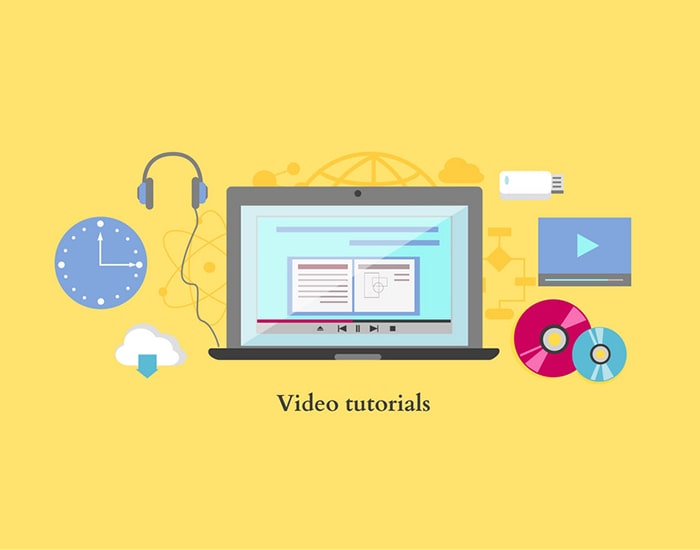 HD Video Tutorials
We have a lot of HD video tutorials for you to learn everything about using MyThemeShop themes and utilizing WordPress for bloggers.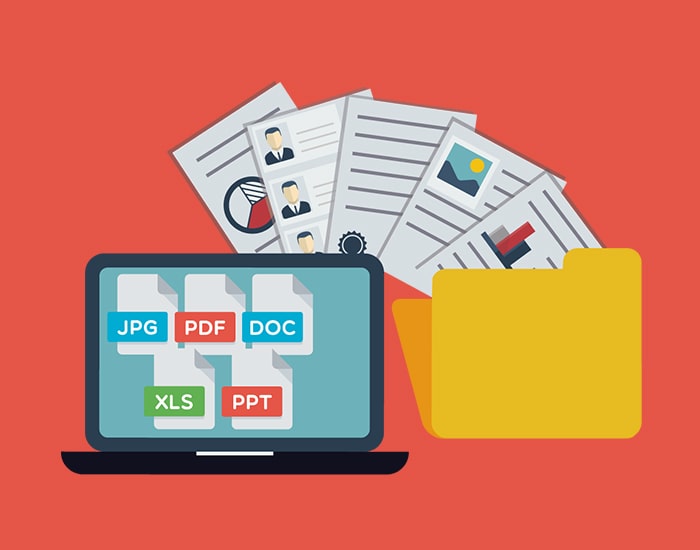 Extensive Documentation
You can learn more about every option of the Publisher theme with the included documentation to know how to use WordPress for blogging in a much better and easy to use way.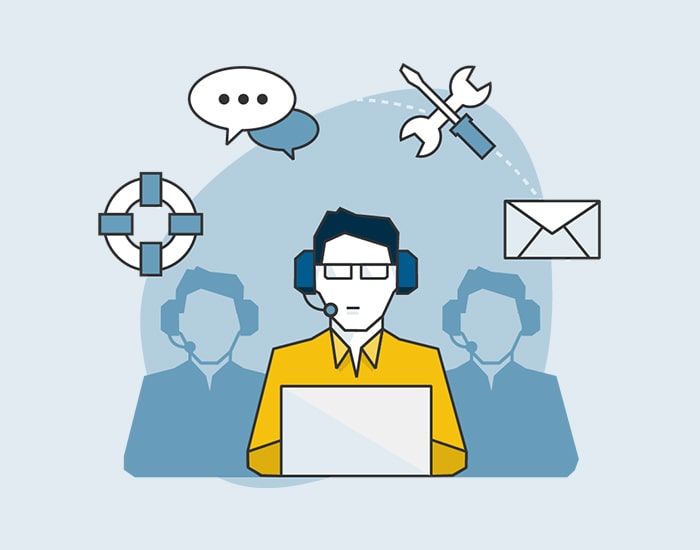 24×7 Dedicated Support
Feeling lost and don't know how an option works? Our 24×7 support will take care of your worries and ensure you have a smooth experience with the Publisher WordPress theme. With the help you get from our experts, you will wonder how you didn't get introduced to Rank Math sooner.
Every single feature of the Publisher theme is well thought out and carefully crafted to make it the best responsive WordPress theme for bloggers that value high quality and eye-catching design more than anything else. It is highly customizable, fully responsive, comes with multiple layouts that a good blogging theme should possess. It can be used to create a personal blog or a professional blog network. The possibilities are limitless and the theme is just waiting for you to get started.
Frequently Asked Question
What can I use the Publisher theme for?
You can use the Publisher theme on blogging, and promoting your content. It comes with all the bells and whistles you would expect from a modern, high-quality blogging template like social media options, eye-catching design, fluid responsive layout, and multiple page layouts with different styles.
Can I use the Publisher theme on Blogger?
The Publisher theme is a WordPress Blogging template. You can only use it on WordPress. It is not available for the Blogger platform.
Which WordPress theme is best for blogging?
This Publisher theme is one of the best themes for blogging. It comes with everything you need to get you started in the blogging world or establish yourself if you have already gotten started.
Can I use the Publisher theme on non-blogging websites?
Yes, it offers multiple style layouts and a blog template is just one of them. You can use it as a magazine layout or sell your products/services with the WooCommerce compatible options.
Can I customize the Publisher theme?
Yes, the Publisher theme comes with an advanced options panel that you can use to customize various options like style, colors, background, ads, etc..
Is it compatible with WooCommerce?
Yes, the Publisher theme is 100% compatible with the WooCommerce plugin.
Can I change the layout and colors?
Yes, you can change the layout and colors of the Publisher theme very easily. It is one of the few blogging themes for WordPress that give you total control over your content.