Splash
Free Installation Included
Fully Responsive HTML5 & Review based WordPress Theme
(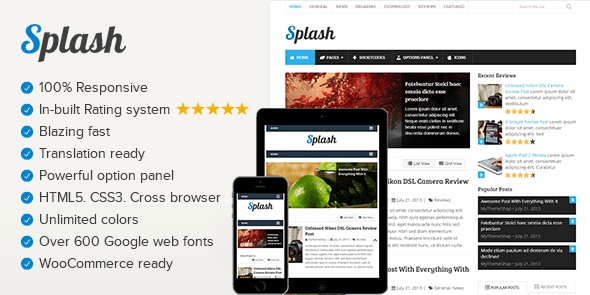 Take your blogging to the next level with Splash, a HTML5 WordPress theme that integrates review blogging and maximizes content impact.
View live demo »
Fully Responsive HTML5 & Review based WordPress Theme
Responsive
Speed Optimized
SEO Ready
Use On Unlimited Sites
Get Instant 24x7x365 Dedicated Support!
Availability:
Instant Download
Pricing includes all the taxes.