Support -

10/10

Coding -

9/10

Design -

9/10

Usability -

8/10
This interview is part of our initiative to know our users take on our themes, web development and other things in general.
Today, we are interviewing Jamie Spencer from UK. He is a full-time blogger and runs multiple information/comparison websites.
He also runs a beautiful blog for teaching users how to start a blog. It is appropriately named Setup A Blog Today and you should go check it out if you just started blogging.
If you wish to be interviewed by MyThemeShop, get in touch with us. Only requirement is that you must be using any of our free or premium products for more than 3 months.
Here's the full interview.
A. Who are you and what do you do?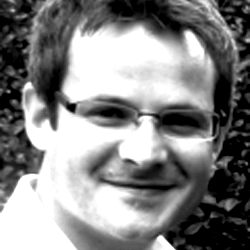 My name is Jamie Spencer and I live in Cumbria in the UK. I am a full-time blogger and run a number of information and comparison websites. I have two young daughters and spend most of my free time walking in the hills around the Lake District National Park.
B. When did you start your first blog or website and how?
I launched my latest blog www.setupablogtoday.com in November 2014 to teach people how they can start a blog themselves and escape the 9 to 5. My blog is built on WordPress and uses the Yosemite theme. I have owned a variety of blogs over the past 5 years from survivalist blogs reviewing the latest products to a book review community too.
C. How did you hear about us?
I stumbled across MyThemeShop in a round up of Responsive WordPress themes about 18 months ago. I liked the look of the themes in the round up and joined the mailing list. Since then I have bought over half a dozen different themes from MyThemeShop and recommend your themes to lots of people who I coach in my blogging academy.
D. Why did you choose MyThemeShop?
I've used MyThemeShop several times over the last 12-18 months for themes for my blogs or comparison websites. I've always found that themes are of a very high quality and are often very reasonably priced with lots of cool promotions being run throughout the year.
E. Which MyThemeShop theme/plugin are you using and why?
On my latest site I am using Yosemite and the WP Review plugin for my product reviews of blogging software and courses.
I decided upon Yosemite as the theme offers lots of customization options and the parallax scrolling images on the pages make my infographics and in-depth guides look awesome. I've had people on Twitter and Facebook commenting on this feature a few times.
I really like the way the WP Review plugin adds markup to my reviews so that rich snippets show in Google results making them stand out. I also love the summary box created by the WP Review plugin.
F. One thing that would make MyThemeShop better?
The one thing I would love to make MyThemeShop better would be to offer more options for affiliate marketers in the themes such as the ability to test out different call to action buttons and affiliate link cloaking options.
G. One tool or website you can't live without?
My number one web tool is SEMRush. If you're serious about building a blog or website that will make money then understanding what keywords will bring high quality traffic to your content via organic or paid search is a must. The tool will also audit your website for any significant on site SEO issues and lets you see what keywords other sites in your space are ranking or paying for.
H. How would you rate MyThemeShop on the scale of 10 for
Support: 10
Coding: 9
Design: 9
Usability: 8
I. Share a brief testimonial about your experience with our products:
I've used WordPress themes and plugins from sites such as Themeforest & CodeCanyon in the past but if there's ever an issue with my product the support can often be very much hit and miss. MyThemeShop take customer support seriously and their Premium products are great value for money too.
Thanks a lot Jamie for sharing with us.
If you wish to check other interviews, you can check here.