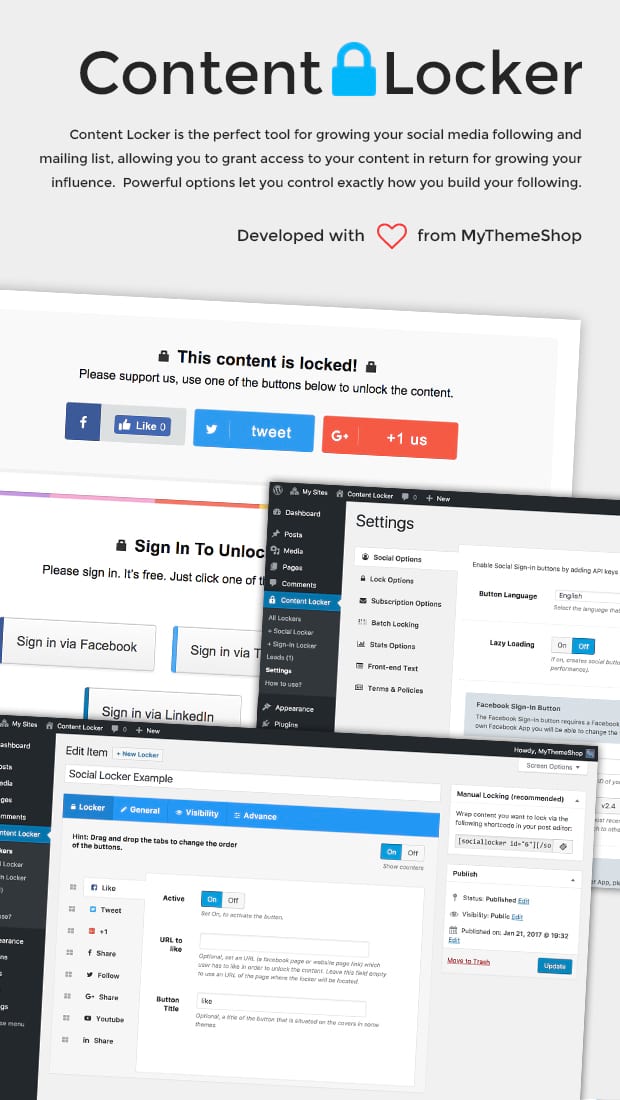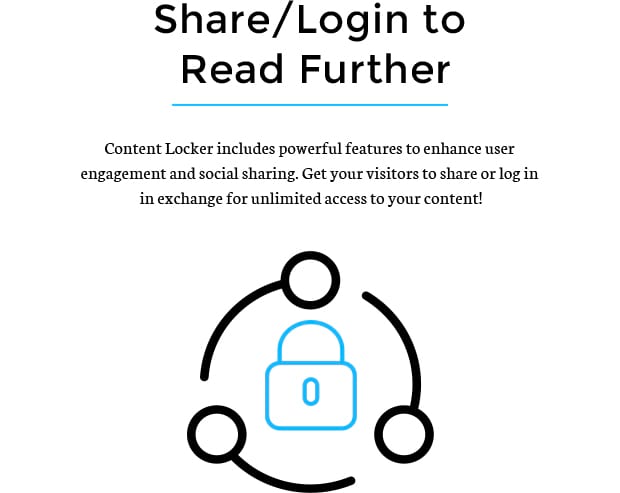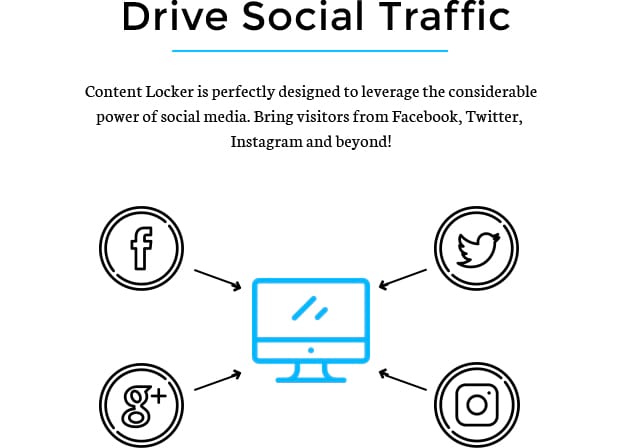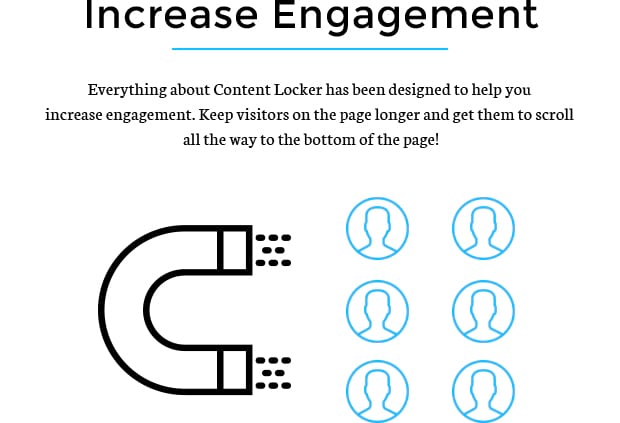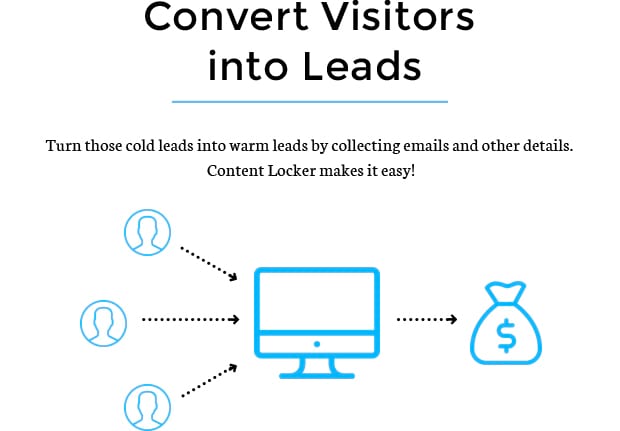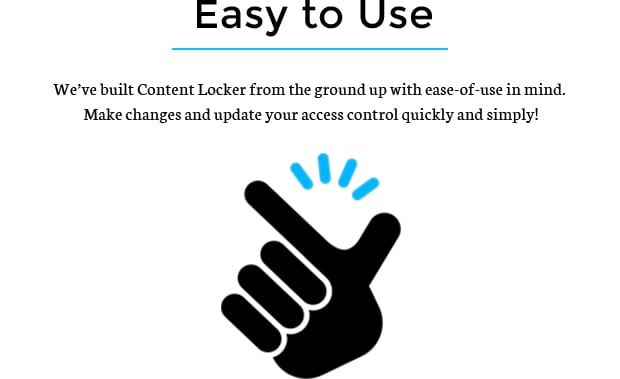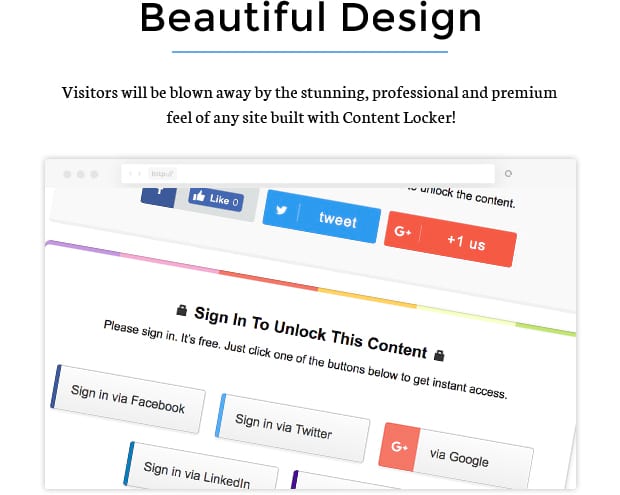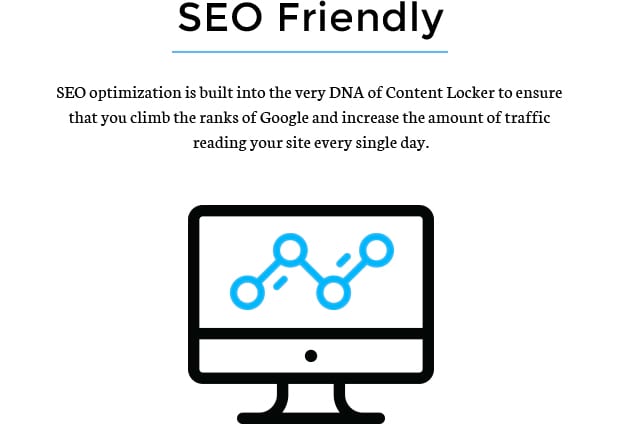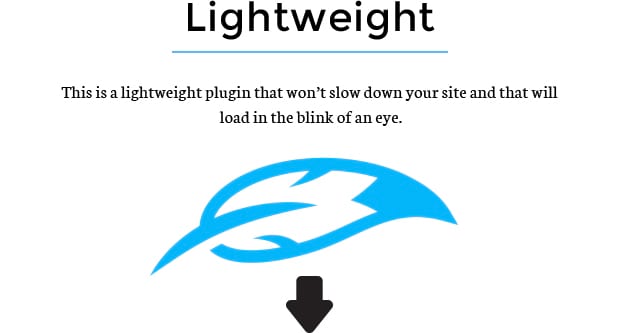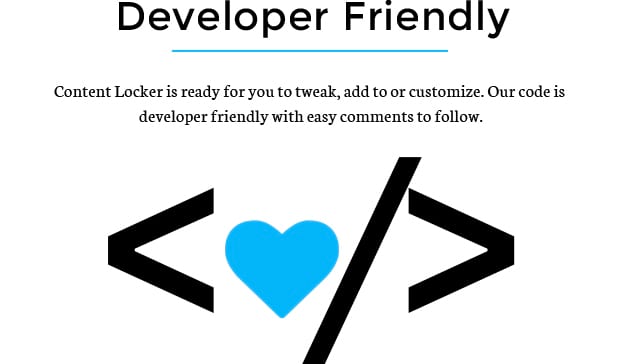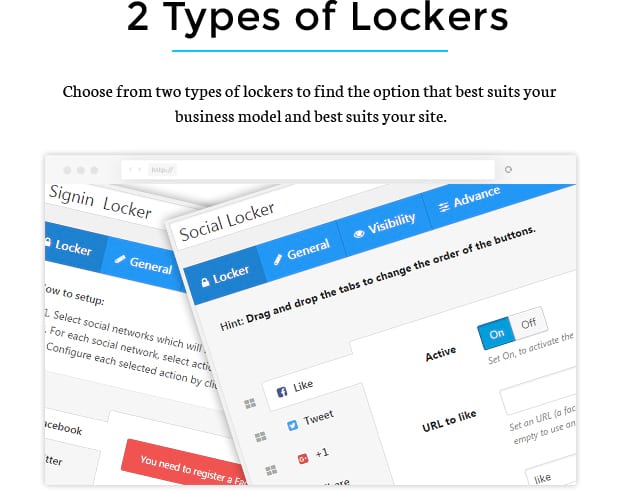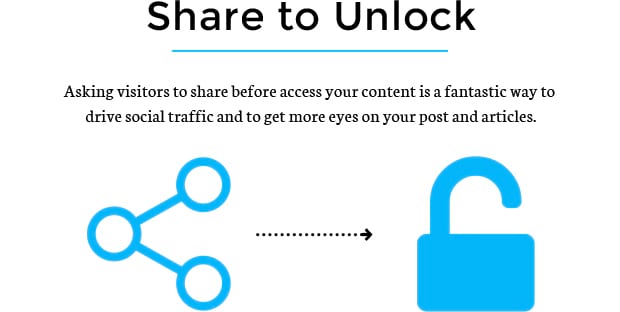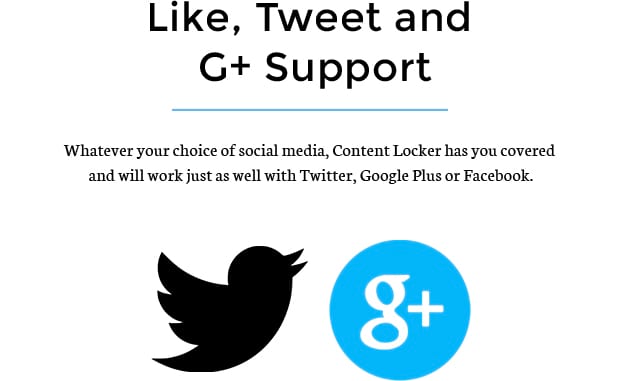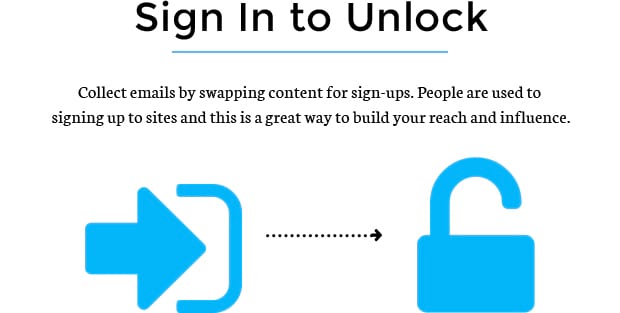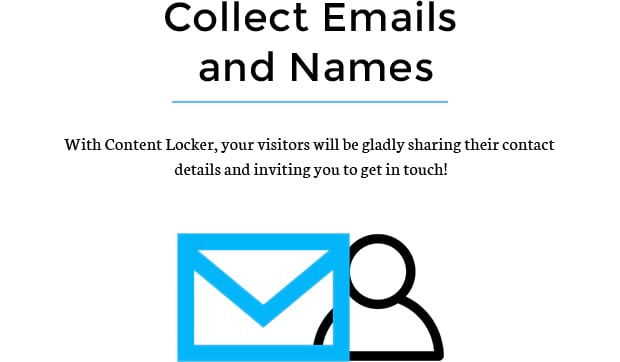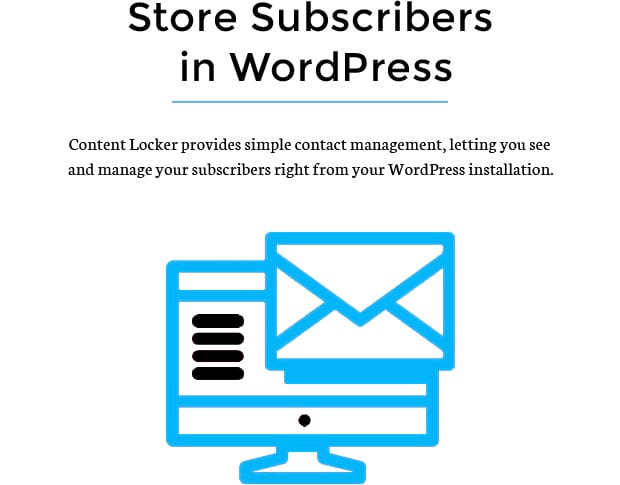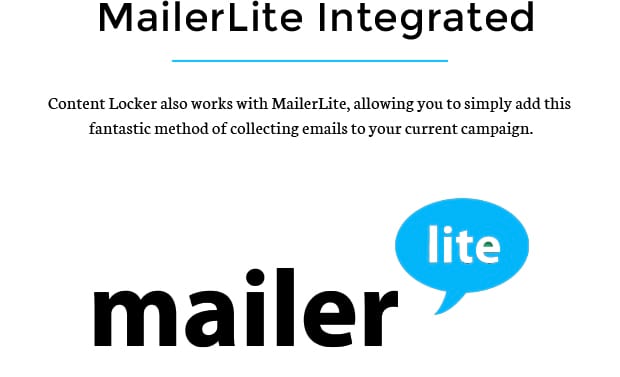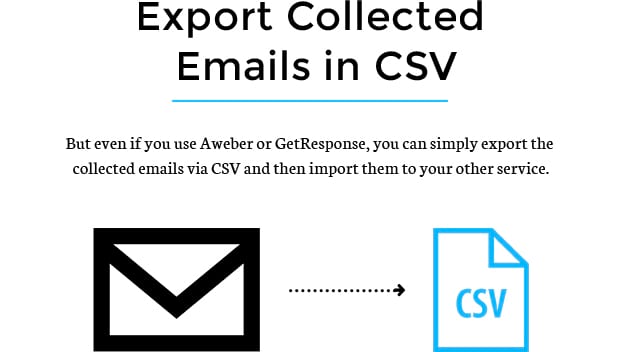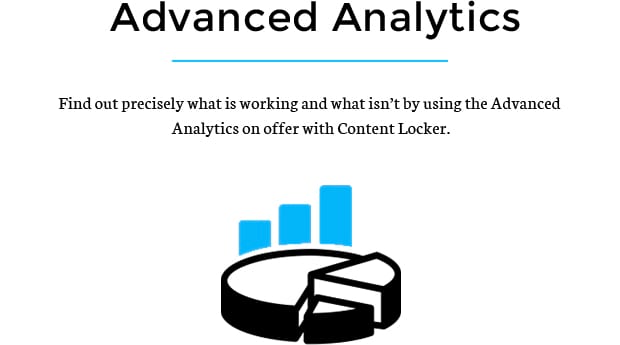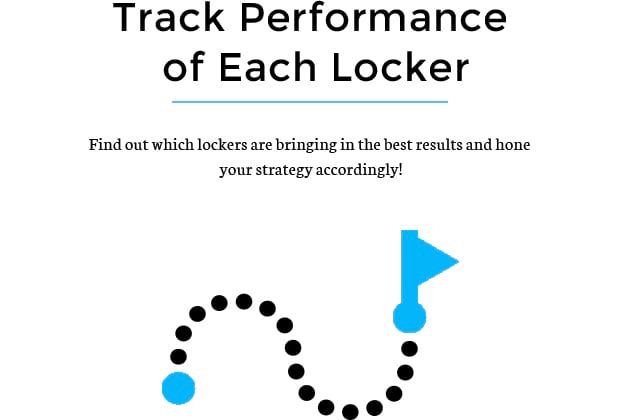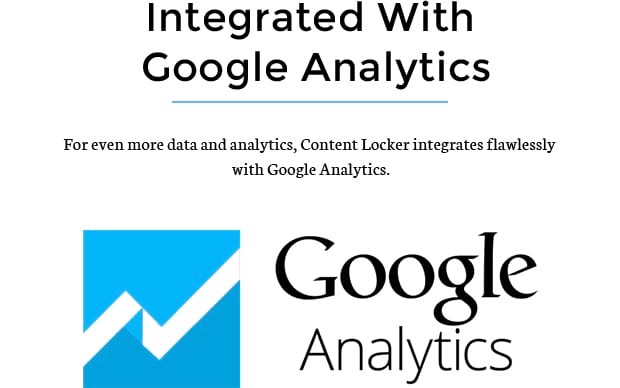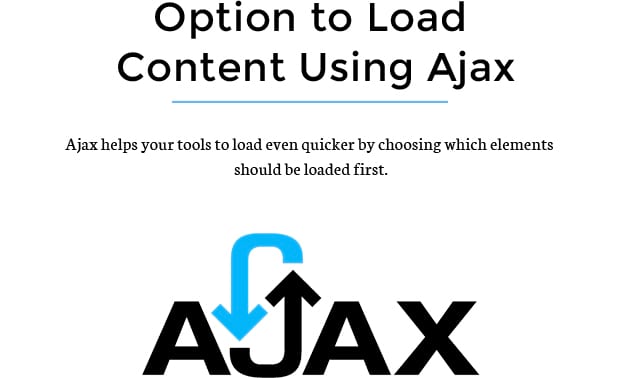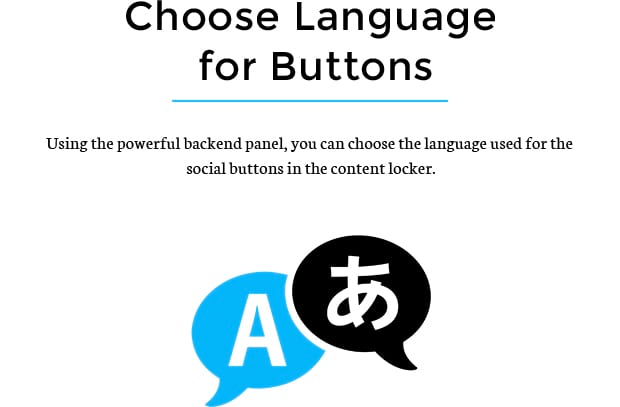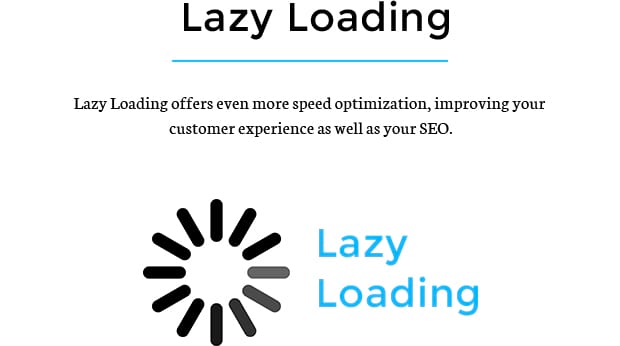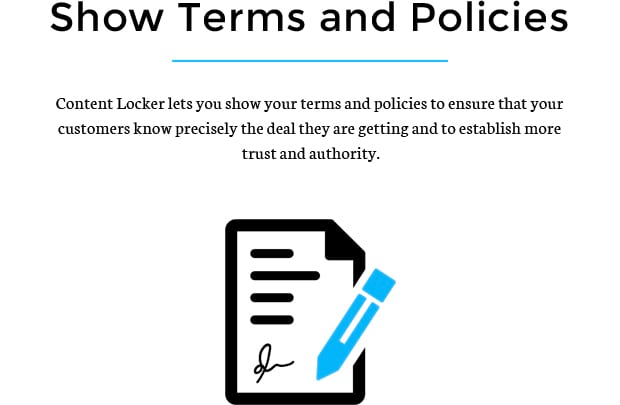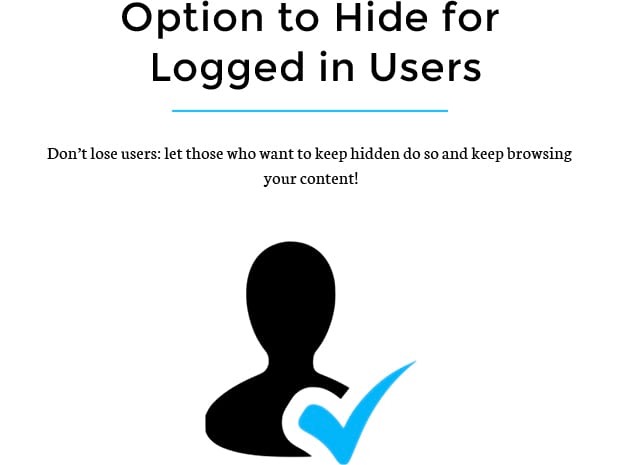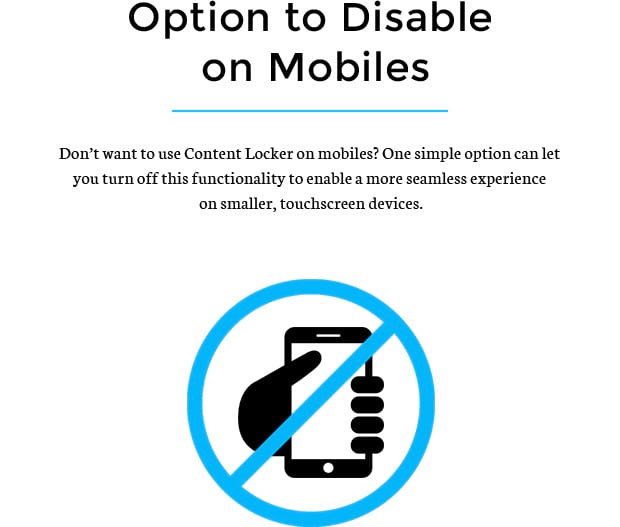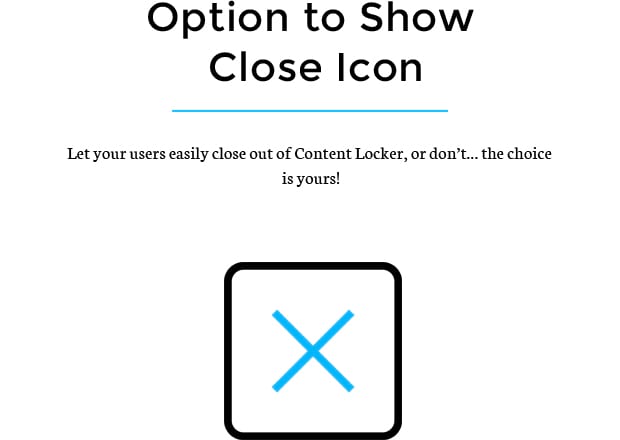 Social share is the new currency of 2017, and if you aren't grabbing a piece of this big piece of pie, you are staying behind.
With the Content Locker plugin, you are basically trading your valuable content for social shares – whether in the shape of a Facebook Like, A Tweet, or a +1 on Google.
You are giving your visitors a chance to read more content by giving a social vote to the URL you want.
Content Locker acts as a payment wall, but instead of giving you money to read your content – your visitors are giving you a social vote which in turn helps your content go viral over the course of time. Just imagine turning every visitor into a follower or a fan. You can keep marketing to them in future, and with their "Likes" and Tweets, their friends will come to know of your website or content as well.
It is a win-win situation really. Your visitors get access to your valuable content and you get more followers, likes and traffic.
So, what exactly does the Content Locker do for you? Here are Just a few things it is capable of:
1. Gain More Social Traffic
Your content is valuable, and if you do not want your visitors to read everything for free, you should ask for something in return. In the past, this used to be hard cash but over the years, asking for Likes and Shares has been easier and more valuable for webmasters.
Content Locker hides parts of your content and only allows visitors who give you social shares to see the content. This social share can be in the form of a Facebook Like, A Tweet, or even a Google +1.
2. Grab More Followers and Fans
If you want your visitors to follow you or Like your page, you can do that with the Content Locker as well. You can even use the "Sign-in Locker" feature to gain the good 'ol subscribers by getting their email ID, Name and other info from their social media accounts. The plugin has an option to enable manual email ID and name insertion as well.
3. Turn Your Content Viral
It is not hard to imagine what your traffic will be like if every visitor you get shares your content with their 100+ friends on websites like Facebook or Twitter. One visit will quickly turn into 100 and 100 will turn into 10,000 visitors. You see how beneficial the Content Locker is?
4. Enjoy Better Search Engine Rankings
It is a pretty known fact that search engines like Google rely on social signals like your Facebook Like count of your Retweets to ranking your post. More Likes and Tweets means your website will rank better than, say, an alternate website with fewer Likes and tweets.
Check the list below for an extensive list of the options of Content Locker plugin:
Share/Login to Read Further
Content Locker includes powerful features to enhance user engagement and social sharing. Get your visitors to share or log in in exchange for unlimited access to your content!
Drive Social Traffic
Content Locker is perfectly designed to leverage the considerable power of social media. Bring visitors from Facebook, Twitter, Instagram and beyond!
Increase Engagement
Everything about Content Locker has been designed to help you increase engagement. Keep visitors on the page longer and get them to scroll all the way to the bottom of the page!
Convert Visitors Into Leads
Turn those cold leads into warm leads by collecting emails and other details. Content Locker makes it easy!
Easy to Use
We've built Content Locker from the ground up with ease-of-use in mind. Make changes and update your access control quickly and simply!
Beautiful Design
Visitors will be blown away by the stunning, professional and premium feel of any site built with Content Locker!
SEO Friendly
SEO optimization is built into the very DNA of Content Locker to ensure that you climb the ranks of Google and increase the amount of traffic reading your site every single day.
Works With Any Theme
Content Locker will work with any existing theme for easy integration with your existing site.
Optimized for Mobile
Content Locker works just as well on mobile as it does on PC. Ensure that you can handle mobile traffic just as well as any other.
Lightweight
This is a lightweight plugin that won't slow down your site and that will load in the blink of an eye.
Developer Friendly
Content Locker is ready for you to tweak, add to or customize. Our code is developer friendly with easy comments to follow.
2 Types of Lockers
Choose from two types of lockers to find the option that best suits your business model and best suits your site.
Share to Unlock
Asking visitors to share before access your content is a fantastic way to drive social traffic and to get more eyes on your post and articles.
Like, Tweet and G+ Support
Whatever your choice of social media, Content Locker has you covered and will work just as well with Twitter, Google Plus or Facebook.
Sign In to Unlock
Collect emails by swapping content for sign-ups. People are used to signing up to sites and this is a great way to build your reach and influence.
Collect Emails and Names
With Content Locker, your visitors will be gladly sharing their contact details and inviting you to get in touch!
Store Subscribers in WordPress
Content Locker provides simple contact management, letting you see and manage your subscribers right from your WordPress installation.
MailChimp Integrated
MailChimp users will find that Content Locker perfectly integrates with their existing services for a more seamless implementation.
MailerLite Integrated
Content Locker also works with MailerLite, allowing you to simply add this fantastic method of collecting emails to your current campaign.
Export Collected Emails in CSV
But even if you use Aweber or GetResponse, you can simply export the collected emails via CSV and then import them to your other service.
Advanced Analytics
Find out precisely what is working and what isn't by using the Advanced Analytics on offer with Content Locker.
Track Performance of Each Locker
Find out which lockers are bringing in the best results and hone your strategy accordingly!
Integrated With Google Analytics
For even more data and analytics, Content Locker integrates flawlessly with Google Analytics.
Option to Load Content Using Ajax
Ajax helps your tools to load even quicker by choosing which elements should be loaded first.
Lazy Loading
Lazy Loading offers even more speed optimization, improving your customer experience as well as your SEO.
Show Terms and Policies
Content Locker lets you show your terms and policies to ensure that your customers know precisely the deal they are getting and to establish more trust and authority.
Option to Hide for Logged in Users
Don't lose users: let those who want to keep hidden do so and keep browsing your content!
Option to Disable on Mobiles
Don't want to use Content Locker on mobiles? One simple option can let you turn off this functionality to enable a more seamless experience on smaller, touchscreen devices.
Option to Show Close Icon
Let your users easily close out of Content Locker, or don't… the choice is yours!