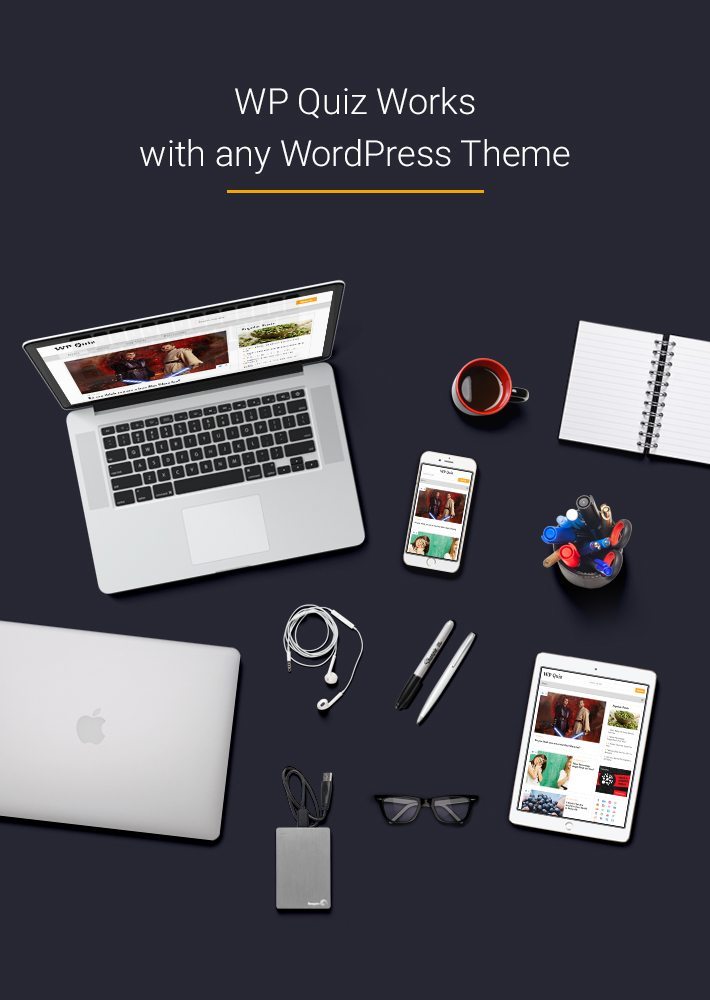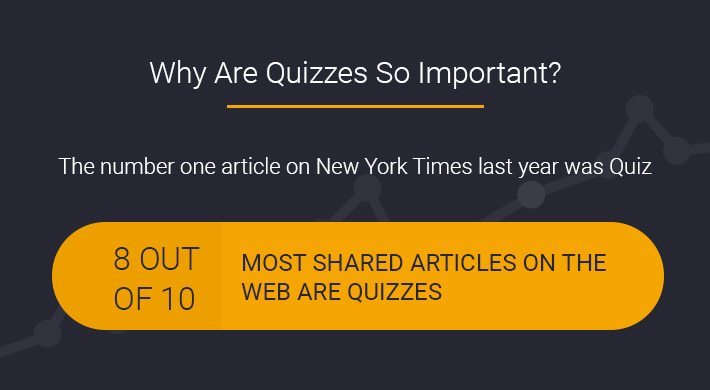 Creating websites is really easy but creating popular websites is very hard. You have to figure out the SEO, social media marketing, backlinking strategy, email marketing, revenue generation, etc..
All this takes time to learn and master but there is a very easy way to create viral posts that can get you millions of visitors, thousands of social shares, hundreds of backlinks, and a ton of ad revenue.
Quizzes.
Humans have a very peculiar nature when it comes to showing off their knowledge. That's probably why Quizzes are the most shared pieces of content on the internet. BuzzFeed has quizzes with millions of page views and thousands of social shares. Quiz results are shared by participants across social media and this adds a viral element to them.
That article should help you leverage the power of Quizzes to create a popular website over-night.
Next thing you need is a way to create quizzes easily.
This plugin will help you create quiz posts on the fly with ease and with less effort.
And, it is absolutely FREE, so you don't have to pay a single penny to get started.
Some of the awesome features of WordPress Quiz Plugin:
Add Unlimited Quizzes
100% Responsive Quizzes
Use With ANY WordPress Theme
Trivia Quiz Type
Personality Type Quiz
Flip Quiz Type
One Click Demo Import
Option to Show Image Credit
Add Image or Video
Single or Multi-Page Layout
Traditional Skin
Social Share Buttons for Easy Sharing
Auto Scroll To Next Question
Change Font Color
Change Background Color
Change Progress Bar Color
6 Animations Effects
Shortcode Support
Facebook Open Graph Support
HD Video Tutorials
24×7 Dedicated Support
Commonly Asked Questions – FAQs
How many quizzes can I create using the plugin?
Ans: You can create unlimited quizzes. There are no limitations on that.
Will it work with my WordPress theme?
Ans: WP Quiz will work with any WordPress theme out there. If you are facing any issue while using, please contact us and we will help you resolve it.
Are the quizzes responsive?
Ans: Yes, the quizzes created are fully responsive.
Does this plugin offer demo data?
Ans: Yes, WP Quiz offers *one-click demo import* data. Just head over to WP Dashboard -> WP Quiz -> Import/Export and click on Import Demo button.
Does this plugin offer social sharing buttons after the quiz ends?
Ans: Yes, we support Facebook, Twitter, Google+ & VK.
When sharing on Facebook, result image is not appearing?
Ans: Please make sure you have entered your Facebook App ID in WP Dashboard >> WP Quiz >> General Settings Clear your cache afterward and try again. If that doesn't help, please try disabling all other plugins and see if that helps. If all else fails, please raise a support ticket and we will make sure to help you asap.
Can I use images for the answers?
Ans: Yes, you can even use images for your answers for every question.
Can I create a multi-page quiz?
Ans: Yes. WP Quiz lets you create a multi-page quiz as well. There is an option for that.
Can I remove 'Powered by WordPress Quiz plugin' text?
Ans: Yes, there is an option in our plugin to remove that text. You can use the plugin freely.
Can I Export Quizzes?
Ans: That is possible in Pro version only.
Can I use a Shortcode?
Ans: Yes, WP Quiz provides with a Shortcode which you can use anywhere on your website
Is it necessary to publish a quiz to use its Shortcode?
Ans: No. You can even save the quiz as a draft, and the plugin will generate a Shortcode, which you can use in your regular articles or anywhere where a Shortcode is supported.
By following above tutorials, you can implement quizzes on your website to impress your users with an interactive and exciting quiz and make your content go viral on the social media.
Complete Setup Tutorial for WordPress Quiz Plugin