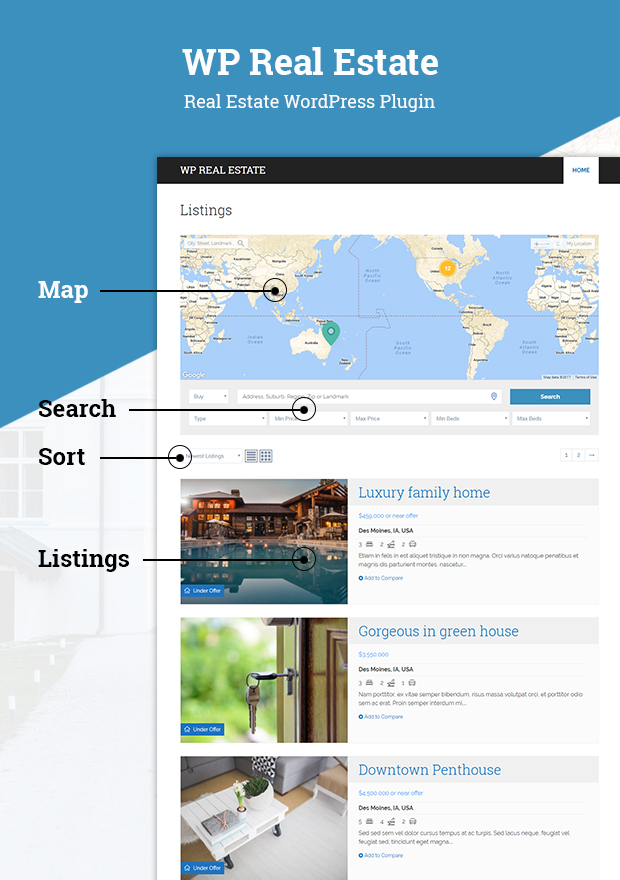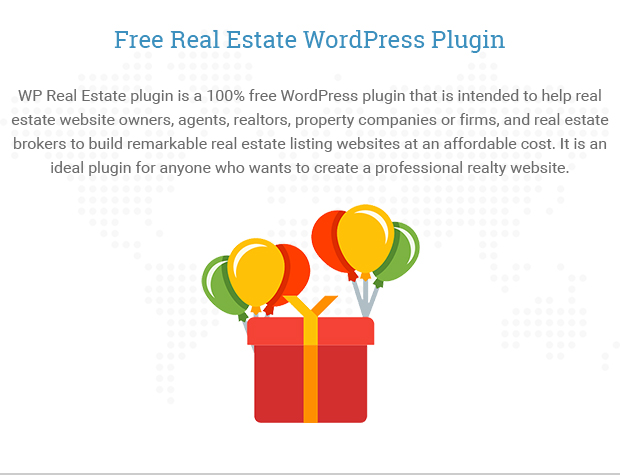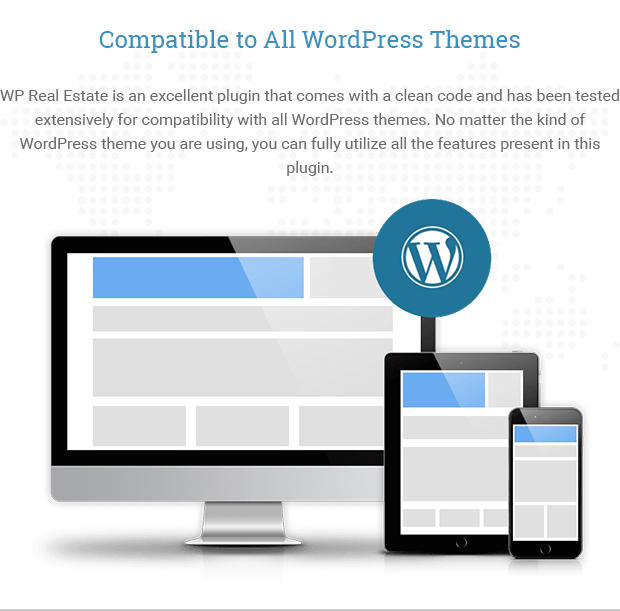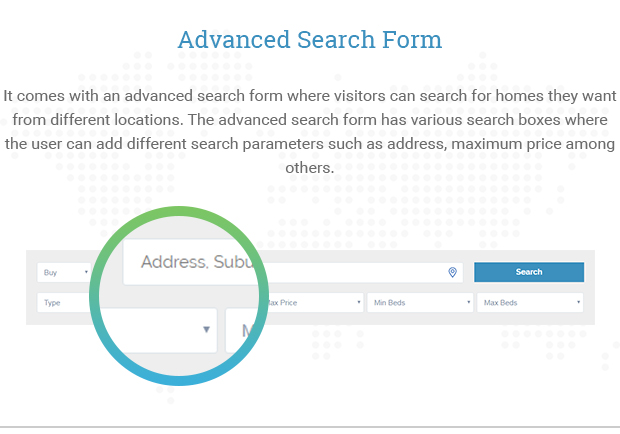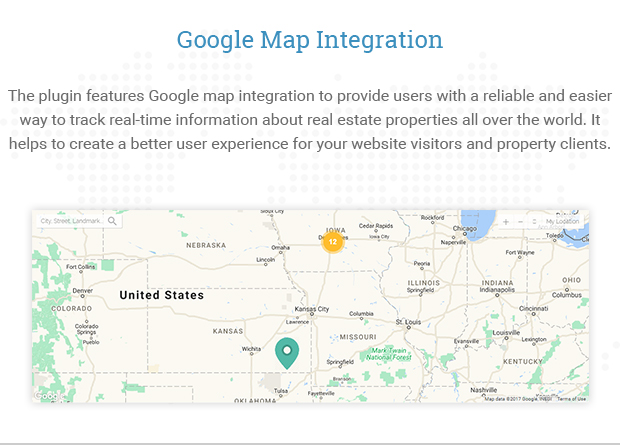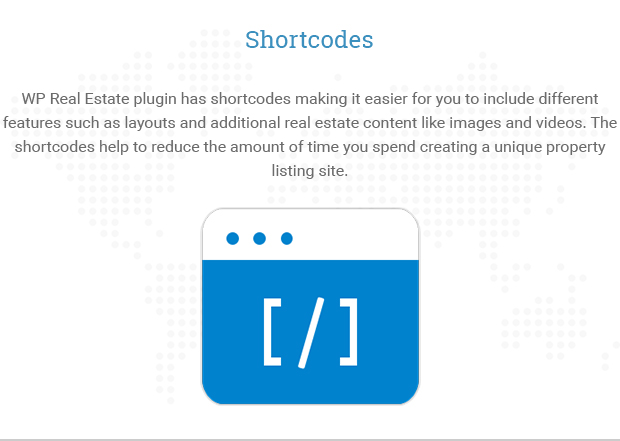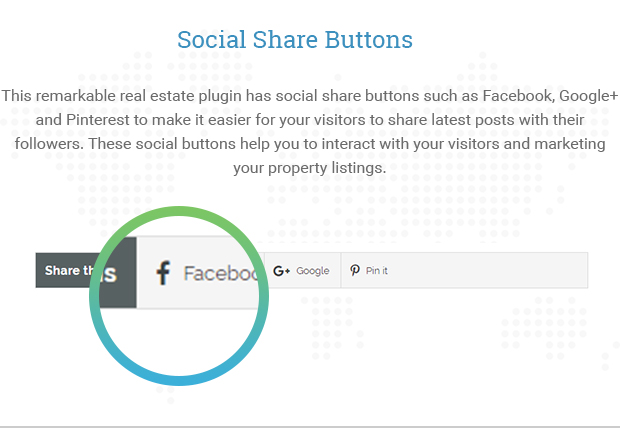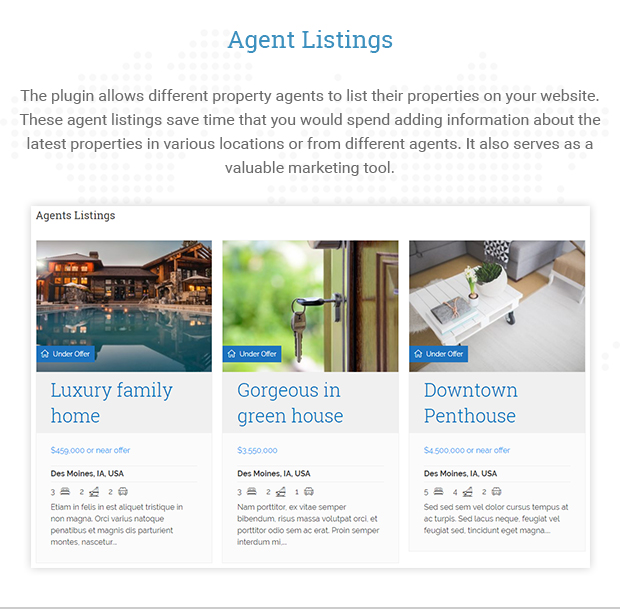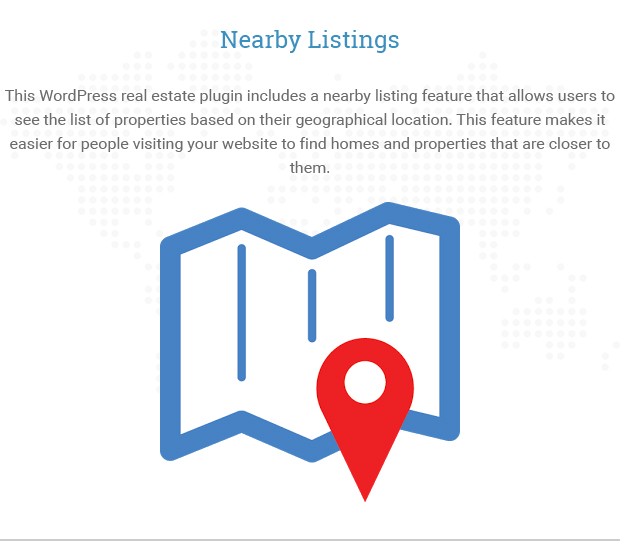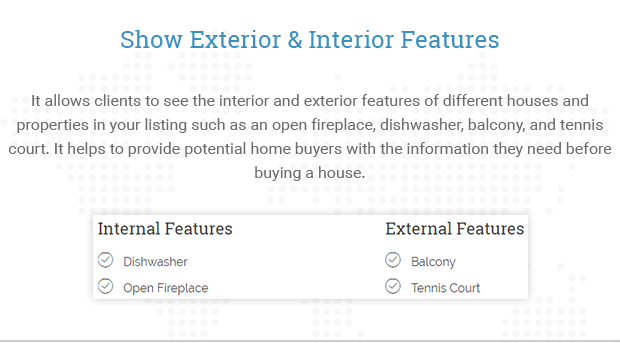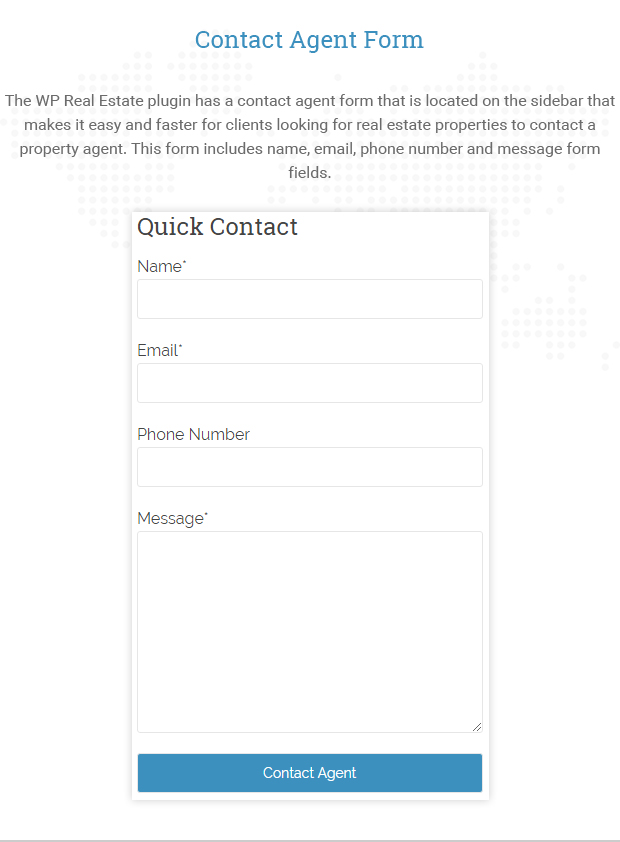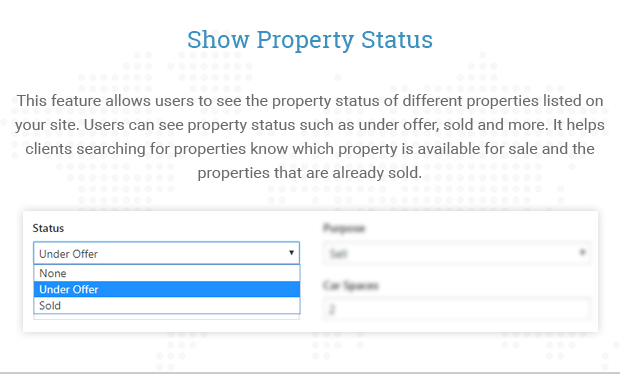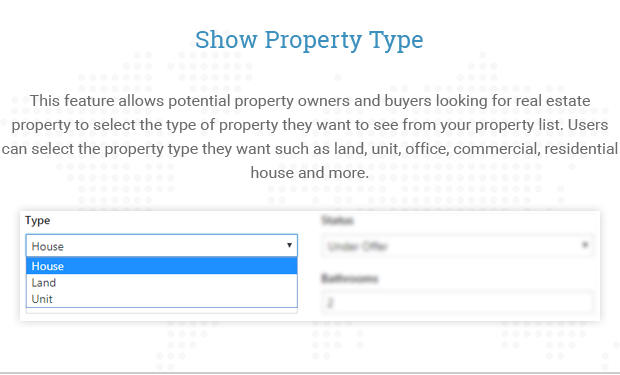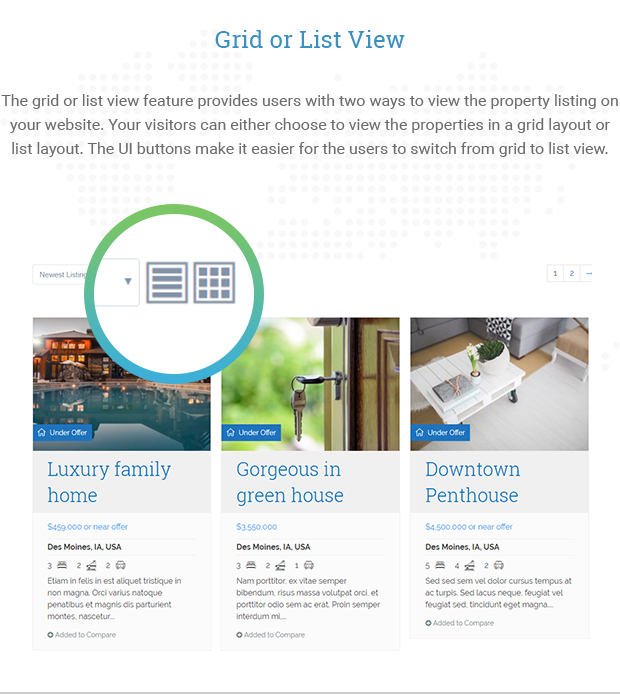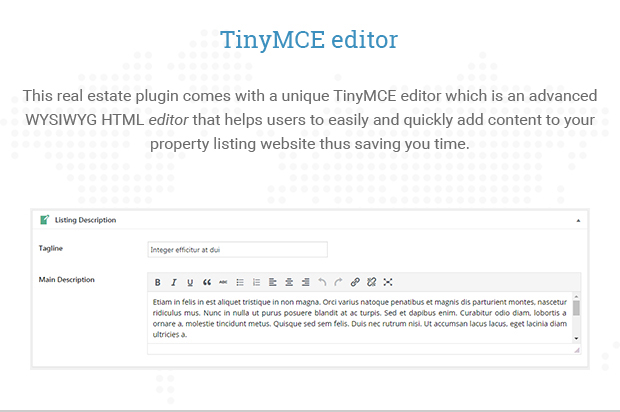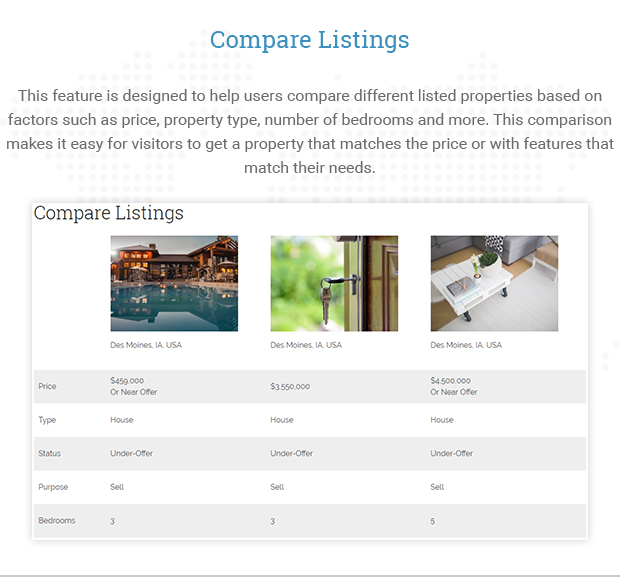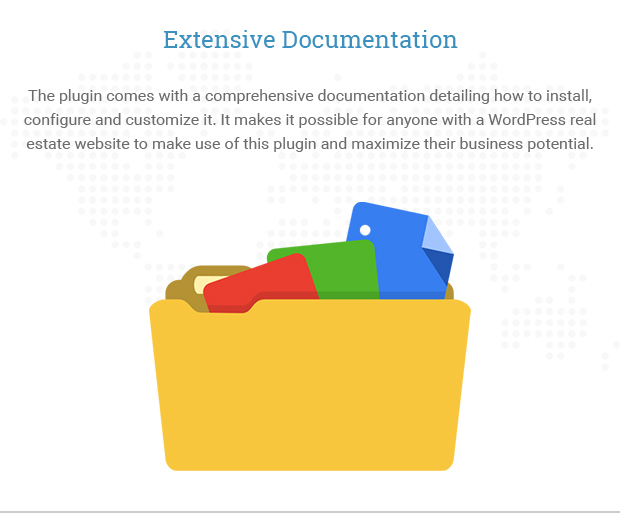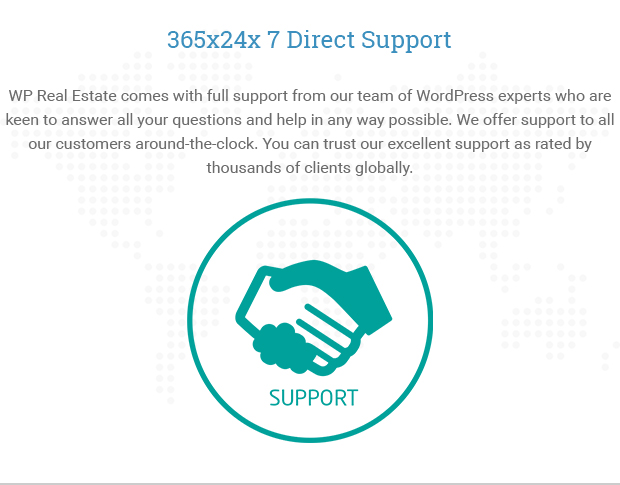 Real Estate industry is booming like never before, every property agent, broker, property firm or real estate web developer is looking for an efficient and fast way to building a remarkable property listing website at an affordable cost.
If you are looking for a quick and reliable solution to quickly building a professional real estate listing website, I am going to share with you valuable insights.
Best Real Estate Content Management System
A real estate listing website requires a content management system, where property owners, brokers or agents can list the properties on sale or rental. It's not easy to build a real estate content management system from scratch since it would cost a fortune and would amount to reinventing the wheel.
Luckily, WordPress provides a robust content management framework for building scalable real estate websites, which is easy to use and comes with numerous realty themes that have professional designs for the site's frontend.
In this regard, building a real estate or property listing site using WordPress should not be a daunting task since there are several free and premium real estate WordPress plugins and themes that you can use.
The use of WordPress as a CMS for building a general real estate or property listing site will significantly cut down the budget that you would otherwise spend on a complete custom real estate content management system.
Furthermore, WordPress is a valuable CMS for real estate projects since it has a large active development community that is constantly updating the core files, and numerous third-party developers, who are always releasing new realty WordPress themes and plugins.
Ways of Building Real Estate Website Using WordPress
There are two main ways that you can use to build a real estate website using WordPress:
Real Estate WordPress Theme – you can use a real estate WordPress theme to build your realty website. There are tons of both free and premium realty WordPress themes that you can install and customize to fit your unique design. A real estate WordPress theme can come with advanced customization options that allow you to customize it without editing the theme code.
It is also possible to have a simple and quick installation real estate theme demos that give you a quick head start when building a property listing website. Limited flexibility is the only shortcoming of using a realty WordPress theme compared to the second option of using a real estate WordPress plugin.
Real Estate WordPress Plugin – real estate property listing WordPress plugin provides you with the freedom, power, and versatility needed when creating a property WordPress site.
Plugins are WordPress code snippets that are used to extend the functionality of a WordPress theme. They can be used to enhance the core functions of WordPress as well as extending the layouts and functionality of a WordPress theme.
When building a WordPress realty site using a plugin, you have the full control since you can activate or deactivate it as you wish. The advanced customization or extension of the functions of the real estate listing is also easier. The plugin is a standalone solution and will not affect the rest of the site's appearance. If you are looking for a quick and fast way to add real estate function in your existing WordPress site, using a plugin is the best option.
WordPress Real Estate Plugin or Theme – Which is the Best
The available realty WordPress themes are useful in building property listing websites, but most of the time you want to build an inimitable site that conforms to your design or unique preferences. You want to be in control of your property listing features, and if possible, you should have the ability to customize the display of properties on your website.
The majority of real estate WordPress themes have a great design, but there are somewhat rigid or may be difficult to customize. A good property listing plugin presents you with the best alternative to building a property listing website by having control of how the real estate listing features work.
A real estate plugin gives you better control, and it's even great for those users who already have a website and do not want to alter the existing design when adding property listing features.
Although a plugin is useful when adding property listing feature to an existing site, there are few free plugins that fit the bill. The majority of the free real estate plugins lack advanced features needed when creating a professional realty website.
Introducing the Revolutionary Real Estate Property Listing WordPress Plugin – WP Real Estate
If you have done your research on the available property listing WordPress plugins, you will concur with me that there are few comprehensive, professional realty plugins that can be installed and configured quickly.
For this reason, we have created the most user-friendly real estate WordPress plugin that will revolutionize how realty websites are created – WP Real Estate!
WP Real Estate is a 100% free real estate listing plugin that is built for the professional realty developers, real estate agents, property brokers, private property owners, vacation rentals, and real estate sales associates who want to build real estate sites without wasting too much time.
WP Real Estate WordPress plugin is precisely designed and developed to scale or extend the functionality of an ordinary real estate website to a global property listing platform. The core of this plugin is crafted with all the needs of real estate listing websites in mind. It is a highly customizable WordPress plugin that every user loves!
Regardless of your WordPress experience, you can leverage on this plugin and use it to build a global property listing site. It has been carefully coded to ensure it is efficient and has optimum loading speed. The features that come with this plugin include the geographical location of properties that assist visitors to find properties based on their current location.
Key Benefits of WP Real Estate WordPress Plugin
It's important to learn the benefits of this real estate plugin and the reasons why you should consider it as your first choice for a free property listing plugin. The following are the benefits:
With this plugin, you don't need to be a skilled developer to build a professional property listing website. This real estate plugin can be integrated into any existing or new WordPress site.
This fantastic realty plugin is 100% free and will always be free with no extra charges, and you can use it in multiple websites
The plugin is developed with geographical location feature that helps visitors locate nearby properties.
The plugin is 100% compatible with all WordPress themes and can be easily customized to fit your theme design.
You can now build a successful property listing website that has agents listing at a zero cost since the plugin is FREE!
You can leverage on this opportunity to quickly build a realty website and pay more attention to marketing since this plugin saves you development time and resources.
In a nutshell, let me outlined the various features that make this exceptional free property listing WordPress plugin.
Features of WP Real Estate WordPress Plugin
The following are the features of WP Real Estate WordPress plugin:
100% Free Premium Quality Real Estate WordPress Plugin
WP Real Estate is free for everyone to download and use in multiple projects at no extra costs. It is a 100% free WordPress plugin that is available in the WordPress repository for you to download and start using immediately. Although it's a free real estate listing plugin, it comes with high-quality, premium features that are not commonly found in free realty WordPress plugins. It comes with geographical location support for listed properties that is accurate and reliable. It is, therefore, the best real estate WordPress plugin for a broad range of users that include real estate website owners, agents, realtors, property companies, firms, and real estate brokers. Real estate website developers will also find it a useful plugin for use on their client's websites.
100% Compatibility with All WordPress Themes
Ideally, the best WordPress real estate plugin should be highly compatible with all WordPress theme since it is a standalone component of real estate site. WP Real Estate has been extensively tested with all types of WordPress themes, and it works seamlessly. This compatibility gives you the best option to add property listing feature in existing websites without changing the theme. Regardless of the WordPress theme, you are using, WP Real Estate adapts flawlessly and displays the custom post types for real estate properties in an impeccable way that fully integrates with your WordPress theme.
Advanced Search Form for Quick Property Search
This realty WordPress plugin comes with a sleek and powerful advanced search form that lets potential property buyers filter the search using various parameters. The search form is efficient and effective for quick search of properties listed on your website. This search function can be on the homepage to allow website visitors to search the property they want quickly. The advanced search form parameters include address, minimum price, maximum price, the minimum number of beds, and the maximum number of beds, property type, and the geographical location of the property. This advanced search form also improves user experience and interactivity on your site.
Google Map Integration for All Listed Properties
WP Real Estate is an advanced realty WordPress plugin that comes with support for Google Maps. Adding Google maps on the layouts is very easy and locating properties based on their geolocation is very easy. Each single page template for displaying listed property has a Google map on the sidebar that shows the location of the property. The maps are accurate and reliable in showing the location of all properties listed on the site. The location maps are also included as one of the search parameters in the advanced search form to help visitors to quickly located properties on sale near their location or preferred areas. The maps are also a valuable addition for improving the user experience on your website.
Shortcodes Options Available
WP Real Estate plugin supports shortcodes and comes with inbuilt shortcode options to help users in extending the functionality and the layout of the properties listed. With the shortcode options, you can add more features to your property listing and enhance the appearance. The shortcodes are easy to use even for the least experience WordPress users. They also provide a quick customization option since you can create columns, add images, add buttons, add icons and many other custom features without editing the parent theme code.
Social Share Buttons for Enhanced Social Marketing
WP Real Estate plugin layouts templates have been cleverly designed with the social share buttons included in strategic places to boost social sharing of content. Every single page layout for property display has the social sharing buttons included in the layout below the content area. The social share buttons include the leading social media platforms; Facebook, Twitter, Google Plus, and Pinterest. Each of these social buttons has an auto-sharing capability that is designed to help grow your social media marketing.
Agent Listings for Improve Properties Marketing
Property agents play a vital role in the growth and success of any real estate platform. It's the property agents that grow a real estate site virally. Agents are important for marketing listed properties as well as listing their properties thereby contributing to the growth of your website. WP Real Estate comes with the agents listing feature that allows agents to post their property listings. Agent listing is a great feature for a real estate site since it lets your website to grow by more agents listing properties. You can use the agents as the best way to market your property listing website. Agents can also list properties from different locations since there is support for different geographic areas.
Nearby Listings for Increased Leads and High Conversions
This real estate WordPress plugin comes with a nearby listing feature that is designed to let visitors on your website identify properties that are close to their location. This is an ideal setting for visitors looking for rental properties near their current home or workplace. It is easy and fast to locate properties that are close to the user. This feature significantly improves the business leads and also increases the conversion of visitors to actual property buyers. Visitors can also locate different types of properties that are nearby thus increasing the conversions for your website.
5 Custom Widgets Improved User Experience
WP Real Estate plugin has five inbuilt custom widgets that are designed to help users add more features to the sidebar. These five custom widgets are easy to add on any theme section that supports widgets. They can be added to the header, footer, sidebar, homepage or any widgetized area on your theme. The five custom widgets can be added using the simple drag and drop function, and no coding or technical skills are required. These five custom widgets include; nearby listings, search listings and recent listings among others. Custom widgets make it easier for you to display search listings, recently listed properties, nearby properties or related properties without wasting too much time editing code.
Brilliant Display of Exterior & Interior Features
This plugin has been elegantly designed with visual icons that are used to showcase the various features of different properties. It not only improves the visual appeal of your website but also plays a vital role in quickly showcasing to the visitors the features of every listed property. The features of the house or apartment are represented by different icons accompanied by the corresponding text. The features displayed in various properties include; open fireplace, dishwasher, balcony, and tennis court. This elegant visual display provides potential home buyers with quick info that will help them in deciding to buy a particular property.
Sidebar Contact Agent Form for Quick Contact
WP Real Estate plugin comes with an agent contact form that is located in the sidebar and can be added to every property listed for a quick contact by visitors. The contact agent form has agent's details above the form which gives users the email address for those visitors who want to write contact email. This agent contact form is easy and quick for clients to fill the details and it sends an automatic notification to the property agent. This form includes; name, email, phone number and message form fields. The name, email and message fields are mandatory for users to provide details.
Show Property Status for Improved User Experience
WP Real Estate plugin can categorize the listed properties based on the different status. This property status feature allows visitors to quickly sort out the different properties. The property status includes; under offer, sold property and more. It helps clients searching for properties know which property is available for sale and the properties that are already sold.
Show Property Type for Quick Sorting
The property types that are listed on the website using the WP Real Estate plugin may include land, houses, apartments, offices, commercial, residential and more types. Users can select the type of the property they are looking for to quickly sort through the hundreds of thousands of property listings.
Grid or List View for Posts Layout
Properties can be displayed in either grid or list post layouts. Users can switch between the two types using the sleek grid and view buttons. Both layouts have the essential details that visitors should skim through that include; comparison button, thumbnail, excerpt, price, title and the property features icons. The UI grid and list buttons improve the user interactivity on your site and also improves user experience on different screen sizes.
Advanced Sorting of Properties Listings
The properties archive has a feature to help in the sorting of the properties based on some parameters. The advanced sorting is a drop-down menu that includes; newest listings, oldest listings, price (low to high) and price (high to low). This feature allows you to sift quickly the various properties that are listed on the site based on each of those settings. Advanced sorting is a fast and efficient way of zeroing down to a property that is fit for your budget.
TinyMCE editor for Properties Listings
Submission of property on your website requires an easy way for the less tech savvy users to add content. WP Real Estate WordPress plugin is designed with an incredible TinyMCE editor that is an advanced WYSIWYG HTML editor to help agents, property managers, property brokers and anyone who is submitting content to do it in an easy and fast way. The TinyMCE editor encourages the users to post content and saves you the time you would spend listing the properties.
Compare Listings of Similar Properties
When visitors are shopping for the best properties in the market, it helps if they can compare similar properties so that they make the decision quickly. WP Real Estate plugin comes with an advanced property comparison feature that allows users to add up to four properties in a comparison chart. The compare function is based on the property type, price, purpose, bathrooms, and car spaces, building size, land size and more settings. The comparison makes it easy for website visitors to compare properties quickly and make the decision to purchase the property that is best suited for their needs.
Conclusion
WP Real Estate is the best free realty WordPress plugin that can be used to build remarkable property listing website. It is developed to suit the needs of all real estate professionals.
Unlike other real estate plugin comes with exceptional features and elegant property listing layouts that are ideal for any building any professional realty website. Moreover, it comes with an extensive documentation to help users get started quickly and an excellent technical support from our team of WordPress experts.
If you are looking for a reliable real estate 100% free WordPress plugin that comes with premium quality features, you should DOWNLOAD WP REAL ESTATE and get started with your journey to property listing prosperity!