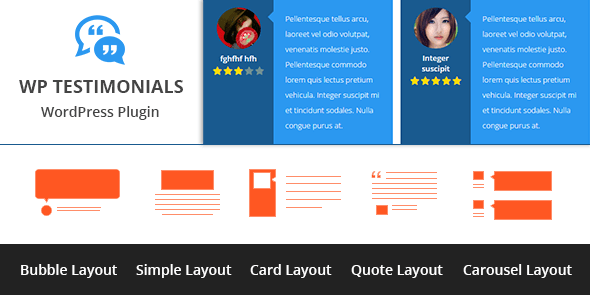 WP Testimonials is a plugin to display and manage testimonials that users submit about your product, service or website. With a customizable interface that has multiple layouts, unlimited color options, an awesome design and fluid responsiveness, WP Testimonials is the best testimonial plugin on the market.
A subscription entitles you to 1 year of updates and support from the date of purchase.
Access all our premium themes & plugins with this plan. Any new releases are also included as long as the plan is active.