Display The Estimated Time It Takes To Read A Post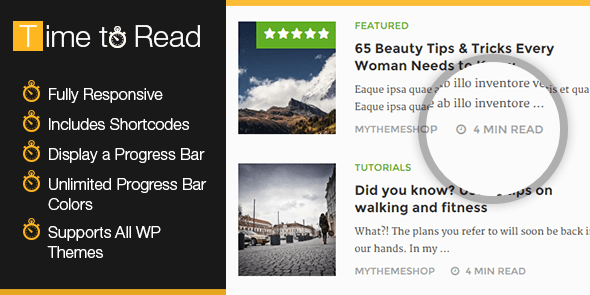 The Time-to-Read plugin is an innovative and useful plugin that is designed to help your readers more efficiently read your blog posts. You can display the estimated time it takes to read a post based upon min and max words-per-minute values on your site and show a progress bar for your readers.
A subscription entitles you to 1 year of updates and support from the date of purchase.
Access all our premium themes & plugins with this plan. Any new releases are also included as long as the plan is active.