After successfully installing WordPress, there are some things you need to do to secure, speed up and optimize your site. It is important to always go through this checklist and ensure all the necessary settings have been done before you start publishing content. There are many WordPress essential settings that we will discuss in this post besides, setting up a good WordPress Theme for your site.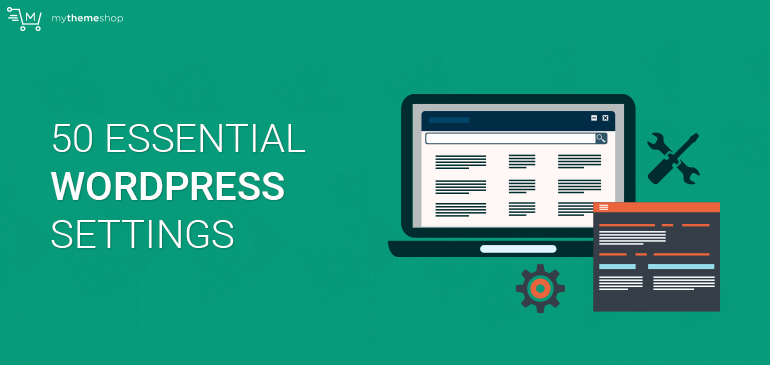 For proper presentation, the essential WordPress settings are divided into three sections that include:
The advanced settings should only be attempted by those WordPress users who are conversant with editing theme files.
Basic Settings after Installing WordPress
These are the most simple settings that you need to undertake immediately after installing WordPress. In this section, you will learn how to appropriately setup basic WordPress settings and reasons why you need these settings.
You can also create and upload a favicon under theme settings. Different themes have a place to upload your site's favicon.
This is a free service and you can sign up and automatically your Globally Recognized Avatar will start appearing on your author profiles across all your WordPress sites.
Most will back up your site files on FREE cloud storage services like DropBox and Google Drive.
Signup on FeedBurner and add your site. This will ensure that your content gets visibility every time you publish new content since it appears on your feeds.