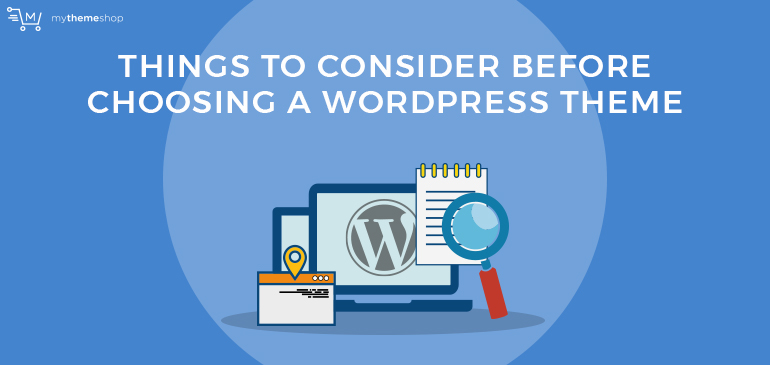 WordPress has become the most universally popular content management system and its use for building sites continues to grow exponentially.
Starting your blog on WordPress or switching to it from Blogger will be your best decision.
By default, WordPress comes with the basic theme that can be customized to improve the appearance of the site. It becomes a challenge when you want to have a custom site with a different structure and appearance.
WordPress themes allow you to create a custom site and harness the robust power of WordPress to build a dynamic site with CMS properties.
WordPress themes are available free on WordPress repository but there are several premium themes available in numerous online marketplaces.
The choice of a WordPress theme is the most important step that determines the success of any WordPress site.
In this article, I am going to share with you the most fundamental things you should consider when you are choosing a WordPress theme.
I hope this will serve as your go-to guide when you are choosing a WordPress theme for your site.
1

Identify Your Business Goals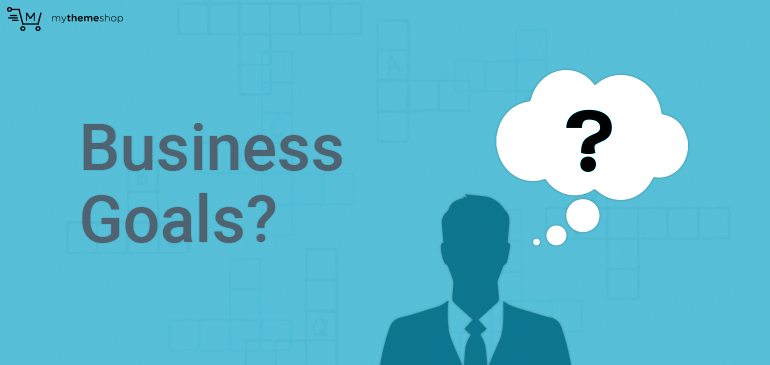 The first consideration when you are preparing to use a certain WordPress theme is your business objective.
There are all kinds of themes in WordPress; some are multipurpose while others are niche specific. When you are choosing a WordPress theme it should be in context with your business goals.
2

Assess Your WordPress Skills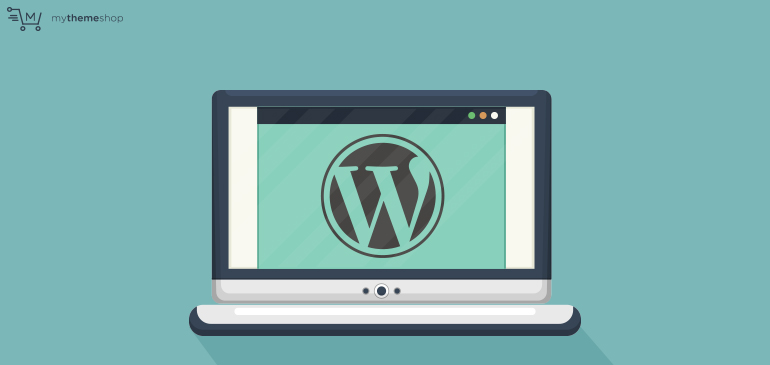 When making the decision on what WordPress theme to use, you might want to select a theme that has all the features you need since you don't have skills to customize a theme. This is to ensure that you can further improve your website on the go.
3

Free vs. Premium vs. Freemium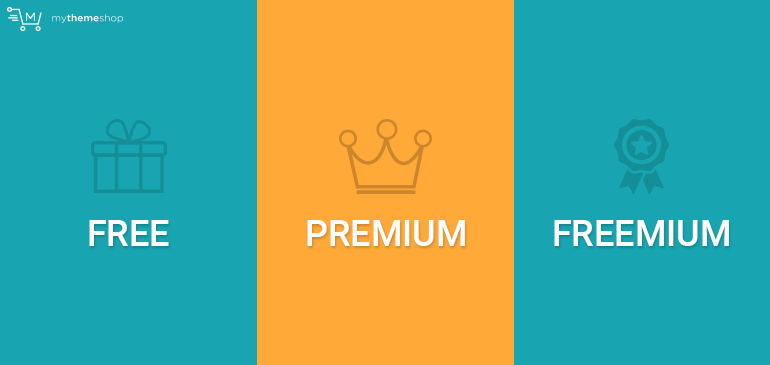 WordPress theme can either be free or premium. When you are starting a site you can search for free WordPress themes that can be customized to fit your needs.
You can also buy a premium theme that has the features you require in your site.
There are different places you can get premium WordPress themes but you should be careful not to buy themes from any online marketplace unless you have thoroughly reviewed them.
The pros and cons of free and premium themes can be different.
For example, on MyThemeShop, we offer stunning WordPress themes that are responsive, SEO ready, schema enabled and packed with awesome features.
4

Design Layouts & User Experience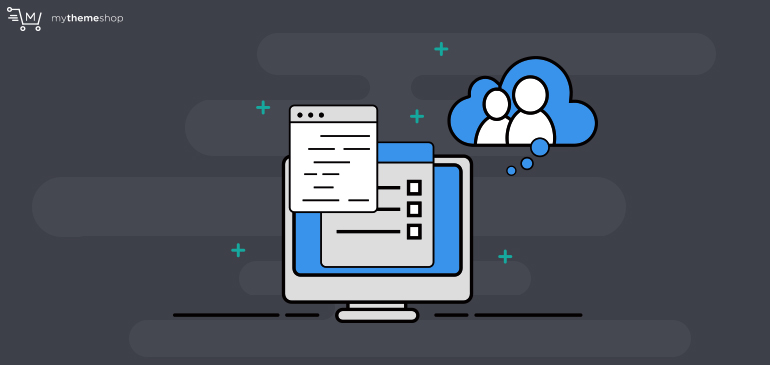 A good WordPress theme should come with a beautiful design along with the best content visual appeal. There are different design elements that you should have in a good WordPress theme.
The user should be able to navigate easily in all types of devices whether it is a desktop, mobile or tablet. The theme design should come with multiple layouts so as you can choose the best one according to your requirement.
5

Loading Speed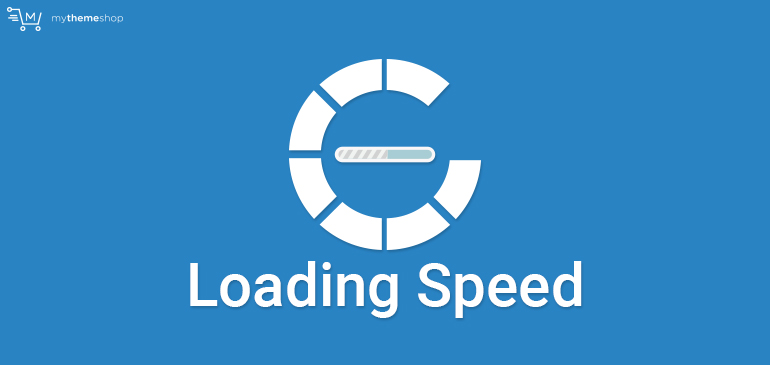 Google and other search engines have increasingly added the page load speed as an important metric for ranking sites. When you are choosing a WordPress theme you need to pay attention to the speed.
A good WordPress theme should be highly optimized in terms of coding style, responsiveness, SEO and should be lightweight so that it can deliver the content quickly.
6

Theme Responsiveness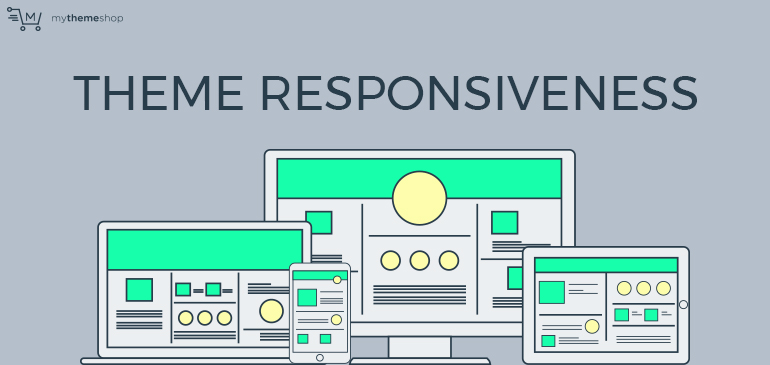 You should never compromise on the responsiveness of a WordPress theme when you are choosing a specific theme for your project.
Over the years, there has been a surge in the number of people accessing the web through mobile devices and tablets. You cannot afford to ignore the traffic from smartphones and tablets if you want to run a successful online business.
7

SEO Features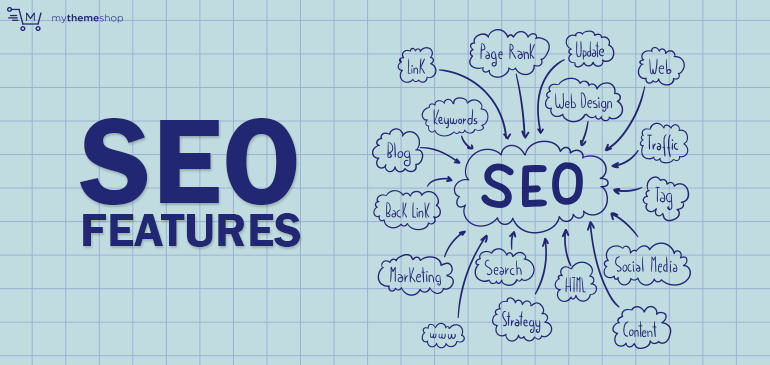 Search Engine Optimization is another important feature that you should consider when you are selecting a WordPress theme.
You should look for a theme that has all necessary SEO features for pages and posts for the best on-page SEO.
The speed of the theme also plays an important role in improving the search engine rankings of a website.
The majority of themes that are sold with the tag 'SEO Friendly' contain serious mistakes, you need to run SEO tests on the theme and check for the code validation using the W3C code validator before you choose a WordPress theme.
8

Customization Options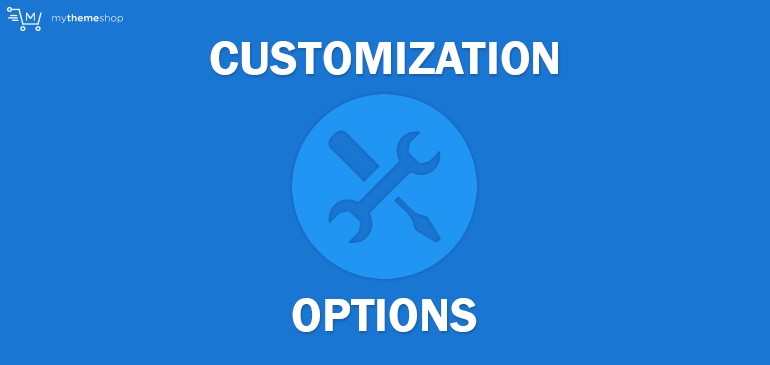 When you select a WordPress theme to use on your site, you need to ensure it comes with ample customization options that you can use to create a unique site.
You can either customize the site through theme settings or the WordPress customizer. It is important to know that not all WordPress themes support the customizer option or have a good theme options panel.
You should be prepared for the circumstances if you are not using a theme that offers you the freedom to customize it.
You should also pay attention to the customization options provided by the premium themes before you buy them. 
For example, the availability of predefined layouts and demo content can be a great way to get started setting up your site.
9

Theme Documentation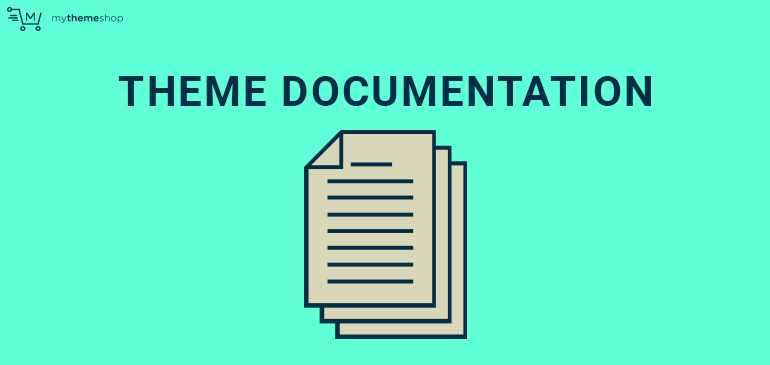 Nothing makes installing and setting up a WordPress theme easy than a well-documented WordPress theme.  
Every WordPress theme is coded differently and the features are installed in a different way.
You should be careful to always check when you purchase a premium theme to ensure it comes with a proper documentation. You may end up spending so much time trying to make it work.
10

Customer Support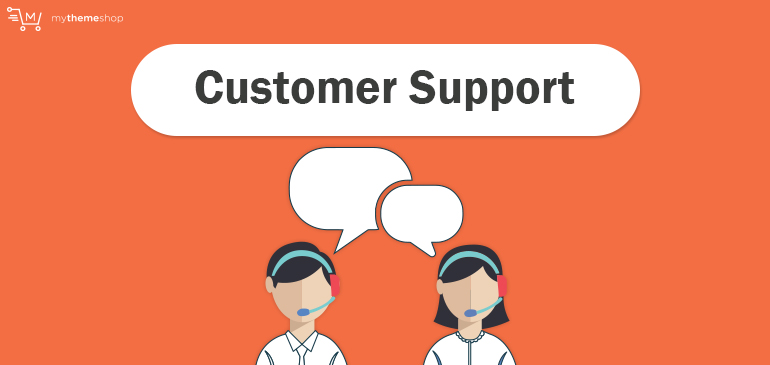 Both free and premium themes have support but the kind of support may vary from one theme developer to another. Premium themes get better customer support but not all the themes have good support.
Before you choose a WordPress theme you must ensure it has excellent support from the developer and you are guaranteed of future theme updates. 
The tech support for free WordPress theme posted on the official WordPress repository is through the product forums.
Check to see the theme author is actively offering support by answering the questions in the forums under the theme.
11

Theme Security Features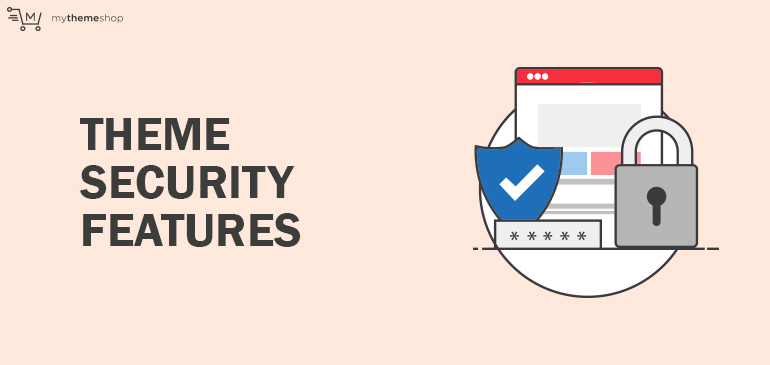 A good theme should ensure your WordPress site is secure from getting hacked. 
A poorly coded WordPress theme can make your site vulnerable to getting hacked. You should ensure you only use those themes from trusted sites or from the WordPress repository. Some free themes will also contain encrypted or malicious code that may redirect to ads sites.
Ensure you are choosing a theme that has a clean code and the developer is trustworthy.
Downloading free WordPress theme from spam sites is a recipe for a disaster. You should evaluate the theme developer through customer feedback on the web before you decide to use their themes.
12

Supported Plugins by the Theme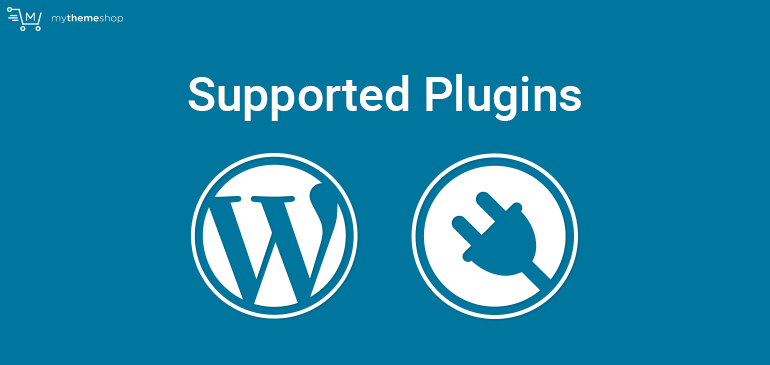 It would be impossible to build a successful WordPress site if you are not using the right WordPress theme. You need to use WordPress plugins to enhance the functionality of your site.
You may want to improve the on-page SEO, optimize images or improve caching among other tasks. When you are selecting a WordPress theme you need a theme that is compatible with the most popular plugins.
Most of the themes will be compatible with plugins like Rank Math SEO but not all themes.
13

Translation Ready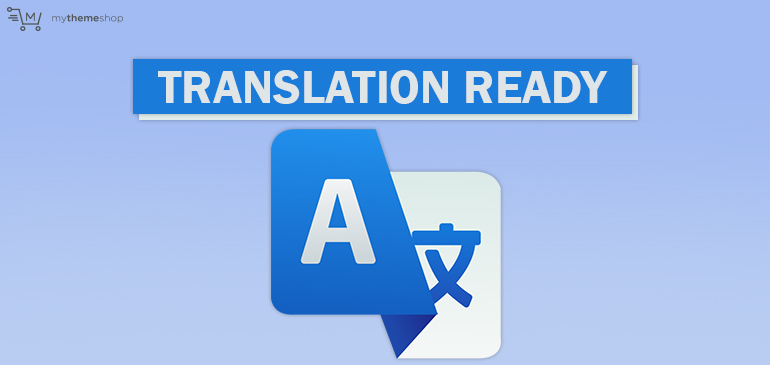 Not all WordPress themes can be translated to different languages. Before you settle for a WordPress theme you should ensure it is translation ready if you want to blog in your native language.
Some free and premium themes support translation to multiple languages but the process may be different from one theme to another.
14

Scalability – Shortcodes & Page Builders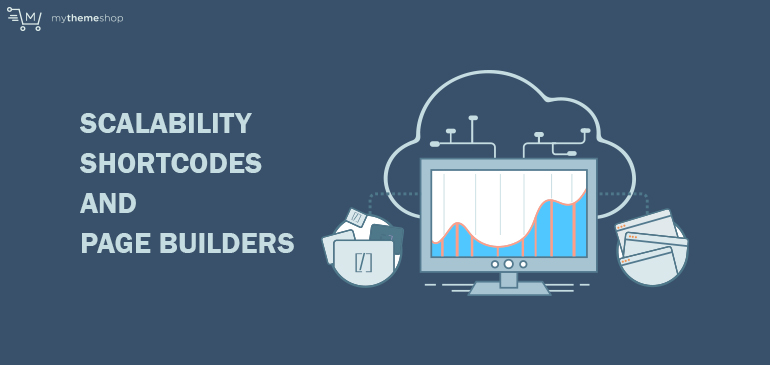 When you are building a successful WordPress blog you should look for a scalable or extendable WordPress theme that you can add new features without wasting too much time in customization.
Shortcodes and page builders are important since they help you introduce new features to your page layouts without having coding skills.
Look for a theme that comes with a wide range of shortcodes or user-friendly page builders but make sure you remove the unused shortcodes leftover from previous plugins or themes.
15

Development Team & Future Theme Updates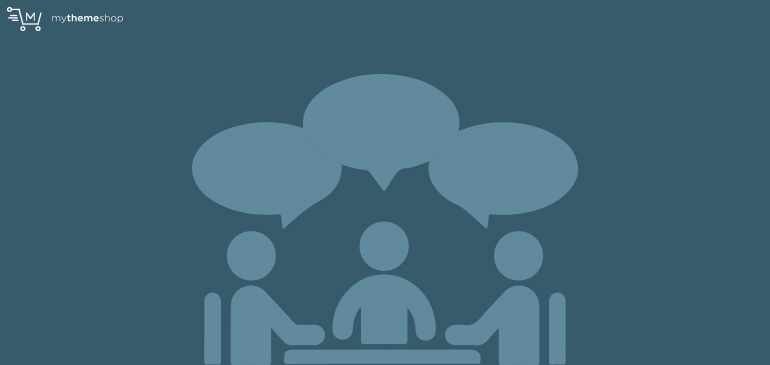 A good theme should have an active development team that continually offer updates. This is not always the case with the majority of free themes since continuous development requires time and money.
WordPress is continually evolving. Some code gets updated and some become deprecated.
When a theme contains deprecated tags it may predispose your site to get hacked. A premium theme with a dedicated development team that is always releasing updates becomes the safest bet for your site.
16

Theme Reviews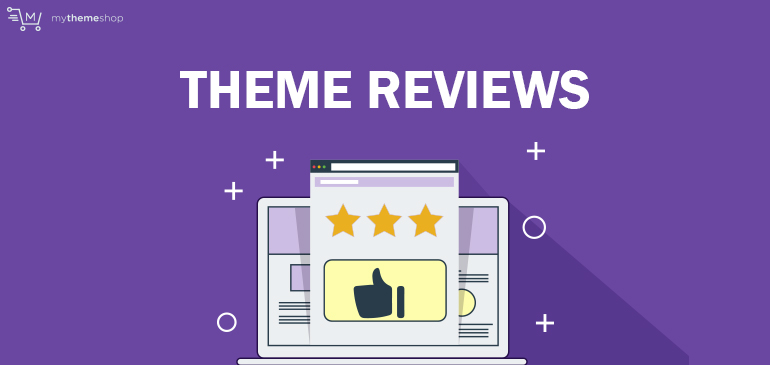 WordPress repository allows theme users to give feedback about a certain theme by leaving reviews. Before you install a free WordPress theme from the repository, it is advisable you review the feedback to ensure the theme is in good condition and suitable for your site.
For premium themes, different marketplaces have their own way of rating themes or customers sharing their experience with a product. Ensure you read these reviews before you decide to use a premium WordPress theme.
17

Installation and Upgrade Features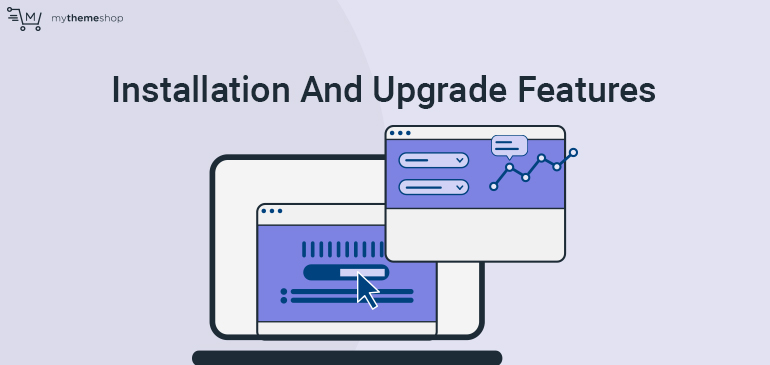 The theme installation process plays an important role in the success of your site. Whilst all themes are installed in the same way, the installation of additional features and the demo content may differ from one theme to another.
Themes with a one-click install option make it easy for you to install the demo content or the layouts. The theme updates are also important when you are choosing a WordPress theme.
A good theme should have automatic updates that are easy to use with one-click update options. This allows you to update the theme without creating problems to your WordPress installation.
18

Cross Browser Compatibility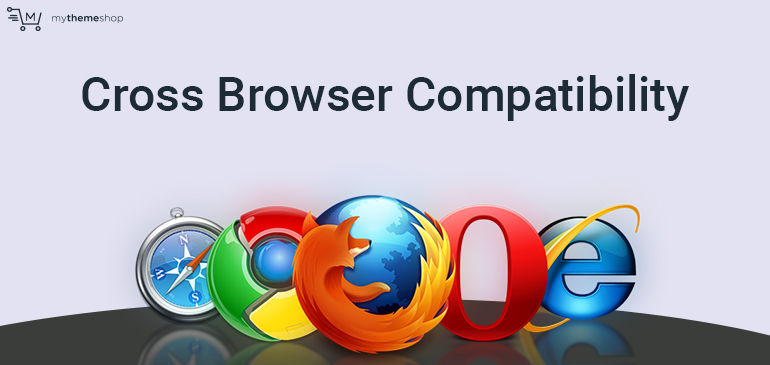 Browsers compatibility is another important consideration when you are choosing a WordPress theme. You should go for a theme that is compatible with all browsers.
You should test a WordPress theme across all the browsers to find out if it is compatible with them. Internet Explorer, in particular, is likely to cause havoc for the most WordPress themes that are not thoroughly tested for browser compatibility.
19

Theme Social Sharing Features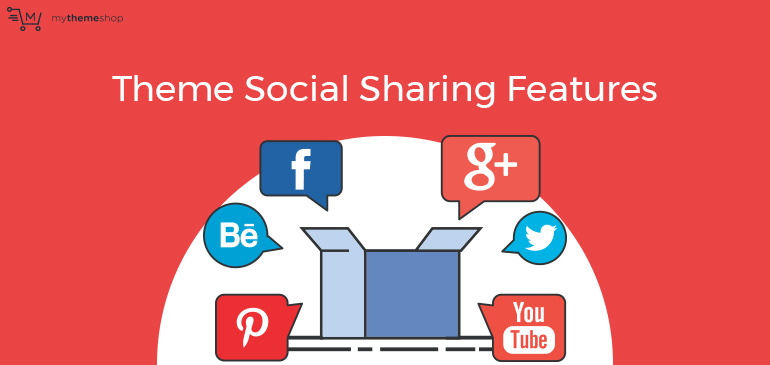 Social Media plays an important role in the growth and success of a site. When you are choosing a WordPress theme, you need to look at its social media sharing features.
Ensure the pages and posts layouts have enough and strategic social media sharing buttons. This will guarantee you that the content on your site will be shared easily on social media.
20

Clean Coded Theme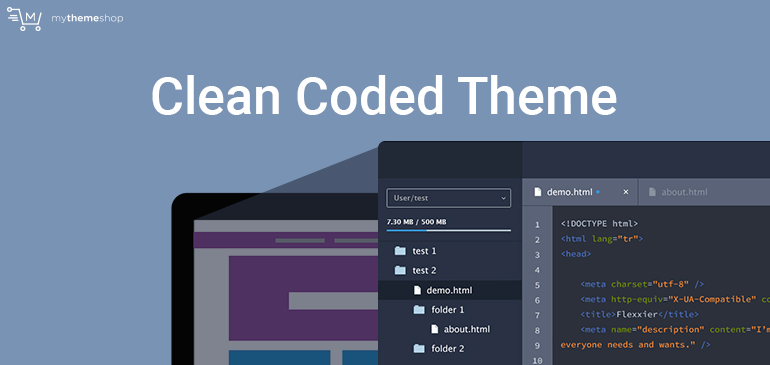 When you are selecting a WordPress site, you should pay close attention to the way it has been coded.
You should ensure the theme does not contain unnecessary JavaScript files or CSS and the PHP is coded with the best practices – it should be well commented to help you in future updates or customization of the code to add new features.
21

Child Theme Support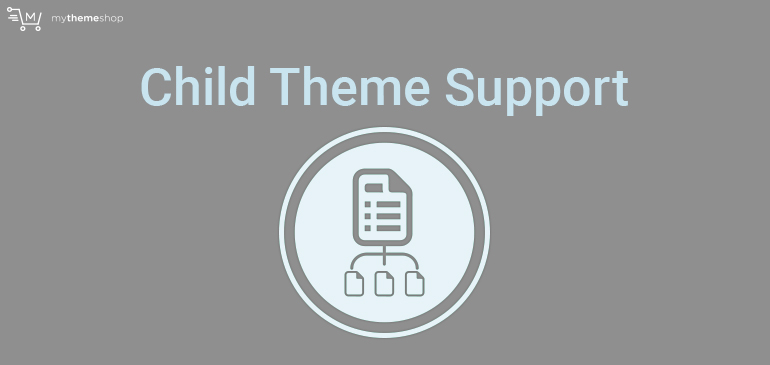 Another consideration for a good WordPress theme is its support for child themes. A well-coded theme should come with a child theme that gives you more power to customize the theme to your taste or preference without messing the parent theme's code.
Most of the premium themes come with a child theme but the free theme may not always have a child theme.
Adding a child theme for a theme is one of the WordPress development best practices. A theme with a child theme shows the dedication and professionalism of the developer.
22

WooCommerce Support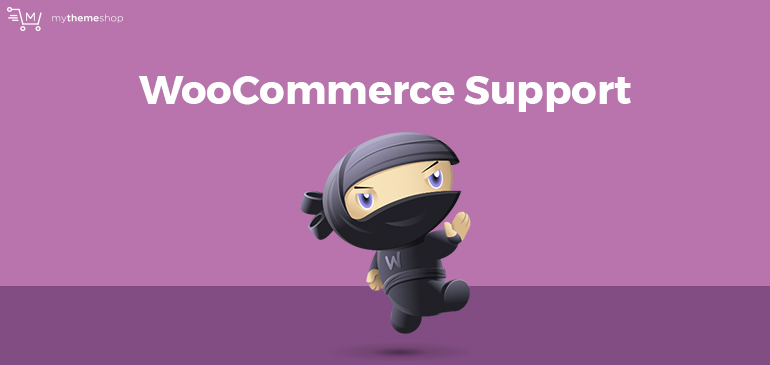 WooCommerce is the ultimate eCommerce solution for WordPress. You can no longer afford to ignore support for WooCommerce in WordPress themes.
If you want to set up an online store on your site in the future, WooCommerce compatibility in your WordPress theme is paramount.
Final Thoughts
Using this guideline you can now choose the best WordPress theme for your project. These are some of the best considerations that should guide you when you are selecting a WordPress theme to use on your site.
Of course, there is nothing like a perfect WordPress theme but, choosing the right place to purchase a premium theme is the most important step in your journey to success.
MyThemeShop provides the best premium and free WordPress themes that have been tested and tried by the industry leaders and they use them and recommend them highly.
So whether it is a review website, coupon website, or an eCommerce website, on MyThemeShop you will find themes for all categories so that you can truly achieve the best out of your web project.