You're familiar with search engine optimization, or SEO. Off-page SEO refers to the steps you take outside your own website to rank higher in search engine results pages or SERPs.
If you've been focusing heavily on on-page SEO, you also need to do work off-page.
Search engines like Google and Bing look for relevant and trustworthy websites for their users. Using off-page optimization improves both the user's and search engine's perception of your website.
How is this done? It starts with other reputable websites linking back to your website via their content. When respected websites link or promote your website, this confirms your website has quality content.
1

The Importance of Link Building in SEO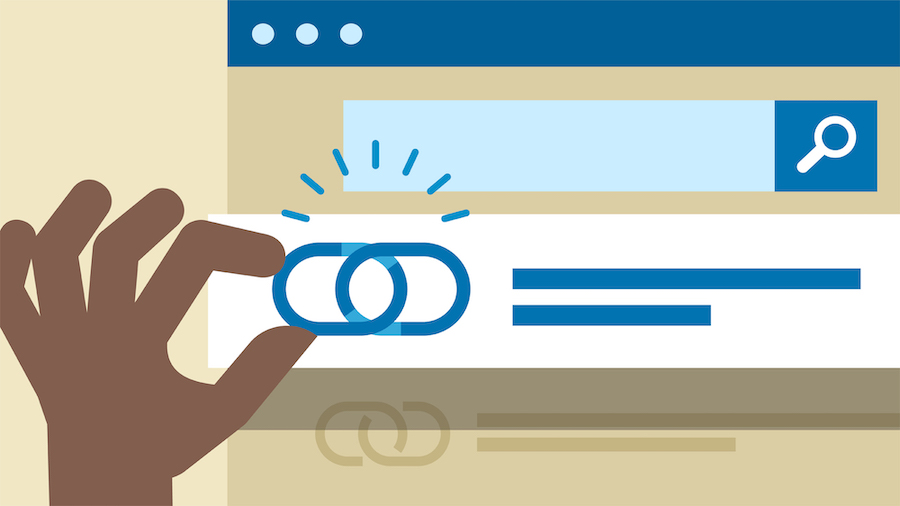 Think of link building like the use of word of mouth to build a brand or business. Search engines "crawl" websites with indexing bots.
These bots extract information from the website and index them based on their quality of content. This is how they decide how websites are ranked on their search engine results pages. But where do links come into play?
Crawl bots not only look at the quality of a website, but they also crawl for links. The bots see the number of external links pointing to a website. They then take those external links and determine their quality.
The higher quality links, the higher you'll rank in search engine results pages. Think of those high-quality links to your website as a "vote" of quality for search engines.
2

The Anchor Text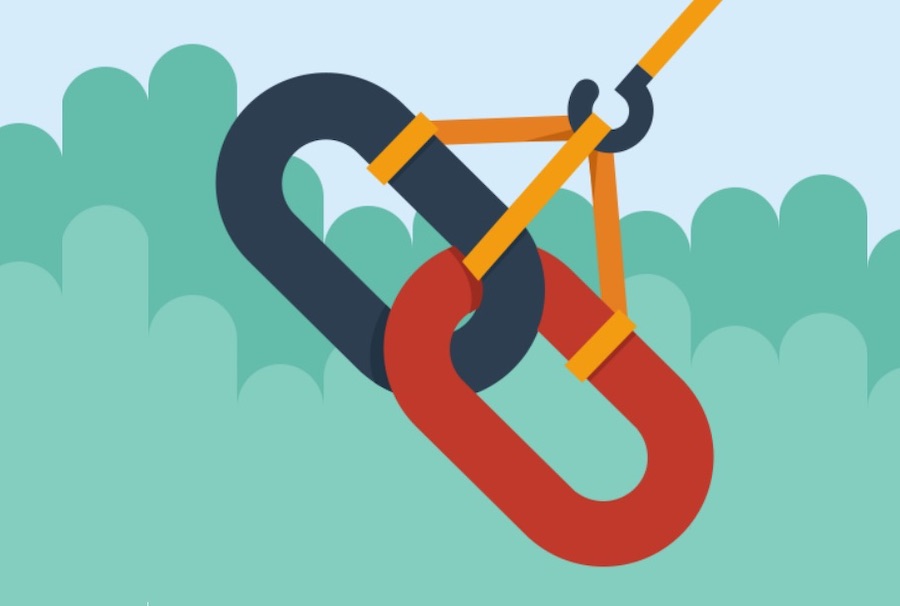 If you've ever read an article or blog post online, you've noticed the underlined hyperlinks within a text linking you to another place on the internet.
These usually blue words or phrases are known as the anchor text.


The anchor text tells the user and search engines more information about the content that's found in the link. Search engines use anchor text to determine what your website is about.
Unfortunately, you're not able to control how other website's view you, or which terms they'll use for anchor text to link to your website.
However, you do have control over the anchor text you're using within your own website. Make sure it's useful and relevant to the website you're linking to.
3

Types of Anchor Text
3.1

Exact Match

If the anchor text is an exact match to the subject the link refers to, this is known as an exact match anchor text. For example, if we used a link for discussing the types of link schemes, the exact match anchor text would be "link schemes."
3.2

Partial Match

Let's say the anchor text uses a form of the keyword or phrase on the linked-to page. This is known as a partial-match anchor text. For example, we'd use "types of links" when linking to a page about guest posting.
3.3

Brand

This one is simple – a brand name used as the anchor text to link to a brand's website. For example, using "Apple" while linking to Apple's online store.
3.4

Naked Link

Instead of using a specific word or phrase to cover the hyperlink, the link itself is used. For example, www.mythemeshop.com is used instead of the branded "MyThemeShop."
3.5

Generic

A generic anchor text phrase is generally something unrelated to the linked-to page. For example, "Click here" is often a phrase used.
3.6

Image

An image may be used as anchor text. In order for Google and other search engines to understand the link, they use the text within the alt attribute.
3.7

Dofollow vs. Nofollow Links

You know that links help your SEO strategy. There are two types of links that contribute to Google's ranking algorithms—dofollow and nofollow links.

Dofollow links are links that push SEO link juice to boost a page's rankings. These are necessary to increase your SEO efforts.

Before SEO became what it is today, it wasn't uncommon for some webmasters to build websites for the sole purpose of building links. And while this is still in practice (known as black-hat techniques), thanks to Google's Penguin updates those pages rank low.

That's where nofollow links come into play. Nofollow links were developed to prevent webmasters from taking advantage of black-hat link building techniques.

A nofollow link does not give any link juice to a website's search rankings and doesn't help a website's standing in the SERPs. A nofollow link is created with a nofollow HTML tag that looks like this:
<a href="https://mythemeshop.com/" rel="nofollow">Anchor Text</a>
This tag indicates to search engine crawl bots that no link juice will be passed to the mentioned website.
When should SEOs use nofollow links?
There is a time and a place for nofollow links, and their use keeps your website within Google's guidelines. Here are some of the instances nofollow links are appropriate:
Paid links
Blog or website comments
Discussion forums
User-generated content
Widgets or infographics from other websites
4

What's a Good Link?

Not all links are created equally. Because Google is now looking for valuable pages to rank higher, quality is more important than quantity.

So, what makes a good link? There are two types of good links—manual and natural links. Natural links aren't acquired as easily as other links—they're links that are created on other websites without you having to ask the webmaster.

For example, your page may be linked to on other websites if your content is of high quality. This happens not only if your content is high quality, but if you're well known in your niche or other influential users notice your content.

A manual link requires more work on your end, but it's much easier to acquire. This type of link building is common and the most used of newer SEOs. Manual links are obtained by asking an influential or quality website owner to link back to you.

The key is to give them a reason to link back to you. Before asking for a link, make sure you're offering valuable content to them. The people you're asking should be influential or relevant to your industry or niche.

Whichever type of link you decide to use, the key to a good link is its equity. There are plenty of signs that prove a link is of equity:
The popularity of a linking site
The relation between the linking site and the site being linked to
How "fresh" the link is
The anchor text linking to the site
Whether or not the linking site is trustworthy
How many other links the linking page has already
Authority of the linking page and its domain
5

Beware of Link Schemes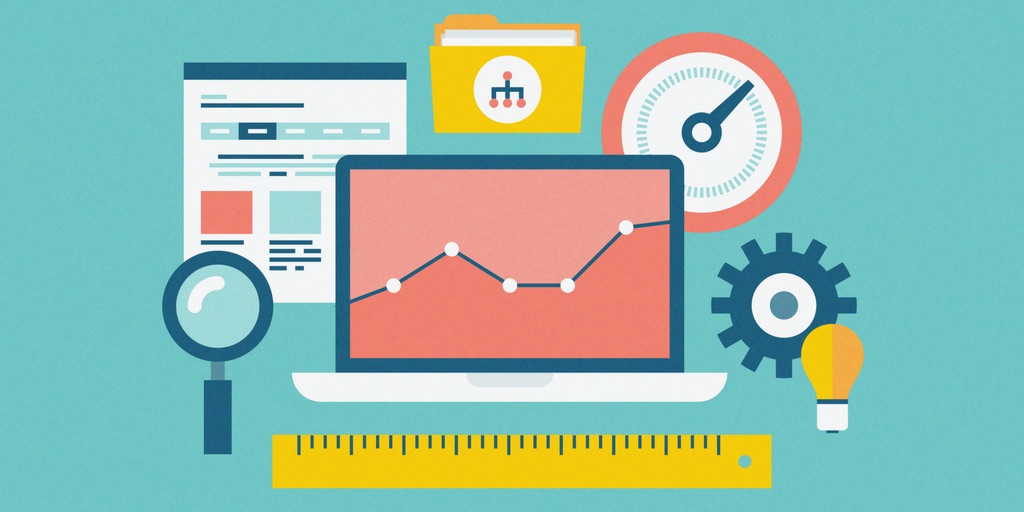 By now you're aware that quality is key in all SEO—and link building is no different. Google has no tolerance for black-hat techniques or link schemes.
Google's created a set of Webmaster Guidelines that it uses to determine ranking.
Link schemes are a violation of these guidelines and result in punishment in the SERPs. Google defines a link scheme as "any links intended to manipulate PageRank or a site's ranking in Google search results."
Here are some examples of Google deems link schemes:
Exchanging money, goods, or free products in exchange for creating links.
Excessive link exchanges (for example, partner pages created specifically to exchange links).
Excessive use of keyword-rich anchor text links done on a large scale or marketing campaign.
The use of automated programs to create links unnaturally to your website.
Poor quality directory or bookmark websites.
Forum comments that include links within the post or signature.
Google advises that webmasters gain links naturally through quality content. They also advise adding nofollow links to prevent penalties.
6

Types of Links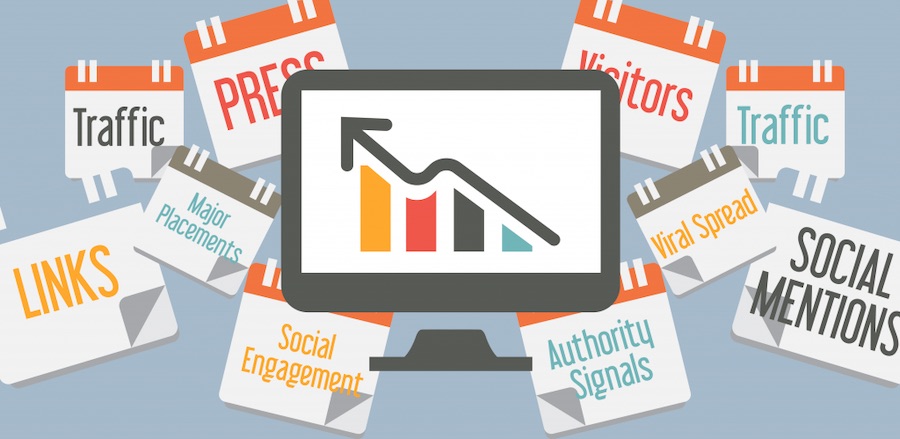 Now that you're aware of how link building works, let's get into the types of links available to you.
6.1

Social Bookmarking

Social bookmarking is an off-page SEO tactic that refers to websites that webmasters use to share their content. In terms of off-page SEO, these types of sites are great for exposing your content to a new audience.

For example, an influential person in your industry may see your content and link to your website.

Social bookmarking websites are websites you're already familiar with. Here are some of the most popular social websites:
Twitter
Pinterest
StumbleUpon
Dribble
Reddit
Scoop.it
Here's another comprehensive list of social bookmarking websites that've proved to be effective.
6.2

Guest Posts

Guest posts are a great way to generate authentic links. If you've ever read a blog or online article, you've noticed it includes an author bio. In the bio, the author adds their information, along with a link to their website.

Suggest guest post ideas to people in your industry to generate good links back to your website. You'll also notice more traffic to your website with this technique.

Remember that guest posting isn't self-promotion—you're not adding links to your website within the content, only your author bio.

Looking for more information on guest posting? Quick Sprout has a great resource for advanced guest posting.
6.3

Broken Link Building

Broken links are found all over the internet. Websites and their content constantly change, which means links that once worked may no longer be live.

Broken link building is a white-hat tactic that requires you to search for broken links in your niche, recreates that content, and then presents your new content to another influencer in your industry. You then ask if they'd like to use your new content as a fixed link.

In order to find broken links, you'll need various tools to help you out. There are plenty of broken links finding tools online that will help you get started. Here are some of the most popular programs:

Once you've found broken links, you need to determine which of these links will add value to both your website and the linking page's webmaster. Here are some things to consider when you're looking for broken links:
Far too many outbound links
Spammy backlinks
Low word count
Low-value content
Content unrelated to your industry
6.4

Blogger Outreach

Blogger outreach, or gathering manual links, is one link-building technique. But where do you start? Are there any bloggers within your industry that you think could use your valuable and relevant content? Reach out to them!
Keep these things in mind before sending your pitch:
Show value: Chances are no one will bite on your pitch unless you show them how your content is valuable.
Do research: Cold emailing potential contacts without any personal connection will have your email end up in the trash folder. Make sure to connect with your potential contact on a personal level after you've researched their brand, blog, or website.
Show your best work: This one should be a no-brainer. You only have one impression to make—don't waste your chance by sending mediocre content.
If you're not sure where to start, HubSpot has great email outreach templates to get you started.
6.5

Link Buying

Link buying is tempting—especially when you're first starting out. However, the process of link buying directly violates Google's Webmaster Guidelines.

Instead of purchasing links, Google prefers users to earn their rankings based on the quality of their pages.

They advise that users purchase advertising that links to the user's website. But, the ads must pass Google's Webmaster Guidelines. In order to do this, webmasters must add a nofollow tag to the link.

Legitimate businesses or websites are at risk with Google if they choose to purchase links directly.
6.6

Blog Commenting

Most blogs have their comments set so only nofollow links are allowed. However, there are ways around this in order to get valuable backlinks.

For example, instead of dropping a link to your blog or another page at the end of your comment, place it in the middle where it fits in a natural way.

Using anchor text instead of entering the full website helps prevent your comment from being flagged as spam.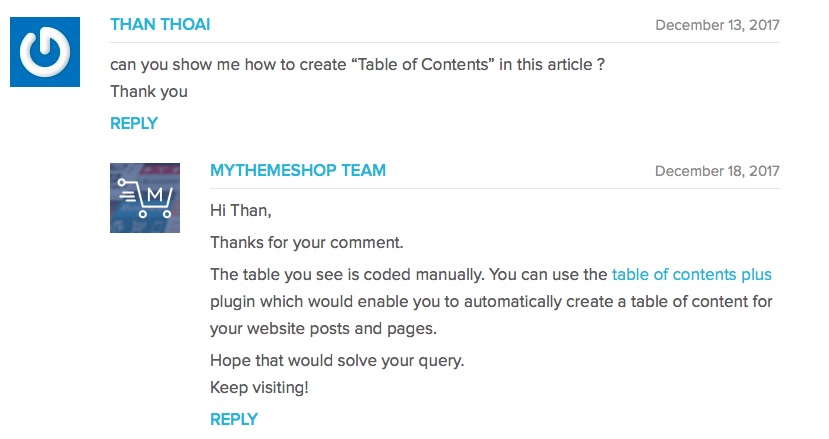 6.7

Relevant Forums

Like blog comments, most forum comments pose the risk of being removed for spam. But if done correctly, they're a great way to get backlinks.

Unhelpful comments with links in the signature or post are generally marked as spam by most forums.

However, if you're making useful comments in the forums and using anchor text to link relevant pages, you'll find forum comments increase website traffic and SEO.

Check this list of dofollow forums to use to increase your backlinks.
6.8

Q&A Websites

There are tons of Q&A websites online, but one of the most popular sites is Quora. There are tons of topics to choose from, which makes finding your industry or niche easy.

In order to start answering questions, you'll start by adding topics. This is where you'll add keywords relevant to your website.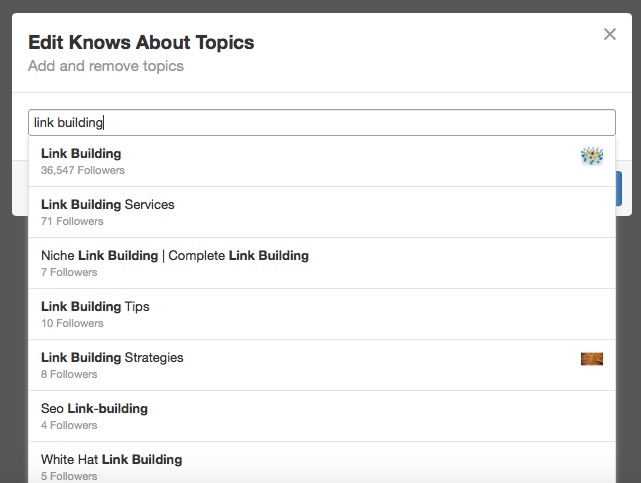 Once you've added a significant number of topics, Quora generates a list of questions to answer. Some things to consider when looking for questions to answer:
How many people are following the question.
How recent the question was asked.
How relevant the question is to your content.
So, how do you use your answers to generate links back to your website? Write a brief, relevant answer to the question while also including a relevant link. Here's an example: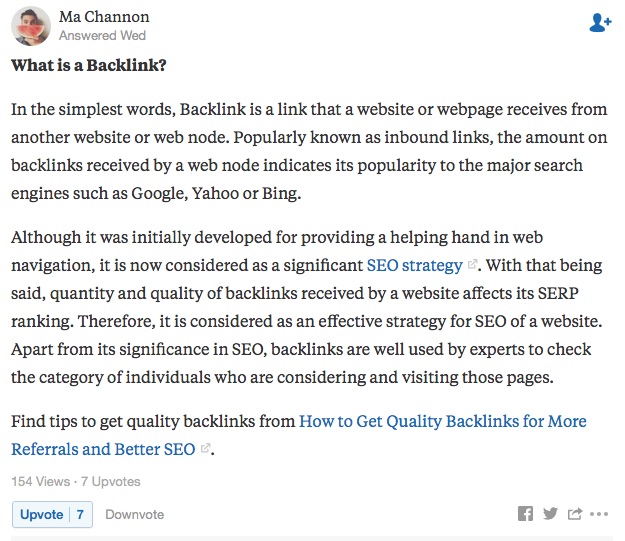 6.9

Infographic Embeds

Infographics are one of the most effective types of content. The easiest way to start your infographic link building campaign is to use an embed code within the code.

It's easy for other users to save your infographic to their own hard drive and share it. With this type of sharing, you won't receive the link credit. Use a tool like Siege Media Embed Code Generator.

Copy and paste the code into your text editor at the top and bottom of your infographic to increase the number of shared links.
6.10

Article Directories

You may not be familiar with article directories. They're websites where writers can submit short pieces of content (usually 300-500 words) along with a bio and several links with anchor text.

This content is submitted to several article directories where it's hopefully picked up by other users to place on their websites.

This content is usually paid for. Article directories used to be a way to get backlinks. But since the Google Penguin updates, this type of link is a thing of the past.

Matt Cutts from Google posted a video stating article directories should be phased out as much of this content is considered to be spam.

Remember that Google rewards original, quality content—something article directories aren't able to provide. Per Cutts, they tend to house "spammy content."
6.11

Resource Pages

Resource pages are ideal, not only because you gain links, but because they're a credible source. But how do you find these resource pages? The quickest way to locate resource pages is a Google search. In your search, add a keyword + resources.

For example, if you're looking in the link building niche, you'd type in: "link building + inurl:resources" There are a few other combinations that will result in similar results, including:
Link building + intitle:resources
Link building + inurl:links
Link building + intitle:links
This will narrow your search down significantly, making it easier to find exactly what you need. Here's what came up when we typed in "link building + inurl:resources":
Once you've determined that your content fits a resource page, reach out to the author!
Often times, there's a line asking for additional resources, or there's a contact page form to fill out to add resources. Be confident, and let the webmaster or author know exactly why your link fits on their resource page.
For more help with link building with resource pages, check out this step-by-step guide.
6.12

PBN

A PBN, or a private blog network, is a tricky tool that when used is highly effective. If you're rather crafty, this is a tool you want to take advantage of.

Ultimately, a PBN is a set of domains that you own. Once a domain's registration has expired, users purchase them.

Once you own the domain, you have full control over the content and the links, making it perfect for your own link building campaign. Expired domains help your campaign because of their age.

When ranking pages, Google takes into account the age of a domain. Google also looks at how many links were linked to and from the expired domain.

A PBN works well for a link building campaign because you're able to alter the content to fit your niche. You also have control over the anchor text used to link back to your website.

Remember the power of anchor text we discussed earlier in this post? All links and content that funnel from your website to the PBN rank higher because of the expired domain's authority.

Here's a great resource to get you started.
6.13

Podcast Links

When thinking about links, you think about the written word as opposed to the spoken. But podcasts are an excellent way to gain exposure to your website and brand.

In fact, 112 million Americans have listened to at least one podcast! Guest interviewing on a podcast also gets you plenty of links. How? Here are some of the ways you earn links when you use a podcast:
Content is easily repurposed into blog posts, social media posts, and articles, providing you links back to your website.
Show notes that include links back to your website.
Podcast reviews drive traffic and links back to you. They also build authority.
The ability to share and link back to the podcast, increasing shares.
In order to earn a place on a podcast, find podcasts that relate to your industry. Search through Apple iTunes and Amazon to find podcasts based on your niche.
Often you'll find contact information for the hosts. Reach out to them and tell them how your guest interview adds value to their podcast.
In this case, it helps to listen to the podcast and understand how the host works, what they discuss, and the topics their listeners are interested in.
6.14

Video Links

Here's another link that you may not have thought of. Videos are great because they're shareable, and can be created by a repurposed blog post. You're also able to add a call to action (your link) directly to the video, specifically if you're using YouTube to host your videos.

Add-ons known as annotations or YouTube Cards allow you to add a link that users click on within your video content. Add your website's link directly within the video's description to build more links with your video.

Here's an example from Target. You'll notice in the bottom right-hand corner there's an option to link directly to the store's website.

For an extensive guide on building links with video, check out Moz's blog.
7

Beware of Penalties for Unnatural Links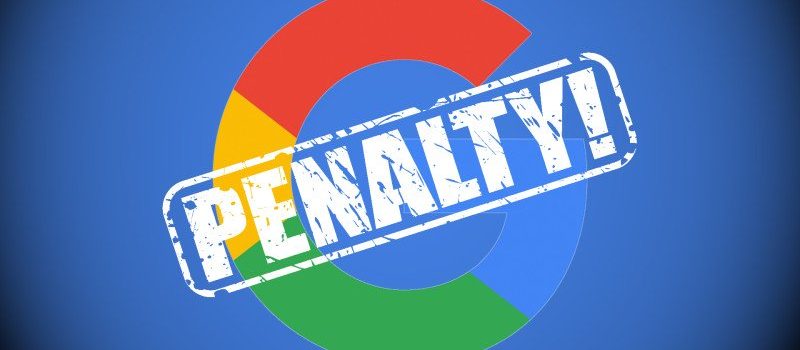 If you violate Google's Webmaster Guidelines, you will be penalized. The penalties vary depending on the severity of the violation.
In some cases, your website will be completely removed from the search results pages. There are a few types of penalties we'll discuss here.
7.1

Manual Penalties

Google has members within their spam team that will manually apply a penalty to your website if they find you in violation of the guidelines. Here are some of the manual penalties Google penalizes for:
User-generated spam
Unnatural links to your website
Little or no value content
Hidden text and keyword stuffing
Sneaky redirects, known as cloaking
Not sure if you've received a penalty? First, see if your page is showing up in SERPs. Then, see if your site is underperforming. If you notice a significant drop in traffic, there's most likely a problem. These are the most common indicators of a penalty.
If you're not sure after checking these two factors, check Google's Manual Actions report.
This report shows all the penalties that Google has found manually. There you'll find the reason for the penalty, and which parts of your website have been affected by the penalty.
If you find you've been penalized, Google recommends you file a reconsideration request that includes:
How you've fixed the problem.
A promise you won't participate in this type of violation again.
Evidence to support the above.
Google then decides whether or not you've shown sufficient evidence for them to remove the penalty. There are instances in which Google has asked users to keep working to fix the problem until it meets their guidelines.
You'll find their decision in your Search Console account. A reconsideration request also doesn't mean that your website will automatically return to its previous place in the SERPs.
7.2

Algorithmic Penalties

This type of penalty is found when Google bots crawl your website. Your website is automatically penalized if a violation is found. Simply fixing the problem resolves your violation.

The next time Google crawls your website, the violation is lifted. These types of penalties aren't found on the Manual Actions report, but you'll know if you received a penalty if your traffic drops significantly.

If you've fixed the issue and still notice a penalty against you, you may need to file a reconsideration request to Google. Generally, algorithmic penalties are given as a result of things like low-quality links.

Google constantly changes its algorithms. In fact, these changes occur daily, whether they're minor changes or huge updates. Many of them don't shake up the SERPs, so you don't necessarily notice them. However, there are recent Google algorithm changes that have changed the way websites show up in the SERPs.

One recent update is the Fred update that dropped in March of 2017. This update focuses heavily on the Webmaster Guidelines.

Many websites were affected—mostly those who had "thin" content, or low-quality content that was only created to generate revenue. These pages were full of affiliate links and ads, with content that brought little to no value to the audience.

This past December there was chatter that another update, similar to Fred, dropped. Coined as "Maccabees," this update has shown its targets are also low-quality pages that are overusing keywords.

None of the specifics have yet been confirmed by Google, but SEOs are noticing changes in the SERPs. Per Google's spokesperson, Danny Sullivan tweeted that no significant changes were made.

Though these updates haven't been officially confirmed by Google, this shows how frequently changes are made, and how significant these changes can affect websites.
8

How to Avoid Google Penalties for Unnatural Links

No one wants to see the hard work they've done on their website go down the drain because of penalties.

So how can you be sure to avoid penalties for unnatural links? We're covering a few things to keep in mind as you begin your off-page SEO strategy.
8.1

Excessive Link Acquisition

We briefly touched on link schemes and the excessive use of link exchanges. This type of behavior results in penalties by Google. However, that doesn't mean you're not able to exchange links for links.

As long as you're not doing it excessively, Google doesn't penalize users. For example, if your linking is relevant to another user in your industry, and vice versa, this practice is appropriate. Remember to not practice in excess.

Google also discourages the use of partner pages that are used explicitly for cross-linking. Spam team members and crawl bots notice patterns. If they see you're using these types of links and websites excessively, you'll receive a penalty against your website.
8.2

Diverse Anchor Texts

Before the Google Penguin update, webmasters were overusing keywords as their anchor text. This was a red flag to Google.

For example, users who wanted to rank for link building were using the keyword "link building" as their anchor text for every single link. With the Penguin update, Google started penalizing users who overused keywords for their anchor text.

To avoid this, make sure you're using varying keywords as your anchor text. In fact, as long as your links are of quality, you don't necessarily need to use keywords for every single anchor text.

If you're worried about your current content and links, run a report with your Monitor Backlinks account. On the left menu, there should be an option for anchor text.

Try to aim for less than half of your keywords used as anchor text. As long as you're diversifying your anchor text, you won't have a problem with Google.
8.3

Site-Wide Link Detection

To prevent disastrous penalties from Google, you'll need to keep an eye out for troublesome factors such as site-wide links.

These links are those that are found all over your website, specifically in your sidebars and footers. An example of a site-wide link would be a mark showing your template or theme was created by a specific developer.

These appear on every page of your website, and they're an easy way for sites to get links. They're of no use to your website visitors and they are usually considered spammy.

To determine whether or not your website contains site-wide links, you'll need to do some digging. This requires you to manually check your site for links.

If you're creating free WordPress themes or other templates that include these links, try adding a nofollow tag so you're not at risk of violating the Google guidelines.
8.4

Follow or Nofollow?

We briefly touched on dofollow and nofollow links earlier. Both of these types of links serve their purpose. But as a webmaster, wouldn't you want to always use dofollow links?

This depends on your intent and whether or not you're following the guidelines. Google advises that users use nofollow links in certain situations. These include:
Untrusted content: Prevent spammers and hackers from attacking your website by using the nofollow tag when linking to untrusted content. This type of content may include user comments or other pages you don't want to support directly. Many blog owners include nofollow links within their comment sections. This prevents heavy spamming on blogs. However, you may monitor your blog comments if there are comments that may be relevant or helpful to your website.
Paid links: Google does not support paid links under their guidelines. To prevent this, use a nofollow link before any paid links. This indicates to Google's crawl bots that that particular link will not pass link juice towards that particular site.
Crawling: Bots cannot sign in or register on websites. If you include sign in links or register links on your website, Google's crawlers aren't able to access those links. Save the effort and include a nofollow link along with these types of links. This way, the bots crawl more important pages that require indexing.
9

Monitor Your Link Profile to Fight Negative SEO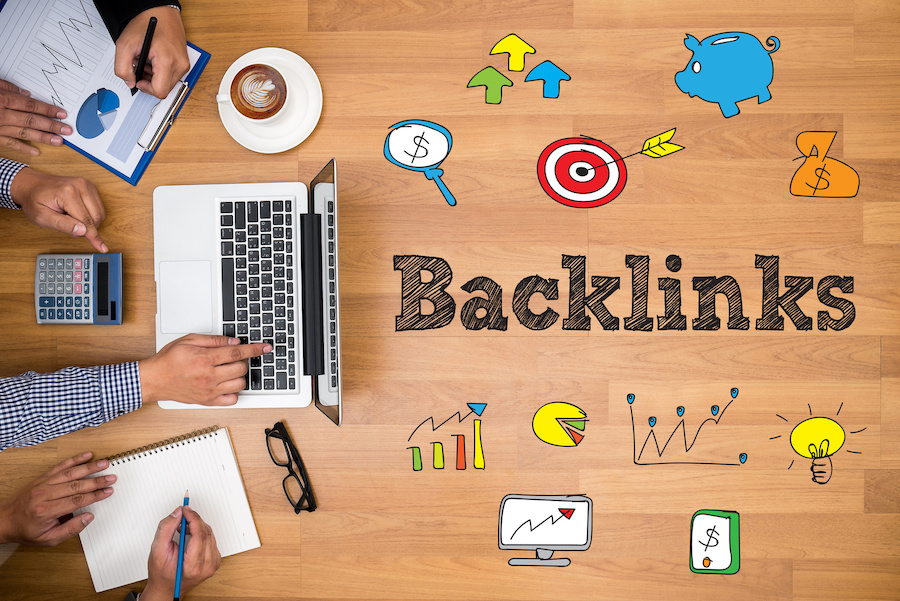 Negative SEO is a very real problem. In fact, there are websites that accept payment for spamming and hacking websites with low-quality backlinks.
One of the most important steps you can take to prevent this is to monitor your link profile. There's software like Ahrefs and Open Site Explorer that allow you to manually check for spam links and redirects within your website.
But one of the easiest tools on the market is MonitorBacklinks.com, a tool that automatically sends you updates when your backlinks are negatively impacted by negative SEO.
You should also keep track of your best backlinks. This means sorting them by PageRank within your monitoring software. Spammers work to remove good backlinks by contacting the webmaster and asking them to be removed.
Essentially, they pretend to be you. Prevent this by always using your domain email when requesting links. This way, other webmasters will know when a spammer is impersonating you.
Once you've sorted your best backlinks, you'll notice immediately when one of them has been removed. If you notice one of your best backlinks has been removed, immediately contact the webmaster and inquire about the reasoning behind the removal.
10

Conclusion

SEO is a complicated subject and it's constantly changing and evolving. As Google changes its algorithms, SEOs need to keep up with the changes.

As you can see, much of off-page SEO has changed throughout the year thanks to Google's algorithm updates. Quality links and content are rewarded, and those who don't abide by Google's guidelines are penalized.

To keep your website flourishing, you must first understand the impact of links off-site. Building quality links using white-hat tactics require effort, but you'll notice the payout tenfold.

Practices such as link schemes only hurt your website in the long run. You have control over where you choose to build links off-site—make sure you're choosing quality over quantity.