I'm sure you've been hearing a lot about PageSpeed. Everyone seems to have something to say on the matter and it feels like it's only become a topic of serious discussion in the past year or so.
So why the sudden obsession with PageSpeed?
Well, it comes down to Google. She's been changing things up as far SEO goes in the past few years and PageSpeed is something that she's been pushing. Why?
Let's find out.
Here is why PageSpeed is important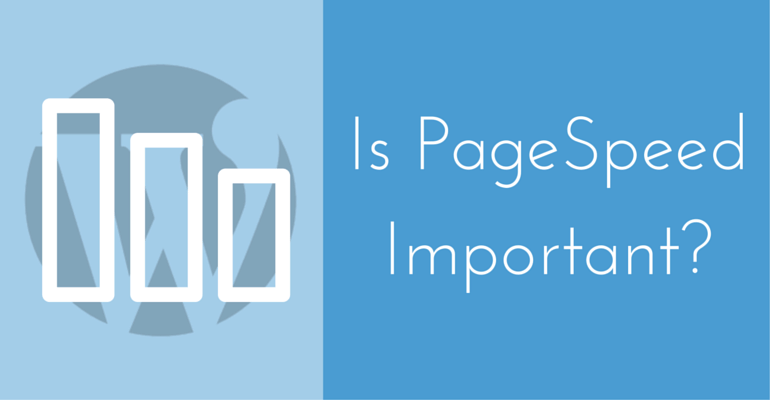 Why is this important? Three words:
Google says so.
However, taking a few moments to consider why she feels this way will help you understand the reason behind this and help with how your visitors view your site. Consider a WordPress blog which takes ages to load. Would you like to visit that blog again?
Consider this fact: Google is a business that offers a service.
Just like any business that wishes to succeed, Google focuses on delivering a great service to her customers. But customers of Google want two things:
They want their questions answered, and
They want it 2 seconds ago
Google is like the fast food of internet and people expect to get what they want faster than you can bat an eye at.
Google wants to keep her customers happy and she determined that delivering sites that load faster is one way to help do that.
Don't believe me? The read this quote from the Official Google Webmaster Blog:
Speeding up websites is important — not just to site owners, but to all Internet users. Faster sites create happy users and we've seen in our internal studies that when a site responds slowly, visitors spend less time there. But faster sites don't just improve user experience; recent data shows that improving site speed also reduces operating costs. Like us, our users place a lot of value in speed — that's why we've decided to take site speed into account in our search rankings.
And you thought I was joking when I said, because, "Google said so."
Obviously, PageSpeed is indeed important since it is a factor that Google uses to rank websites, however with that being said, it's not the most important thing on the list. However, if you are just launching your blog, prefer to use fast loading WordPress themes only.
There is a reason why professional bloggers prefer only premium WordPress themes.
You could have the fastest site on the block, but if you're not providing unique, useful, shareable content, then you're not going to get any gold stars just because your site is fast.
Content is the key to seeing any results with regards to SEO, and everything else — including PageSpeed — comes after that.
So what should you do at this point?
Well, just because your site speed isn't the defining factor of your SEO efforts, that doesn't mean that you should ignore it.
Here are 3 things you can do today to help with your PageSpeed:
PageSpeed is still important so it would make sense to test your page load speed
Gauge your results that pop out from testing your PageSpeed and make the needed changes
Don't obsess over how fast you site loads because you'll drive yourself mad
Tools for testing PageSpeed

When it comes to testing PageSpeed, I say, go to the source. Google's Webmaster Tool, PageSpeed Insights, is a free tool you can use to test both your desktop speed and your site's mobile speed.
Using it is the same as other popular online tools.
Enter your URL,
click the button that studies the load time,
and then wait for the results.
PageSpeed Insights will kick out a score of 100 to let you know how your site stacks up and it will then offer suggestions on how to makes changes in order to boost your page load times.

Though it's good to see how Google sees your site speed, I also like to use GTMetrix for testing purposes.
This online tool is also free to use, but it offers a more elaborate and extensive breakdown of what is working for you and what is working against you. I also kicks out a score for your Yslow result.
From here, you can see what gets a failing grade and then GTMetrix will tell you how to fix the issue. If you're not a very technical person, then it may seem like a bunch of gibberish, but many of the fixes that need to be made are relatively easy.
Here are some common issues that play a factor in slow PageSpeed and how to fix them.
Tips on fixing your PageSpeed
There can be quite a few things that play into your site being slow. Below are some issues you may face and how to fix them:
Your Host Provider. Though cheap shared hosting is appealing because of the price tag, it's not always going to help you out in the speed area. Many companies that offer Managed WordPress hosting are better options than other non-managed hosting providers because they offer features like high-performance caching and other things that boost page your loading time. SiteGround is great if you're on a tight budget, but WPEngine and Bluehost Managed Hosting are both great options as well.
Your Images Aren't Compressed. Compressing your images doesn't make them lose their quality, but it does reduce the strain it puts on a server to load them. By taking the time to Compress your pictures on your site, you can seriously help your loading time. Try using a plugin like EWWW to compress existing pictures in your media file. If you use a Mac, then you can also use ImageOptim for optimizing your pictures before you even upload them to your site.
Your WordPress Theme Just Ain't Cutting It. Many people will choose a WordPress theme based solely on the look of it without ever considering if it's really up to par. There is more than one way to create a WordPress theme and many have unnecessary code or files that put more strain on your server and thus bring your PageSpeed down — not in a good way. The best thing you can do is to switch to a theme that is coded properly, but at the end of the day, that choice is really up to you.
The results that one of the online tools puts out will give you a better idea of what you can do to help your PageSpeed so be sure to keep checking back to see what you can do and how your changes have made an impact.
How MyThemeShop themes can better your PageSpeed score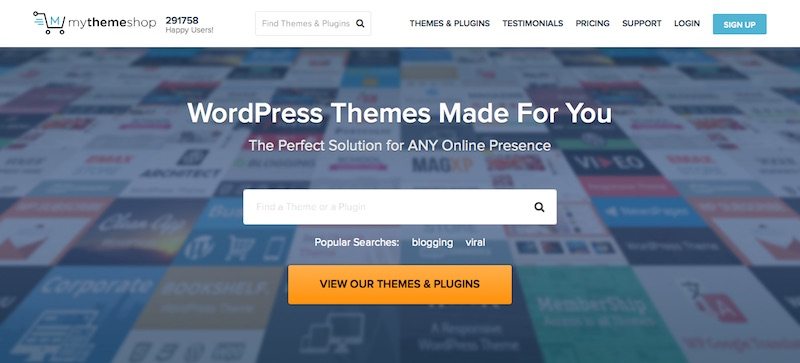 There are literally thousands upon thousands of WordPress themes available on the web. But there are few themes on the market that are coded to a standard so as to not weigh down your site speed.
MyThemeShop is a theme shop which has taken the time to create themes with a keen eye on the aspect of PageSpeed with many of our premium WordPress themes.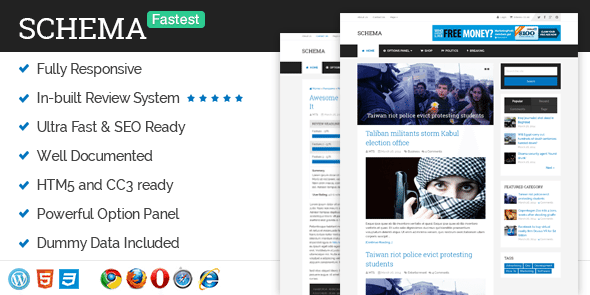 Our SEO theme Schema is a blog styled theme that is our fastest theme and one of the fastest themes — period.
In fact, the development team put such a focus on creating a fast theme that in a side by side comparison, Schema beat out the Genesis Framework in nearly every area (surprising, I know).
That alone is a reason to take a closer look at the theme.
You can see the results of that speed test here.
Schema isn't the only theme we have that is optimized for superior PageSpeed.
Magazine had a PageSpeed score of 95 out of 100 and on the initial test (including demo content) it took less than one second to load.
SociallyViral and SteadyIncome are two of our most popular themes that have lightning-fast page load times.
If you're looking for a WordPress theme that is great for SEO in more ways than one, then be sure to check out one of the themes mentioned above.