Three years later, I can vividly remember the day I launched my very first blog ever. Well, it wasn't much of a fanfare, and I didn't have the experience and knowledge I'm sharing here today, but still I was excited to high heavens. I was stoked I was going into business for myself; that I was going to work for no man but myself; that I was finally taking my destiny into my own hands. You know, the master of your fate, the captain of your soul kind of thing.
Well, long story short, things didn't pan out as yours truly expected, and – one year in – I was ready to set the tools down and give up. I'm glad I never gave up though, because as I pen down this piece, I pay my bills and enjoy a few luxuries all thanks to a career in blogging. I also learned a lot about the blogging business, even though my plan was everything but perfect back in December, 2012.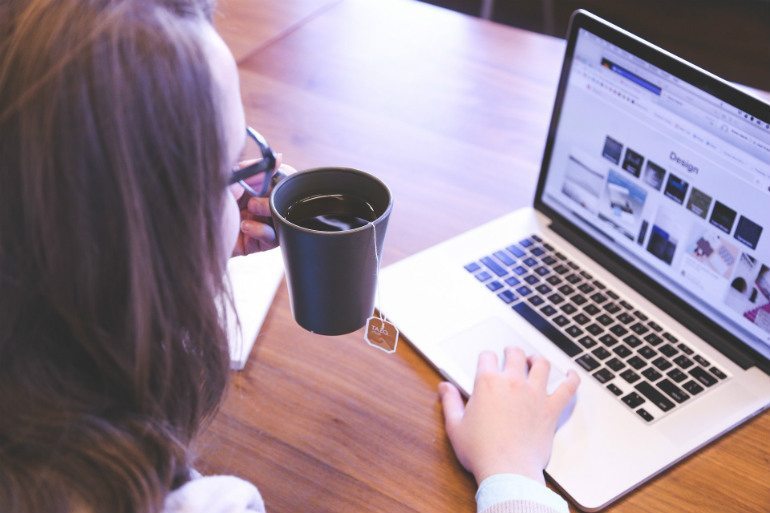 In this post, I will share lessons from my past experiences, and seeing I'm still learning the ropes, and in the process of launching a brand new blog myself, I'm looking forward to getting a few pointers and tips from you as well. Okay, are you excited? Yes? Great, let's drop the anchor and set sail.
Start with a Plan
Nobody ever wants to hear they don't know everything there's to know about any particular topic. A flaw of the ego, it's a challenge I've contended with all my adult life. An ex of mine once said to my face that I was 'one with a hard head', and it would take a boat-ful of will power and convincing to get me to change my ways. It hurt, because she bruised my ego, even if she was just being honest.
Being 'hard-headed' is exactly why I started my blogging business without a solid plan, but just an idea; an inkling that was largely fuelled by Napoleon Hill's Think and Grow Rich. I went into blogging eyes shut partly because I loved writing, and partly because I wanted to show off to friends who said I was crazy to base my dreams on a mere eBook thought I knew everything there was to know about the biz.
However, starting without a plan was a grave mistake on my part, because it delayed my very transition into a paid blogger. As I've already mentioned, I was convinced I knew everything there's to know about blogging after reading a few blogs for a relatively short period.
Without a plan, I wasn't prepared for the challenges I faced after launching, and I couldn't read blog posts fast enough to find solutions, because it was overwhelming. Heck, I didn't even plan how I was to promote my blog. I didn't have an editorial calendar, or even a content strategy. I was confident in publishing random posts at least twice a week, and then waiting for the readers to rain down from heaven. I had bucketfuls of ego. Hey Kanye? Sadly, I had no plan.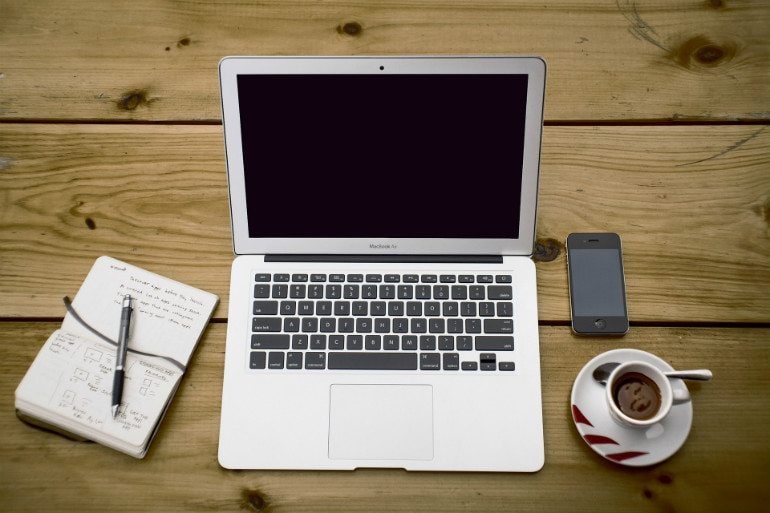 Well, as you'd expect, I burned out, lost focus and nearly gave up. I will let you on a little secret. My saving grace came in the form of guest blogging after reading a motivational post by one and only Bamidele Onibalusi. I converted my dying WordPress blog into a mere portfolio, and have been blogging on other platforms ever since. This, however, wasn't in any plan, since I had none to being with. It was a lucky move I chanced upon at a time I needed bailing out so much.
Now I know better, and take time to prepare a viable blogging plan that takes care of everything from design, content development, traffic generation and monetization among other things. I urge you, before everything else prepare a plan since it makes your job ten times easier than if you were just shooting out of the blues. So much for a guy who read Think and Grow Rich a couple of times. I forgot the most fundamental of lessons: always have a plan.
You have that idea that's keeping you up at night, tagging away at your heart looking to come to life. You feel it in your gut it's a great idea, and you'll make a killing. But hold your horses mate, start by charting a plan. You can dive in head first if you'd love to spend the next six months fluttering about without making any real progress. If you want to make the big strides though, you need a plan. Questions to keep in mind include:
How will you source content? Who will create the content?
How often will you create content?
What's your niche? Is it even lucrative?
What's your growth strategy?
How will you generate traffic?
What's the purpose of your blog? What topics will you cover?
If you will monetize your blog, how will you go about it?
If things don't work out as expected, what's your exit strategy?
How about your financial projections?
Et cetera
A plan helps you to maintain focus, develop short & long-term strategies, and show potential investors you mean business. Don't fret about taking time to develop a plan; it's your blueprint for your success. After all…
If you fail to plan, you're planning to fail! – Benjamin Franklin
Actionable Tip: Get out a piece of paper and start by writing down your idea. Follow that up with the objectives of your blog. Devise content, marketing and monetization strategies next. At the time being, your plan needn't be complicated; just a few lines showing you how you'll move from point A to point B all the way to the launch and beyond. Enough about planning already, let's get back to the affairs surrounding the actual launch.
Create a Beautiful Blog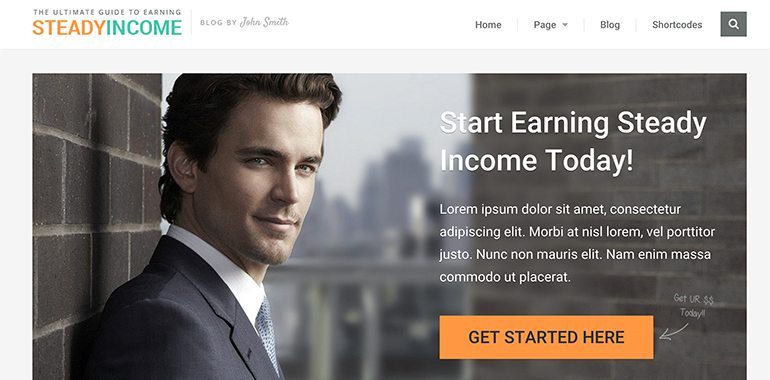 Considering you'll be creating amazing content for your blog, you will need a well-designed website to support your content creation efforts. Think of your website design as a compliment to your content. People are always going to form opinions about your brand and blog based on what they see. The opinions better be favorable.
You aim should be to leave a great first impression. Keep in mind that even if you have great content, your web visitors will first judge your brand and blog based on the aesthetics. Your design shouldn't be the reason why readers leave without engaging with your blog. It should be professional, yet intriguing.
You should go for a clean and lightweight design. Your blog shouldn't take an eternity to load as that kind of thing is bad business for SEO and user experience. Further, your website should be easy to navigate; your readers should be able to read your content, subscribe, share your blog and leave comments without breaking a sweat.
The photos and images you use should be nothing short of beautiful and relevant. This include your logo and brand images.
Actionable Tip: With the countless WordPress themes at WordPress.org, and our wide selection of premium WordPress themes, you're really spoilt for choice where choosing the perfect theme for your blog is concerned. Ensure you keep your design interesting but simple. Take your own photos if you know your way around cameras. There are many sources of great imagery online be it icons, vector images, royalty-free images etc.
Create the Right Content for Your Launch
When I started, I had about ten posts lined up on my blog for the launch day. They weren't exactly what you'd call spectacular, but it was a starting point. The worst part is out of the ten posts, I promoted exactly none when I went live. I remember dropping my domain at a few places online, making a quick update on my Facebook and Twitter pages, and that was it. People would eventually find my content, I consoled myself after staring blankly at the zero hits I was getting on launch day.
My real problem wasn't really failure to promote the content, but the lack of highly-valuable content that would have garnered me some hits even with minimal promotion. I don't know whether this is because I had no idea what I was doing (without a plan) or because I wasn't confident in my writing abilities, but one thing I'm sure is it held me back from achieving some level of success on day one. I don't want you to repeat my mistakes.
Actionable Tip: Invest time in creating a highly detailed guide or an expert roundup post that you will promote heavily long before hitting the launch button. This guide will be your viral post. It could be an eBook, or even something unrelated like a giveaway, free membership – anything! Add at least five high quality pillar posts e.g. How-to, case studies, theoretical and rational posts to support your viral post. Just remember to write content that's relevant to your target audience. Offer the guide (and the other offers) to visitors in exchange for their email, which leads us to our next point.
Create an Email List
You don't have to wait until after launching to start building an email list. If you wait, it will only ensure you miss out on traffic you'd have gained from your email list on launch day.
Using a teaser page or one of those nifty Coming Soon WordPress Plugin, and an email newsletter service such as MailChimp or Aweber, you can create anticipation and create an email list that will send you traffic once you launch. Wouldn't that be nice? Instead of starting with absolutely zero visitors, you can start a few rungs up the ladder, which can only open doors for greater things.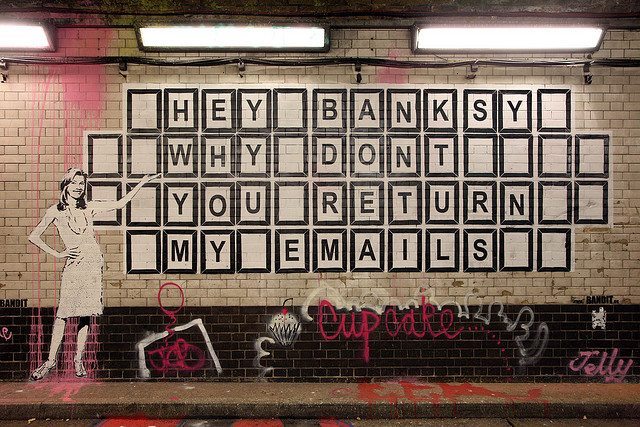 Creating an email newsletter is easy peasy work, and you can do it as easily as the next guy. You can use our very own WP Subscribe Pro plugin to spark subscriber growth at the drop of a hat. To create a professional teaser pages, feel free to check out LeadPages, or the free Launcher WordPress plugin.
Actionable Tip: Build a pre-launch email list by offering your readers an incentive; a free eBook, a discount, a giveaway – anything to get them hitting that subscribe button.
Network to Maximize Your Reach on Launch Day
No man is an island, that's a no brainer. Secondly, if you want to thrive online, you have to start networking like a mad man long before launching your blog.
Influencers with similar interests and target audience are always ready to help you out, so don't hide in a cocoon; reach out to the experts. Become their friend and let them know you exist.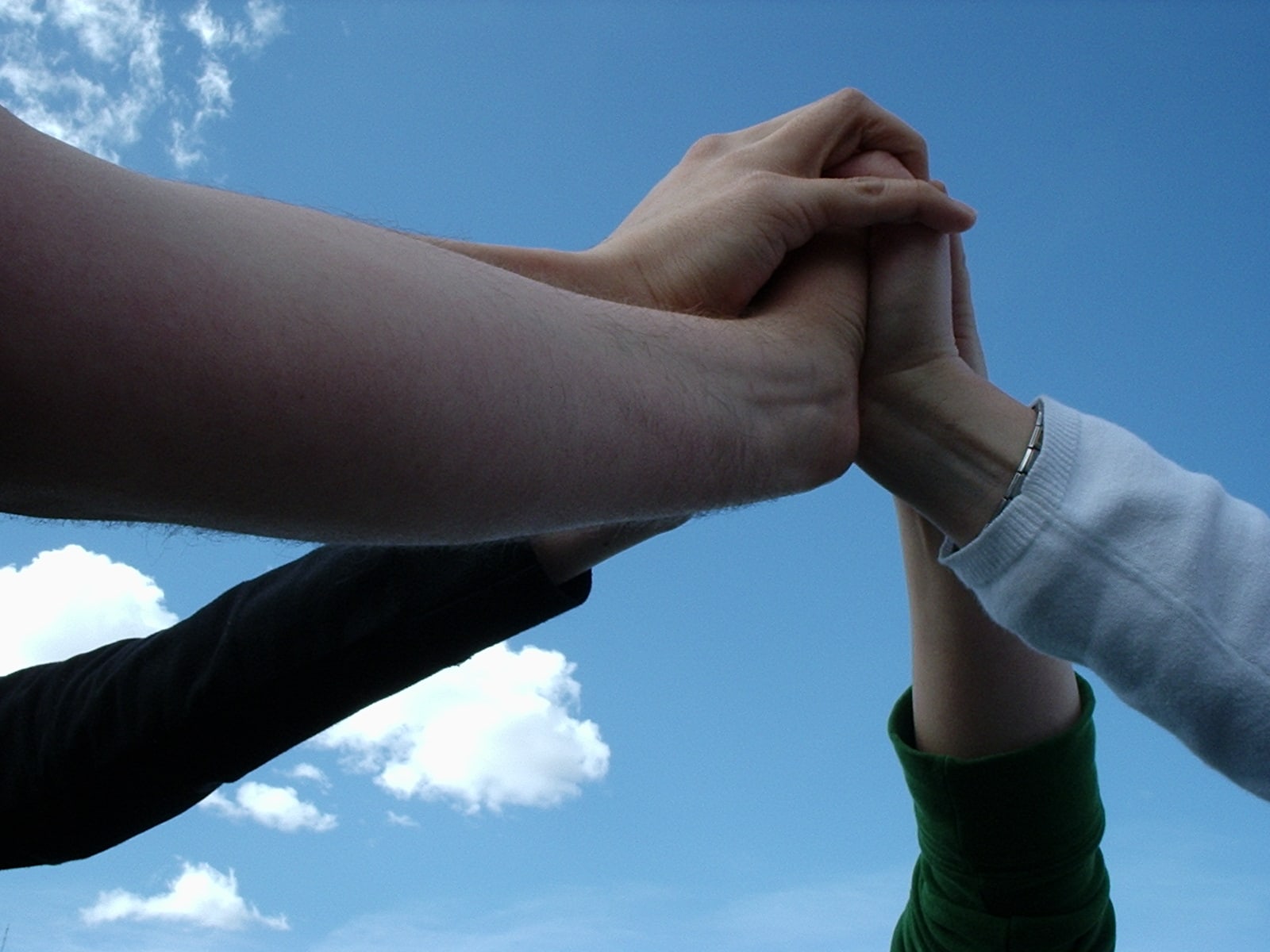 Create a huge list of websites that are relevant to your area of interest. 300 is a good number to start with. List also the top Twitter, Facebook and LinkedIn accounts in your niche. These are the people and experts you want to reach out before launching your website. Ensure that your proposal makes it clear they have something to gain by associating with your brand. Make the other parties understand there's something in it for them.
Actionable Tip: Create a list of influencers and experts in your field and start reaching out before launching. Endeavor to become a friend first, because only then will they feel compelled to spread word about your blog. Be polite though, the world owes you nothing.
Take Advantage of Your Existing Network
Your friends, family and peers are always willing to help you out, but first you have to ask politely. If you believe in your brand new blog, they will be delighted to share the blog for you. Send out invites to existing/previous clients, workmates, partners – anybody you can think of.
Actionable Tip: Don't be afraid; don't be shy – send out those emails to your family and friends asking for their support. You'll be amazed how helpful people want to be.
Establish a Social Media Presence
Just because you haven't built your website, it doesn't mean you can't start building a community around your brand. This is where social networking shines. Create accounts for your business on sites such as Facebook, Twitter or LinkedIn and use paid traffic to grow a community if you can afford it.
Take time to make your presence known in forums and bookmarking sites such as Reddit, Digg, and StumbleUpon among others. Just remember to provide real value by answering questions and solving problems for others. With a community on social media, you won't have to bend backwards for traffic on launch day. Additionally, add social sharing buttons or a share page to your website to boost social sharing after launching.
Aside: A share page is just a page on your blog with your various social media channels, and a number of tools visitors can use to promote your brand new blog.
Actionable Tip: Create social media pages and accounts for your business long before launching. Note that the brand name you like might be unavailable on social media websites, so take your time to find a brand name that you can also claim on social media. Make your social sharing organs readily available to all visitors.
Engage Guest Blogging
Guest posting on other websites is a great way of getting your brand out there and pulling traffic to your blog long before you launch. With a teaser page in place, you can build your email list simply by blogging on websites with the kind of audience you're looking for. When you finally go live, all the traffic sent by the guest posts will land on your new homepage.
Actionable Tip: Look for guest posting opportunities by searching for guest posting/blogging opportunities in your niche. For instance, if you're in the fashion niche, you can try looking up "fashion guest blogging" or something close. Many websites are accepting guest posters right this minute, so don't hesitate taking advantage of the huge traffic potential of guest blogging. Some sites will even pay you as a contributing blogger, and offer you a byline so it's a win-win situation for all parties involved.
Create Google Alerts for Your Brand
You want to keep tabs on your brand mentions on the web. Your best bet here is Google Alerts. Setup alerts for your brand keywords so you can thank anyone who mentions your brand online, while also taking advantage of any PR that might happen when you launch.
Actionable Tip: Create Google Alerts for your keywords.
A Short Break
So far so good, we've been talking about the things you should do before officially launching your website. Keep in mind the launch of your website is an important event and should be treated as such. Keep creating anticipation and don't forget to keep your supporters in the loop.
What else will you need to do when you finally take down the teaser page and unveil your brand new blog to the world? Glad you asked:
Notify your email subscribers – You created an email list – remember? Now it's time to shoot them a quick email letting them know you're finally live. Then encourage them to share your brand new site. After all, if they subscribed long before you launched, they're indeed your brand ambassadors.
Reach out to that network of influencers, experts, family and friends and let them know you just hit the launch button.
Show gratitude to all of your supporters via email, social media, in person etc. It doesn't matter, just ensure you thank everybody who helps you.
Reply to every comment you get on your new site.
Keep churning out more content, and please, please don't compromise on quality.
Final Words
Launching a brand new blog with a bang needn't be challenging. You just need to get started and derive creative ways of promoting your site long before launching. Get people subscribing to your email list, engaging with your brand, and work on growing anticipation using any method available to you. Above all, keep your eyes and ears open about your brand, and always look to add value to your web visitors, pre and post-launch.
It's my hope you enjoyed this post half as much as I enjoyed writing it. Please take a moment and share it with a friend or two who could use some help launching a brand new blog. Cheers to your success!