You'll find lots of interesting posts about productivity tools out there. I have discovered so many wonderful options through them.

But most of the times, I didn't really benefit a lot from such roundups. Not because the tools that were suggested were not great – they always were.
Perhaps, the overwhelming 5+ options suggested under every section didn't work out great for me. 
I just end up bookmarking the post (and never really returning to it). But productivity tools really make a huge impact on your output and its quality.
So, I thought of putting together this list of tools that I use often and that saves a ton of my time.
I'm confident that they will boost your productivity just as they did mine. This will eventually help you to improve your blog with more efficiency.
Whether you're a WordPress blogger or designer, I'm sure your day includes
taking notes, 
sharing files, 
creating invoices,
collaborating with the team and so on.
For all these tasks, I'm sharing my favorite and most productive tool. The only area where I'm suggesting 2 options is task-management.
And that's because I think Asana and Trello are polls apart and equally remarkable. Sometimes, I myself seem to be in a fix about using one of the two.
Otherwise, there's just 1 tool for each purpose.
So here goes…
1

 Asana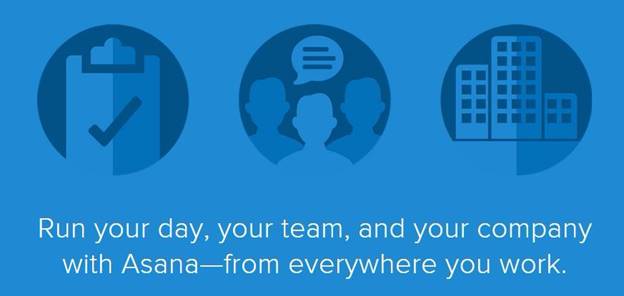 One thing that's common for both WordPress designers and bloggers is that they work on multiple projects.
And without a proper project management system in place, it's easy to lose the handle on track. And the following results can be enough to send your bags packing.
I used to be all up for Google Spreadsheets for tracking, but I was introduced to Asana by a friend. And I'm so glad that I tried it.
Now that I am using an advanced task tracking system like Asana, I can easily feel my productivity soar. Among the other areas where spreadsheets seem outdated, automation is the biggest disappointment.
There's no way to set out reminders for yourself or get notified about a daily to-do list and so on. Asana does all of this and so much more.
It has changed how I plan and track my tasks.
I Recommend Asana Because:
Inviting People Is Easy 
I can invite new people onboard with a single click.
Adding Tags, Attachments and Checklists Is Simple
I'm sure that Gmail, Thunderbird and Outlook have given you tough times too.
I once had to go through a thread with about 100 emails only to find out the one that carried an attachment. All of this after reading quite a few posts about extracting all the attachments from a thread!
It does get messy at times.
Asana lets you add attachments to the project itself. So, you don't have to worry about losing them or go through the trouble of finding them.
I treat Asana's checklist feature as a simple add-on. But it feels good when I have to track several sub-tasks within a task.
When I'm working with a client for a couple of things, I simply use tags to identify the task types. This is a very handy feature when you can see that your task list might just grow pretty long across several domains.
Simply Forwarding Emails Can Create Tasks –  
Upon sign up, Asana gives you a send-to email address. Any email that is forwarded to this email id gets added to your Asana task list. It's an amazing feature and pretty handy when you have half a dozen clients pouring infrequent emails.
Collaborating Is Possible With Comments –
Asana helps you keep your inbox clutter-free as all the collaboration happens over it and not through endless email trails.
Creating Even Unlimited Projects Doesn't Limit Features –
I'm always fishy about apps and tools that run the freemium model. Often the real gems are only available to the pro members.
But Asana offers several power-packed and brilliant features – all for free – for unlimited projects.
So, I don't have to think at all before adding new clients/projects.
2

Trello

Trello is for all the guys who love beautiful interfaces. Trello, with its delicate and beautiful design, offers top-notch project and task management capabilities.
Boards >> Lists >> Cards –  That's how you can organize your work in Trello. You can create projects at the board level. Followed by lists representing your project stages.
And ultimately, the cards that hold the actual to-dos and checklists.
Once you add a task, you can use from an array of options:
Add members
Create checklists
Upload attachments
Add tags
Assign due dates
And finally, share feedback through comments
If you look at these features, they aren't as exhaustive as Asana, but they are perfect enough to get the work done and keep track.
 You can set-up unlimited boards and then go about adding task lists to them.
I Recommend Trello Because:
Getting People Onboard Is Easy –
This is a lot like Asana. You can simply enter a person's email id to add him/her to the board.
Creating Unlimited Projects Is Possible Even With the Free Version –
Just like Asana, Trello has no strings attached here. It lets you create unlimited projects and tasks.
Collaborating With Comments Is Possible –
You can collaborate over comments and ditch the conventional email threads.
Using the Beautiful Interface Is a Complete Delight –
I'm sure that you'll find Trello's design very inspiring. It's strange how even long and piled-up to-do lists can also look that gorgeous.
My only pet peeve with this amazing software is that deleting a card is a pain. It's so non-intuitive, that you'll actually have to look up for it 😉
3

Pomodoro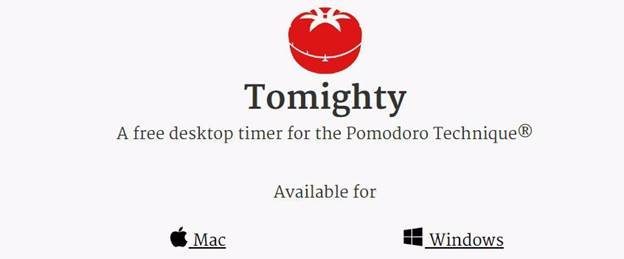 Timeboxing is at the heart of most time management tools and activities. If you just get this one right, you'll do pretty well with the rest.
The Pomodoro technique uses the timeboxing concept to help one become more productive.
It lets you divide your time in chunks of fixed length. Once this period is over, you can choose to take a break (again of pre-decided time frames)
There's a timer that sets off once your break is over.
You can download the free app for your system and set the time lengths as per your productivity.
Traditionally the Pomodoro technique takes up chunks of 25 min followed by 5 min gaps. But I'm sure you can concentrate a bit more than that. So, just download it and discover the maximum period for which you can stay focused and productive.
I Recommend Pomodoro Because:
The Underlying Technique Simply Works  –
I've seen my productivity skyrocket under this technique. And I can guarantee that you too will use your time better with just this one app.
This productivity app is up and running in under 60 seconds.
The Last Few Minutes Crush Feels Crazy-
Just when you're about to feel lazy, you can hear the timer ticking away. It constantly pushes you to reach the target before the timer really goes off.
4

 DropBox

DropBox is a fantastic cloud storage service. It lets you store up to 2 GB data for free. Beyond that, you can either buy extra space or refer friends and leverage some more space for your account.
You can download Dropbox for your mobiles too. Since this is mainly used for sharing files, you can manage it easily from almost any device.
I Recommend Dropbox Because:
Downloading Is All That You Need Sometimes –
I mostly get all the designers to send over the posts' featured images and other graphics to me through Dropbox. There's nothing really for me to do in there other than just downloading.
Sometimes all that you need is the convenience of being able to get the files with just a single click. This is exactly what Dropbox does.
5

 Evernote

Essentially, Evernote is a simple note-taking app. But it comes packed with some really impressive task management and tracking features.
You can also create checklists with it. While there are lots of things that this app can take care of, I still like to use it just for taking notes.
I think that's what it's best at. I use Asana and Wunderlist for the rest.
I Recommend Evernote Because This Tool:
Works Seamless Across All Devices –
No matter where you took your last note, once connected to the Internet, your notes will show up on all your devices.
Uses Tags for Better Organizing –
Evernote lets you tag your notes as you save them. This helps when you want to search for them.
Takes Audio Notes Too –
You can simply speak your notes and record them for revisiting.
6

LastPass

It's so tempting to use passwords like some-obvious-word123#. That's the toughest that our passwords really get most times. Unfortunately, we have to pay for such lapses very dearly.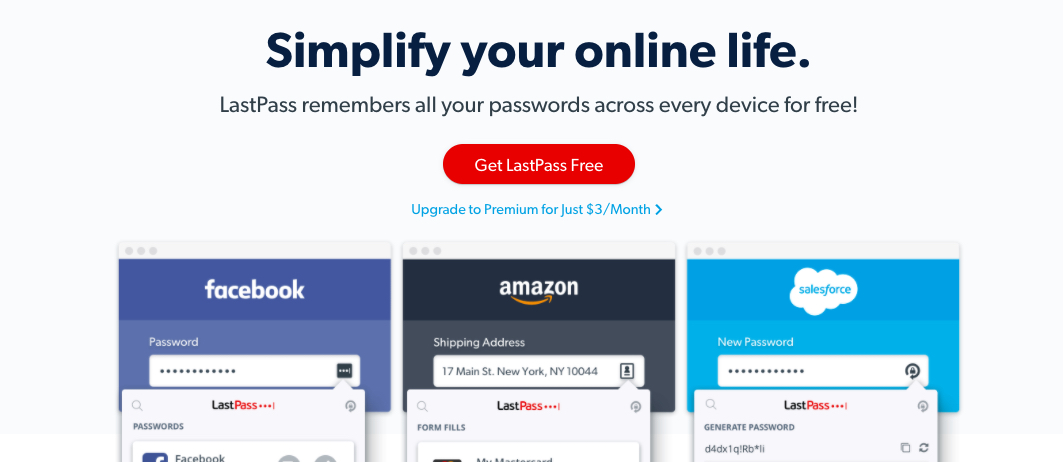 In this context, I often refer people to the infamous LinkedIn security breach, and the stunning passwords that some of us can use for our most important professional profiles.
But fret not.
LastPass is an amazing free service that lets you create and store unlimited login credentials.
You can also download their mobile app for just $10/year. I've been a pro member and must say that it's a little amount to pay for the convenience that you experience.
I Recommend Lastpass Because This Tool:
Creates Unbelievably Difficult Passwords –
Whenever you are signing up for a new site, you only have to click just once and LastPass will generate a tough password for you.
You can choose to go in for a somewhat easy to remember password too.
Remembers All of Your Login Details, Literally –
No matter how many times you sign up for a domain, LastPass will present a neat drop-down list of login details. You just have to choose the one that you're interested in logging in with.
Its browser extension works seamlessly.
Supports One-click Form Filling Functionality
You can also get LastPass to create and remember your form fields. So the next time that you want to get something shipped, you can simply fetch all the details from your LastPass account.
Allows Sharing of Credentials Without Actually Exposing Them –
LastPass lets you share your login details with other LastPass account holders. You can decide if you want this person to be able to see or further share access with other people.
7

Wunderlist

There are quite some inspiring to-do apps out there, but somehow I seem to have got obsessed with this one. Wunderlist is branded as a to-do app. But don't get fooled by this or its finished look.
You can begin working on it by just creating a simple task list, but the minute you need advanced collaborating capabilities, this app can transform itself into a tough taskmaster. It even lets you add attachments!
The free version comes with most of the bells and whistles of the premium version.
I Recommend Wunderlist Because It:
Lets You Add People and Assign Tasks to Them –
You can easily share your to-do lists with other people. You can assign tasks to all the fellow members.
Allows You to Set Deadlines and Reminders –
You can add a deadline to each task and choose to be reminded.
Makes Collaborating a Breeze –
You can simply add comments and the app gives alerts and email notifications about the same. If you don't want too many emails, you can set the notification preferences accordingly.
Offers a Seamless Mobile Experience  –
 It's as good as if the Wunderlist was built mobile-first.
 Extends an Elegant Interface –
It has a lovely interface and whether you're managing your domestic groceries list or complex projects, you'll only find it delightful.
8

Google Drive

Google gives about 15 GB storage space for free. And for an additional $2/month, you can get up to 100 GB storage space. Google Drive is a key workspace for collaborating.
The best part is that you can download apps for your desktop and mobiles and get Drive to work even when you don't have Internet access.
I Recommend Google Drive Because This Service:
Offers Seamless Integration With Gmail
While there are hundreds of other options that provide virtual storage, none of them even comes close to the rock-solid integration with Gmail as Google Drive (for obvious reasons of course).
However, Linux pros aren't huge fans of Google Drive as Google doesn't have an app for this operating system yet.
Works Perfectly With Powerful Google Chrome Extensions –
Google Drive has some interesting extensions that allow you to save links, previews and images directly to your Drive.
Some screenshot extensions too let you save screenshots directly to your Drive folders. This obviously helps in decreasing overhead. Especially when you're creating content mainly over the Drive.
Brings Sleek Collaborating Features on the Table –
Almost all the work that you create over the drive can be shared with your full team. While sharing, you can decide what privileges you want to give to the people who you're sharing the files with.
Comments and feedback can be added right within the files, and you can choose to get notified about the same. Thus collaborating and putting together the full file becomes easier.
Besides, the revision history feature lets you track all the changes to a file.
9

 IFTTT
IFTTT is an interesting service that's gradually picking up. You can use IFTTT (If this then that) to pre-define actions that will happen when certain triggers are pulled.
For example, if your RSS item contains the term "Internet Marketing", you can create an IFTTT recipe that uses this trigger and sends an email to you about the same.
I Recommend IFTTT Because This Tool:
Takes Automation to a Whole New Level –
Without doing anything really, you can have your tasks happening passively in the background. This can save you a ton of time – solving exactly the same purpose as the programmers designed it to.
Creates Highly Personalized and Customized Recipes –
IFTTT is integrated with over tens of hundreds of services across the Internet. New services are frequently added. This huge network allows you to create almost any kind of recipes.
10

Wave

 

Wave is a full suite of business accounting applications, but for the purpose of this post, I'm referring to its invoicing service. It doesn't matter if you're a WordPress designer, developer or blogger, you'll thoroughly enjoy Wave's invoicing service. 
Wave lets you add unlimited clients and raise unlimited invoices for free. The basic (free) plan features are more than you'll ever need.
There's nothing fancy about the invoice though. It's really very basic but the whole process of creating and sending out one is extra-ordinary. While you can obviously use it to invoice your clients, you can also keep a track of your expenses by invoicing yourself about all the expenses and investments that you make.
I Recommend Wave Because This Tool:
Offers Simple Out of the Box Functionality-
You can actually email your invoice within 2 minutes of signing up. If you have overseas clients, you can enter the billing amount in the clients' currency. You can also see its equivalent in your currency.
Supports recurring invoices –
If you have repeat clients that you offer identical services every term, Wave lets you create recurring invoices for them.
Comes with Advanced filtering capabilities –
You can filter out your invoices based on criteria like paid, overdue, partially paid and so on.
11

Hubstaff Tasks – Project Management for Productive Teams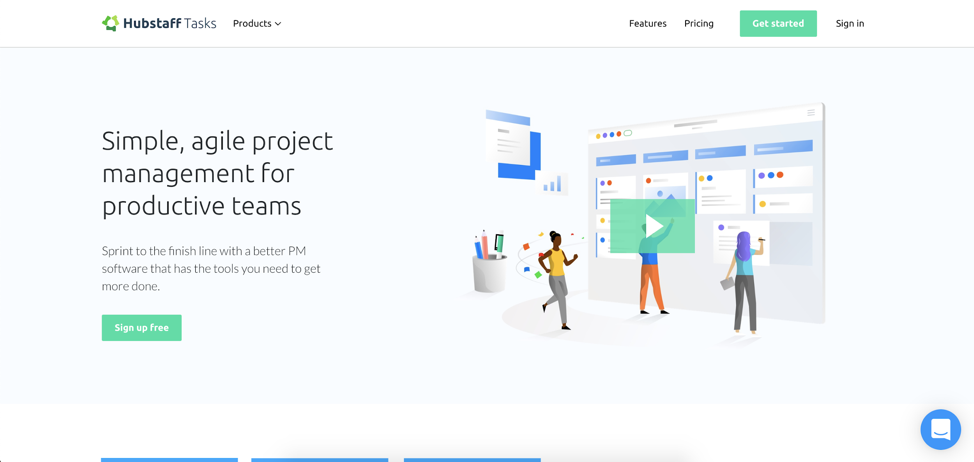 If you are leading a team – regardless of size – we highly recommend using Hubstaff Tasks. Hubstaff Tasks is an easy-to-use Agile project management system designed to support productive teams. Start today with their free plan for up to 5 team members, and stop worrying about your team not making progress. With useful features like automated stand-ups and Agile sprints, Hubstaff Tasks lets you focus on growing your business instead of managing it.
The most notable Hubstaff Tasks features include:
It's 100% free for teams of up to 5 users
Intentional simplicity
Easily view all of your tasks in one place
Agile sprints
And last but not least, automated stand-ups
Wrapping It Up 
This is my suite of productivity tools. I'm sure that you have your own. What's in your productivity arsenal? I'd love to know in the comments.