Shopify and WooCommerce are the two giant e-commerce platforms out there.
Perhaps, you've come across these two e-commerce solutions in the past. According to data from Built With they are, by the numbers, Shopify (18%) and WooCommerce (22%), the two most popular eCommerce solutions on the web.
If you're planning to build an eCommerce store, and still struggling with how to choose the best eCommerce platform, specifically WooCommerce vs. Shopify, that is exactly what this article covers in-depth.
The two platforms have their own advantages and features, which makes it a difficult decision, especially for making a website as serious and delicate as an e-commerce store.
WooCommerce builds upon the most popular content management system in the world (WordPress). On the other hand, Shopify claims to be the most complete e-commerce solution.
WooCommerce is a WordPress plugin for eCommerce sites, and it's not entirely a standalone eCommerce platform. On the other side, Shopify is not a plugin but a dedicated ecommerce platform.
So what are the major differences between WooCommerce and Shopify?
Which one should you use for your online store?
In order to help you pick the solution that's ideal for your store, we'll be digging into each platform and comparing their features and limitations so that you are well informed before making your final decision.
1

What To Consider When Choosing an eCommerce Platform?

Before we compare these two eCommerce giants, let's discuss how to select an eCommerce platform. By knowing what you want to sell, how you want to sell it, and how you'll expand your business in the future, you will then be able to choose the right platform for running your online store.

So what exactly should you be looking for?

Here are a few questions you should ask yourself:
Are you a techy? Do you wish to buy your own hosting and domain and install the software yourself?
How many number of products you'll be selling?
What's your planned marketing strategy? Pay-per-click advertising, email marketing, and SEO are just some available options.
If you have to make a choice, would you go for full platform control or ease of use?
Who will be running the website? Will it be managed by one person? Lots of people? Are you planning to automate a bunch of the processes?
What's your budget? Do you prefer more upfront payment, or will an ongoing payment structure will be better?
Once you have the answers, it's now time to put Shopify and WooCommerce head to head and compare their functionalities.
2

WooCommerce vs. Shopify | Overview

WooCommerce and Shopify are very different from each other in context to how they're used in creating an online store.

In its basic sense, WooCommerce is a software that you need to host yourself while Shopify is a stand-alone eCommerce solution, taking care of your store's hosting.

To put succinctly, WooCommerce is a self-hosted eCommerce platform while Shopify is a fully hosted eCommerce platform.
2.1

What is WooCommerce?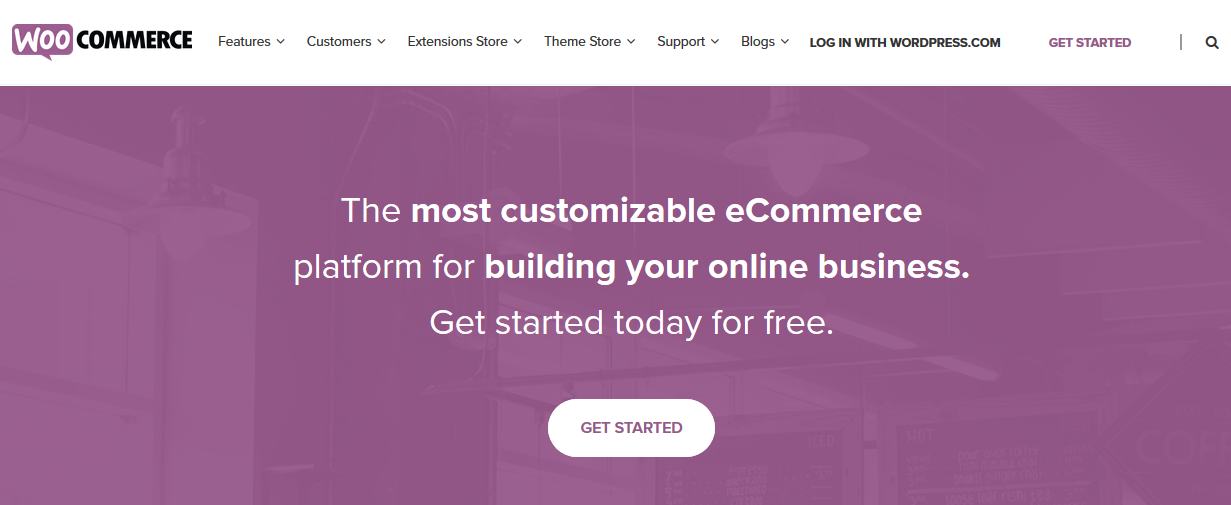 WooCommerce is basically a WordPress plugin with more than 3 million active installs. It allows you to set up a full-fledged eCommerce website on WordPress.
Why WordPress? Because, according to Codeinwp, about 33% of all websites on the internet are built on the WordPress CMS, giving WooCommerce a huge inbuilt market to leverage on.

Interestingly, just like WordPress, the platform is free open-source software, you can download it for free, use, and make some tweaks to match your needs, especially if you have some coding skills.
WooCommerce is not a stand-alone eCommerce solution but a software in the form of a WordPress plugin that adds eCommerce functionalities to your WordPress site. Overall, if you set up an eCommerce site with WooCommerce, you'll be required to get a domain name, web server, WordPress installation, and SSL certificate, which will cost extra money.
With WooCommerce, you can easily add as many products as you like, sell your products and get paid through different payment processors such as Square and PayPal or in fact integrate with a range of notable payment gateways. WooCommerce equally provides a free shipping calculator.
Furthermore, other things you can configure in WooCommerce include:
Product reviews
Taxes
Inventory
CRM
Privacy and notification settings
Once your website is live, you'll also benefit from WordPress inbuilt analytics tracking and SEO tools. That's not all, WooCommerce also integrates with more than 300 extra applications, letting you create an even more customized and sophisticated solution.
2.2

What is Shopify?

About 10% of all e-commerce stores around the world use Shopify, making it the second most common eCommerce platform after WooCommerce.
Shopify is a stand-alone e-commerce solution, unlike WooCommerce, which means that you don't have to integrate it into an existing site to build your store. Just create an account and you'll have a functional cloud-hosted e-commerce website of your own with SSL certificate and a custom domain.
But it's not free!
They have different pricing plans, which we'll discuss below. However, no matter what plan you select, the process of creating your store is the same. You'll begin by providing a few basic business information after which you will be taken to a dashboard where you will be able to manage all your operations.
You can upload all your product catalog through a CSV file from the dashboard, or simply migrate it from another platform. Shopify equally has manual product entry, enabling you to provide as much information you want to provide for your product.
And after you've uploaded your products successfully, Shopify lets you group the products into different collections so customers can find them by category.
From there, you're able to customize your website's appearance/look using any of the free and paid themes offered by Shopify. The platform equally features a drag-and-drop store builder, enabling you to make decorative changes to your website and see their appearance in real-time.
Regarding logistical stuff, you can arrange custom rates and shipping zones from the dashboard, and you can equally get discounted shipping rates via Shopify Shipping.
Additionally, you have to register for Shopify's in-house payment processor (Shopify Payments) so you can get the best payment processing fees. If you're going to use any other payment processor, be ready to pay Shopify an extra fee, which could drastically affect your revenue.
Again, Shopify equally asks you to set specific store policies before launching, such as your refunds policy, terms of service, and your customer privacy.
Once your store is ready, you can test launch it to ensure it works and functions exactly the way you intended. If everything looks good, you can finally launch it online.
2.3

Bottom Line

WooCommerce and Shopify are two fundamentally different eCommerce solutions. Shopify is a stand-alone subscription-based system that comes along with hosting, while WooCommerce is a piece of software that requires to be hosted on a web server by users.
3

WooCommerce vs Shopify | Cost

Cost is usually one of the most critical considerations for eCommerce website operators. You need to weigh the cost of getting started while equally taking note of the variable costs for add-on software and services.
3.1

The cost of using WooCommerce

As we already mentioned above, you'll need to get a domain name, WordPress hosting, and SSL Certificate to set up a WooCommerce store.

We personally recommend BlueHost hosting to host your WooCommerce site. You can start as low as $2.95/month and grab a FREE SSL certificate, one-click WordPress installation, awesome support and FREE domain name for 1 year.

We are personally using BlueHost to host our website. We are 100% satisfied with the quality and support so we are recommending the same.

Good enough, you can find some hosting companies that are offering specialized WooCommerce hosting packages at a significantly reduced cost. Just search on Google and you'll be able to see a lot of results.
3.2

The cost of using Shopify

Shopify makes it incredibly easy to set up an online store, but it's somewhat costly to use. Although they have 14 days free trial, Shopify comes with 3 different pricing packages starting from $29/month up to $299/month, with the costlier plans having lower credit card processing fees together with more staff accounts: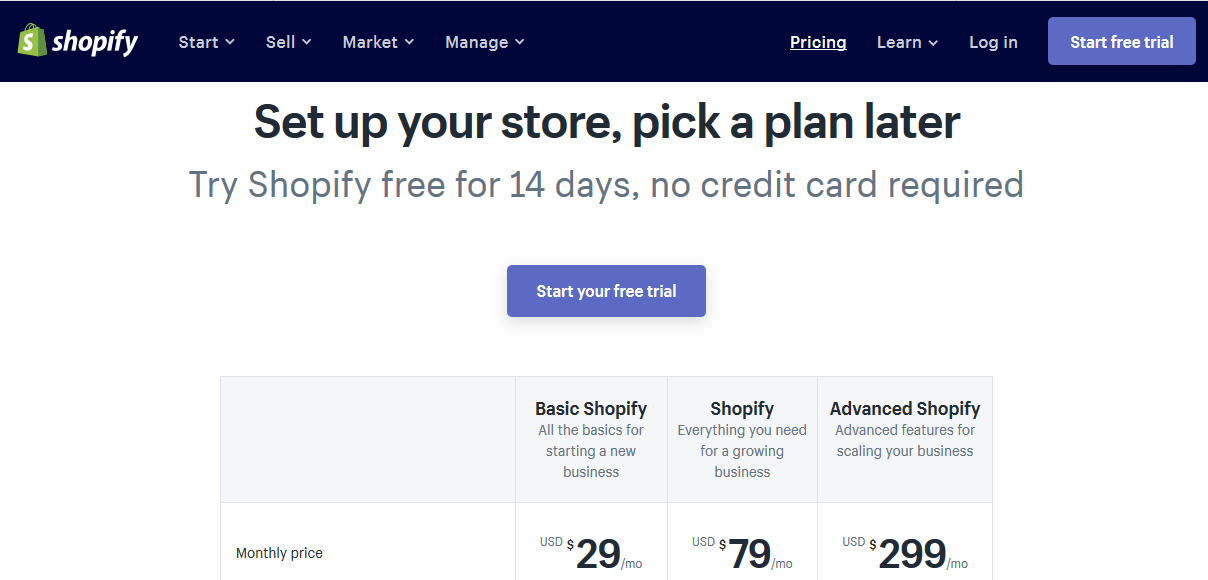 Aside from their core plans, there is equally a $9/month social selling package as well as quote-based enterprise package.
Each of these plans comes with a domain name, web hosting, and SSL certificate.
The good thing is that their basic plan features are more than enough to build a new eCommerce store.
Some of the features include:
Unlimited products
Unlimited file storage
2 user accounts
This pricing doesn't include third-party tools and add-ons needed to take your Shopify store to other levels.
As your business blossoms, these costs will start increasing, and sooner or later, you'll be required to pay in context to the number of sales you get per month.
Furthermore, another thing that'll significantly affect your costs is the payment. Shopify provides their own payments system (Shopify Payments) which costs 2.9% + 30 cents for every transaction.
Although, if you wish to use your own merchant account or third-party payment gateways, then you will be paying a flat fee of 2.0% for every transaction. You can bring this fee down to 0.5% by going for Shopify Advanced plan, which costs $299/month as you can see from the screenshot above.
These payment processing costs are somewhat expensive when using external payment gateways. But if you're just starting and decide to use Shopify's payment solution, then the costs are somewhat comparable to famous platforms like Braintree and Stripe.
Therefore the cost of building a basic WooCommerce store is obviously lower than Shopify. Especially for the fact that WooCommerce doesn't charge you any percentage fee on your transactions which is very nice.
However, the costs of WooCommerce start coming up as you buy premium extensions. Your hosting costs will equally be going up as your eCommerce store grows.
But one good thing about WooCommerce is that you can always find free (good) alternatives to the premium extensions. You can equally reduce your costs by only buying the plugins and tools as and when you really need them.
Finally, with the number of free add-ons and free themes available for WooCommerce, it's apparently the winner when it comes to cost.
4

WooCommerce vs Shopify | Ease of Use

Both WooCommerce and Shopify are basically created with the purpose of offering a very simple and user-friendly eCommerce system. Therefore, both platforms are easy to use. But the question now here is "which of these platforms is easier to use?"

Most people building an online store are neither developers nor web designers. Even users that are familiar with fundamental concepts need a solution that is very easy to use.

Let's quickly see how WooCommerce and Shopify match up in terms of ease of use.
4.1

WooCommerce

As we mentioned, WooCommerce is not a hosted platform, which means you'll be required to install the WooCommerce plugin, keep backups, manage updates, and ensure that your site is very secure.

Although, there are lots of free and premium plugins available in the WordPress plugin repository that can automate the majority of these tasks for you.

When it comes to customizations, WooCommerce is very flexible. You have total control of the entire platform. With the help of over 55,000 WordPress plugins, you can add any functionality you can imagine to your site.

However, there is no inbuilt drag and drop page builder. But you can use one of the numerous WordPress page builders such as Thrive Architect, Beaver Builder, Elementor, and WPOnepager, but it adds to your cost.

The biggest drawback of WooCommerce's flexibility is that it has a steep learning curve and requires more hands-on management of your site. Apart from that, you equally need to register for a merchant account or similar services such as PayPal or Stripe.
4.2

Shopify

Unlike WooCommerce, Shopify is a hosted eCommerce solution, that means you don't require to install, update, or manage any software. Additionally, you don't need to bother about security, backups, performance, and compatibility issues as all these are already taken care of.

After you sign up, the platform will help you immediately to choose a design for your website, after that they'll walk you through the entire customization process as well as help you add your products.

Shopify features an intuitive drag and drop interface – and managing your products, inventory, and sales inside Shopify is effortless.

One drawback of this highly optimized user experience is that your control is limited. You can only make use of the design and development tools offered by Shopify or the add-ons that are available in their marketplace.

However, this is not bad. For most users, the huge collection of themes and extensions available in Shopify is enough to build and grow an online store.

Finally, while WooCommerce has a guided setup wizard that is very helpful, even though we cannot compare it to the onboarding and ease-of-use of Shopify.
5

Shopify vs WooCommerce | Design

Design is yet another critical aspect you must consider when it comes to choosing an eCommerce platform for your store. An appealing and aesthetically crafted design of the store can significantly affect the success of your business.

An eCommerce store design mostly means showcasing different products in a simple and attention-grabbing manner so that prospects can easily and effortlessly shop from the store.

For a great design, you need skills but, if you are a newbie, you can always hire a web designer who could help you design your site.

Now, let's compare the design of these two platforms below.
5.1

WooCommerce Store Design

WooCommerce doesn't offer any specific design as the plugin is primarily built in order to add eCommerce functionality to WordPress websites. Hence, your WooCommerce store design totally depends on the WordPress theme you're using.

For example, here's the eCommerce theme, a fantastic WooCommerce theme we have developed keeping all the essential features in mind: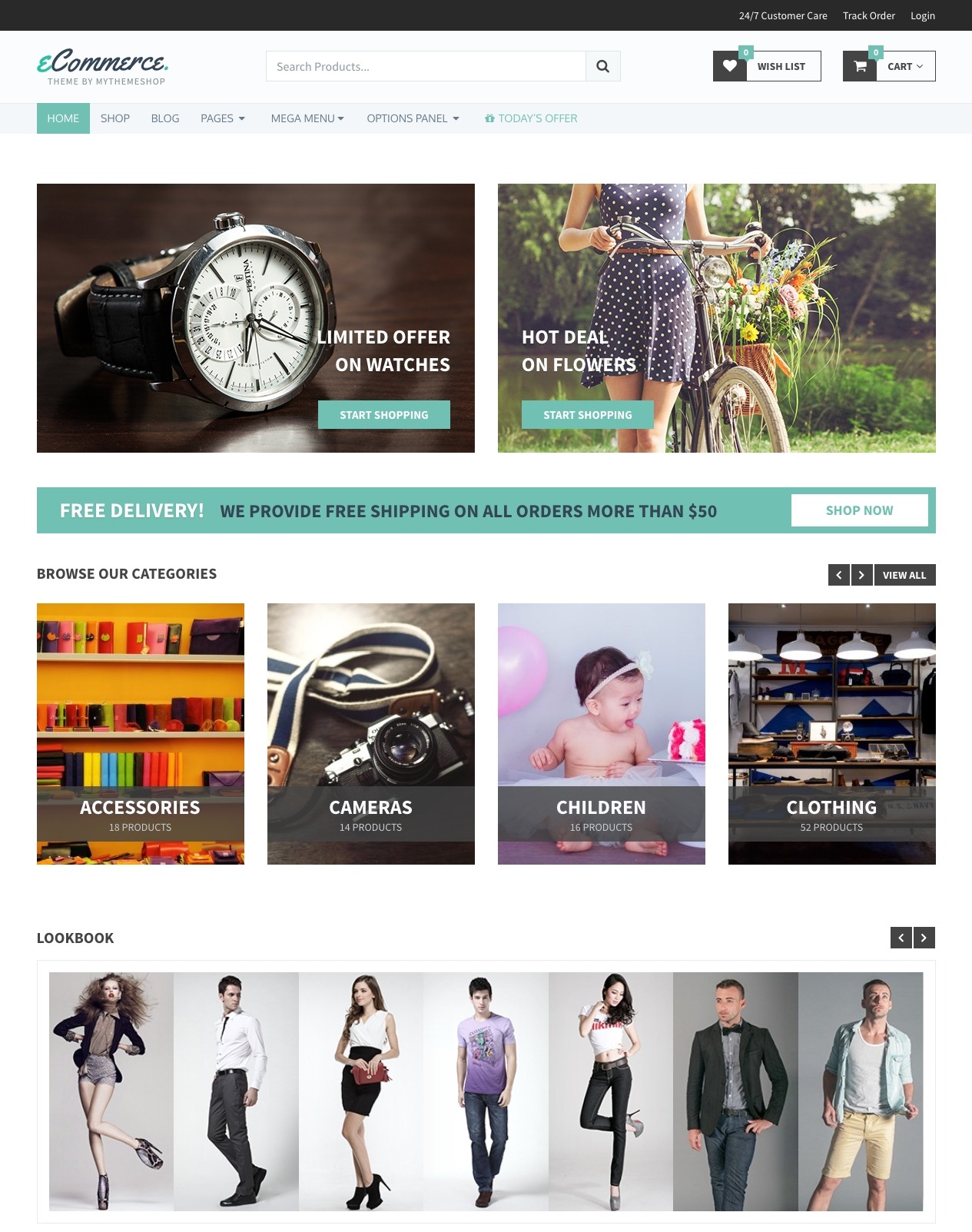 Excitingly, WooCommerce works well with the majority of the free WordPress themes out there as well as most of the other paid themes on the internet.
WooCommerce and most WordPress theme developers follow the same guidelines that is why the platform integrates very well with almost any WordPress theme.
Additionally, there are a bunch of templates we have developed keeping WooCommerce in mind so as to offer easy WooCommerce integration and attractive design to your eCommerce website.
We have created 5 different templates in this single theme so that you can choose the best as per your business needs.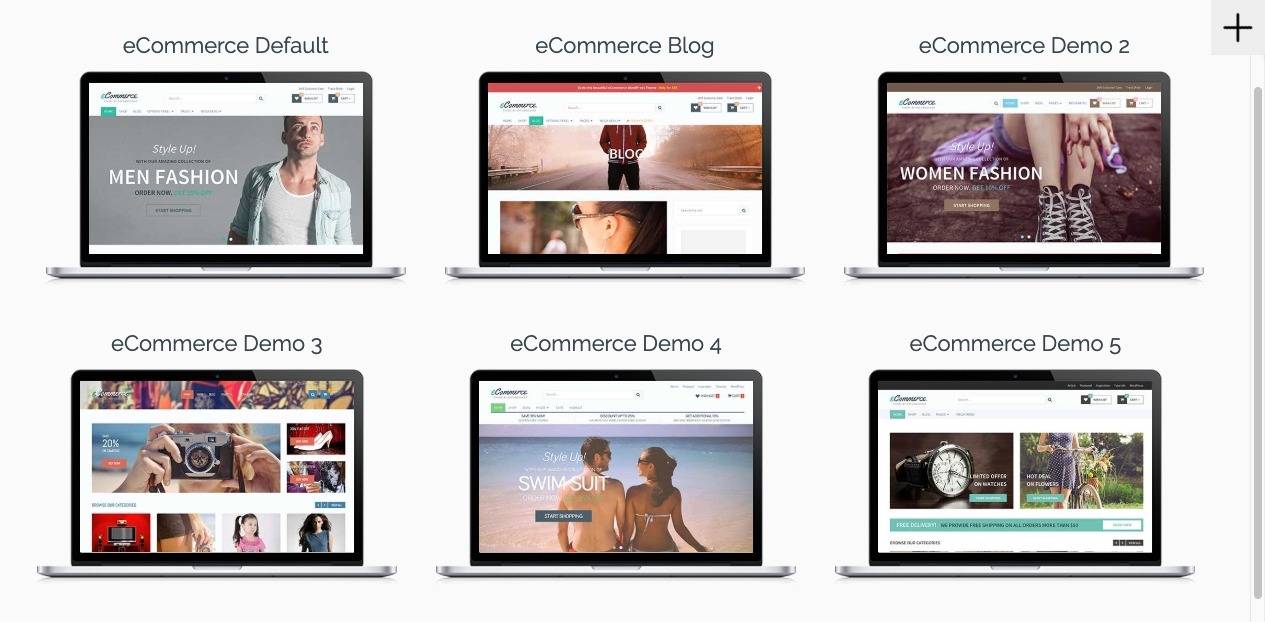 Furthermore, there are thousands of other WooCommerce WordPress themes created by third-party theme providers on the internet – you can find all these themes on the WordPress theme repository.
The good thing is that the WooCommerce platform has no design limitation, which is certainly one of the strengths of this open source software. You can pick a theme from thousands of options on the platform, and also customize your theme effortlessly if you have some coding experience.
5.2

Shopify Store Design

Shopify boasts of more than 100 visually impressive and responsive themes.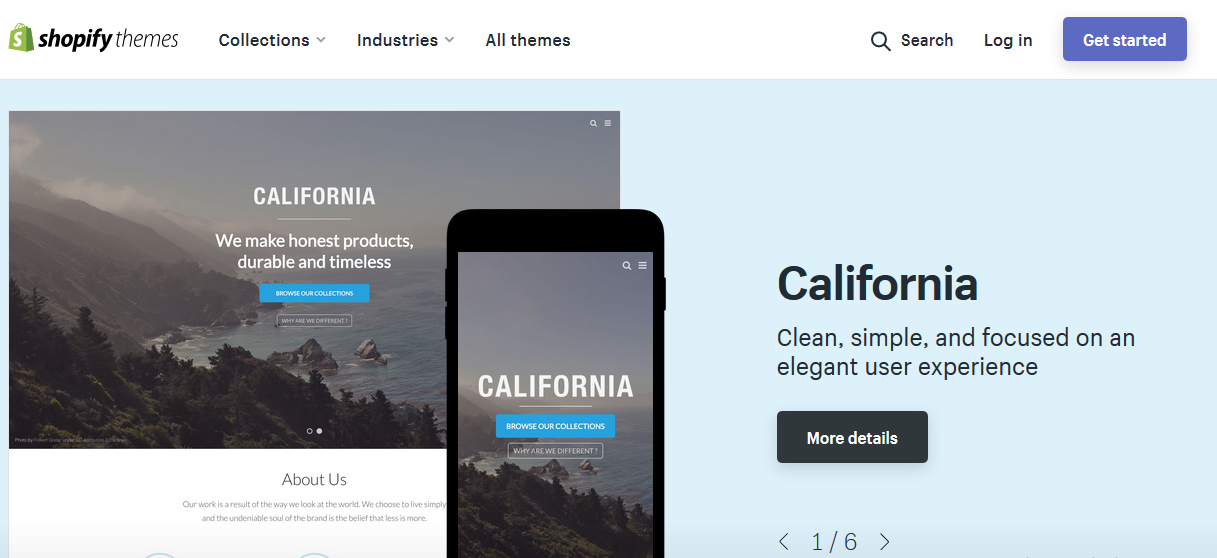 Your Shopify store design is totally dependent on the design offered by the theme you chose.
About 9 out of these themes are free and the premium themes mostly cost anywhere from $140 to $180 which seems quite costly when compared to WooCommerce themes.

Apart from Shopify's owned themes, there are equally hundreds of Shopify themes by third-party theme creators available on the internet. For instance, there are more than 400 Shopify themes available in the ThemeForest marketplace.
You can also search for Shopify themes by category: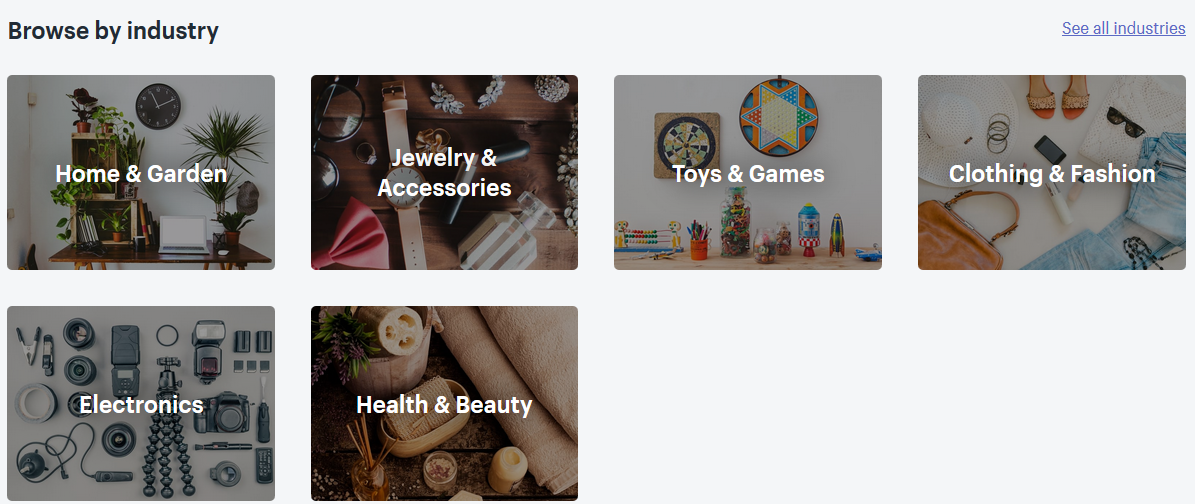 Finally, when it comes to design possibilities, we'll give it to WooCommerce as there are lots of impressive free WooCommerce themes available online, while there are just a few Shopify themes you can get for free.
In addition, the official Shopify premium themes are indeed costly compared to StoreFront (official WooCommerce theme) and its child themes.
6

Shopify vs WooCommerce | Payment Methods

There are lots of good payment gateways you can use for accepting payments on your store. Although some of these payment methods may not be ideal for you, and the other ones may not be available to your customers, that is why it's always vital that the platform you opt for need to provide multiple payment options.

Let's look at how WooCommerce and Shopify compare when it comes to payment integrations.
6.1

WooCommerce Payment Options

WooCommerce offers Stripe and PayPal payments by default, and also supports most of the other popular payment service providers via add-ons.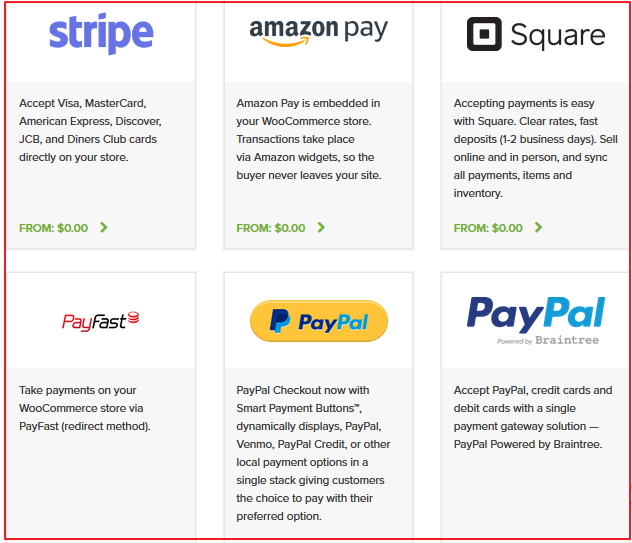 For payment gateways, WooCommerce also supports lots of regional and less popular payment services.
Any payments company can set up add-ons for WooCommerce and also offer support for it since there is no barrier to entry.
Another good thing is that you're only charged transaction fees by your payment gateway or your bank since it's a self-hosted platform. WooCommerce will never charge you a percentage fee on the transactions on your store which is indeed a great plus.
6.2

Shopify Payment Options

Shopify features a bunch of payment options for you to receive payments from your customers. Apart from its own payments solution (Shopify Payments, powered by Stripe) it also features most of the other popular third-party payment gateways out there.
However, Shopify charges an additional 2% fees per transaction made via third-party payment gateways, which is really an issue. And this is apart from the transaction fees this payment gateway will still charge you. However, the fee can be reduced to 0.5% by choosing the Advanced Shopify plan which costs $299 per month.
Moreover, Shopify Payments has no other transaction fees apart from the flat credit card fees. The credit card rates start from 2.9 percent + 30 cents for the basic package and come down for other plans.
Finally, if you are going for your own merchant account, then using a third-party gateway is essential for you, using WooCommerce will save you a whole lot of money.
However, if you own a small store and decide to use Shopify Payments which typically has the same credit card rates as Stripe/PayPal, then it doesn't make any difference.
7

Shopify vs. WooCommerce | Integrations & Add-ons

Regardless of how robust an e-commerce solution is, you'll always need third-party services and tools to grow your store. For instance, a lead generation tool, email marketing software, outreach services, analytics tools, and so on.

Interestingly, both WooCommerce and Shopify have a massive library of helpful extensions and they integrate with a bunch of third-party services.

7.1

WooCommerce Integrations and Add-ons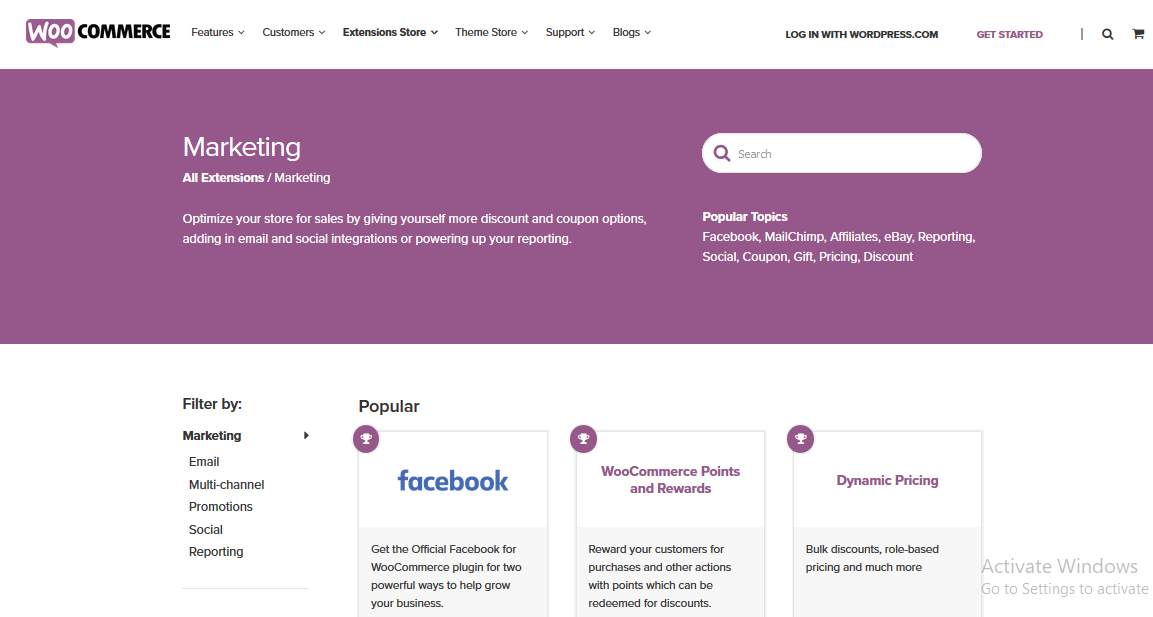 With WooCommerce, you'll have access to over 55,000 free WordPress plugins as well as other premium plugins.
These add-ons can be used for lead generation, payment gateways, performance optimization, SEO, and nearly any feature you can imagine.
As a result of the low barrier of entry, there are a bunch of other add-ons and integrations available for WooCommerce than Shopify. Nearly every third-party tool and service offers their own plugins so you can integrate with your WooCommerce store seamlessly.
You can equally hire a developer to develop a plugin or integration just for your own site. However, it's worth mentioning that WooCommerce is a lot easier to customize.
7.2

Shopify Integrations and Add-ons

Shopify has a robust API and an App Store where you can purchase third-party add-ons for your Shopify store. They have hundreds of apps in the app store covering almost any feature you want to add to your store.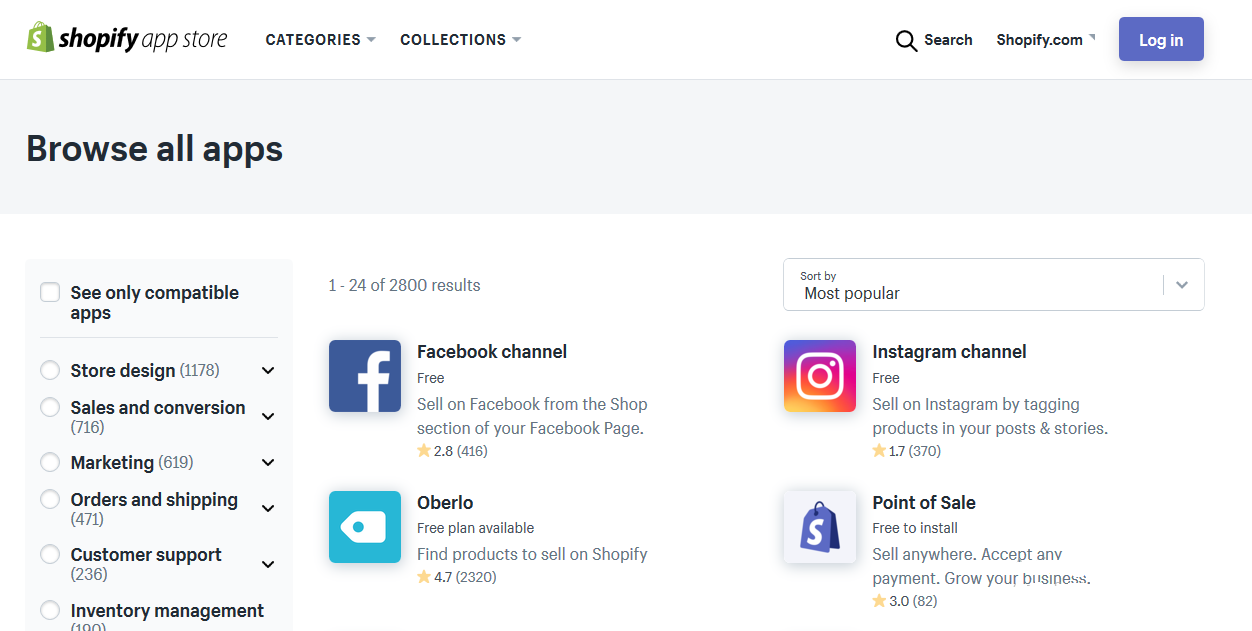 They have integrations with software for SEO, lead generation, discounts, product reviews, countdowns, and a lot more.
Shopify app store contains both premium and free apps, which are usually built by third-party services with their own pricing, and the app will integrate to your store via their APIs. Additionally, premium add-ons vary in price and most apps have monthly subscriptions.
From our experience, we can conclude that submitting an app/plugin is extremely harder on Shopify compared to WooCommerce.
Conclusion:
When it comes to making a choice between WooCommerce and Shopify, the answer totally lies in your individual needs and requirements as we stated at the beginning. You have to go for the platform that suits your needs.
However, if you have a lean budget, have in-depth control, or you just want to experiment, then WooCommerce is perhaps the best option for you.
But if your ultimate aim is reliable scaling, ease of use, then Shopify will likely be a better choice for you.
Regrettably, this isn't a 100% obvious choice, so figuring out exactly what your business need is essentially the best way to determine which platform to go with.