The default WordPress theme is a pretty popular one, but most bloggers switch away from it due to the lack of features and styling options. We took that as a challenge and decided to make one of the most awesome free WordPress theme that is fully functioning and draws inspiration from the WordPress standard theme.
GreenChilli is the resulting theme, and it's a must-have. With a splash of green color (customizable, of course), and some meta-styling on the homepage, GreenChili maintains a traditional WordPress blog feel but takes it to the next level.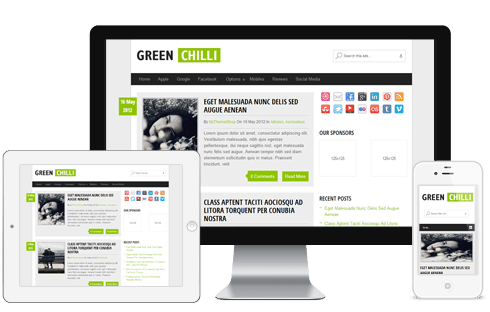 With all the MyThemeShop optimization that you've come to expect, GreenChili will take your blogging to the next level. Related posts, custom widgets are just the start, as the ad spaces are optimized too and you will maximize readership with revenue.
Of course, did we also mention that GreenChili is 100% free? All you have to do is download it and you'll be off and running with the MyThemeShop power.
Check out the demo for GreenChilli: Check the GreenChilli Demo
Now, download it here: Download the GreenChilli WordPress Theme
Enjoy the free theme!
As always, if you have theme requests or feedback, we're always open to suggestion. Thanks for your continued support.