Dear MyThemeShop family, thanks a lot for participating in the giveaway. We were overwhelmed by the reception that you gave us. Also, thank you for the feedback. We are truly grateful for the enthusiasm with which you took part in our survey.
Your Feedback Matters
We heard your responses and are working in the direction of streamlining our products to ensure better user-experience. We have already taken the first step in this direction. The new design of MyThemeShop is live for everyone, which we were testing. Moving along the same route, now we are here with the update of one of our most popular theme, "HotNews", and we also released our new theme, Monospace. And we'll keep releasing new updates and WordPress themes based on your survey feedback.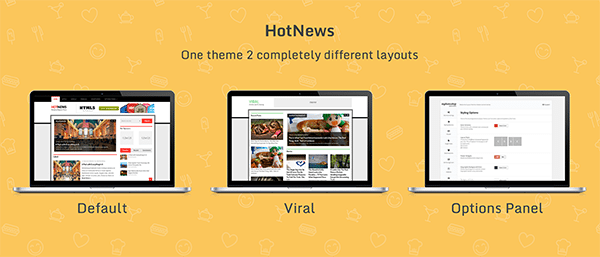 HotNew v2.0
HotNews is one of our prized Magazine WordPress themes and has received a great deal of love and respect from our valued customers. This theme is best suited for those sites that are rich in text and media content. So, in keeping with our objective, the update focuses on a smoother and savvier experience for our users. It comes packed with features that are in tune with the constantly changing web world.
To start with, the most attractive aspect of the theme is that it has a strong framework which directly translates into better functioning for your website. The second aspect is the layout. The update offers you 2 unique layouts to select from, which you can use to create and customize a display of your liking. The third area that we have worked on is related with typography. We have integrated HotNews with Google's font library and thus, you can treat your text to more than 600 kinds of fonts for amazing appearances. Last but not the least, there are more widgets to play with that include the most popular ones.
Well, this update is a result of the exhaustive efforts that our team has put in so as to bring you the best in the genre of news magazine style theme. We have taken every possible measure to address your demands, requests and complaints. We just hope that you appreciate this rollout. Feel free to give further feedback. We love it for this is what keeps us going. Cheers!