Many of the WordPress themes that we've released lately have been dual or tri-column designs that are built to show a lot of content.  This week, we decided to make a theme that goes back to our roots: simple, single column and clean.
The resulting theme is Instinct.  Clean and with a minimal touch, Instinct has a large image format for the slider and thumbnails, which draws the user to your content.  With built-in social media sharing widgets that scroll with the user, your content will get more views and keep your readers engaged.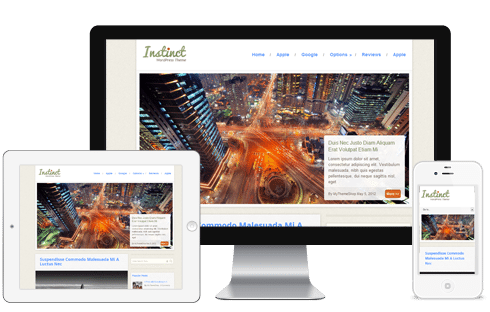 The details are what make Instinct awesome.  With a breadcrumb category navigation, customizable social widgets, custom icons for the meta information, and customizable footer, Instinct takes blogging to the next level.
Of course, Instinct brings all the power from MTS: Custom widgets, custom shortcodes, custom options panel to control all your theme settings quickly and easily, and a responsive design that works on any device size or type.
There's always premium support included, so you can rest easy knowing that any concerns you have will be quickly addressed by a team of expert support staff.
Check out the demo for Instinct here: Check Instinct Demo
And now, purchase it for a low price: Purchase Instinct WordPress Theme
Hope you enjoy the new theme, and we're looking forward to continuing to serve your blogging needs both now and in the future.