When we're not releasing new WordPress themes, we're improving and upgrading our existing themes. Today, we're happy to announce the launch of Minimalia v1.2, which features a variety of updates and improvements. These changes address user concerns and feedback, as well as changing trends and best practices on the web.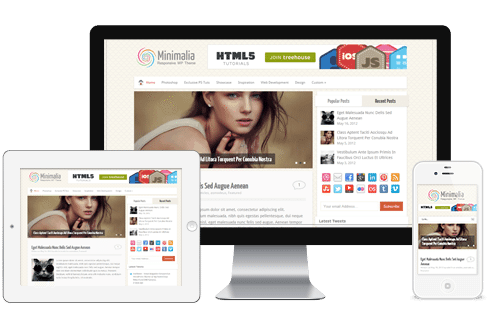 Among other things, we implemented our new options panel, framework, and widgets, as well as made minor SEO and speed optimizations. These updates will help keep your blog functioning at maximum effectiveness and ensure a smooth, efficient blogging experience with successful results. Not only that, it would also help you with better conversion rates on your WordPress blog.
Here is the full changelog list.
Please note that your settings will be erased during the update, this is unavoidable due to the framework upgrade. Therefore, it is advised that you note what your current options panel settings are for each tab.
To install the new theme version:
Connect to your server via FTP, navigate to your blog's /wp-content/themes/ directory.
Download a backup of the "Minimalia" folder and save it on your computer.
Delete the "Minimalia" folder in your blog's /wp-content/themes/ directory.
Download the updated Minimalia theme from admin panel on the MyThemeShop website.
Copy new "Minimalia" theme folder in to your blog's /wp-content/themes/ directory.
Re-configure the theme using the settings that were noted before.
If you have any questions, please create a new thread on our support forum and we will be happy to assist you.