Every so often, we like to release free WordPress themes for our users. Not only does it let us give you a taste of what our premium WordPress themes are like, but it also lets us share our success with the community in a way that empowers us all.
Today, we released a new free theme called Bloggie. Bloggie takes the standard WordPress blog to the next level. It includes everything you've come to expect in a MyThemeShop premium theme, such as our options panel, custom widgets and hand-crafted code and design, but it's free.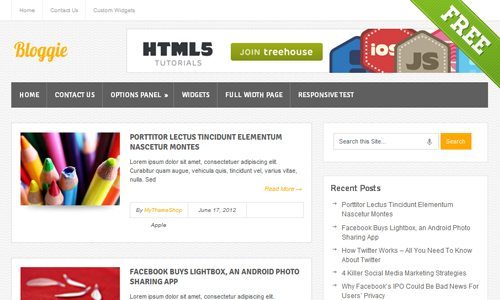 Of course, it's also responsive and includes our free support, so you'll get to experience the premium theme lifestyle for free.
Check out the demo for Bloggie here: Check Bloggie Demo
Pretty impressive, huh? You can get the free download right here: Download Bloggie WordPress Theme
Stay tuned for some more premium themes coming soon, and hopefully, you enjoy Bloggie as much as we enjoyed making it.