You can't always predict how your site will evolve over time. Many sites start off as simple, static sites, then they add a blog and later they morph as they add news portals, galleries, and shop. It's hard to plan for, but that's why WordPress is such a useful content management system, particularly when paired with the right theme.
That theme is Repose. Repose is a flexible, multi-purpose and WooCommerce ready WordPress theme that is perfect for a WordPress blog, business, news portal, online magazine and shop. Repose includes our full library of custom widgets and WordPress shortcodes, so you can easily build and structure pages, posts, and add functionality to build a fully-fledged website in a flash, without the hassles of website builders or having to download extra plugins.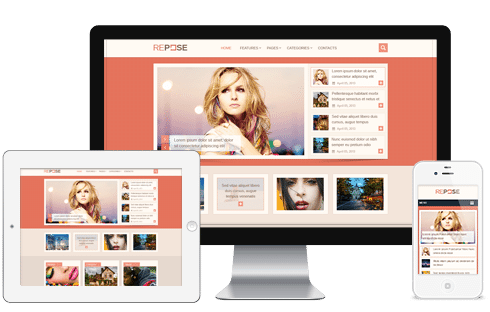 Repose includes SEO and social media optimization, to help you take advantage of the two largest sources of traffic on the web, and it includes AdSense optimization to help you earn more money from your traffic.
Do watch our free WordPress tutorials that will help you to understand the WordPress platform better.
It's coded with HTML5 and CSS3, so it's ready for everything the web has to offer, and with the options panel, you can customize and configure your site to match your own site's personality.
So for your next web project, get the right theme. Get Repose Theme today!