We always love releasing free WordPress themes, as it not only allows us to spread goodwill in the WordPress community forum and lets us show our appreciation for your support, but it also lets us reach new clients and customers around the web who otherwise wouldn't know about MyThemeShop.
Our latest free WordPress theme is Playbook. Playbook is a traditional WordPress theme with a dual column post layout, a fully responsive design, and is jampacked with all MyThemeShop's best features.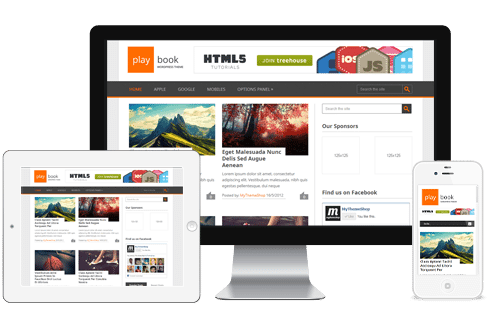 Playbook is 100% responsive, and features a premium layout and displays two columns of posts, allowing you to show more content in less space. Best of all, you can easily customize it using our industry-leading options panel.
Playbook includes MyThemeShop's SEO expertise in the theme, helping you reach the top of the search engines, and it also includes all our custom widgets, related posts and is coded with the latest techniques in HTML5 and CSS3. Plus, you can translate it easily into another language with the translation-ready capabilities.
Check out Playbook's demo |  Download Playbook