As we continue to release updates for each of our older WordPress themes, we're focused on increasing the functionality, extending our newest options to our previous themes, adding new optimizations and addressing some deprecation issues. This week, we're proud to release our TruePixel 1.1 update.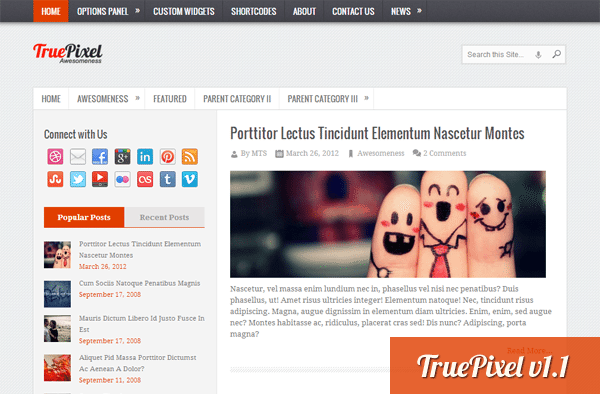 The update for TruePixel contains a variety of changes that you can see in the Changelog. A few of the highlights are the integration of our new framework and options panel, adding a lightbox, some new patterns, fonts and SEO improvements, as well as our latest and improved widgets.
We hope you find the improvements to make your blogging experience even better.
Steps to Upgrade:
Open cPanel and find the folder named 'minimalist' in themes.
Create a backup of this zip folder and delete it.
Add new theme folder or install theme using WordPress.
Activate it, you will not lose any settings from Options Panel but if you have made any changes in core theme files, then those changes will be lost.
You can check live demo here and download new theme files from our Member's area. If you face any problem while updating, feel free to create new thread on our support forum, our support staff will help you.
Please note that, due to new Options Panel update, you will loose all option panel settings, you need only few minutes to setup it again.