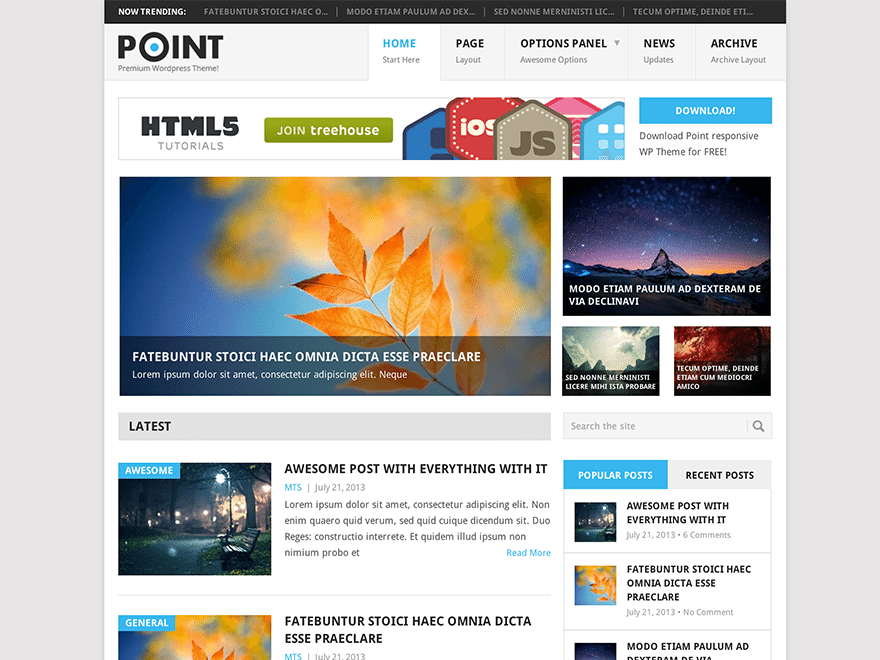 We just released version 1.1 of our Point theme. The old one was one of the best free WordPress themes out there and the new one is even better.
With Right to Left (aka RTL) language support, we hope this theme finds a new home in countries where bloggers needed that feature. We are including our new and improved Options Panel that will make it easier for you to change different aspects of the theme like logos, colors etc.
Point theme supports child themes now, so you won't lose any edits when you update the core files. We have also included our popular WP Review plugin and replaced the tab widget with a better WP Tab Widget plugin that we also offer for free. The WP Shortcode plugin we have bundled with the theme will make it easier for you to add buttons, columns and maps to the blog.

Apart from that, we have also made a lot of minor tweaks and improvements to decrease the load time of the theme. We have removed many useless scripts and other code and optimized the rest of it. We replaced superfish with lightweight code and you can see the results for yourself on our theme demo.
Give it a try and go wild with it, it is free after all.