We've just finished another huge month here at MyThemeShop, and our affiliates continue to rack up sales while our happy customers are reporting record growth for their sites. We're proud to have such great customers and affiliates, and we've been working hard to bring new WordPress themes that live up to the MyThemeShop standard.
This week, we finished our latest theme: Woodie. Woodie is a tri-column, flexible WordPress theme that is built to be multipurpose. Inspired by Apple typography and a beautiful woodgrain background, Woodie is built to help your website grow. We included all of our latest optimizations, including the new SEO best practices from Google. Built on our newest framework, Woodie is faster, more flexible and easier to use than any other theme on the internet.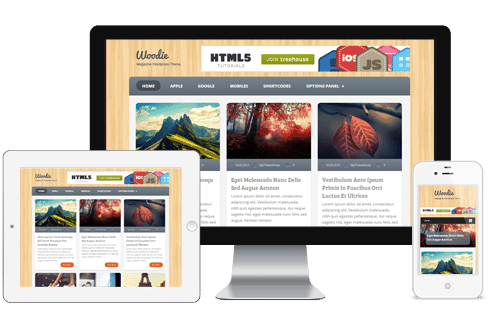 Woodie is perfect for digital magazines, personal blogs, or even corporate sites, and everything is customizable from the fonts to the background images. It includes all of the MyThemeShop widgets, shortcodes and it's responsive so it works on any device, any browser, and any size.
But check out the demo and see for yourself: Click Here
And now buy it for a ridiculously low price here: Buy Now
Explore more such stunning premium WordPress themes and kick start your blogging career.
Use any of our themes along with our premium WordPress plugins to extend the functionality and blog like a pro.
Thanks again for your support for MyThemeShop. We look forward to another record-breaking month and helping you grow your business.