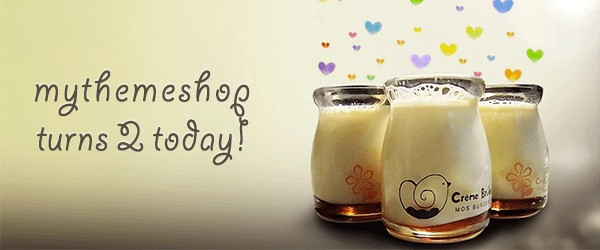 UPDATE: The giveaway is over. Congratulations to Josh R**** from Cincinnati, Ohio for winning the 27″ iMac. Josh, please check your email for further details.

The $100 cash and 3 month membership winners are Sanjar D*** and Maja M*****. Congratulations and please check your email for instructions as well.

Thanks to everyone for making this giveaway a success. We have a lot more giveaways coming soon. Stay tuned.
It feels like just yesterday that we launched our very first theme, had our very first customer and handled our very first customer support ticket. We have grown so much since our launch 2 years ago. So far, 109000+ people have tried our themes and loved them.
This day holds a very special importance to us and we want to immortalize this day by making it a special one for our members as well.
We are giving away a brand new 27 inch Apple iMac worth $1,999 to one lucky winner.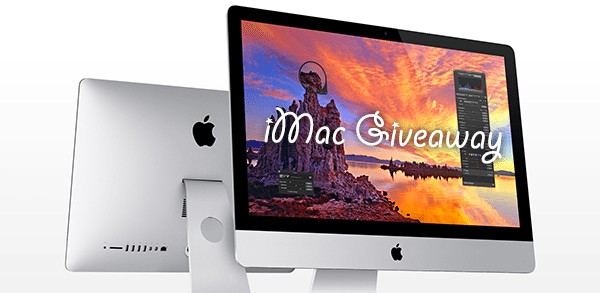 Here are some meaty details about this iMac:
3.4GHz quad-core Intel Core i5
27 inch Crisp Display
Turbo Boost up to 3.8GHz
8GB (two 4GB) memory
1TB hard drive
NVIDIA GeForce GTX 775M with 2GB video memory
2 runner-ups will get $100 each in cash along with 3 months of unlimited access to all our themes.
To enter the contest, all you need to do is fill out this feedback form [form no longer available].
Winners will be chosen at random on 2nd May 2014.
People from all over the world are eligible to win the iMac. Please note that the winner will have to cover custom duty charges if any. The two runner-ups should have a PayPal account to be eligible for the cash prize.
Leave your email ID on the above link and we will contact you if you win.
Feel free to leave us any feedback you have in the comments section below.