If you are a video editor or someone who works a lot with videos, you know how enormous space a simple 1min HD video could take in your hard disk. Be it uploading videos on YouTube, Facebook, Instagram, or if you simply want to keep a backup of a video file in your hard drive, you need a concrete solution to compress video without losing their quality massively.
There are many video compressor tools available on the web, all of them boast about their features and that they can compress the video by not losing its quality, though, only a few of them actually work.
We have prepared a list of such video compression software that can genuinely help you compress videos to lesser file size. We have found video converters for both Windows and Mac users. We bet these would help you compressing your large video files efficiently.
Before downloading/buying any video compressor, please make sure that the same is compatible with your OS. Since everyone has different needs, some might also need a good video editor along with the compressing functionality, we have made sure that our list also caters to such requirements as well.
1. VideoProc
Ad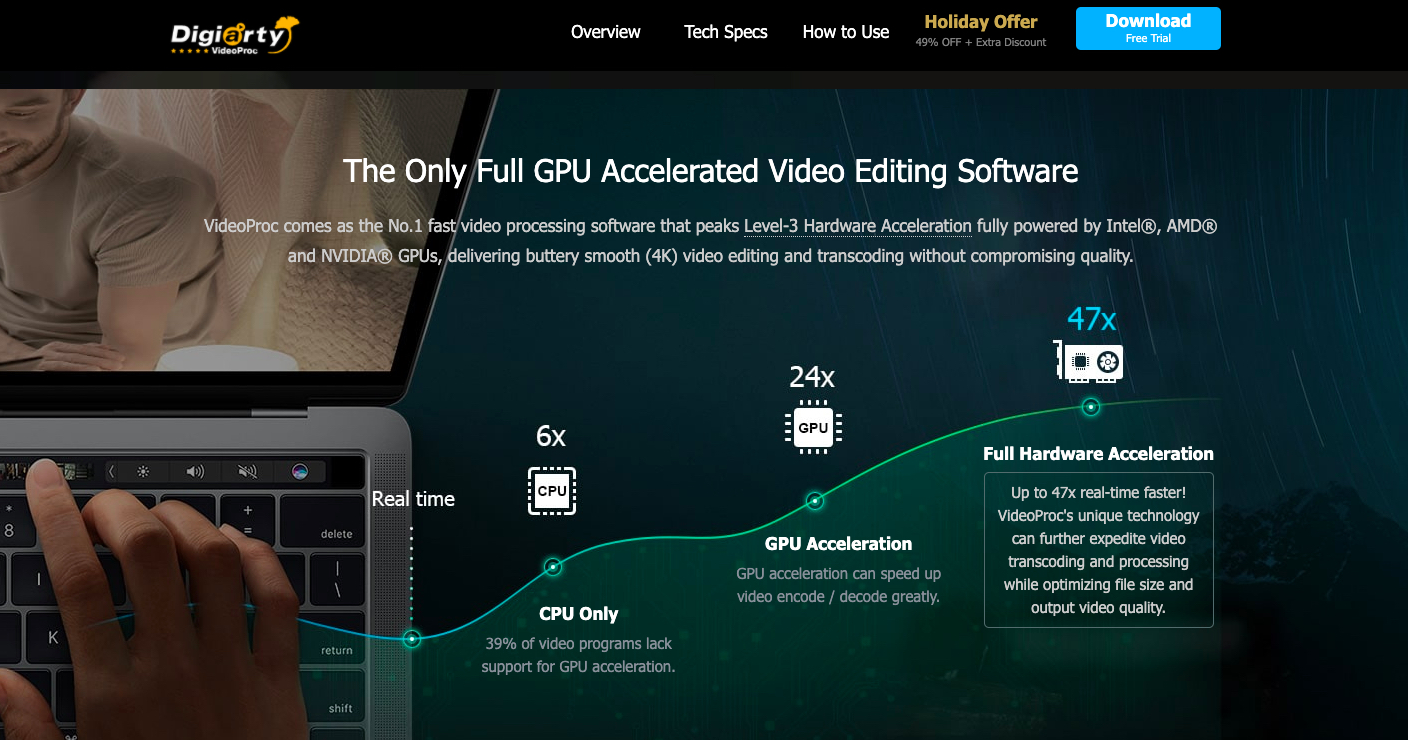 VideoProc is not just a simple compression tool but a full-fledged software to process your videos like a pro. It comes from the house of a leading Software company – Digiarty Software. The company has sold more than 180 million units of the software across 180+ countries, which is a remarkable feat for any trusted brand.
The software could compress videos (upto 8K resolution) and size off upto 90% of the original size with lossless quality.
Since compressing a video is a slow burner, you might want to cut, crop, or edit a part that you think is unnecessarily making the video buggy. VideoProc gives you the functionality to edit your videos and choose from various Video Codec Formats that aren't available in most of the free video compression tools.
Video Encoders: H.264/MPEG-4 AVC, H.265/HEVC, MKV, MMV, MOD, MOV, MP2V, MP4, MPE, MPEG, MPEG2, MPEG4, MPG, MPG4 etc.
Audio Encoders: OGG, OMA, RA, RAM, SPX, TT, MKA, MLP, MOD, MP1, DTS, FLAC, M2A, M4A, MP2, MP3, MPA, MPC, OGA etc.
Price: It is a freemium tool and it's available for both Mac and Windows. The paid version offers three types of licenses – 1-year license for $29.95, Family license for $57.95, and the Lifetime license for $42.95.
2. Handbrake – Best Video Compressor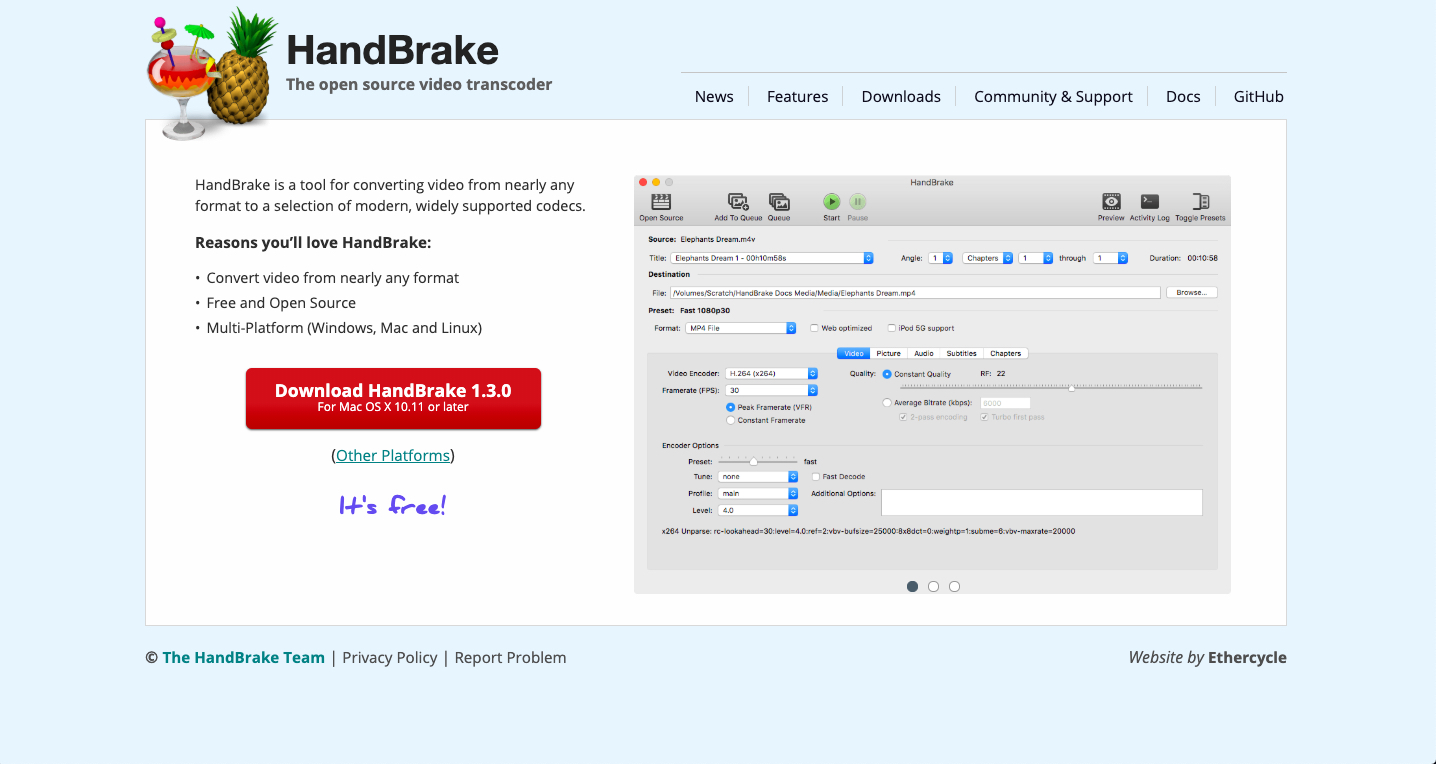 Time to discuss about the most anticipated video compressor which is compatible with both Windows and Mac is Handbrake.
Handbrake is an open-source video compression tool that runs on your computer system only. It does not have the functionality to compress videos online.
Using this tool, you can compress videos in different formats. Rest assured, it will compress the video without losing its quality.
It has built-in device presets using which you can start compressing by choosing a profile that is optimal for your device. You can use the universal format to compress the videos in high quality.
In short, you can compress all the common multimedia files. Be is DVD, BlueRay, just that there isn't any copyright protection on the video
Video Encoders: H.264(x264 and QuickSync), H.265 (x265 and QuickSync), H.265 MPEG-4 and MPEG-2, VP8, VP9, and Theora
Audio Encoders: MP3, Flac, AC3, AAC / HE-AAC or Vorbis
Price: It is a free software
3. Final Cut Pro X Compressor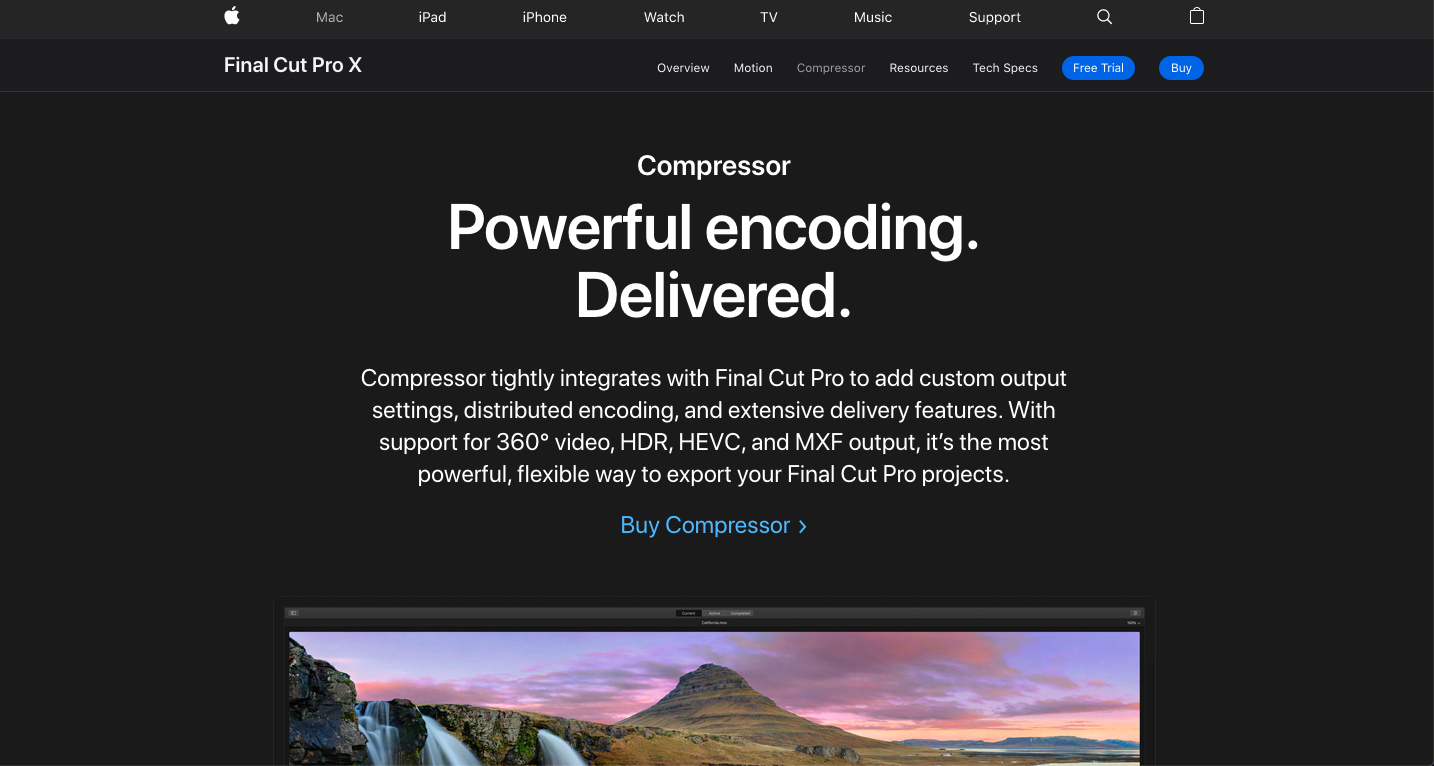 It isn't possible that being a Mac user, you do not know about the Final Cut Pro X. It is a widely used video editing tool for Mac and used by top professionals of the advertising and film industry.
The Final Cut Pro X Compressor offers support for industry standards. It is an advanced software that supports brand formats.
The Compressor offers high-quality video compression for formats like 4K and 360-degree videos. You can easily personalize the output settings and work on different encodings and formats.
Like Handbrake, you can compress videos only offline.
Formats supported – All standard formats, including HEVC and DVD.
Platform – macOS only.
Price – $299.99 
4. Movavi Video Converter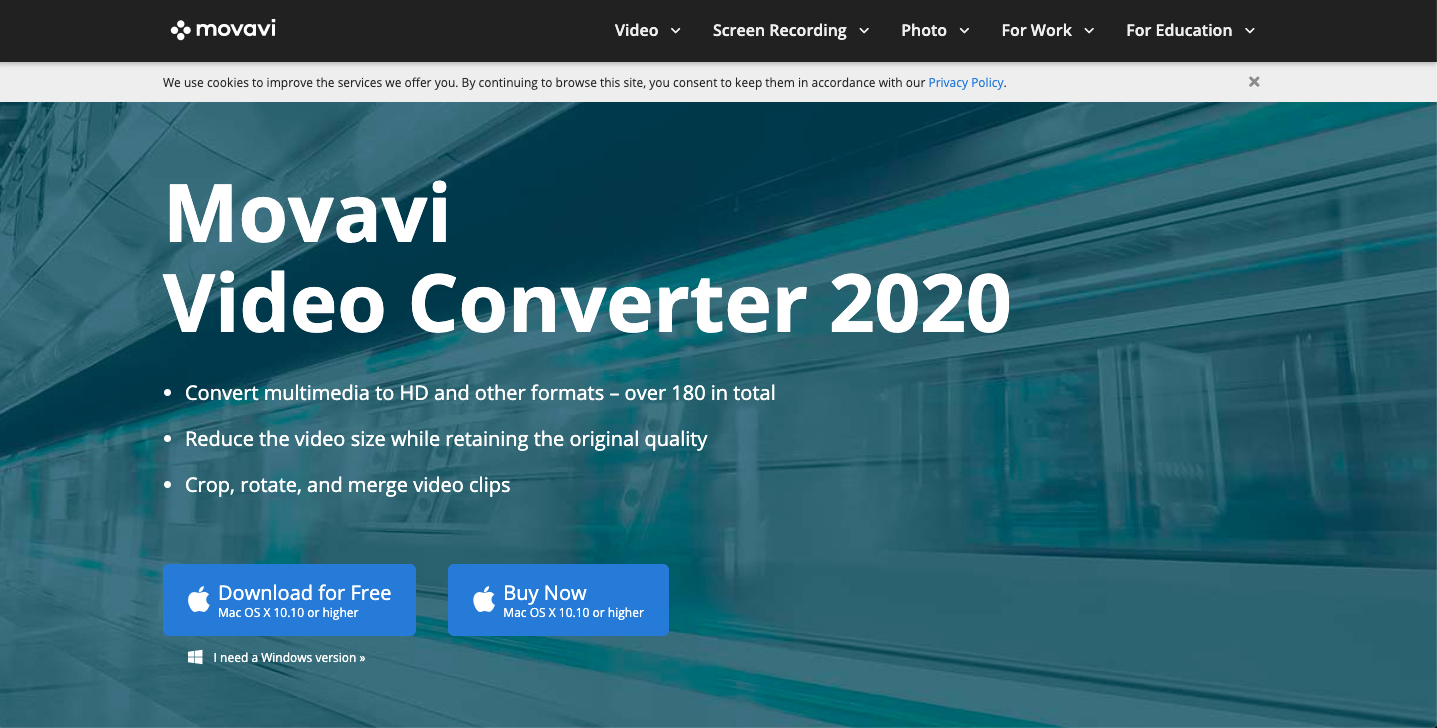 Movavi is a well know video converter tool. It offers lightning-fast conversion with no loss in the quality of the video. It also supports multiple batch processing of files, be it of any size.
Compressing a video is pretty straightforward and just like drag and drop. You just need to add the file, choose the compression rate, and click on "convert."
There are only a few compressors which support 4K video compression without any loss in the video quality, Movavi is one of them. You can simply compress different file formats, convert videos into different video file size.
Lastly, Movavi is free to download. You can try it without any risk.
Formats supported – [Offline] MP4, 3GP, AVI, MPEG, DivX, FLV, SWF, VOB, MKV, MOV, WebM, WMV, and more.
Platforms – Windows and macOS.
5. Wondershare UniConverter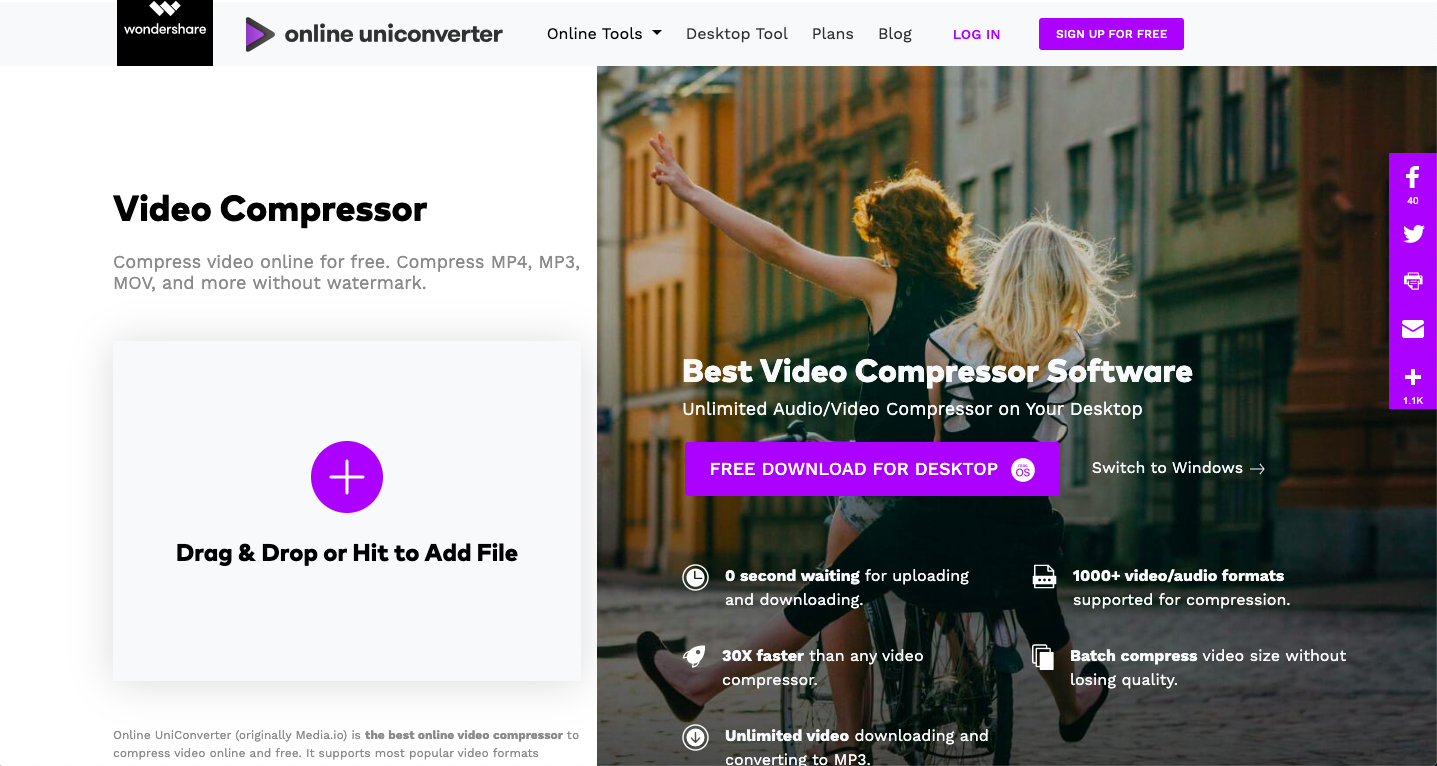 UniConverter by Wondershare is one of the best video compression software. You can use it on both Mac and Windows.
The UniConverter allows you to compress video without any quality loss. Also, you can edit videos on it and render the files for final uploads. It offers fast conversion, and you can directly compress videos from YouTube as well.
Like other software covered until now, you can easily edit videos that are available in standard formats. If you are looking for converting files upto 100MB to a smaller version, the free version is good to handle that. Though, to compress anything above 100MB, you'll have to buy the paid version of the Wondershare UniConverter.
Also, in the free version, you can only run two conversions alternatively. For anything more than that, you'll have to shift to the paid plan.
Formats Supported: Compress MP4, MOV, AVI
Price: Paid plan starts from $39.95 to $118
6. Any Video Converter

AVC is a popular video conversion tool which helps you compress videos easily. You just have to drag and drop the file that you want to compress, choose the compression parameters, and launch it.
Along with compressing videos, you can also convert videos to different formats, download YouTube and Netflix videos, and whatnot.
With the free version itself, it gives you the functionality to compress 100+ video formats, convert into 160+ video formats with 100% lossless quality. It also supports NVIDIA NVENC accelerated encoding along with flawless 4K video downloading.
The best part, it contains no ads, no malware, no spyware like other free software that tries to make revenue from their free versions using such methods.
Supported video inputs: WMV, 3GP, 3G2, MP4, MPEG, VOB, MKV, MOV, FLV, F4V, DVR-MS, MOD, M2TS, RMVB, AVI, OGG, WEBM, TOD, DV, MXF, any 4K video format, etc
Supported video outputs: WMV, M2TS, 3GP, 3G2, MPG, MP4, AVI, ASF, WEBM, HTML5 WEBM, HTML5 OGG, FLV, MKV, SWF, HTML5 MP4 etc.
Price: $49.95 for the Ultimate version
7. Filmora Video Converter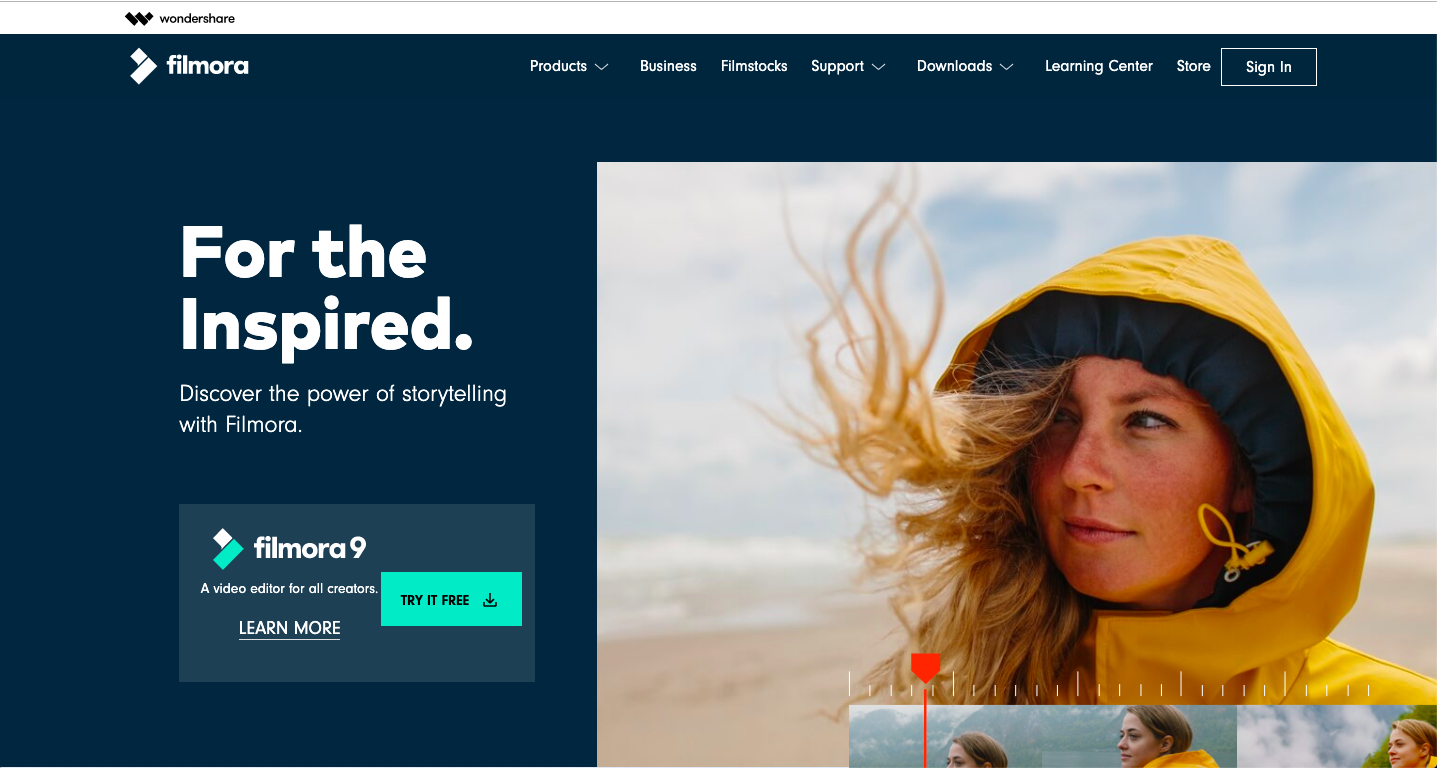 Filmora is one of the most powerful video editing software for Mac and Windows. Though it is more famous for Mac. You can easily edit as well as compress videos on Filmora.
It allows over 12 formats to compress videos, including all the standard formats. This is adequate for any regular project.
The editor, on the other hand, comes with a complete package to handle all your editing needs with efficiency. Using the platform, you can produce video outputs in over 20 video formats. This is more than any average video editor software and platform.
The best part about the compressor is, it is super fast and efficient. For e.g., you can compress a video of about 1 GB to 60% of its video size in less than a minute. Isn't it fast?
Formats Supported: MP4, VOB, AVI, FLV, MOV etc.
Price: Free trial for 14 days. $59.99 for a lifetime licensed copy.
8. BlazeMedia Pro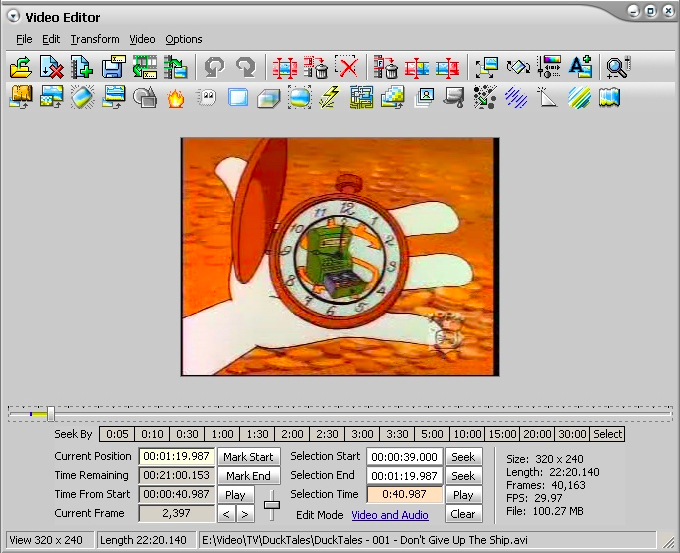 Though, this software looks a little old school if we compare its user interface with other video software that we have covered so far in our list.
Using the BalzeMedia Pro, you can simply convert any kind of video format to a highly compressed video format in minutes. The software does not hinder the video quality and maintains it more or less while compressing it as much as possible.
Apart from compressing, it is widely known for its conversion capabilities from one format to another. The list is really big, so it would better that you check the same on the official site only.
The platform has stayed in the industry for long and is widely used by editors as well as music producers as it supports mp3 conversions to different formats as well.
Supported Formats: AVI, MPEG, WMV, etc
Price: $50
9. YouCompress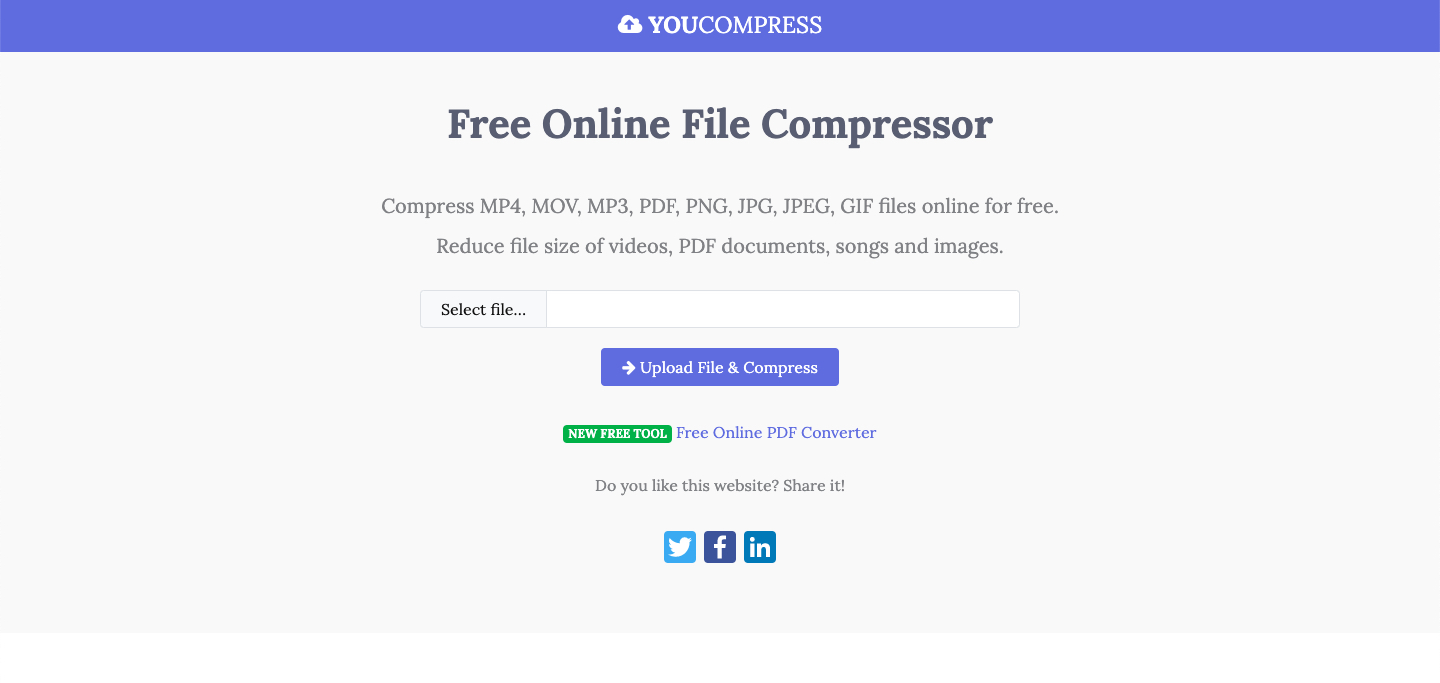 Most of the video converters that we have discussed so far support offline versions only. What if you only want to compress one or two videos. Or, maybe you have only a few videos that you want to compress. In such a case, you might not need to download and install the software.
YouCompress is one online video compressor that works amazingly well and includes an intuitive interface as well.
The platform is beginner-friendly, and you do not need any configurations to start. It chooses the best parameters automatically and processes the video by compressing without losing its quality. Not only videos, but you can also even convert audio files, photos, and documents using YouCompress.
Also, adding to your privacy, the video will automatically be deleted from their server as soon as your work is done. So, if you are looking for a free good alternative to compress your videos without having any watermarks on the compressed videos, YouCompress is your platform.
Formats supported – AVI, MP4, and MOV.
These were our top picks for the best video compressor platforms and software available today. We hope you would be able to solve your purpose by using one of the above platforms.
Also, which platform did you like and why? Do share your views in the comments section below.