Support -

8/10

Coding -

9/10

Design -

8/10

Usability -

9/10
This interview is part of our initiative to know our users take on our themes, web development and other things in general.
Today, we are interviewing Brandon, as pastor from Upstate New York. He started his first blog to create a journal of his travel experiences. He uses our SoftPress theme on his blog because of the clean and responsive design of the theme.
If you wish to be interviewed by MyThemeShop, get in touch with us. Only requirement is that you must be using any of our free or premium products for more than 3 months.
Here's the full interview.
A. Who are you and what do you do?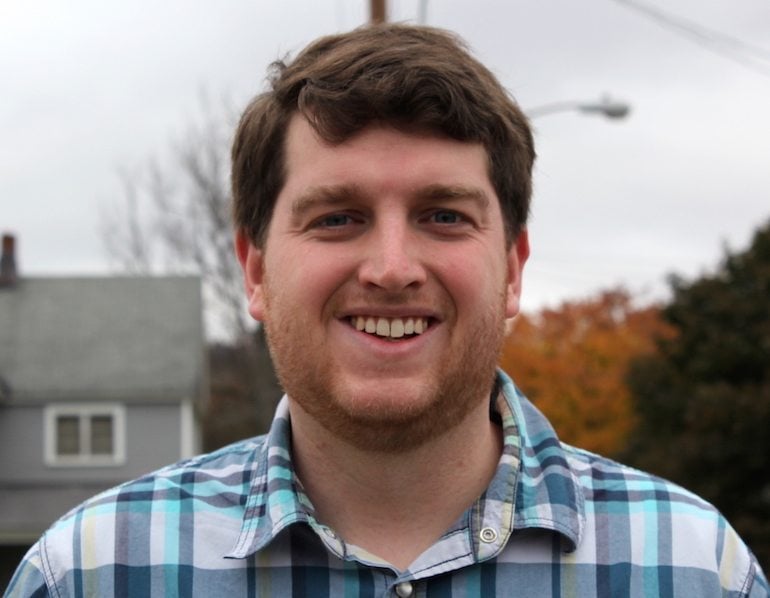 My name is Brandon Schmidt. I am a pastor in Upstate New York, and I blog on matters of faith at LiveAGreaterStory.com.
B. When did you start your first blog or website and how?
My first website was a journal of a trip to Russia when I was in high school. I wanted to keep a daily log of the adventures, so loved ones back home could keep up with events. Back before I had heard of any blogging software, I hand-coded all my entries into the site's HTML. I was so glad when I heard about WordPress a few years later!
C. How did you hear about us?
I had seen some of the fine themes MyThemeShop builds on some other sites, and I was impressed at their smooth design and quality.
D. Why did you choose MyThemeShop?
Ultimately, the three features I most value when looking for a template: features, design quality, and price. For many of their themes, MyThemeShop nails it on all three.
E. Which MyThemeShop theme/plugin are you using and why?
Currently my site is running the SoftPress theme. I chose it for its clean look, responsive design, and great features. The theme included several features that I had to use plugins for in the past. And when I have had a question about the theme, I can always find my answer in the support forum.
As I write this I realize that it is probably time for an update to the website design. So I better get looking at the new MyThemeShop designs!
F. One thing that would make MyThemeShop better?
I love being inspired by the work of others, and that goes for how people use themes. I'd love to see how some others are using and tweaking the same theme I have, so I can get ideas on what can be done.
G. One tool or website you can't live without?
Like many people out there, Evernote has become my digital brain, replacing my actual brain for its effectiveness in remembering everything I throw at it. And I mean everything: to-do lists, tax information, journal articles, and family photos.
H. How would you rate MyThemeShop on the scale of 10 for
Support: 8
Coding: 9
Design: 8
Usability: 9
I. Share a brief testimonial about your experience with our products:
For the past two years, my blog has been exclusively using MyThemeShop themes. Their clean, responsive designs helped me greatly improve my site with just a few clicks. And when I wanted to try something new, the support forums have been invaluable in finding the right answer. I recommend MyThemeShop to anyone who wants to upgrade the design of their site with ease.
Thanks a lot Brandon, for sharing with us.
If you wish to check other interviews, you can check here.