Support -

8/10

Coding -

9/10

Design -

8/10

Usability -

8/10
This interview is part of our initiative to know our users take on our themes, web development and other things in general.
Today, we are interviewing Chris who works in the digital industry. Chris works on online ad campaigns for a living and runs a few blogs on the side as well.
He uses multiple MyThemeShop products on his websites. Currently, he uses WP Review Pro plugin to write catchy reviews on his blogs. He also uses WP Subscribe Pro to signup users to his email list.
If you wish to be interviewed by MyThemeShop, get in touch with us. Only requirement is that you must be using any of our free or premium products for more than 3 months.
Here's the full interview.
A. Who are you and what do you do?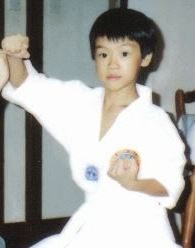 My name is Chris. I graduated a few years ago and since then, I have been working in the online digital industry. Currently I am working in an online advertising company. My job is basically to set up and serve online advertisement campaigns on our publishers' website.
B. When did you start your first blog or website and how?
Being in the digital industry, I think it is just a matter of time before making your first website. And this is exactly how I started 2 years ago. I first started off by reading other webmasters' blog on how to make a website, how to make money online etc. Eventually I just ended up building an animal blog animalwhoop.com for my girlfriend and we started writing our first blog. Now I have already set up a few websites.
C. How did you hear about us?
I was reading a case study on how to make a niche website. In the case study, they are using a theme which I thought was very good. It has a review count and a clean layout which is exactly what I was after. I looked it up and I found that it is a theme from MyThemeShop. I bought the theme straight away and now all my sites are using MyThemeShop's themes.
D. Why did you choose MyThemeShop?
As mentioned before, there are 3 reasons why I chose MyThemeShop, I'm going to elaborate a bit more on each point:
1. Reasonable and competitive price – Compared to other theme companies, I think the price is very reasonable. Some other companies also only allow you to use their theme on 1 site only which I think is ridiculous. With MyThemeShop, I only need to pay once and I can use the same theme across all my sites. They sometime have promotional offers($9 theme) which I think is a real bargain.
2. Good support team – I originally started my website using Drupal. I regretted it very soon because Drupal is such a technical and complicated system compared to WordPress. With the same reason, I chose MyThemeShop based on its user friendly feature and helpful technical support. I am a novice in PHP and JavaScript, and I often want to make tiny changes on the theme. E.g. Changing thumbnail size etc. MyThemeShop provides really quick feedback and useful support.
3. It has lots of great plugins – One of the plugins that I like the most is the review pro. I have tried many different free review plugins from WordPress before but none of them are as good as MyThemeShop's one. It got a professional layout and it is highly customizable which is what I really like.
E. Which MyThemeShop theme/plugin are you using and why?
Review Pro – it fits my sites perfectly as I can customize the color, rating stars, style etc. And it is better than a lot of free review plugin that I tried before.
Subscribe Pro – again, it is highly customizable. I can choose between pop up or just a normal sign up form in the page. I can also choose the time of the pop up, the animation effect, the color, how it gets triggered, etc. And I think I got it when it was at $9, couldn't really resist that.
F. One thing that would make MyThemeShop better?
Sometime when I go on other people's site, I can tell straight away that they are using the same theme as mine. I don't blame them because it is a really good theme. But if I can make more adjustments to my theme so that my site can look different to other people's site, it would be amazing. Some example would be, various styles of sidebar to choose from, customizable page width, option to add a animated feature box on the homepage, various styles of menu bars.
G. One tool or website you can't live without?
The website that I can't live without is oDesk.com.
Writing content would be a real pain for me if it wasn't oDesk.
H. How would you rate MyThemeShop on the scale of 10 for
Support: 8
Coding: 9
Design: 8
Usability: 8
I. Share a brief testimonial about your experience with our products:
Ever since I started using MyThemeShop, I don't shop for other theme stores anymore. MyThemeShop has got everything I need to make a website, from a responsive theme to a premium plugin. I no longer need to worry about whether my site is mobile optimiszed or whether it has a long loading time etc because MTS takes care of them for me. I can just 100% focus on creating good content for my site.
Thanks a lot Chris, for sharing with us.
If you wish to check other interviews, you can check here.