Support -

10/10

Coding -

10/10

Design -

10/10

Usability -

10/10
This interview is part of our initiative to know our users take on our themes, web development and other things in general.
Today, we are interviewing Max Miller. He has been working in the online publishing industry since a decade and is about to launch a brand new humor site using our SociallyViral theme.
If you wish to be interviewed by MyThemeShop, get in touch with us. Only requirement is that you must be using any of our free or premium products for more than 3 months.
Here's the full interview.
A. Who are you and what do you do?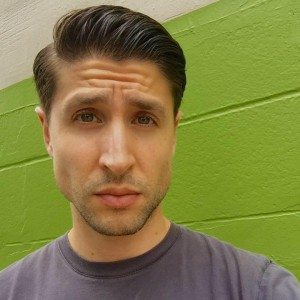 My name is Max Miller. I've worked in the Men's Lifestyle and Humor space online for about 10 years now. I've written for sites like Collider, Guyism/BroBible, and was also part of the original team that launched and grew Mandatory. Currently, I'm working towards launching my very own humor site, Ruin My Week. I'm just really for it to be a place where people can mindlessly take a load off and laugh a bit. The site is live currently, so feel free to poke around on there. The official hard launch will be in the not too distant future.
On top of that, I'm also one of the co-founders of SmartDepart, a hotel and vacation rental recommendation website and app. It's a really cool tool for any type of traveler and worth checking out.
B. When did you start your first blog or website and how?
I started my first blog probably about 8 years ago on Blogger, so it was fairly simple to get going. It was an early version of what Ruin My Week is now becoming. Back then it was called Ruined My Week and was simply just funny write ups of things that really got on my nerves. People seemed to enjoy it and I amassed a decent Facebook following from it. It took a backseat to my other gigs, but now it's right back in the forefront.
C. How did you hear about us?
I discovered MyThemeShop simply by falling in love with SociallyViral when I was browsing themes on WordPress. It was exactly the type of theme I needed for the content I was going to be churning out.
D. Why did you choose MyThemeShop?
Mostly because I really loved SociallyViral and wanted the full version, but I was fully sold when I had heard how wonderful the customer support was. So far, MyThemeShop has lived up to that.
E. Which MyThemeShop theme/plugin are you using and why?
Well, I guess I've already mentioned this, but I'm using SociallyViral. It is the perfect style and layout for the type of content on Ruin My Week.
F. One thing that would make MyThemeShop better?
Honestly, I have yet to come across an issue that needs attention. I've really enjoyed my experience so far and feel I'm definitely getting my money's worth.
G. One tool or website you can't live without?
Facebook. I actually use it as more of a tool than for any sort of socializing. It's the perfect place to study what type of humorous content will or won't do well and why.
H. Please rate MTS on the scale of 10 for
Support: 10

Coding: 10
Design: 10
Usability: 10
I. Please share a brief testimonial about your experience with our products:
Every thing has been so simple and fluid. Although I have a bit of experience with major websites, I was never on the technical side of things. MyThemeShop has really helped me as I've built my site and if there's ever something I don't know how to do or am frustrated with, support has always been there to help within a very short amount of time.