Support -

8/10

Coding -

8/10

Design -

9/10

Usability -

10/10
This interview is part of our initiative to know our users take on our themes, web development and other things in general.
Today, we are interviewing Jyoti. She stumbled upon blogging by accident. That's when she found her true passion and left her full-time job at an architectural firm to pursue blogging as a full-time career.
If you wish to be interviewed by MyThemeShop, get in touch with us. Only requirement is that you must be using any of our free or premium products for more than 3 months.
Here's the full interview.
A. Who are you and what do you do?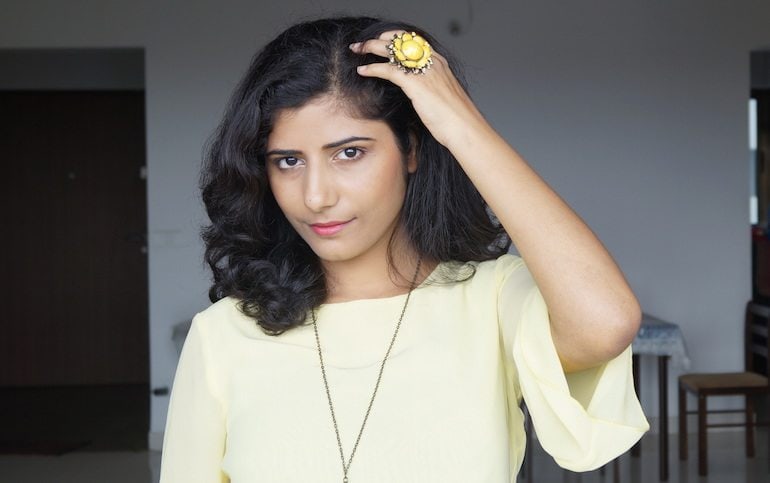 Hi. I am Jyoti and I am a full time beauty, makeup and lifestyle blogger at Everything-That Matters.
B. When did you start your first blog or website and how?
I am blogging since 3 and half years now. It all started when I planned to take a small work break. I came across few blogs and realized I have a penchant for writing. Started my blog where I started sharing bits and pieces of my life, books I read, travel, makeup, without planning anything. Slowly but steadily it turned into a passion which I couldn't give up for my day job in an Architectural Firm. That's how my passion turned into my profession.
C. How did you hear about us?
While randomly searching for SEO friendly themes!
D. Why did you choose MyThemeShop?
For three basic reasons. The theme had a gorgeous layout (6 layouts in fact), was SEO friendly and was easy on my pocket.
E. Which MyThemeShop theme/plugin are you using and why?
I am using Spike right now and I love how it highlights the content while having the options to place ads on strategic locations. Personally I do not like my layouts too cluttered and Spike was just perfect for my requirement. Modifying the theme options is also very easy for anyone who is not technically as sound in WordPress.
F. One thing that would make MyThemeShop better?
Honestly, I have just used this one theme from MyThemeShop and have not faced any problems till now. For this particular theme, I would have loved it more if it had ad placement option in between the post body. I do it manually and its pretty easy, but would have been better that way.
G. One tool or website you can't live without?
WP Shortcode by MyThemeShop. It makes my work so much easier, especially when it comes to highlighting a certain information in the blog post.
H. How would you rate MyThemeShop on the scale of 10 for
Support: Haven't used so far. But since I haven't faced any issue I would give it 8/10
Coding: 8/10
Design: 9/10
Usability: 10/10
I. Share a brief testimonial about your experience with our products:
So far I have only used one theme from MyThemeShop and it is just perfect when you have a lot of content to show. it is SEO friendly, AdSense enabled and has 6 layouts to experiment with which is why I haven't opted for another theme in a while. 🙂
Thanks a lot Jyoti, for sharing with us.
If you wish to check other interviews, you can check here.