Support -

8/10

Coding -

7/10

Design -

8/10

Usability -

9/10
This interview is part of our initiative to know our users take on our themes, web development and other things in general.
Today, we are interviewing Sandra from Spain. She works as a travel agent in an online tour operations company. When she isn't helping people book their dream trips, she blogs about her travels on her blog VoyaNYC.com. She loves to travel around the world and has been blogging about her experiences since 2012. She uses our Magazine theme on her blog because it "fits so good" with what she was looking for.
If you wish to be interviewed by MyThemeShop, get in touch with us. Only requirement is that you must be using any of our free or premium products for more than 3 months.
Here's the full interview.
A. Who are you and what do you do?
I'm Sandra and I work as a travel agent in an online Tour Operator and in my free time I'm a blogger. I have different websites where I write about travels and experiences.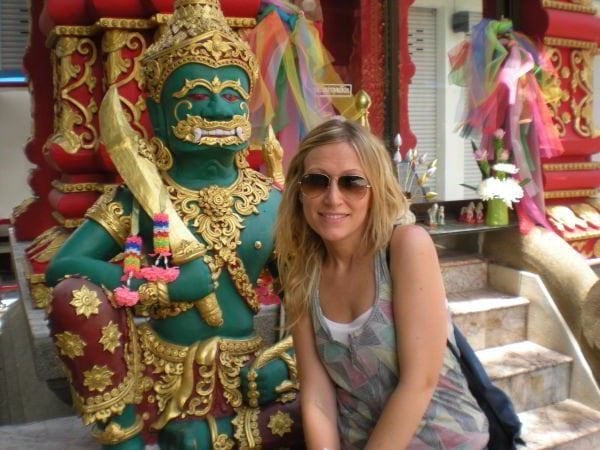 B. When did you start your first blog or website and how?
I started my first blog in 2012 when I decided to write about my experiences and interests when traveling while learning about the online world
C. How did you hear about us?
I had been working with different WP themes companies. One day, looking for premium themes, I found your site and I liked the template's design and prices and I used them with a very good outcome.
D. Why did you choose MyThemeShop?
I like the simplicity while using MyThemeShop's templates. The designs are very nice and fit well with my blogs. Also, the price of MyThemeShop is quite good and there are also special offers.
E. Which MyThemeShop theme/plugin are you using and why?
Nowadays, I'm using 'Magazine' en www.voyanyc.com because it fits so good with what I was looking for. I like the slider and the way it shows the post at the home section
F. One thing that would make MyThemeShop better?
I'd like to find a bigger range of designs, I think some of the themes are very similar. Also I miss templates for eCommerce.
G. One tool or website you can't live without?
H. How would you rate MyThemeShop on the scale of 10 for
Support:8
Coding: 7 ( I don't understand about encoding )
Design:8
Usability: 9
I. Share a brief testimonial about your experience with our products:
I like so much MyThemeShop's templates, it's easy to work with them and designs are so cool. Also MyThemeShop takes care about their clients with interesting discounts! I love my blog and I love MyThemeShop ;-).
Thanks a lot Sandra, for sharing with us.
If you wish to check other interviews, you can check here.