Support -

10/10

Coding -

10/10

Design -

8/10

Usability -

10/10
This interview is part of our initiative to know our users take on our themes, web development and other things in general.
Today, we are interviewing Kristofer. He is an serial entrepreneur and helps business succeed online. His company has created a few products as well to help users/companies be more products.
If you wish to be interviewed by MyThemeShop, get in touch with us. Only requirement is that you must be using any of our free or premium products for more than 3 months.
Here's the full interview.
A. Who are you and what do you do?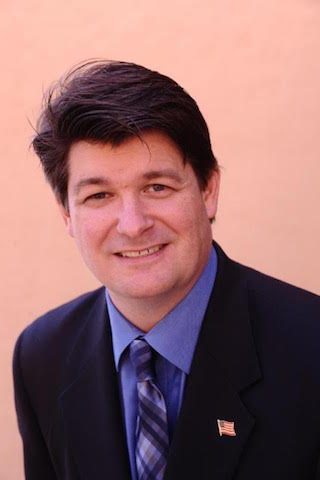 My name is Kristofer F. Jurski. I have been an serial entrepreneur since quitting my full time management position in 2003. I've done many things over my life, but now would say as consultants, we help B2B businesses build better processes and then design web systems to  help capture and measure those processes.
We've been work for hire for many years, but in the last 3 years we have developed our own products which we are starting to market.  One helps with secure video streaming and media organizer for training systems as well as an awesome product that helps service companies dispatch and schedule work with cell phone GPS and maps coupled with calendars. (VitalOrganizer.com)
B. When did you start your first blog or website and how?
Wow… Great memory. It was 1996. I was actually working as an air conditioning tech and freelancing in graphic design as a hobby. After I hand drew and colored a new business logo for a friend, we scanned it into his computer at the time. He begged me to build him website to match the logo. At the time, I did not have a clue on how to do it. He bought me a copy of Microsoft Front Page and gave me access to his office computer over a weekend and I slowly worked on building him a site. I was hooked and from there on wanted to learn everything I could about web design.
C. How did you hear about us?  
We were beginning a new project called e-learning-solutions.com which will review e-learning software and talk about new trends in the industry. We needed a review plugin for the site and that brought us to WP Review. We had purchased an Elegant Themes subscription, but fell in love with your layouts.
D. Why did you choose MyThemeShop?
It started with the decision to by WP Review Pro, but when we saw the value of the templates and saw that you were actively adding themes, we jumped on-board. Elegant Themes were nice, but they stopped making new themes and we waited as our subscription passed a year with no new designs from them.
E. Which MyThemeShop theme/plugin are you using and why?
WP Review for our e-learning review site.
WP Subscribe, as we do a lot of e-mail lead gen forms and list builders. We've used a number of the themes. OnePage was recently used for a client for its very nice flow, Architect will soon be added to my main company site. We have Corporate in a redesign for our products page. E-Learning-Solutions.com uses the Best Theme and we just sold 3 sites for the new Mobilegeddon so more are coming.
F. One thing that would make MyThemeShop better?
The themes are beautiful, especially their mobile views. But we actually just ran into an issue where we wanted to add a header slider to Corporate. I thought we could take the header from OnePage, but it is not as modular as expected for our admin who is not a coder. Elegant Themes has a theme called Divi which is completely modular and so you can mix and match components and build custom templates from it. So I would recommend making the elements more modular so you can take pieces from each theme and mix and match them.
G. One tool or website you can't live without?
For MTS, your demo page let's us easily see each theme. In general, I would say for me personally it is Google Search.
H. How would you rate MyThemeShop on the scale of 10 for
Support: 10 – My team has emailed support many times on India time and get quick responses every time.
Coding: 10 – Great reliable code that loads fast and easily customizable. Our SEO sure is not a coder, but easily works with your templates and plug-ins.
Design:  8 – Really love the mobile layouts, but wish there would be either more modularity or more themes on par with OnePage. Think OnePage is your best work.
Usability: 10 – So intuitive that you rarely need any support documentation. But when you do, the support clearly explains it as well.

I. Share a brief testimonial about your experience with our products:
MyThemeShop is an incredible value and awesome partner for any developer/designer! Their team is quick to answer your questions and always releasing fresh new designs. Their theme are beautiful in all views, but really shine for mobile users.
Thanks a lot Kristofer, for sharing with us.
If you wish to check other interviews, you can check here.