Support -

10/10

Coding -

10/10

Design -

10/10

Usability -

10/10
This interview is part of our initiative to know our users take on our themes, web development and other things in general.
Today, we are interviewing Michelle Homan. Michelle writes about fitness, nutrition and living a healthy lifestyle on her blog powered by our TruePixel theme. She started her first website in 2010 using Dreamweaver and switched to WordPress shortly after.
If you wish to be interviewed by MyThemeShop, get in touch with us. Only requirement is that you must be using any of our free or premium products for more than 3 months.
Here's the full interview.
A. Who are you and what do you do?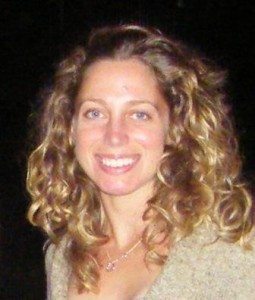 My name is Michelle Homan. I am a wife, mother, teacher, and Ironman triathlete. Fitness, nutrition, and a healthy lifestyle have always been part of my life, and after my time for one on one personal training diminished, I needed a way to convey that information to as many people as possible. I now manage and write content for our website, FruitionFitness.com
B. When did you start your first blog or website and how?
I started with FruitionPersonalTraining.com in 2010 as a compliment to my then personal training business. I built it with my amateur knowledge of code and a quick lesson from a friend on Dreamweaver. It was basically a static website with informational articles I had written.
C. How did you hear about us?
Relentless searching the web for a WordPress theme to suit my current needs.
D. Why did you choose MyThemeShop?
MyThemeShop consistently came up in my searches and one particular theme caught my eye…
E. Which MyThemeShop theme/plugin are you using and why?
I use TruePixel theme. I was looking for a simple, AdSense ready theme. TruePixel has everything I need for a great price. I couldn't be happier with my purchase.
F. One thing that would make MyThemeShop better?
I honestly can't think of anything! TruePixel has been super easy to work with and customer support has been fantastic for any questions I may have!
G. One tool or website you can't live without?
I am new to Canva.com for creating graphics for my website. Now that I am accustomed to it, I definitely cannot be without it!
H. How would you rate MyThemeShop on the scale of 10 for
Support: 10
Coding: 10
Design: 10
Usability: 10
I. Share a brief testimonial about your experience with our products:
When customers pay for a WordPress theme, they typically want/need to be up and running immediately. With MyThemeShop's TruePixel theme, that is exactly what I experienced. Right from installation, my site was ready for my users until I had time to play with customizations. Customizing my site was also easy right from my dashboard. From colors to widgets, everything I expected was right there. For any questions, or advanced customization questions I had, MyThemeShop's support forum was excellent. Quick, easy, and friendly responses continue to make me feel like a valued customer.
Thanks a lot Michelle, for sharing with us.
If you wish to check other interviews, you can check here.