Support -

10/10

Coding -

9/10

Design -

8/10

Usability -

8/10
This interview is part of our initiative to know our users take on our themes, web development and other things in general.
Today, we are interviewing William Green – a student with a great passion for blogging. He has been blogging for a very long time and started out when he was just 15.
If you wish to be interviewed by MyThemeShop, get in touch with us. Only requirement is that you must be using any of our free or premium products for more than 3 months.
Here's the full interview.
A. Who are you and what do you do?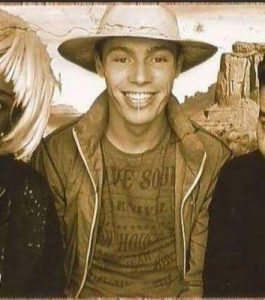 My name is William Green and I am currently a student studying for a Masters degree in Automotive Engineering with Motorsport. As part of my University course, I am working at Ricardo DTS (Driveline and Transmissions) where I am currently doing work on a dual clutch transmission – anyway, enough of all this engineering talk, let's talk blogging!
B. When did you start your first blog or website and how?
I naturally progressed into blogging at a young age of 15. When it came to major exams during my school life, I found the best way for me to revise was to write my notes into articles on a website – that way, I had to make sure it made sense and understood everything correctly. It also helped with motivating to revise as I made money from the Google Adsense on the site and was helping many other students too!
The website was a huge hit (AskWillOnline.com) – to the point that it made me realise that blogging has so much potential if you find a niche topic and write about it – there were no other students such as myself blogging their school notes online.
I started with Blogger and have made the majority of my websites with Blogger such as AskWillOnline.com and RestoringMamods.com. However, since the website owner doesn't own the content they publish in Blogger and there is not much customisation, I decided for future and current projects I would migrate to WordPress, hence why I choose MyThemeShop for one of my website's themes!
C. How did you hear about us?
I heard with a rather clever advert on Facebook, of a man holding up a large check from Google – truth be told it was a little cheeky of MyThemeShop to lure me in that way but I am glad they did, as the range of themes and widgets they have for websites are by far better than any competitors in the same market.
D. Why did you choose MyThemeShop?
I chose MyThemeShop simply because of two reason:
1) It was at an affordable price with support and
2) The theme (SociallyViral) I chose is a really good theme – I particularly love the responsiveness of the search results.
E. Which MyThemeShop theme/plugin are you using and why?
I am using SociallyViral mainly because of the two above reasons. As well as this, though, another big factor was making sure the theme was responsive to the device viewing it and can still generate revenue no matter what device viewed it.
F. One thing that would make MyThemeShop better?
This is a difficult one. I think it would be a good idea to include some of the plugins sold separately into the themes, so that you do not have to do any optimisation or make any additional purchases – this will make it more like a 'you buy this theme and that's it, it's complete'.
G. One tool or website you can't live without?
I think the website I use the most that I cannot live without is the forum on MyThemeShop – there are a few small changes I like to make to the theme which I would not be able to know how to do. But, thanks to the support, I can always make the change I want to implement.
H. Please rate MTS on the scale of 10 for
Support: 10
Coding: 9
Design: 8
Usability: 8
I. Please share a brief testimonial about your experience with our products:
This testimonial is going to be kept short because I really do not have to advertise the high quality themes MyThemeShop offer. They are supportive when you need it and offer the best and most responsive themes at a fraction of the price as compared to other websites. You should be using them!