Support -

10/10

Coding -

9/10

Design -

8/10

Usability -

8/10
This interview is part of our initiative to know our users take on our themes, web development and other things in general.
Today, we are interviewing Enzo. He is a very passionate blogger and writes helpful blogging tutorials on his blog.
If you wish to be interviewed by MyThemeShop, get in touch with us. Only requirement is that you must be using any of our free or premium products for more than 3 months.
Here's the full interview.
A. Who are you and what do you do?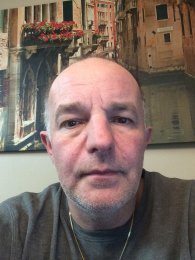 My name is Enzo. I am a blogger and Internet marketer working online for the past 6 years. My true hobby was always computers for over 25 years now. I can remember my first computer which was an XT or 8088 they called it. There were no hard drives. You had to boot off a floppy disk. Life was simple back then.
B. When did you start your first blog or website and how?
My first website was back in 2009 called BlogTips.ca. It was a website geared to helping others start a blog with tips and tutorials along with how to make money online blogging. I know have multiple websites which focus primarily on Internet Marketing.
C. How did you hear about us?
Surprisingly, after doing a quick search of 'Top WordPress Themes', MyThemeShop ranked high with Google and I decided to follow the link to check out a new theme for one of my websites. I noticed your site displayed a nice list of beautiful themes. I decided to purchase (2) themes of my liking.
D. Why did you choose MyThemeShop?
1. Great price – Compared to other theme companies, I think the price is very reasonable. Many other companies allow you to use their theme[s] on (1) site only. With MyThemeShop, you only need to pay once and can use the same theme on multiple sites. They sometime have promotional offers at a reduced price of only ($9 theme).
2. Great support staff – Anytime one has a problem the friendly support staff is available 24/7 to help you resolve any problems or issues you may be having.
E. Which MyThemeShop theme/plugin are you using and why?
Newspaper Theme – it fits my sites perfectly as I can customize the color, style and alot more.
NewsOnline Theme – Another great theme. Easy to customize and great options.
WP Mega Menu Plugin – Great menu plugin with dropdown options and thumbnails. Easy to customize.
F. One thing that would make MyThemeShop better?
Nothing. The site is perfect. Great software and great support. you cannot ask for anything better.
G. One tool or website you can't live without?
Of course I would have to say MyThemeShop. Why? because without it I would have not been able to run my sites and be happy with the great themes I purchased.
H. How would you rate MyThemeShop on the scale of 10 for
Support: 10
Coding: 9
Design: 8
Usability: 8
I. Share a brief testimonial about your experience with our products:
Since finding and buying from MyThemeShop, I don't need anything else. I have everything I need now. All thanks go to you all for providing users with the best of the best. Thanks again.
Thanks a lot Enzo, for sharing with us.
If you wish to check other interviews, you can check here.