Support -

10/10

Coding -

10/10

Design -

10/10

Usability -

10/10
This interview is part of our initiative to know our users take on our themes, web development and other things in general.
Today, we are interviewing Adrian. He is a DJ and producer at GoldBass. He created his first website back in 2004 and still runs it.
If you wish to be interviewed by MyThemeShop, get in touch with us. The only requirement is that you must be using any of our free or premium products for more than 3 months.
Here's the full interview.
A. Who are you and what do you do?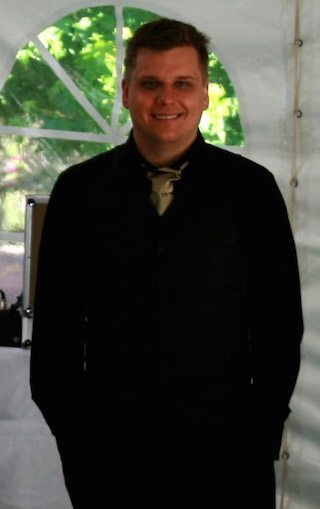 My name is Adrian Makarov and I'm a producer & DJ at GoldBass.
B. When did you start your first blog or website and how?
I started my first website Goldbass.com.au in 2004 using simple HTML coding in Dreamweaver
C. How did you hear about us?
Through Google.
D. Why did you choose MyThemeShop?
I chose MyThemeShop because of its great looking responsive design and ease of use. I was using the Thesis theme previously but was unhappy with their 2.0 update
E. Which MyThemeShop theme/plugin are you using and why?
I'm using the Wildfire theme by MyThemeShop because of its clean look and great looking design!
F. One thing that would make MyThemeShop better?
Even more themes!
G. One tool or website you can't live without?
Photoshop & Adobe Lightroom to bring photos to life
H. Please rate MTS on the scale of 10 for
Support: 10
Coding: 10
Design: 10
Usability: 10
I. Please share a brief testimonial about your experience with our products:
MyThemeShop has given me the themes I need to get on with business. It's made my WordPress based websites easy to maintain whilst saving me heaps of time – not worrying about coding this and that with WordpPress & plugin updates. Well worth the subscription and keep up the good work.
Thanks a lot Adrian, for sharing with us.
If you wish to check other interviews, you can check here.