Support -

10/10

Coding -

9/10

Design -

9.5/10

Usability -

10/10
This interview is part of our initiative to know our users take on our themes, web development and other things in general.
Today, we are interviewing Ionut Mihai Marisca from Romania. When he is not being a full-time student, Ionut blogs on MegaCatalog with latest electronic gadget reviews.
He uses our MagXP theme for his blog because it is "very customizable and lightning fast". Apart from that, he uses our WP Subscribe Pro for grabbing his visitor's email ID and WP Review to rate/review various items on his blog.
If you wish to be interviewed by MyThemeShop, get in touch with us. Only requirement is that you must be using any of our free or premium products for more than 3 months.
Here's the full interview.
A. Who are you and what do you do?
My name is Ionut Mihai Marisca and I'm an 18 years old student.
In my free time I work on my personal website and other projects in order to earn some extra money.
The most important project I work on is a website where I publish reviews for different electronic products.
The website is written in Romanian language and you can take at MegaCatalog.ro.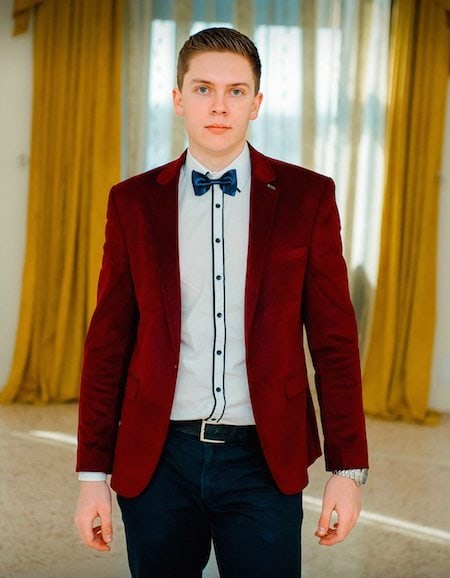 B. When did you start your first blog or website and how?
Since I was a little kid, I wanted to have my own website. A place where I could write everything that passed through my mind.
However, when I was finally prepared to launch my first blog, I chose to post new content daily in a limited niche.
This way my blog was getting more and more popular and it developed towards an entire community. Still, after some years of activity, I challenged myself to move on to a more complex project.
C. How did you hear about us?
I have no reason to hide that I'm a perfectionist. I also think that a great design is the most important thing for a website.
So, before I started my current website, I was looking on Google for WordPress templates until I finally found MyThemeShop.
Since that day, I never had to look anywhere else for WordPress templates as MyThemeShop has everything I need.
D. Why did you choose MyThemeShop?
This question has a clear answer; because MyThemeShop provides everything I'm looking for: brilliant design, fast support and more than affordable prices.
E. Which MyThemeShop theme/plugin are you using and why?
Right now I'm focusing on a single website, where I use the MagXP template.
As I said in the beginning of this interview, it's a review website and the most suitable style for such a website is the magazine one.
The theme is very customizable and lightning fast.
I also use the WP Subscribe Pro plugin to get new subscribers for my daily newsletter and WP Review to provide a rating for the products that I write about.
These plugins are perfectly integrated with the theme's features.
Beside the MagXP template I also bought Nominal which has a very clean style that looks great on personal blogs.
Also, I intend to use Nominal on one of my future projects.
F. One thing that would make MyThemeShop better?
I can honestly say that MyThemeShop is perfect as it is for my objectives.
However, I would like to see more magazine and blog style templates as I'm sure they are requested by many customers.
G. One tool or website you can't live without?
The tool that I can't live without is Google Analytics. For me it's the easiest way to find out where I'm getting traffic from, how long the users are staying and what do they enjoy on my website.
H. How do you rate MyThemeShop on the scale of 10 for
Support: 10 – best support I was ever provided
Coding: 9
Design: 9.5
Usability: 10
I. Share a brief testimonial about your experience with our products:
I'm a satisfied customer and I'm very happy to see constant updates on the templates and plugins that I bought from MyThemeShop.
There were some small changes that I wanted to see in the products but I wrote my requests on the support forum and I got a response in a matter of hours (if not minutes).
The products are very user friendly and you can design your WordPress website just as you wish without any difficulties.
So in a few words to describe MyThemeShop: satisfaction, efficiency and accessibility.