Support -

10/10

Coding -

10/10

Design -

10/10

Usability -

9/10
This interview is part of our initiative to know our users take on our themes, web development and other things in general.
Today, we are interviewing Christian. He uses MyThemeShop especially because of the translation options we offer with our products since English isn't his first language.
If you wish to be interviewed by MyThemeShop, get in touch with us. Only requirement is that you must be using any of our free or premium products for more than 3 months.
Here's the full interview.
A. Who are you and what do you do?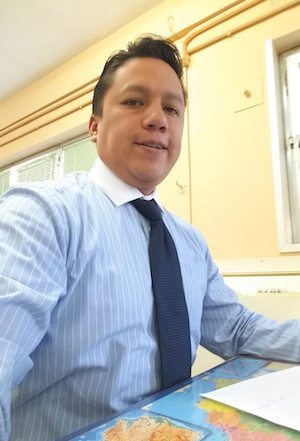 I am a Christian and I am a beginner in blogging. I decided to create a blog to share with people the things I like: Christian images, sermons, and more.
B. When did you start your first blog or website and how?
This is my first blog and I did it as a hobby.
C. How did you hear about us?
Whenever I look for themes for WordPress, MyThemeShop appeared in Google with some good templates.
D. Why did you choose MyThemeShop?
I chose them because the themes are more professional and there are a variety of beautiful designs.
E. Which MyThemeShop theme/plugin are you using and why
I use OnePage theme because it has a professional appearance and is easy to customize the layout of my blog. Also for the excellent homepage with multiple sections.
F. One thing that would make MyThemeShop better
I would like to have a lifetime license for all themes.
G. One tool or website you can't live without?
WordPress and AdWords.
H. Please rate MTS on the scale of 10 for
Support: 10
Coding: 10
Design: 10
Usability: 9
I. Please share a brief testimonial about your experience with our products:
I am very happy with MTS because. It allows me to install a WordPress blog in a few minutes and it looks professional and beautiful.
Thanks a lot Christian, for sharing with us.
If you wish to check other interviews, you can check here.