Support -

10/10

Coding -

9/10

Design -

10/10

Usability -

10/10
This interview is part of our initiative to know our users take on our themes, web development and other things in general.
Today, we are interviewing Gerald. He is an internet marketer and owns 18 websites that earn him money either via ads or via membership sales.
He is using our SociallyViral theme on one of ad ad revenue model based blog because it is very ad/SEO friendly.
If you wish to be interviewed by MyThemeShop, get in touch with us. Only requirement is that you must be using any of our free or premium products for more than 3 months.
Here's the full interview.
A. Who are you and what do you do?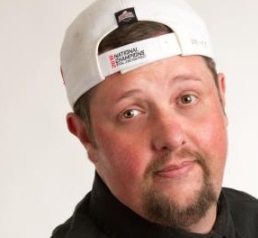 My name is Gerald and I do internet marketing of various sorts. I have several website that use the ad revenue model as well as subscription based sites. My most successful ads based site is VeryVeganRecipes.com and my longest running site is GreyhoundTrackTips.com. It is a membership based site. I have about 18 website running currently.
B. When did you start your first blog or website and how?
My first website was a site that teaches people how to wager on greyhound racing. It has evolved over the years but it is still up and running. It is a membership site. I started it in 2005.
C. How did you hear about us?
I was searching for social friendly WordPress themes and found your site.
D. Why did you choose MyThemeShop?
I had a question about one of the themes and support answered me very quickly. I like doing business with companies that respond to customers and potential customers needs. MyThemeShop has never failed in that regard.
E. Which MyThemeShop theme/plugin are you using and why?
I use the SociallyViral Theme for all of my ad based revenue sites. It's easy to navigate, ad code friendly, social friendly and it's fast. I also use the WP Subscribe plugin on some of my sites.
F. One thing that would make MyThemeShop better?
I have never had a complaint with MyThemeShop. Products are great and support request are handled quickly.
G. One tool or website you can't live without?
IFTTT : Its a free site and really allows you to automate a lot of things associated with social marketing.
H. How would you rate MyThemeShop on the scale of 10 for
Support: 10
Coding: 9
Design: 10
Usability: 10
I. Share a brief testimonial about your experience with our products:
I love the themes and support at MyThemeShop. I have never had a serious issue with any of their products. I have needed to alter the look or feel of their themes before, several times. They always respond quickly to my request and have always helped me make my themes do exactly what I need them to do. There are so many companies out there creating and selling themes but few of them are there when you follow up with a support request. The staff at MyThemeShop has always been there and responded quickly to any question I have had. For the quality of products they offer, combined with the level of support, all of their services are an excellent value.
Thanks a lot Gerald, for sharing with us.
If you wish to check other interviews, you can check here.