Support -

8/10

Coding -

8/10

Design -

10/10

Usability -

10/10
This interview is part of our initiative to know our users take on our themes, web development and other things in general.
Today, we are interviewing Dan Kashani. Dan works as a full-time creative director at an advertising agency and created his first blog as a result of his curiosity in blogging and website creation. He wanted a fast loading theme for his blog so he chose MyThemeShop's Schema. A friend of his recommended us to him and he has been using MyThemeShop ever since.
If you wish to be interviewed by MyThemeShop, get in touch with us. Only requirement is that you must be using any of our free or premium products for more than 3 months.
Here's the full interview.
A. Who are you and what do you do?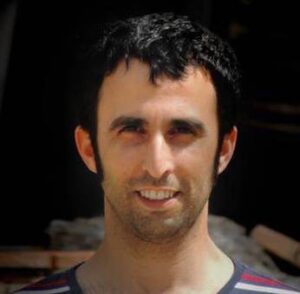 My name is Dan – my full-time job is being a creative director in an advertising agency.
B. When did you start your first blog or website and how?
Just a few years ago I started Amazing Places On Earth as a hobby and out of curiosity – haven't stop ever since :).
C. How did you hear about us?
A friend recommended.
D. Why did you choose MyThemeShop?
My first goal was to increase the speed of my page-loads.
E. Which MyThemeShop theme/plugin are you using and why?
I'm using Schema – I found it to be very light yet classy-lookin'.
F. One thing that would make MyThemeShop better?
For some odd reason the AdSense plugin for WP would not work on the home page (all inner pages are just fine).
G. One tool or website you can't live without?
Facebook – a large amount of my traffic comes through FaceBook.
H. How would you rate MyThemeShop on the scale of 10 for
* Support: 8
* Coding: 8
* Design: 10
* Usability: 10
I. Share a brief testimonial about your experience with our products:
Ever since I started using MTS, I have seen a steady increase in visitors. just what I was aiming for!
Thanks a lot Dan, for sharing with us.
If you wish to check other interviews, you can check here.