Support -

8/10

Coding -

8/10

Design -

9/10

Usability -

10/10
This interview is part of our initiative to know our users take on our themes, web development and other things in general.
Today, we are interviewing Dan. He is a life/career/business coach. He started his blog in May 2014. He uses our Schema theme along with the WP Subscribe plugin.
If you wish to be interviewed by MyThemeShop, get in touch with us. Only requirement is that you must be using any of our free or premium products for more than 3 months.
Here's the full interview.
A. Who are you and what do you do?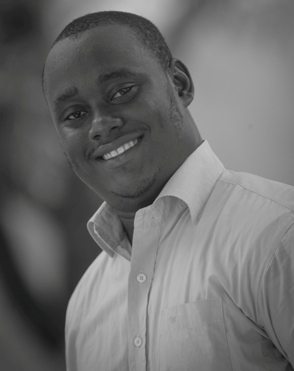 My Name is Dan Maxwell, Jr. I'm a Life, Career & Business Coach. I help people transform their lives, careers and business for the better by changing they way they communicate with themselves, their environment and the world at large.
B. When did you start your first blog or website and how?
I started by Blog in May 2014. I'd been searching the internet for a while, looking for a way to start making money online. I found blogging as a secure way make money online and help people at the same time
C. How did you hear about us?
I think the first time I came across MyThemeShop when I was on my WordPress  dashboard looking for a functional FaceBook plugin. Yours was just what I need. easy to deal with and functional
D. Why did you choose MyThemeShop?
I chose MTS because of how professional the themes and plugins are, but more importantly the affordability.
E. Which MyThemeShop theme/plugin are you using and why?
I currently use the Schema theme along with WP Subscribe. Again, I love how easy the Schema theme is to work with.
F. One thing that would make MyThemeShop better?
My Scheme theme did not work well with the SumoMe plugin. An honestly, it hurt me.  While it may appear counter-intuitive, I strongly believe that by working to ensure that your themes are compatible with SumoMe, will get you more reach. WP subscribe pro is still more economical than SumoMe pro, and has features that SumoMe doesn't have
G. One tool or website you can't live without?
WordPress.
H. Please rate MTS on the scale of 10 for
Support: 8
Coding: 8
Design: 9
Usability: 10
I. Please share a brief testimonial about your experience with our products:
MTS provides me with a fully function and responsive WordPress theme that make me look like the professional that I am.
I love that its very affordable as well. When it comes to building wealth, saving can be as important as investing.
Thanks a lot Dan, for sharing with us.
If you wish to check other interviews, you can check here.