Keyword clustering tools are among the hottest software offerings in SEO, and in this article, we'll be delving into seven of the most talked-about keyword clustering tools to see which ones would work best with your team or project.
For each review, where possible, we used the same set of 1,000 keywords from Ahrefs on the topic of "Vinyl Records" using UK search volume.
What is keyword clustering?
Keyword clustering is the practice of organizing and grouping similar keywords into clusters during the keyword research phase of planning a website or content hub.
Clustering keywords not only takes time and resources but also requires a good level of experience and knowledge in keyword research and SEO in general.
For this reason, several keyword clustering tools have gone to market to automate the complex and intricate process of keyword clustering. While manual clustering is a process undertaken by many, automated clustering is viewed as the most accurate option.
What are the advantages of keyword clustering?
There are many benefits to both automated and manual keyword clustering, including:
Reduced risk of cannibalization, where multiple pages rank for the same terms.
The ability to create a solid content architecture or plan that allows for easy navigation by both users and crawlers.
The creation of a long-term plan for content creation and production, allowing teams to benefit from an organized and transparent roadmap.
Increased chances of being featured within Feature Snippets through improved understanding of what other articles rank for and how.
Outplanning competitors by creating broad and comprehensive content structures for both supporting and commercial content.
The opportunity to discover new topics that will add to your site's authority and performance within the SERPs.
The ability to examine current performance to see where live pages can be optimized and improved instead of creating new content.
What are some of the Keyword clustering tools available on the market right now?
Over the past five years, many keyword clustering tools have come to market. Found in all shapes and sizes, some tools are offered as features of broader keyword research packages, while others exist as standalone tools.
While capabilities and resources between tools vary, so do their prices. While some tools can cost upwards of thousands of dollars per month for enterprise organizations, others are available totally free of charge. Bear in mind, however, that free clustering tools only offer basic functionalities and analysis, and even then, they do so to differing levels of accuracy and usefulness.
Some of the major keyword clustering tools, some of which we shall review today, include:
Keyword Insights
Cluster AI
Keyword Cupid
Cluster Army
SE's Keyword Grouper
SEO Scout's Keyword Grouping + Clustering Tool
Serpstat's Clustering Tool
Surfer SEO's Content Planner
WriterZen's Keyword Explorer
Contadu
KeyClusters
Umbrellum
In this article, however, we'll only review what we feel are the best keyword clustering tools in 2022.
---
1

Keyword Insights

One of the newest clustering tools on the block, Keyword Insights is a powerful tool that joins the market as one of the few standalone clustering tools that isn't featured as a broader package.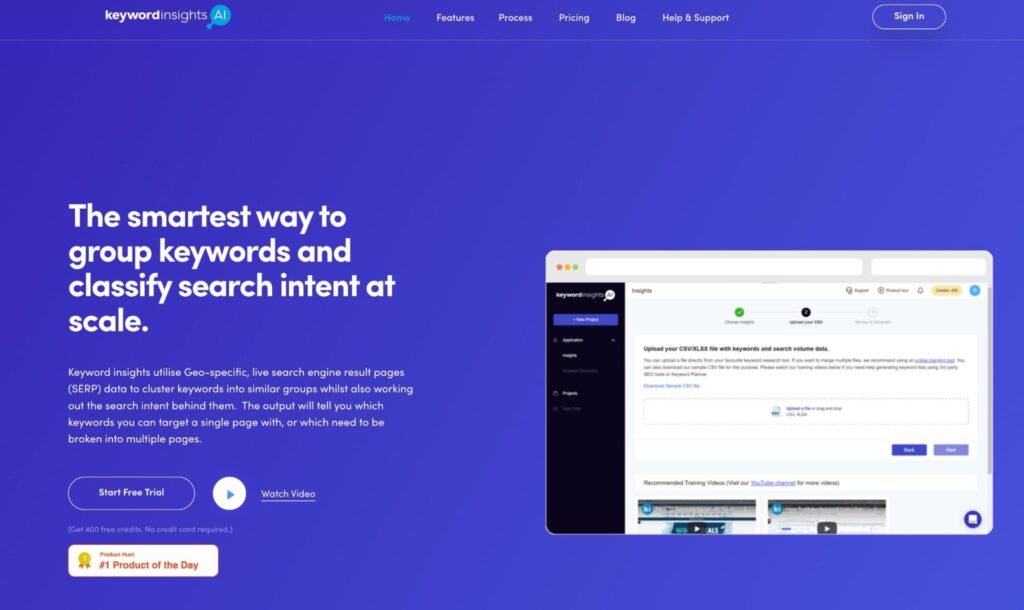 The tool uses live geo-specific SERP data to cluster keywords, meaning the results aren't swayed by algorithms. A keyword that shares four URLs in common in the top ten results will be placed into a group (although this is a default setting. Users can adjust this as required). From there, they can judge whether the group should serve as a standalone page, or be broken up into several.
What's more, Keyword Insights uses a pre-trained machine learning to detect search intent at scale, which means users can surmise whether they need to create transactional or informational pages very quickly.
Unlike some tools, you have the choice of inputting a seed list of keywords using a CSV/XLSX file, or you can use the tools Keyword Discovery module to generate related keywords from just a small batch.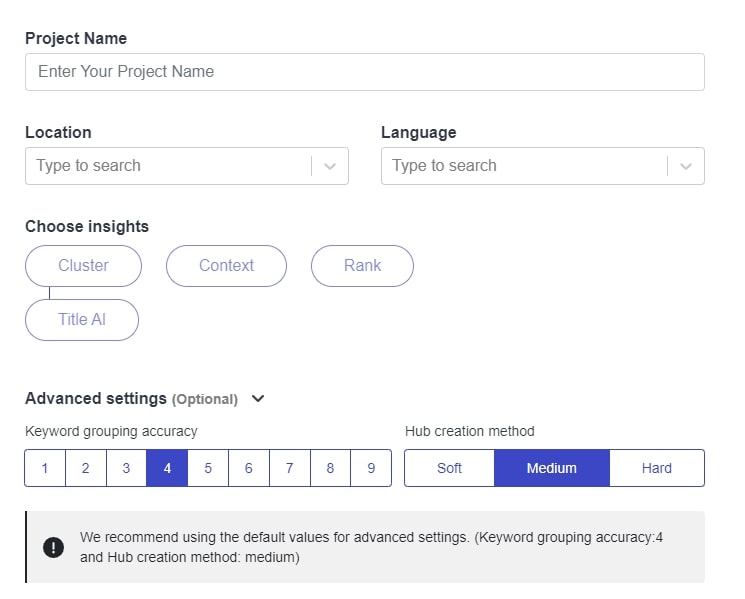 The software itself is very easy to use. Unlike some of the tools on this list, it is both simple and well designed, which means that it's harder to select unnecessary settings and lose precious credits.
As Keyword Insights uses live geo-specific SERPs, you can choose almost any country and any language in the world to source your data. Although more tools are beginning to offer geographic locations, you can rarely choose more than a small handful of languages.
Depending on your budget and need, you can choose from four types of insights:
Cluster: This insight allows users to understand which pages must be split or consolidated.
Context: This shows keyword search intent, allowing users to understand whether the keywords are commercial or supporting in nature.
Rank: If you enter your site into the settings, Keyword Insights will show you where you rank and from which URL for each keyword. It will also show you optimization opportunities at a URL level.
Title AI: Using GPT-3's Da Vinci engine, the tool analyses clusters to create four intelligent titles ideas for each one. As of yet, however, this feature is only available in English.
From there, Insights offers the option of choosing advanced settings; broken into two areas:
Keyword grouping accuracy: This signifies the minimum number of URLs in the SERPs required to group keywords. The higher the accuracy, the fewer the keywords per group.
Hub creation method: Here, the tool uses an NLP algorithm to group clusters by semantic relevance. The harder you go, the more relevant the clusters will have. The tool suggests using a medium setting, however.
Once you've uploaded a CSV, the results are sent to your sign up email and can come back in under an hour, even with up to 250,000 keywords. For those with enterprise-level projects, the software can handle up to 1 million keywords on demand and can process four million keywords per day.
From selecting Cluster, Context, and title AI our CSV was delivered in twenty minutes. The tabs were broken down into:
Intro (with video)
Cluster, Context
Pivot Table by Keyword
Hub
Cluster Data
Title AI

As we can see from the above, the amount of data provided from just one tab is immense. With the ability to analyze the results and break the data down to such a granular level, users are provided with a wealth of information to help them plan architectures.

The above image shows a good example of a cluster, highlighting subtopics or terms likely to appear on a single page, which helps eliminate the chances of cannibalization.
The Hub-Spoke report showed how each of the clusters were semantically related and it gave us a good indication on how to interlink between the articles and to form the information architecture.
Cost
Keyword Insights is incredibly flexible and works on a subscription (monthly and yearly), or pay as you go plan. The monthly plans are as follows:
Basic Plan: $9.99 per month
Starter Plan: $29.99 per month
Professional Plan: $49.99 per month
Enterprise Plan: $99.99 per month
Agency Starter: $279 per month
Agency Pro: $590 per month
Agency Premium: $1652 per month
Agency Elite: $4956 per month
With a Basic Plan, you can expect 750 credits at $13.32 per 1,000 credits, use of the Keyword Discovery tool, live chat support, and user seats. An Agency Pro plan provides 100,000 credits at $5.90 per 1,000 credits, the Keyword Discovery tool, a private API, prioritized live chat support (priority), user onboarding, and future use of user seats.
And finally, if you can afford it, agency elite offers 1 million credits at $4.96 per 1,000 credits, use of the Keyword Discovery tool, a private API, prioritized live chat support, extended onboarding, unlimited ongoing training, and again, user seats when available.
As for the pay as you go plan, this depends on your needs. If for instance, you wanted insights on clustering, title AI, context, and rank, and had 1,000 keywords, this would cost $47.94. A handy calculator is available on the pricing page so you can assess potential costs against your budget.
Custom volume pricing is available to customers that get in touch with the Keyword Insights support team.

You can also subscribe to a free trial without entering your credit card details. Your account will be provided with 400 credits.
Pros
Keyword generation and discovery features
Hub model visualization reporting
Live geographic SERP analysis
Supports multiple languages
Ability to use a multitude of languages
Rank tracking ability
Search intent detection using machine learning
Google Sheets and Excel output for easy processing
Flexible pricing
Free trial available
A tonne of new features being released every month it seems
Cons
Requires third-party research tools for free trial
Chooses hub & spoke visualization model over mind map
Conclusion
Keyword Insights is a colossal tool to say that it is a standalone clustering software. With its ability to go into such detail and expansion, its features are usually only available on tools that have a broad assortment of offerings, such as Serpstat or Cluster AI. While some very useful features are still in the works, Keyword Insights is a tool that is worth keeping an eye on, whether you're an entrepreneur, medium-sized agency, or enterprise organization.
---
2

Cluster AI

Cluster AI was created by the folks at Content Distribution and comes as one of many features of its overall package. The tool claims to save up to 90% of keyword research time and uses SERP data to group keywords.

The primary caveat for Cluster AI is that the tool requires you to have accounts with other keyword research tools. For a while, Cluster AI only supported Ahrefs, but has since branched out to other third-party tools, including both Semrush and Google Search Console. You can also provide it with an earlier researched document of keywords.
With the ability to upload up to 25,000 keywords, the tool sorts through SERP data and retrieves the top ten websites that rank for each keyword. From there, it matches the keywords against one another and compares the number of pages ranking for each set.
If the tool finds three or more pages ranking for a set of keywords, it advises users that they will likely rank for that set of keywords with a single page.
With 25,000 keywords, you can expect to get a report in around six to ten hours, which is far longer than most clustering tools. Although keyword research as a whole should never be rushed, if you're working against a busy schedule and want to get things moving, this could prove to be a considerable roadblock.
For those working on smaller projects you can expect to get a report back in around one to two hours if you were to input just 1,000 keywords.
Cost
While some tools offer a subscription or pay-as-you-go service, as mentioned, Cluster AI comes as part of Content Distribution's overall service. This adds some difficulty for those just looking to cluster, as it means all plans have the same features, although the more expensive ones do have more resources available, which decreases your cost per keyword:
Hobbyist: $39 per month
Consultant: $89 per month
Team: $179 per month
Team+: $249 per month
Agency: $389 per month
Enterprise: $699 per month
As mentioned, it's also worth remembering that you'll also need to pay for third-party keyword research tools alongside your subscription to Cluster AI.
If you want to give it a try, free trials are available and your account will be allocated with 500 credits.
Pros
Simple and easy to use interface.
Offers international SERP analysis.
You can re-import previous keywords for up to 90 days without consuming additional credits.
Cons
Not the most cost-efficient clustering tool
Requires third-party research tools
Is not a standalone tool
Does not have a rank tracking ability
Does not generate title ideas
Slower reporting than other tools
Conclusion
Cluster AI is a basic clustering tool that offers accurate, if basic, results. To put it simply, more cost-effective tools on the market offer a greater level of analysis. We always recommend utilizing a free trial, so if you have a third-party keyword research tool on hand, you've got nothing to lose.
---
3

Keyword Cupid

Keyword Cupid is another keyword clustering tool on the market which uses Google SERPs for analysis to provide unbiased results.

Skipping areas such as topical relevancy, NLP entities, and saliency scores, the tool extracts data from SERPs and utilizes a range of machine learning algorithms to construct unbiased topical models.

Keyword Cupid also has a range of features, including on-page optimization and report customization. You must, however, provide the tool with researched keywords, which it calls "B.Y.O.D" (Bring Your Own Data).

If you wish to use B.Y.O.D, you must ensure your reports contain at least keyword, volume, difficulty, and CPC columns. Depending on the pricing tier, you can input anything from 2,000 to 40,0000 keywords per report, with the latter being one of the higher-end offerings on the keyword cluster market.

After paying $1 for a trial, we took it for a spin.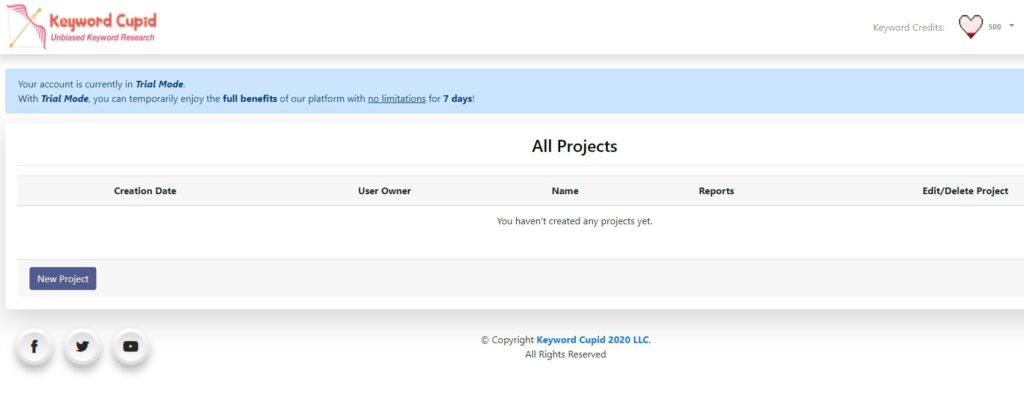 With an easy to use dashboard, it's almost easy to look past and forgive the design, which in places, feels like a trip back to the early 2000s. This comes as a surprise, as the website itself is well designed.
Like most keyword cluster tools, Cupid allows you to customize your location right down to the city you wish to target. Interestingly, you can also differentiate between mobile and desktop results, which is not a feature in every tool's arsenal.
Using our earlier "Vinyl_Records" keyword sheet, we uploaded it into the interface to see what results we could enjoy. As we are on a $1 trial, we used only the most simplified reports, which did not include Serp Spy.

You can also ask the tool to collect additional data in the SERPs, such as average word count per result and average number of H2s. If you select this option, your report will incur a higher cost of credits.
Our report came back in 22-minutes and we were notified via email as soon as it was ready. Like all tools, the more expansive the report, the longer you can expect to wait. Keyword Cupid does not advertise average waiting times.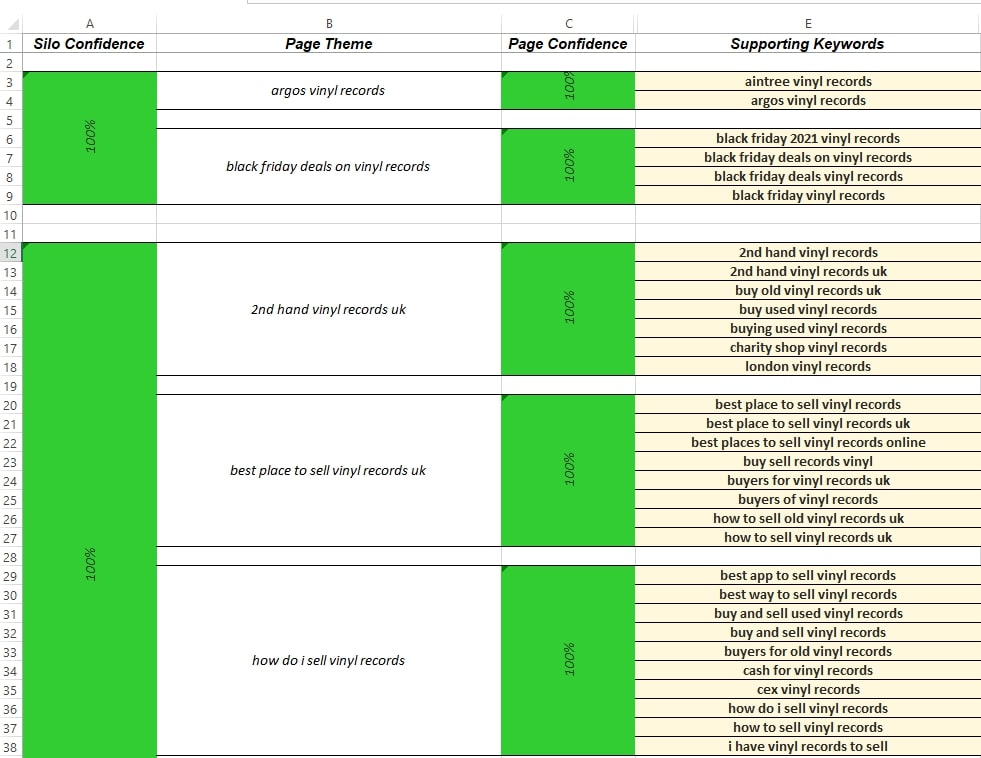 The file we received, much like the interface, looked glaringly dated, but did divide the sheet up into useful tabs:
All silos
Big silos
Small silos
Singles (keywords outside silos)
Each tab contained the following information:
Page theme
Supporting keywords
Sum volume
Average Difficulty
The tool did seem fairly accurate, and divided the keywords up into respectable clusters.
As well as a report in our inbox, we also enjoyed a mind map report, which visualizes the clusters and possible site architecture.
The above feature could prove extremely useful for site planning and should prove a useful alternative to the spoke/hub models preferred by most.
Cost
The tool offers several expansive pricing plans, each with different features and resources:
Starter: $9.99 per month
Freelancer: $49.99 per month
Agency: $149.99 per month
Enterprise: $499.99 per month
It's worth mentioning that the aforementioned "Serp Spy" feature does not come with the starter tier package and users are only offered up to 500 credits per month. We feel this is a little on the slim side if you're working on anything outside of a hobby site.
That said, you can buy credits on-demand using the tools "a-la-carte" purchasing system, where users can receive a 20% discount depending on the order. Those on higher pricing plans can purchase credits at a lower cost per keyword. For instance, enterprise users can purchase extra credits at $0.006 per keyword, while starter users purchase theirs at $0.020 per keyword.
As mentioned, there is also no free trial, although, at $1, you should be able to get a good understanding of the tool at such a small cost.
Pros
Very easy to use
Flexible pricing plans
Extra credits available for purchase
Provides content briefs on higher pricing tiers
Device targeting
Interactive mind map
Simple reports
On-page suggestion facilities
Cons
Does not offer keyword generation/discovery
Does not consider search intent
Does not offer rank tracking features
Does not provide a hub/spoke model, as preferred by some
Limited toggle settings
Cheaper pricing plans are extremely limited by keyword credits
Dated design
No free trial
Conclusion
Keyword Cupid provides accurate data that can help you plan out accurate campaigns. With extra features to boot, there's a lot to go on for a tool that is relatively well priced. If you're looking to build a personal site, we'd say that this is possibly one of the best tools around considering the amount of data and analysis you could receive.
That said, it lacks some important features that other tools have begun to implement, such as rank tracking features or keyword discovery. Given the poor interface design, we'd be hesitant to say whether these features would be heading Cupid's way any time soon.
---
4

Cluster Army

A unique clustering tool for several reasons, Cluster Army hails from Sercus Swiss sagl; a small technical team based in Ticino, Switzerland. Likely the smallest and most independent clustering tool on our list, Cluster Army is simple, gimmickless, and 100% free.

With the ability to upload up to 50,000 keywords at once, the tool organizes keywords by similarity and search intent. It categorizes the keywords into what it calls "stems". A full explanation of stems can be found in the tool's FAQs, but is quite convoluted.

The software clusters keywords across seven steps (if stopwords are removed from analysis):
Cluster Army reads the imported list
It finds the term frequency of each stem
It finds the distribution of each single term
The tool finds the distribution of keyword pairs
The tool finds the distribution of triples
It creates a cluster table with the starting keyword associated with the most frequent stem
Cluster Army generates a chart for each distribution.
Uploading keywords is remarkably easy, although you will need to use a .txt file instead of an Excel file. You also have the opportunity to input keywords directly into the tool itself.

To review the tool, we uploaded 500 vinyl keywords via .txt file with stop words excluded. The results were near-instant, much quicker than some of the other tools on this list. Our data was divided into the following tabs:
Distribution stems terms
Distribution single terms (e.g. "vinyl")
Distribution couple terms (e.g. "vinyls uk")
Distribution triple terms (e.g. "vinyl records uk")
Cluster
A useful graph of the distribution stems terms were also included. The results are somewhat useful and could help users categorize keywords on simple projects or small sites. Perhaps most helpful, however, is the mind map, which is the most effective output from the tool that clusters your keywords.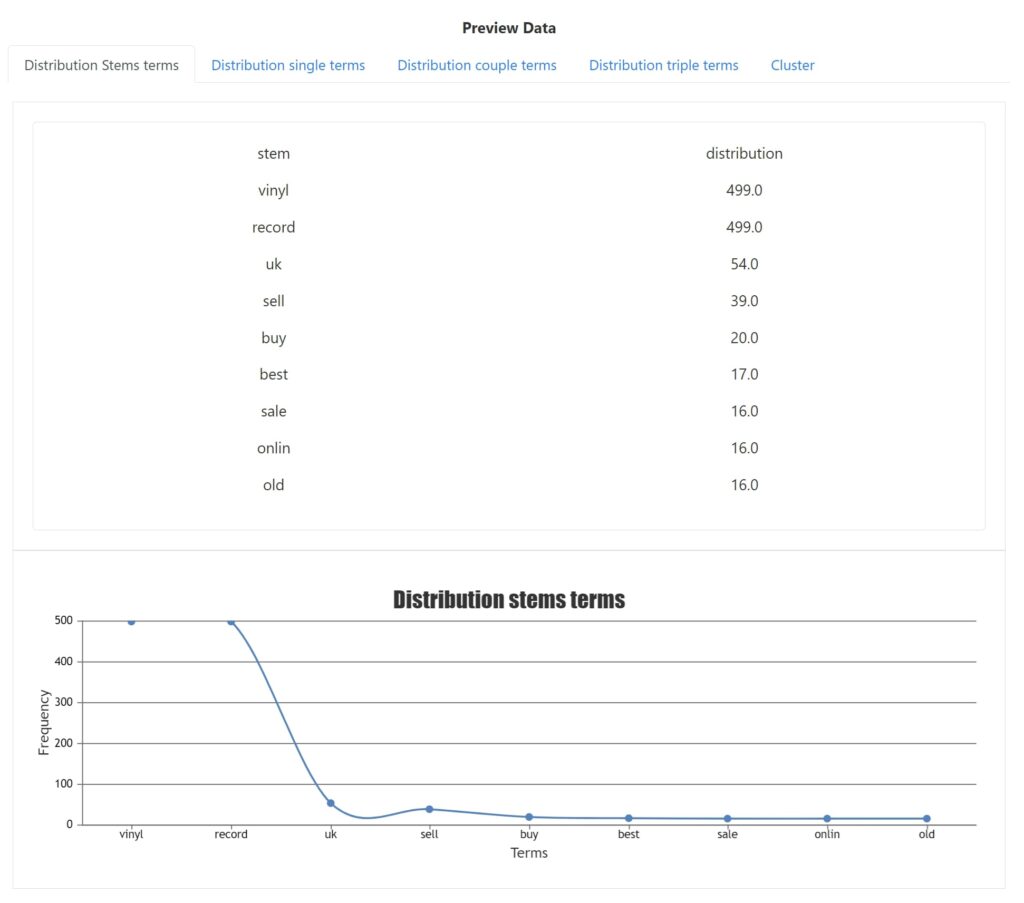 The supporting Excel documents the tool provides are very limited and offer little more than categorizing stems and their frequency.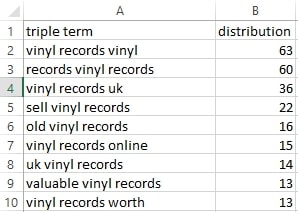 Cost
Cluster Army is 100% free, although you will need to grab your data straight away as there is a ten minute period before your work is deleted.
Pros
Free!
Simple and easy to use
Very quick on smaller tasks
Interactive mind map
Great for small and independent projects
Comes as part of a series of free tools
Cons
Does not offer keyword discovery
Does not offer a spoke/hub visualization model
Does not use geo-specific SERP analysis for clustering
Does not have rank tracking ability
Does not have search intent detection using machine learning
Does not offer Google Sheets output for processing
Conclusion
For a free and independent tool, Cluster Army should work well for small and hobbyist projects. It lacks the refinement and nuances required for enterprise-level work, but it's hard to be too critical of a free tool built out of the passion and love for tech.
If you're interested, Sercus Swiss sagl has released a variety of other free tools, including a long-tail generator, a keyword cannibalization tool, a content for detecting outdated content, and an image webp converter.
---
5

SE Ranking's Keyword Grouper

SE Ranking is a mammoth SEO tool and comes with a range of features including a keyword ranking tracker, backlink tracking tool, on-page SEO checker, and of course, a sophisticated keyword grouper.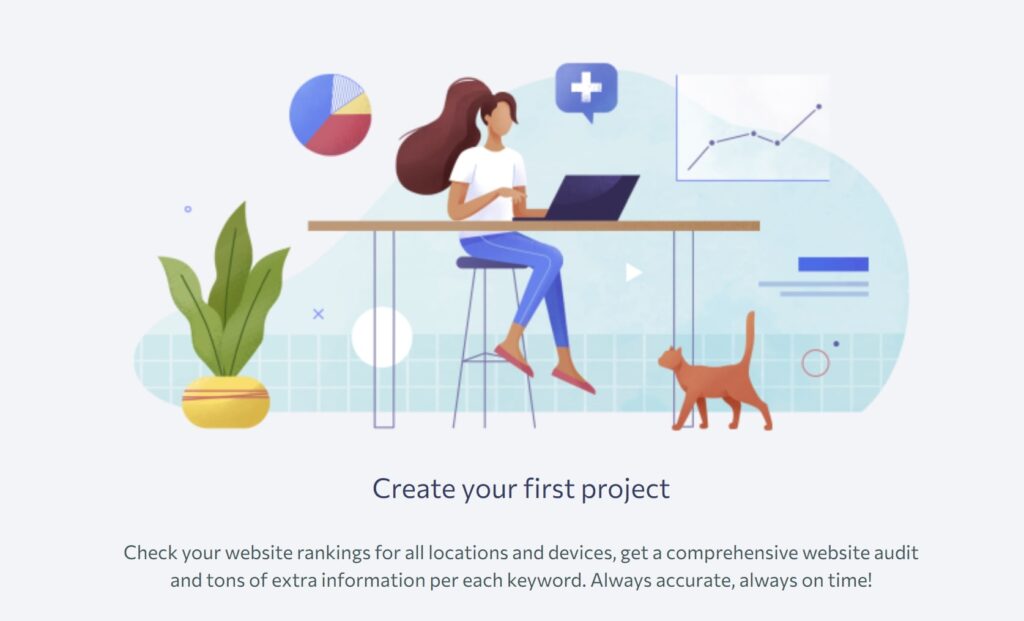 Keyword Grouper works by comparing the top ten results of two keywords. If it discovers that the keywords provide the same results in the SERPs, it will group them into one topic. This process is repeated across the rest of the keywords inputted.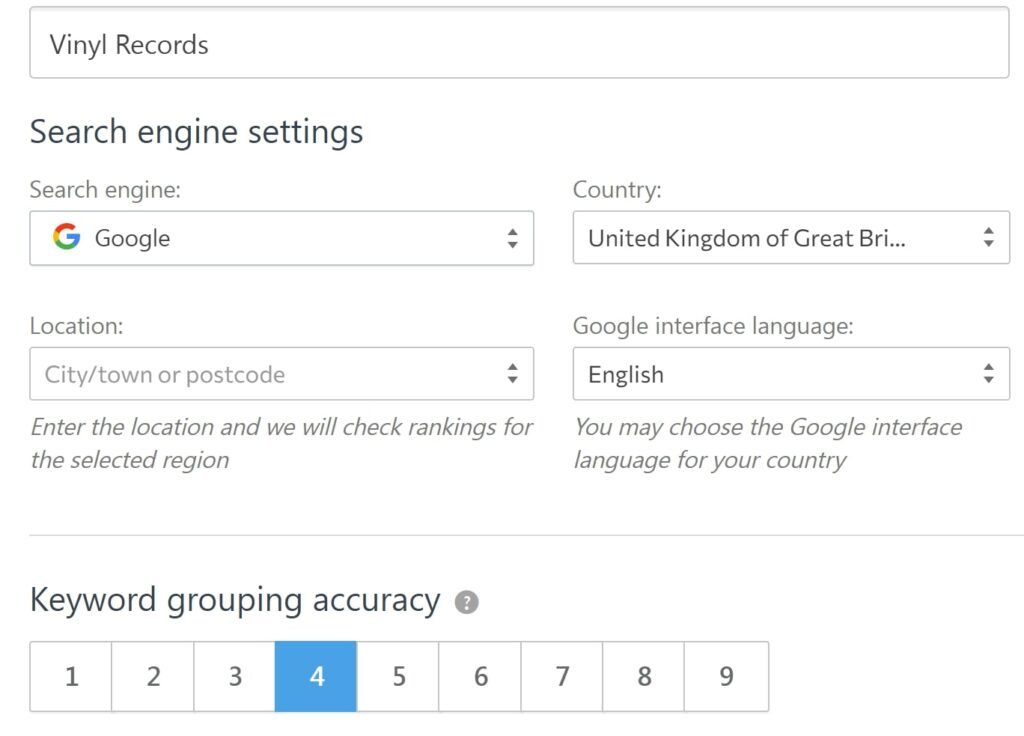 The toggles for the Grouper are pretty advanced as users can select from a variety of criteria during the setup, including:
Search engine
Country
Location
Interface language
The latter should prove very useful for those undertaking multilingual research for non-English keywords. For instance, those in the US that want to target Spanish-speaking users, might find this to be a crucial component of their keyword research.
Users also specify keyword grouping accuracy, which considers the minimum number of URLs in SERPs required to group search queries. According to the tool, the grouping accuracy will influence the number of keywords in a single group.
Furthermore, users can also specify a "soft" or "hard" method of grouping. If you choose a soft method, for instance, you will get a soft cluster, where any two terms may share the same results, but the terms themselves don't all share SERP results with one another. With hard clusters, all terms must share common SERP results.
Finally, search volume checks can be chosen at the extra charge of $0.005 per query.
When it comes to third-party tools, Keyword Grouper works with Google Search Console, Google Ads, Ahrefs, and Semrush.
Cost
As with Cluster AI, the Keyword Grouper comes as a feature of a larger service, so you'll be paying over the odds if you want to use the tool alone.
That said, if you do wish to use SE Ranking as a whole, there are three basic price tiers to choose from. The following prices are based on rankings check frequencies, set to daily, every three days, or weekly. The below is based on a daily frequency check:
Essential: $39.20
Pro: $87.20
Business: 191.20
Each tier provides use of the backlink checks, backlink monitoring, website audits, and rank checking. Use of the Keyword Grouper, however, comes at a separate cost of $0.004 per query on all plans (or $0.005 with search volume checks included).
SE Ranking also offers a free two-week trial and you don't have to enter your credit card details. Use of the Keyword Grouper, however, comes at the same $0.004 per query cost.
Pros
Modern design and easy to use
Rank tracking ability
Ability to cluster non-English keywords
Geo-location settings
Cons
Keyword checks are costly
Cannot use Keyword Grouper on a free trial
Costly, considering the tool is not included in plans
Does not offer a hub/spoke visualization model
Does not offer title generation using GPT3
Does not utilize search intent detection using machine learning
Conclusion
If you're searching for a general keyword research tool, SE Ranking is well worth looking into. If, however, you're looking for a standalone keyword clustering tool, Keyword Grouper offers an expensive — if sophisticated — solution.
---
6

SEO Scout's Keyword Grouping + Clustering Tool

Another free tool on our list, SEO Scout's Keyword + Clustering Tool appears within the company's range of free-to-use tools.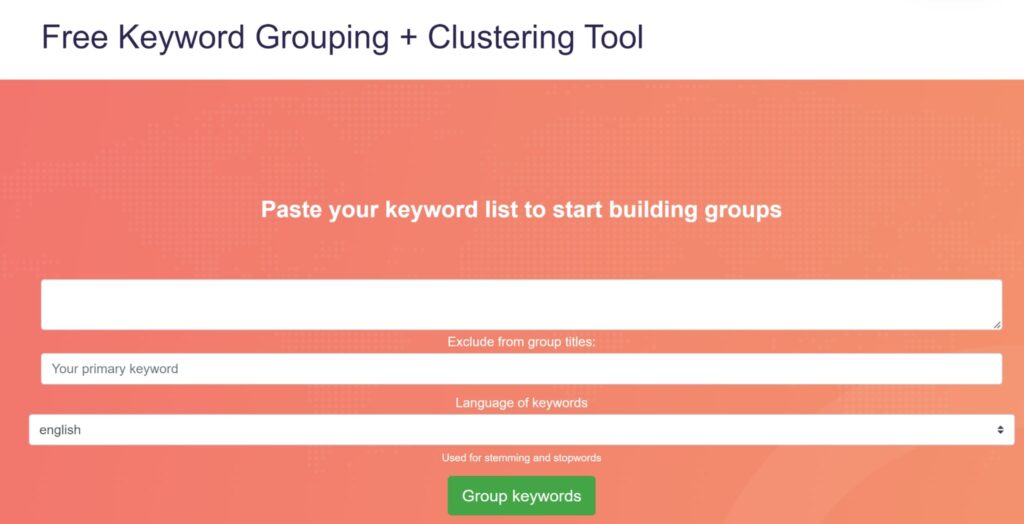 With no need to enter your credit card details, or even to log in, the steps for clustering are remarkably simple.
Paste your selection of keywords
Exclude the primary keyword from your list
Select keyword language
Request grouping
As before, we used vinyl-related keywords for this tool and inputted no more than 500. Within a matter of seconds, the tool generated a selection of groupings.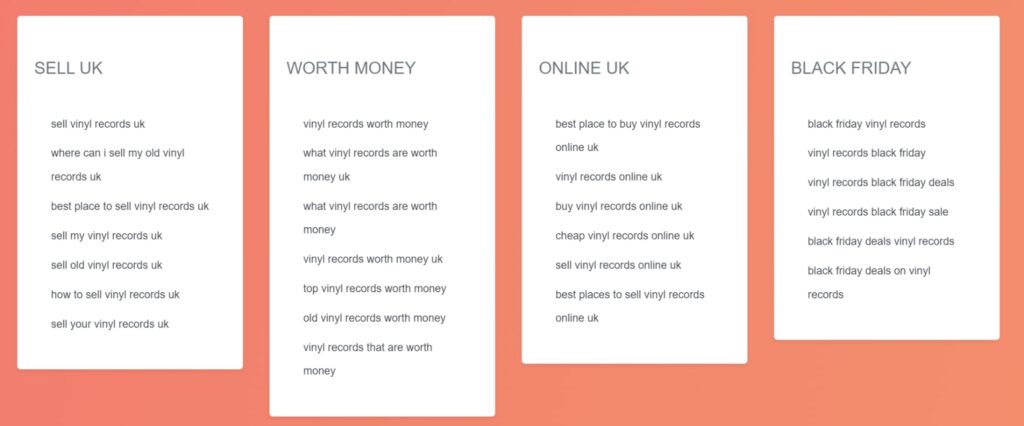 The groupings were surprisingly accurate and would be of great use for anyone looking to plan a small website or content hub. Although there is a lack of analysis, it is clear that if you're looking to simply group your keywords for quick inspiration, SEO Scout is fairly adept for this purpose. The tool also provides a quickly generated CSV for everything it provides above: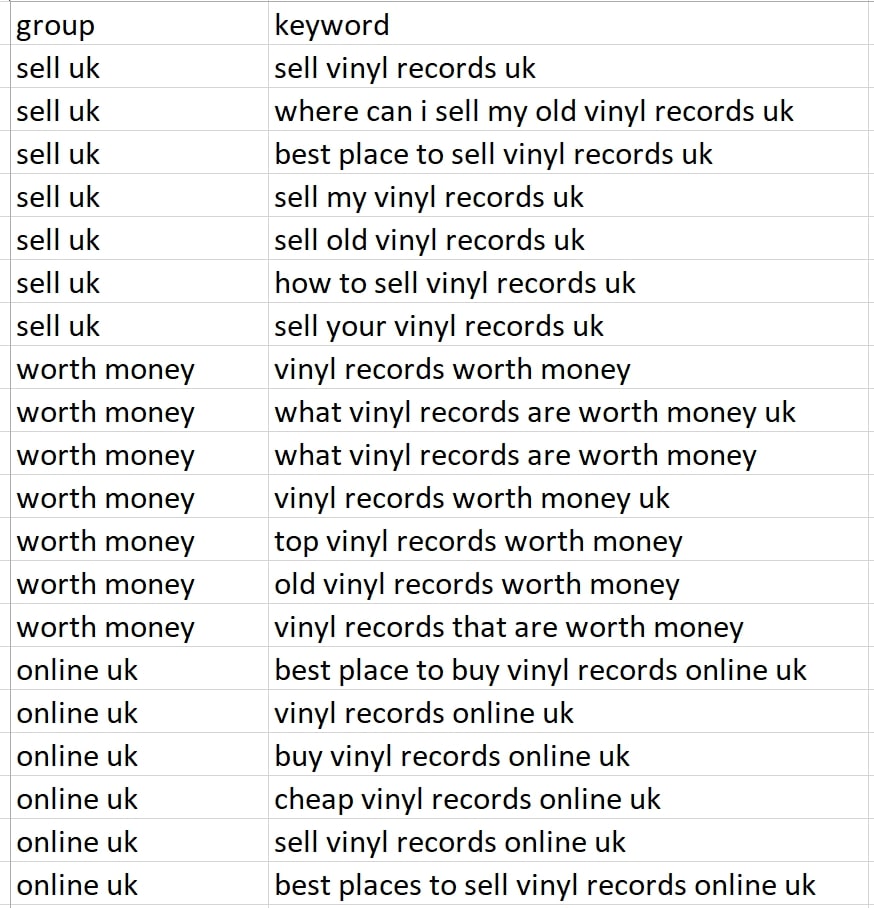 It's worth noting that if you're interested, you can also download Keyword Scout as a WordPress Plugin, but bear in mind that it only has one review at the time of writing. It has not been tested by a member of the team.
Cost
As mentioned, the Keyword + Clustering Tool is totally free! SEO Scout does have tiered pricing plans for its primary services, however.
Pros
Free!
Very easy to use
Accurate keyword groupings
Quick analysis on a small number of keywords
Several language options
Ability to export clusters into CSV
Cons
Does not consider keyword search volumes
Does not offer geographical specific SERPs
Does not offer hub or spoke model visualization
Does not offer a mind map visualization
Does not provide title idea generation using GPT3
Does not offer rank tracking ability
Does not use search intent detection using machine learning
Does not offer Google Sheets output for easy processing
Conclusion
If you're in the very early stages of creating a small website or content hub, this tool could come in very useful. While it can't provide in-depth analysis, it could help you get your opening ideas out of the door.
Unlike Cluster Army, it doesn't overcomplicate matters with jargon and provides quick and easy to understand information and results. SEO Scout also offers several free to use tools, so we advise you to check those out on the basis of our experience, here.
---
7

Serpstat's Keywords Clustering Tool

A Ukrainian keyword research tool that has risen to considerable prominence over the past five years, Serpstat offers more than 30 tools for both SEO and PPC professionals.

One of those tools is Serpstat's Keywords Clustering Tool, which allows you to group up to 50,000 keywords at a time.

Using SERP similarities as a basis for analysis, the tool is considerably versatile and allows users to choose between "weak", "medium", and "strong" connection strengths to form tightly or loosely based semantic groupings.
As with SE's Keyword Grouper, Serpstat allows for a soft or hard type of clustering and analyses keywords from the top 30 search results. It also allows you to decide which search engine you would like the tool to use for analysis, including Yandex.
Interestingly, Serpstat also allows users to analyze published pages and posts, so you can create keyword groups relevant to specific pages.
Once analysis is complete, users are treated to the following:
Protoclusters: A set of very large clusters, useful for large or broad website structures.
Superclusters: A set of clusters, which can be used for website structures, on-page headings and subhead structures.
Clusters: A cluster of keywords originally uploaded, based on clustering type and clustering level selected earlier in the process.
From there, each cluster is split into homogeneity (which shows the semantic consistency of a cluster), and a URL, if you specify a domain while creating the project.
Every keyword also shows a connection strength, which represents the keyword's relevancy to the cluster's topic. This is shown on a scale of zero to one.
Cost
As with SE Ranking and Keyword Insights, Serpstat's Keywords Clustering Tool forms part of a broader package, so the costs are much higher than a standalone clustering tool. Currently, the price plans are as follows:
Lite: $55 per month
Standard: $119 per month
Advanced: $239 per month
Enterprise: $399 per month
Users on a Lite plan can cluster up to 1,500 keywords per month with 15,000 credits, which is a tad on the slim side for large sites or projects. Those on a standard plan can enjoy up to 6,000 keywords per month with 60,000 credits. Additional fees will also need to be paid for keyword data.
A free trial is also available for Serpstat, although the clustering tool is not part of that trial.
Pros
A Ukrainian business
Provides in-depth data
Customizable keyword groupings
Clustering tool included in pricing plans
Can use Yandex for search analysis
Intricate live geo-specific SERP features
Cons
Does not come as a standalone tool
Does not offer title ideation using GPT3
Does not offer search intent detection using machine learning
Does not offer Google Sheets & Excel output for ease of processing
Keywords Clustering Tool not offered in the free trial
Conclusion
Serpstat's Keyword's Clustering Tool is a great option if you're looking to take advantage of other features. Otherwise, using it for clustering alone is very hard to justify. The tool itself is accurate, and its settings allow you to go deep in your analysis. Although it lacks some of the more modern aspects, such as intent detection from machine learning, when combined with other Serpstat features, there's a lot on offer.